Shortlist Revealed: The Urban Developer Awards 2021
The Urban Developer is delighted to announce the finalists for our Awards for Industry Excellence in 2021.
This year has been a challenging one for the industry, yet we've received a record number on entries, with a high standard across the board.
We look forward to celebrating the success stories of the year when the winners are announced on 15 September at a black-tie gala night.
Congratulations to all our finalists.
Development of the Year - High-Density Residential
The Pacifica, 10 Commerce Street, Auckland Central, New Zealand 1010, | Hengyi Pacific NZ Ltd

Lumina by Urban Property Group, |Urban Property Group

Waterfall by Crown Group, | Crown Group

Pavilions Residences by Mirvac | Mirvac

Montague and Ferry Residences | Pradella

Hawthorn Park | PDS Group

High Society by GEOCON | GEOCON

Sky Garden| Golden Age Group

Yarra One, Eco World Australia | Eco World Australia

Chester & Ella | Kokoda Property

One Melrose | Sekisui House and Boston Marketing
Development of the Year - Commercial
32 Smith Street, Parramatta NSW 2150 | The GPT Group

1 Denison by Winten Property Group | Winten Property Group

3 Parramatta Square by Walker Corporation | Walker Corporation

Market Lane | Elenberg Fraser

Olderfleet, 477 Collins Street | Mirvac

SubStation No.164 | Built

The Annex, 12 Creek Street | Dexus / DWPF

130 Lonsdale Street | Charter Hall
Development of the Year - Hotels and Accommodation
Col James Student Accommodation Project | Deicorp Properties Pty Ltd

The Bondi Treehouse | Mark Shapiro Architects

Urbico Glebe | Mark Shapiro Architects

Botanic by Sasco (UKO) | Sasco Developments

Ovolo South Yarra | Argo Group

Astina Suites, Penrith | Astina Group

LIV Indigo | Mirvac Group
Development of the Year - Medium-Density Residential
The Beach Shack | Norup Wilson & Plus Architecture

The Henry by Urban Property Group | Urban Property Group

1788 Residences Double Bay | Ultra Building Co & SJD Property

The Grounds of Kew | Beulah

Botanic by Sasco (UKO) | Sasco Developments

Breese Street by Milieu | Milieu Property

The Aristocrat of Rose Bay | Luxcon Group
Development of the Year - Mixed-Use
The Base Mitcham | Sector Property Group

The Aristocrat of Rose Bay | Luxcon Group

Aurora Melbourne Centra | UEM Sunrise

The Bowery | JD Projects (NSW) Pty Ltd
Development of the Year - New Communities
Serenity Waters | Keylin-Kinstone

The Gallery by Meriton | Meriton

New Breeze | Dahua Group Australia

Tullamore Doncaster by Mirvac | Mirvac
Development of the Year - Retirement, Aged Care and Seniors Living
Reside Communities - Samford Grove | GreenFort Capital & Reside Communities

Halcyon Greens | Halcyon

McQuoin Park Retirement Living Redevelopment, Wahroonga | Catholic Healthcare

Capecare Dunsborough | Gary Batt & Associates Architects

Estia Blakehurst | Growthbuilt & Meli Studio

Sutherland Village by Bupa | Bupa Villages and Aged Care Australia
Development of the Year - Retail
ELLA South | Craig Tan Architects

Marrickville Metro Shopping Centre "Smidmore Street" | AMP Capital Investors Ltd
Development of the Year - Social Infrastructure
Pemulwuy Project Precinct 1 Redfern | Deicorp Pty Ltd

Manukau Institute of Technology - TechPark Campus Development | Haydn & Rollett

Melbourne Connect | Lendlease

Gunyama Park Aquatic and Recreation Centre | Turner & Townsend

Centuria's Social & Affordable Housing Development - Newcastle | Centuria Capital Group

Foyer Central | SGCH

Redbank Plains Childcare Centre | Apollo Property Group

Ipswich Tulmur Place and Public Library | Ipswich City Council and Buchan
Development of the Year - Industrial
Fort Altona Business Park | Incore Developments

Centuria Industrial REIT's Five-Star Green Star Industrial Facility | Centuria Capital Group

Snackbrands Australia | Altis Property Partners
Development of the Year - Small-Scale Residential (4-20)
Alamer Brighton | Lowe Living

Tate | ANGLE

Caspian, Hampton | Samuel Property & BayleyWard

Briq by Project Friday | Project Friday

Elysian Footscray by Branson Group | Branson Group

Clarion by Milligan Group & MNi Group in collaboration with SJB | Milligan Group

Napier Street Edition Office for Milieu | Milieu Property

44 Greeves for Outline Projects by Object Subject | Outline Projects

The Benson, Rose Bay | MHN Design Union

and Fortis
Development of the Year - Small-Scale Residential (1-3)
Edition, Toorak | Samuel Property & Cera Stribley

Alexander St | DKO Architecture

Irving Street Malvern | Figurehead

Cheval | Solaire Properties

The Paddo House | Mii&Co
Development of the Year - Urban Regeneration
1001 Nepean Highway | Align Property Partners & Wingate

SubStation No.164 | Built
Excellence in Sustainability
SubStation No.164 | Built

Olderfleet, 477 Collins Street | Mirvac

Vanquish | Solaire Properties

The Foundry, South Eveleigh | Mirvac

Monterey Kangaroo Point | Gardner Vaughan Group

Breese Street by Milieu | Milieu Property

Ecoloop: Australia's First ACP Recycling Initiative | Fairview Pty Ltd

The 5-star Holiday Inn Express Melbourne Southbank | Pro-invest Group
Excellence in Project Marketing
Woodlea | Woodlea in collaboration with Hoyne

While other developments were shutting up shop, we were selling out | Countrywide Residences & Experiences by Coopers

Finding the one to call home | Frost*collective, Frost* Place & Sekisui House Australia

Queen & Collins | Frost*collective & GPT Group

St. David, Hobart | Assembly Branding and Moda

Colindia, Neutral Bay | Fortis

No.1 Carlisle, Rose Bay | Fortis
Excellence in Marketing Innovation
Kurraba Residences | Third.i & Phoenix Property Investors (PPI)

Thornton | JGL Properties and Theola

Hemingway | Hirsch & Faigen and Theola

Queen & Collins | Frost*collective & GPT Group

Melrose Park Village by Sekisui House | Sekisui House and Boston Marketing

DOTE: Dogs of the East | Fortis
Excellence in Design Innovation
Kurraba Residences | Third.i x Phoenix Property Investors (PPI)

New Age Boarding House | Revelop Building and Developments

Monterey Kangaroo Point | Gardner Vaughan Group

The Foundry, South Eveleigh| Mirvac

SubStation No.164 | Built

The Annex, 12 Creek Street | Dexus / DWPF

130 Lonsdale Street | Charter Hall
Excellence in Industry Leadership
The Scape Group | Scape

Astina Care | Astina Group Pty Ltd

Sunshine Coast Design | Sunshine Coast Council

Castlerock Property | Castlerock Property

R U OK Day? National Virtual Event | 2020 | PDS Group

Pro-invest's "Green" Hotel Fund II | Pro-invest Group (Pro-invest International Asset Management Pty Ltd)
Excellence in Commercial Innovation
Hug Homes Australia | Hug Homes Australia & Merriwa Industries

SALLY® by Network Pacific | Network Pacific

Dealt non-bank lending marketplace | dealt.com.au

iPartners | iPartners

DLP Manager | DLP Manager
Excellence in Construction Innovation
SiteHive | SiteHive

The Landmark Sydney | New Hope Group

Monterey Kangaroo Point | Gardner Vaughan Group

Vanquish | Solaire Properties

Olderfleet, 477 Collins Street | Mirvac

SubStation No.164 | Built
Excellence in Community Engagement
WIDAC - Education Scholarship Initiative | WIDAC

Sebel at Silverwoods Golf and Lifestyle Resort | Hutchinson Builders

UEMSunrise - Foodbank International Student Pop Up Store | UEM Sunrise

Olivine Place by Mirvac | Mirvac

Foyer Central | SGCH

Honeysuckle Ideas Engagement Campaign: Honeysuckle West | Hunter Central Coast Development Corporation (HCCDC) and Mara Consulting

Codesigning Victoria's Mental Health Beds Expansion | Victorian Health Building Authority

Mount Isa Civic Precinct | Place Design Group and Fulton Trotter Architects
Best New Proptech
SiteHive | SiteHive

Erin Living | Erin Living

EnvisionVR | EnvisionVR

inndox | inndox

Facilio | Facilio

MobileDOCK | MobileDOCK by Bestrane

Teamlink | Teamlink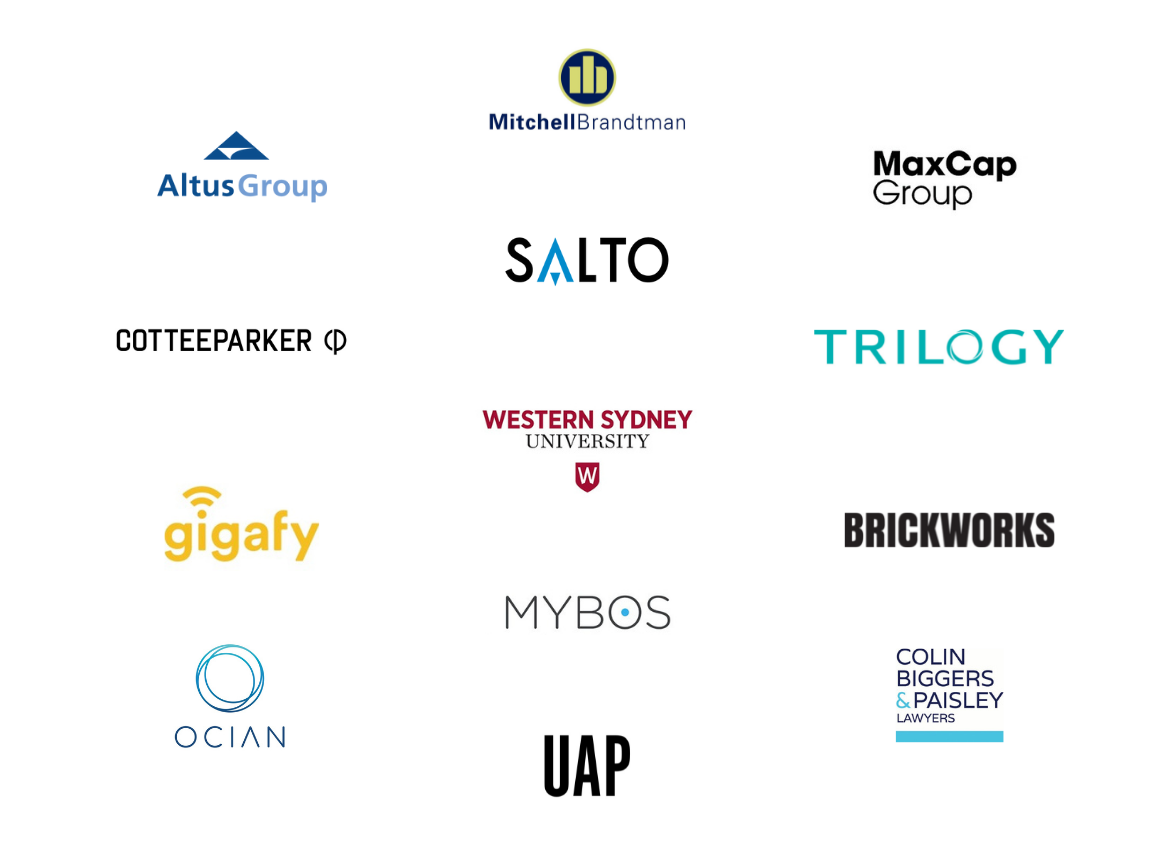 Article originally posted at: https://www.theurbandeveloper.com/articles/shortlist-revealed-the-urban-developer-awards-2021