NASA's 3D Printed Mars Habitat Design Unveiled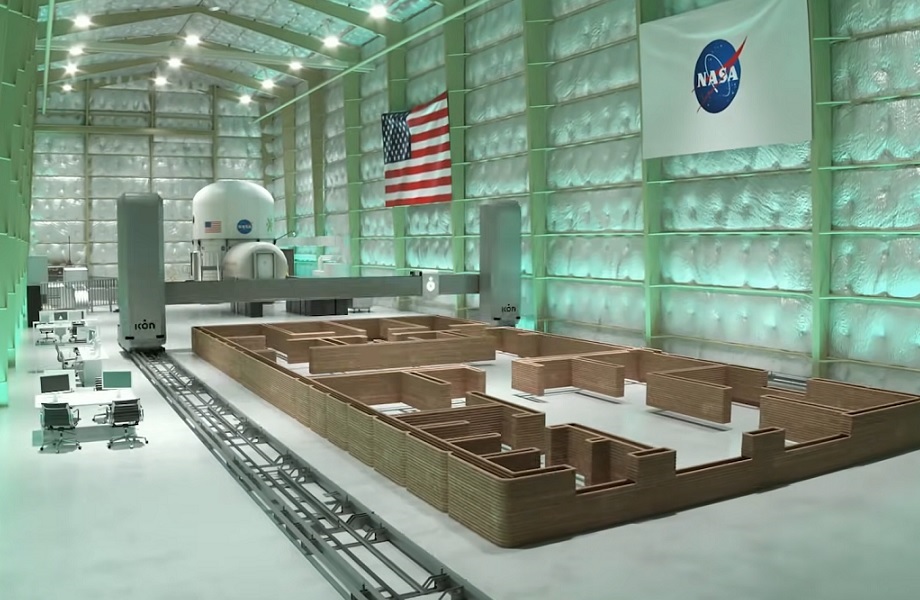 Construction-tech company Icon is 3D printing a simulated Mars surface habitat for NASA, complete with four bedrooms, gym, office and common area.
The large-scale project designed by architecture firm BIG (Bjarke Ingels Group) would be home to four people for a year-long mission starting in mid-late 2022.
Construction of the 158sq m Mars Dune Alpha habitat is under way at the Johnson Space Centre in Houston, Texas.
The project aims to "eliminate the need to launch large quantities of building materials on multiple flights, which is cost prohibitive".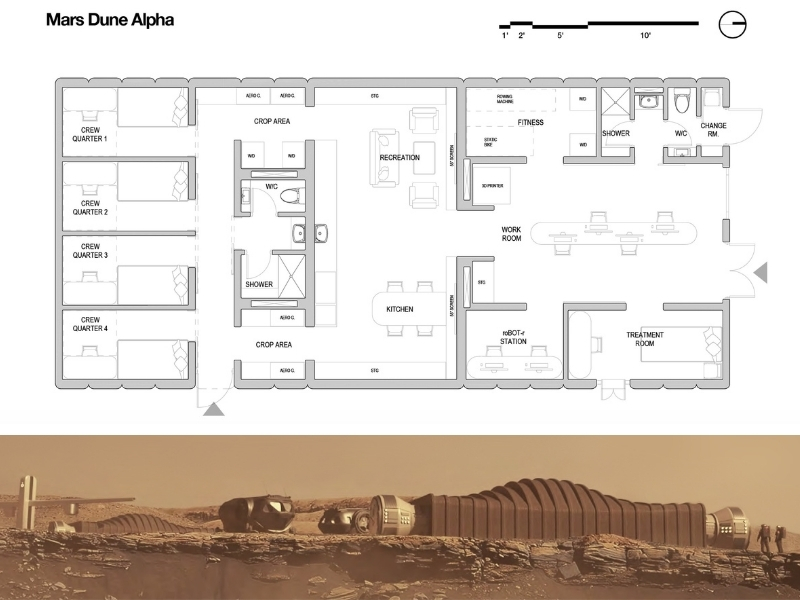 ▲ The floorplan and render of NASA's Mars habitat, designed by BIG and built by Icon in Houston, Texas.

Icon chief executive Jason Ballard said it was the highest fidelity simulated habitat constructed by humans.
"Mars Dune Alpha is intended to serve a very specific purpose, to prepare humans to live on another planet," he said.
"We wanted to develop the most faithful analog possible to aid in humanity's dream to expand into the stars.
"3D printing the habitat has further illustrated to us that construction-scale 3D printing is an essential part of humanity's toolkit on Earth, and to go to the Moon and Mars to stay."

NASA lead scientist Grace Douglas said they were looking for qualified applicants for mission-simulating challenges seen on Mars including resources, communication, environmental stressors and equipment failure.
"The analog is critical for testing solutions to meet the complex needs of living on the Martian surface," Douglas said.
"Simulations on Earth will help us understand and counter the physical and mental challenges astronauts will face before they go."
The first permitted 3D home in the United States was printed by Icon in 2018. The company also created a community in Mexico and started mainstream home printing 2021.
Article originally posted at: https://www.theurbandeveloper.com/articles/icon-3d-print-nasa-mars-habitat