Gurner Sells 95pc of $540m Saint Moritz Project
The residential market may have cooled in recent years, but developer Gurner's ultra-luxury St Moritz development in St Kilda has recorded $480 million in sales.
As a result, Gurner founder Tim Gurner says construction of the $540 million project will commence later this year, instead of late 2020, a start he says is 15-months ahead of schedule.
"There are not many opportunities to push the boundaries as far as we have at Saint Moritz, so we have been completely humbled by the response and subsequent sell-out before our public launch," Gurner told The Urban Developer.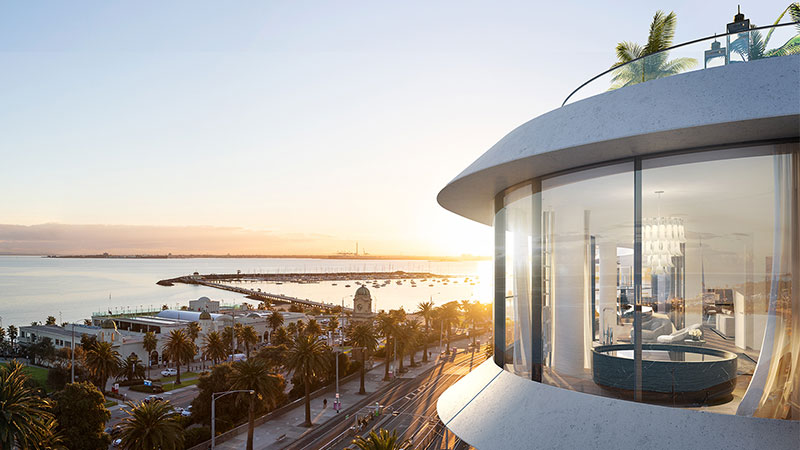 ▲ Gurner smashed Melbourne's penthouse record earlier this year at the Saint Moritz project with a $30 million apartment sale to Ex-Domain boss Antony Catalano. Image: Gurner

The development has now sold 95 per cent, or 127 residences, of the project's 133 dwellings.
"Countless advisors told me I was mad to launch a project of this scale when the market was still reeling from negativity," Gurner said.
"It was hard to block out all the noise but I'm so glad we did because the market has really understood what we are trying to do."
Related: Melbourne Penthouse Price Record Smashed With $30m Sale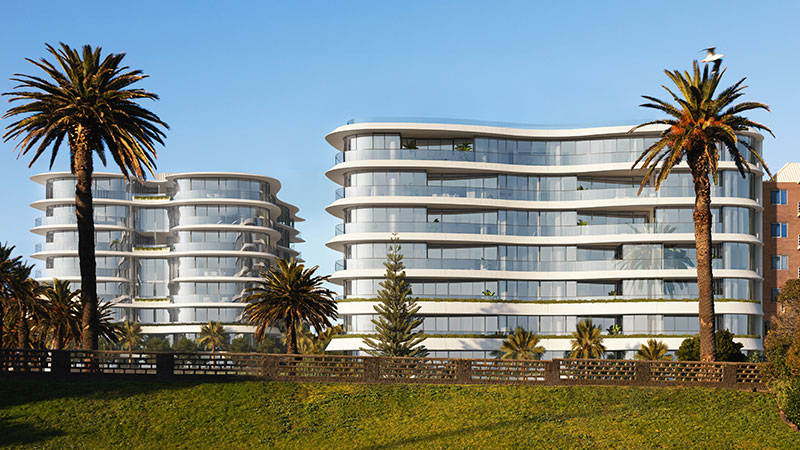 ▲ St Moritz amenities include a team of professionals for residents to call on such as an in-house art curator, wine curator, library curator, personal trainer, nurse and medical practitioners, a masseuse, child minders and even a personal stylist and shopper. Image: Gurner
Gurner says a project of this scale appeals to a niche end of the market, with specific lifestyle needs.
"Our approach to sales therefore had to be just as discreet," Gurner said.
Starting with the $5 million display suite, for a project which Gurner says offers more amenity than a 5-star hotel.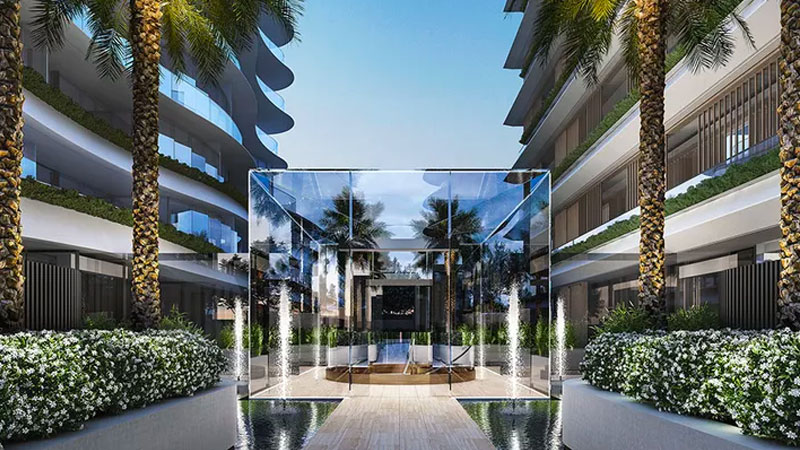 ▲ A $1.5m glass cube, inspired by the famous Apple store entry in New York, will meet residents upon arrival. Image: Gurner

Ultra-luxury amenities seem a long-way from that first gym in Elwood, where a young Gurner, armed with $34,000 from his grandfather, took over the lease and completed a renovation.
Gurner, who was raised on Melbourne's outskirts, got his next taste in the property game after a brief stint with FKP Property before approaching media mogul and property baron Morry Schwartz for a role at his development company Pan Urban in the early 2000s.
Related: Gurner Moves into Hotels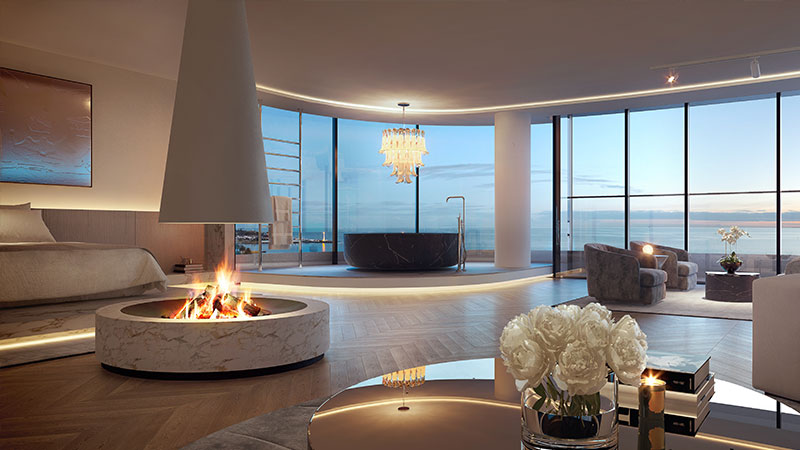 ▲ The St Moritz project, designed by Fender Katsalidis and Koichi Takada, has an average price per residence of $4.5million. Image: Gurner

Buyers for the luxury development have predominantly been business identities in their 40s-to-60s who lead an "international lifestyle".
"Until now this discerning demographic had not had any reason to move from their luxury mansions and apartments in Toorak, Albert Park, St Kilda or Brighton," Gurner said.
While Antony Catalano will make Melbourne's most expensive apartment there his new home, it's reported he could be joined by former cricketer Shane Warne who was looking to secure some local real estate.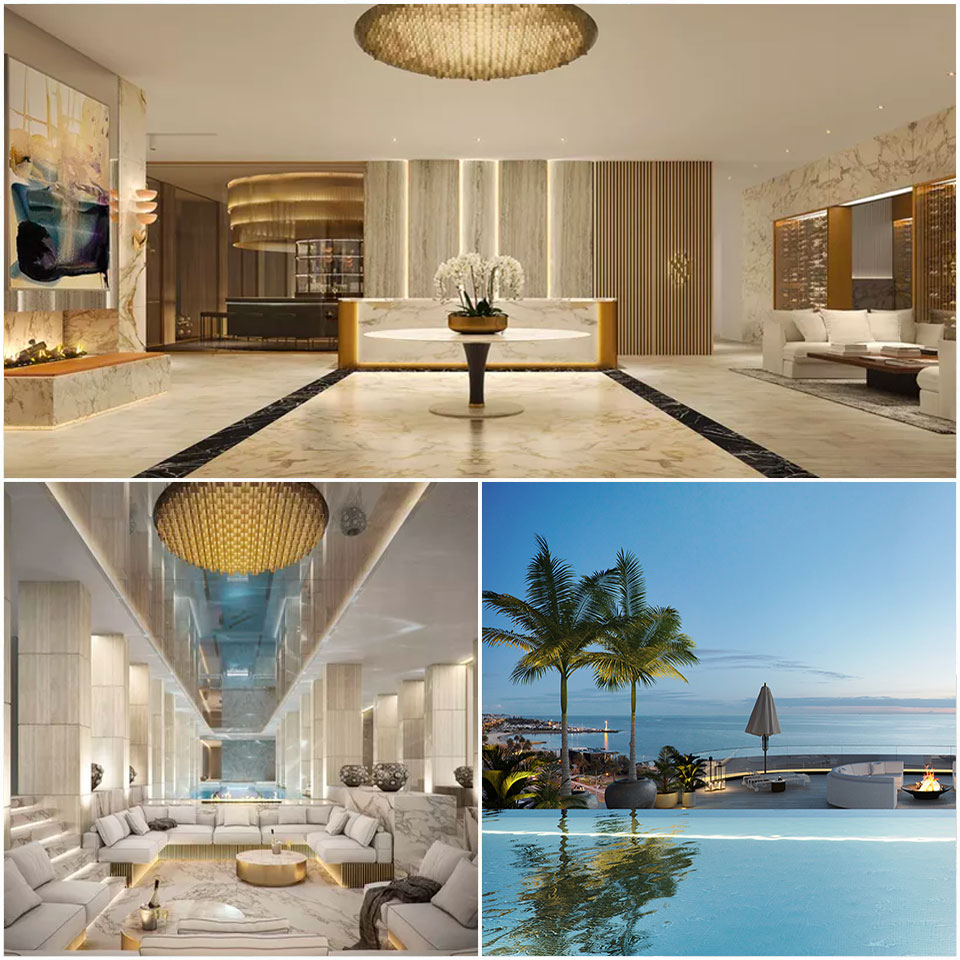 ▲ Saint Moritz' first two of the three buildings, Pacific House and Azura, have sold out. Grand Esplanade (pictured above) was quietly launched to a number of Gurner's VIP clients. Image: Gurner

While a builder will be appointed in the coming weeks, construction is due to start in the third quarter of the year with completion slated for the end of 2021.
Article originally posted at: https://www.theurbandeveloper.com/articles/i-was-mad-to-launch-a-project-of-this-scale-tim-gurner-sells-95pc-of-540m-saint-moritz-development