Howard Smith Wharves Timeline, Exhibition Hall And Hotel Unveiled As Complaint Concerns Raised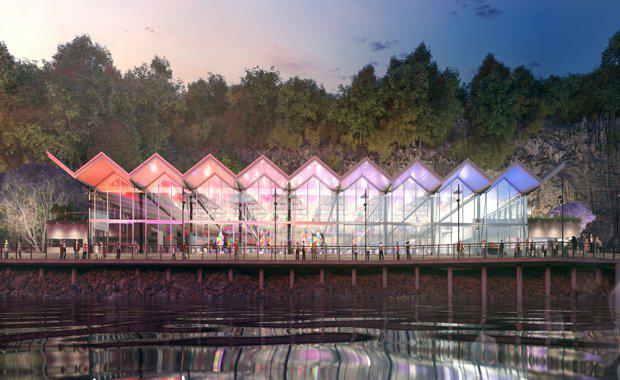 Work on Brisbane's $100 million Howard Smith Wharves development is about to start with cliff stabilisation due to begin mid-March, cycle path division beginning mid-April, and board walk construction to begin in May. Hutchinson Builders have won the building component, with a team led by John Berlese and Tim Ferguson.
A boutique five star hotel will be developed and operated by award winning hotel owners and operators Asian Pacific Group as their flagship property with completion due in 2018.
Major site concerns listed in the application include "excessive dust, neighbour complaints and noise works". It is understood speed limits in the area will not be affected.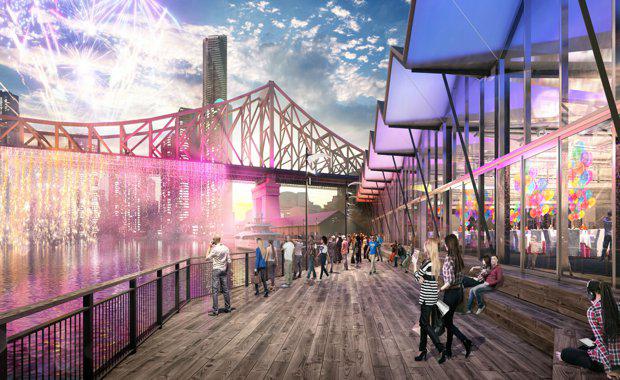 Asian Pacific Group operates the 'Art Series' hotels and a portfolio of properties in Victoria, South Australia and Queensland.
Look for the tower crane due to be erected in August 2017.
Timeline
Mid-March 2017 - Site clearing and cliff stabilisation works (4 weeks)Mid-April 2017 - Stage 1 cycle path diversionMay 2017 commencing - Civil drainageMid-June 2017 - Basement Excavation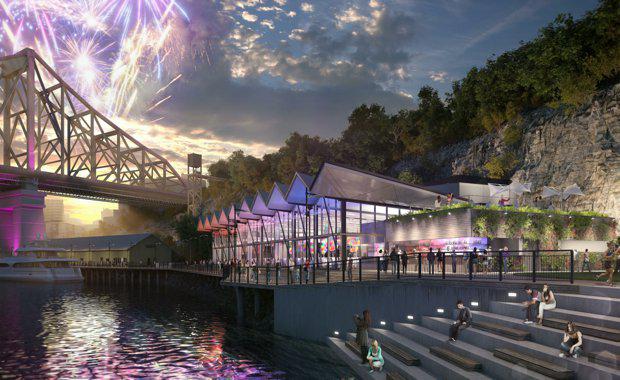 Mid-May 2017 - Board walk constructionJune 2017 - Stage 2 Cycle path diversionAugust 2017 - tower crane erectedOctober 2017 - Hotel ground floor podiumOctober 2018 - Hotel completeJuly 2018 - Wharf Buildings refurbishment works handed over for fitoutOctober 2018 - Anticipated precint opening
Where will it fit?
Basement car parking will be excavated between the cliff faces and the existing wharf structures extending the length of site from Building "B" to building "E". Two new buildings a luxury hotel (Building 1) and a Convention centre (Building 2) will be constructed over the basements.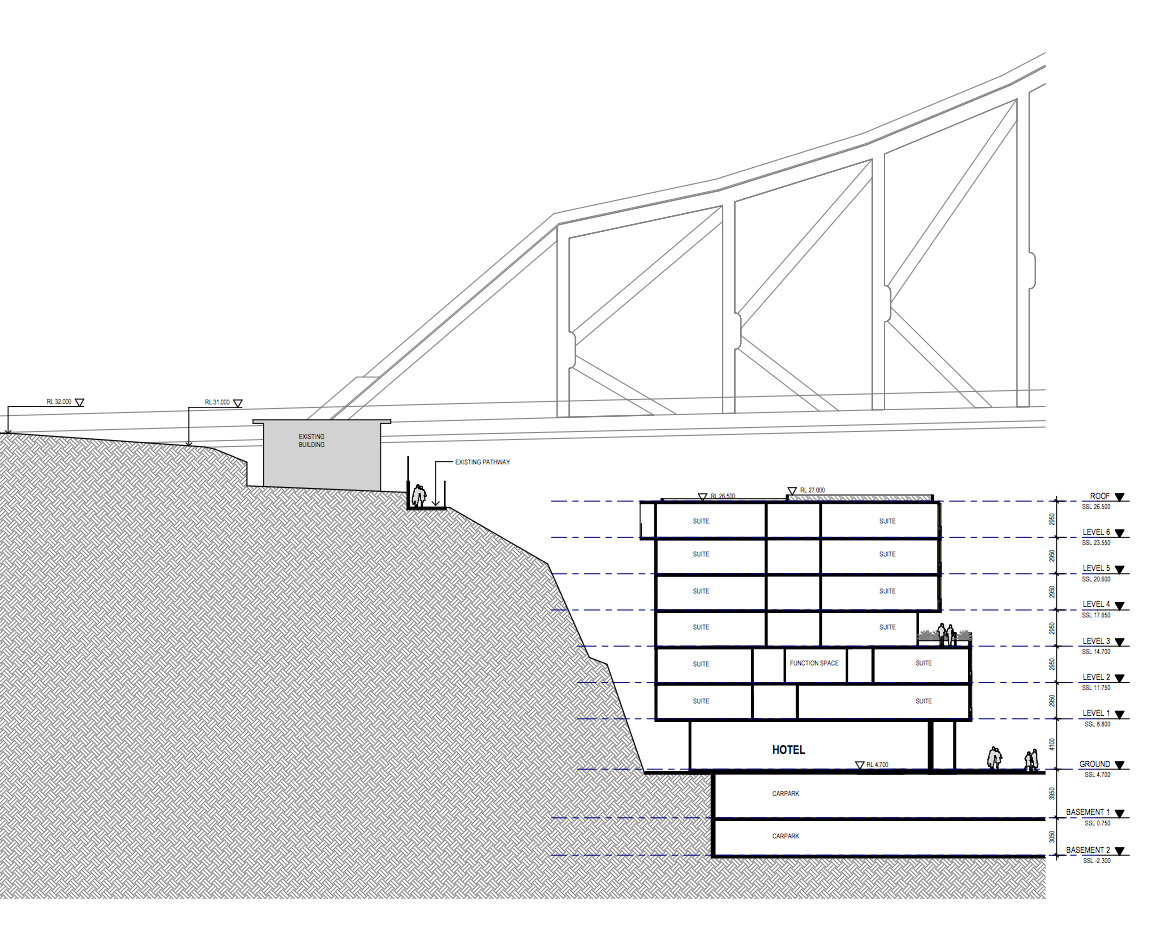 The hotel will be located over two levels of basement carparking tucked up against the cliff under the Story Bridge, 7 levels of hotel will extend to the west of the bridge and 3 levels will extend under and to the east of the bridge.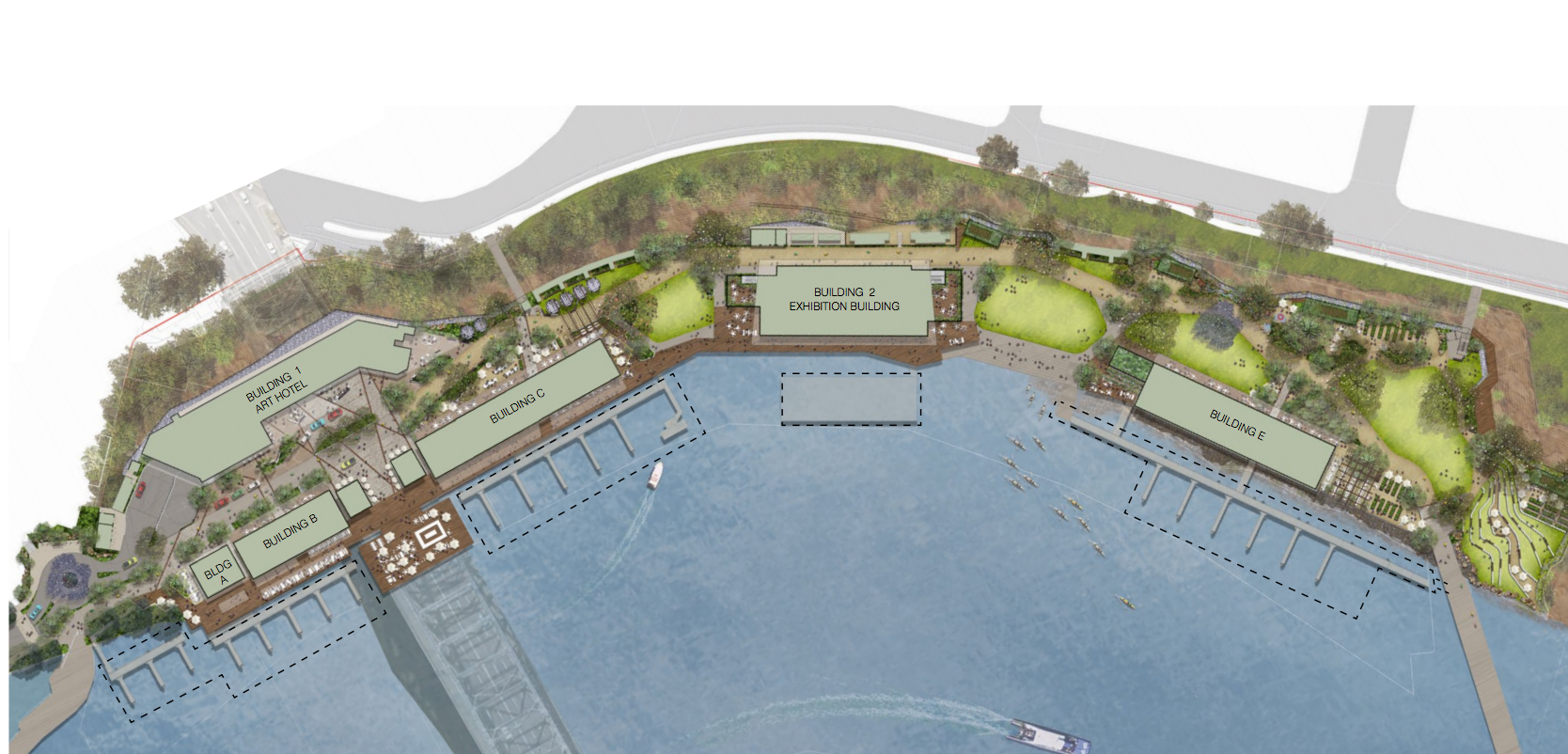 The 3.43 acre redevelopment of the Howard Smith Wharves will include a new riverside parkland and commercial development, helping to shape Brisbane's city centre while catering for its growing population and increased visitation.
The development application for the design was approved in December 2015.
Article originally posted at: https://www.theurbandeveloper.com/articles/howard-smith-wharves-timeline-hotel