Melbourne Gets its First Public Park in Almost 40 Years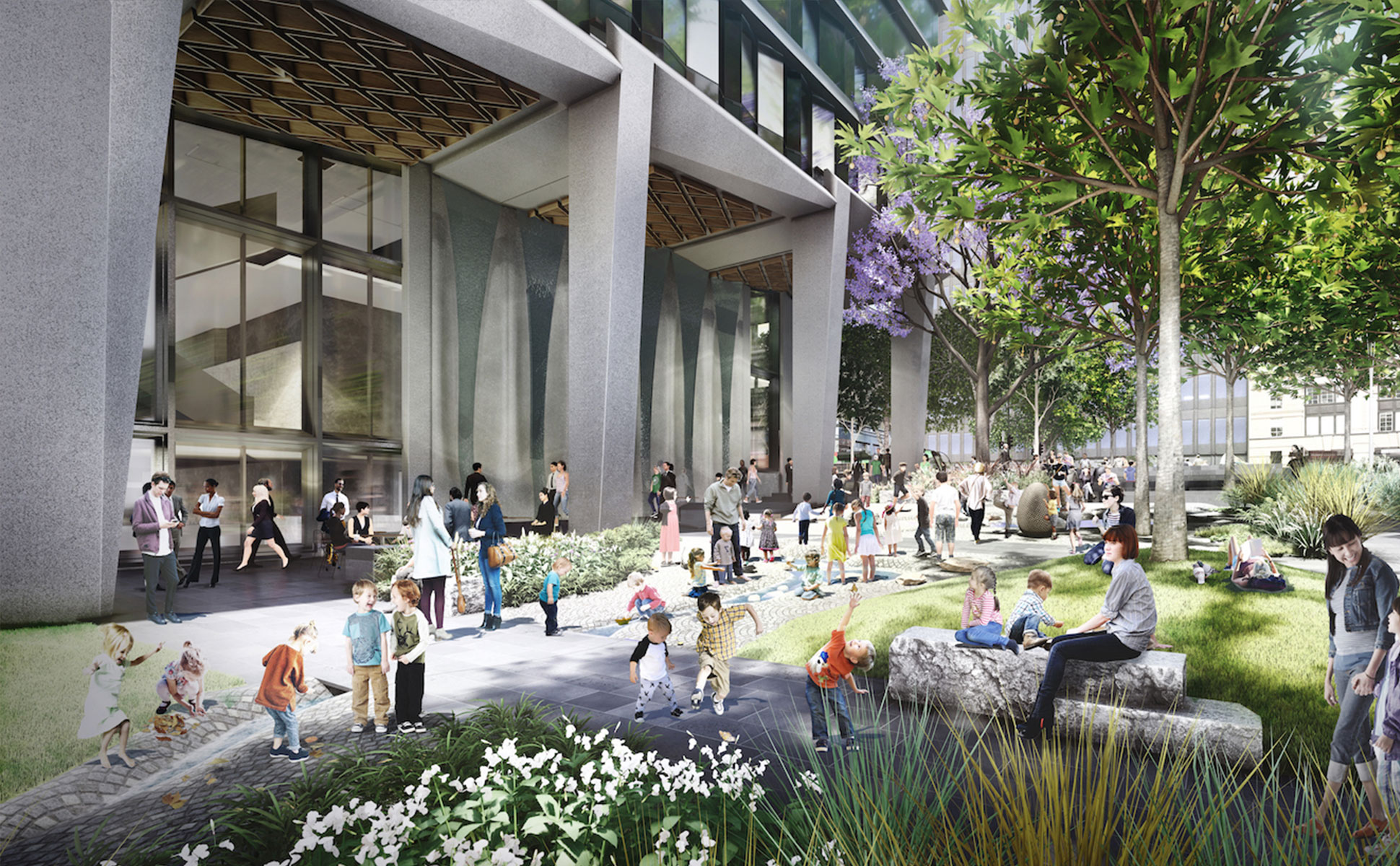 Melbourne is set to receive a new park within the Hoddle Grid, the city's first new public space since City Square was developed in 1980.
The proposed Market Street public park will be adjacent to Cbus Property and ISPT's $1.25 billion Collins Arch development at 447 Collins Street.
The park will introduce 1,900sq m of green refuge for future residents, tenants and visitors to Collins Arch while activating walkability in the CBD's western grid acting as a green link between Collins Street and Flinders Lane.
The new park will also be connected to a further 1,750sq m of public space within the Collins Arch development by means of a large amphitheatre.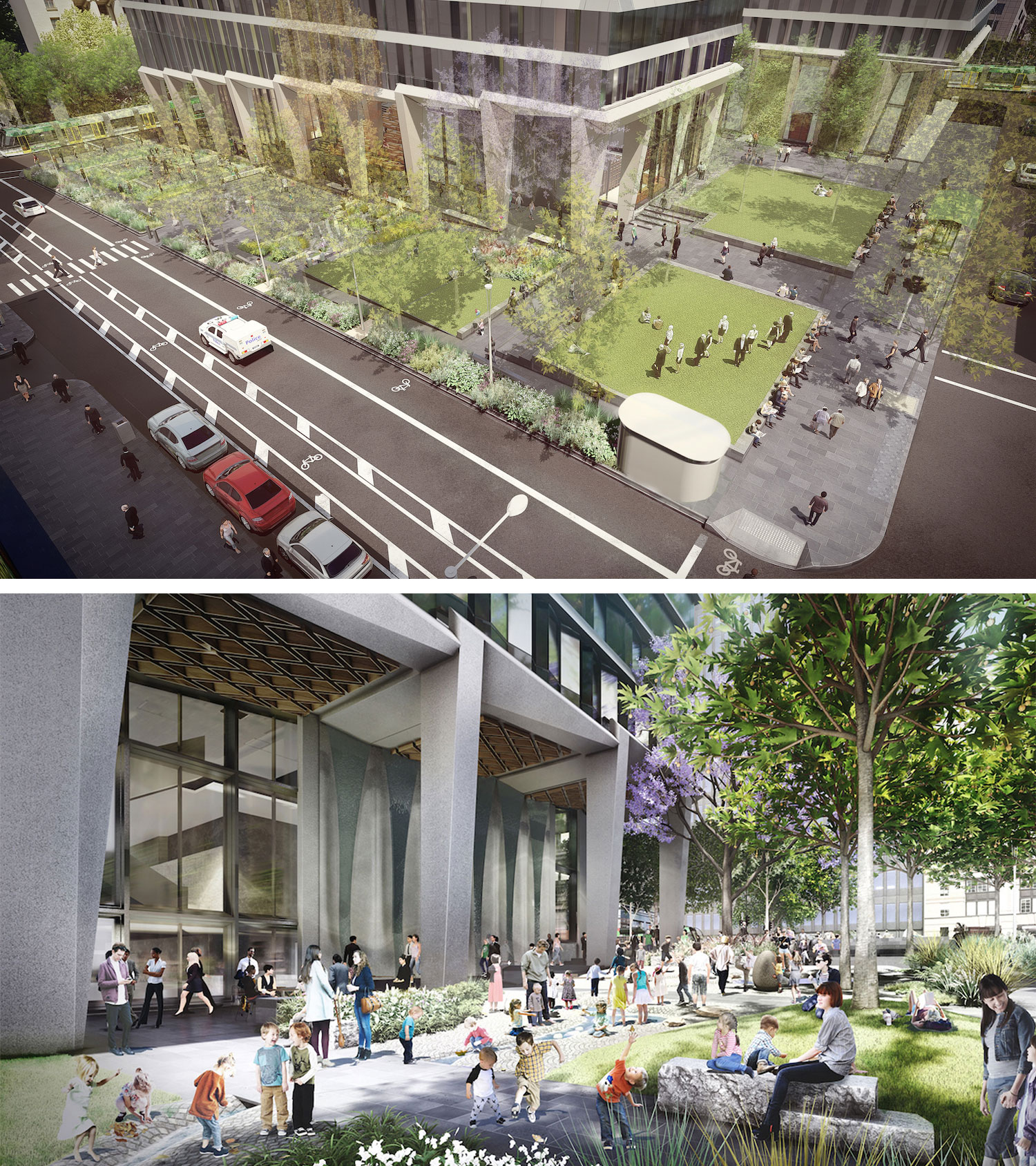 New images released of first public park planned for the CBD since 1980
The park, designed by landscape architects Oculus, will feature wide bluestone paths, new seating, space for programmed events and improved pedestrian access to public transport.
The park design is distinctly Melbourne, drawing on the materiality and history of the surrounding CBD streets and heritage buildings, incorporating elements of bluestone and sandstone," Oculus associate director Claire Martin said.
The western side of Market Street will be repurposed into public space, while the eastern side will be transformed to include a new bike lane.
The remainder of Market Street will become a single lane carriageway for southbound traffic and kerbside parking.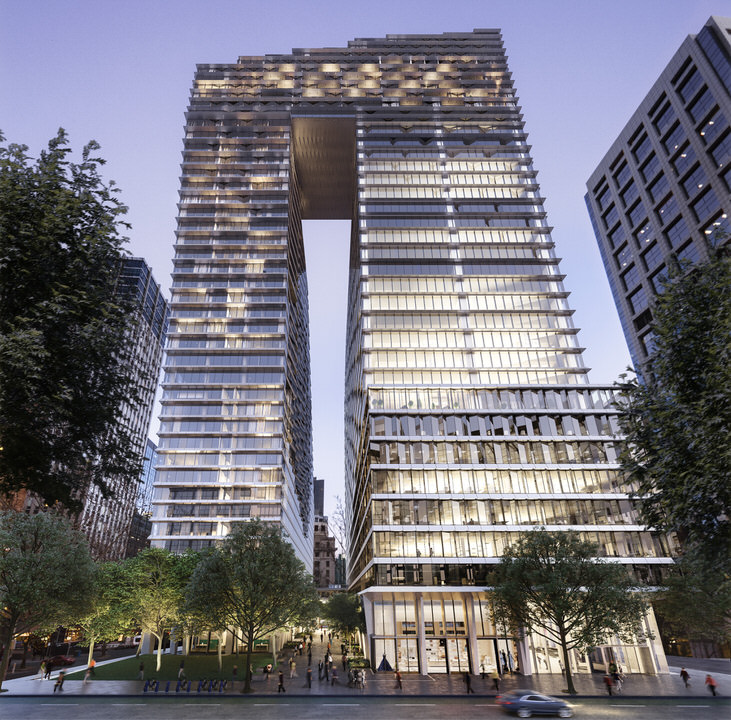 Cbus Property's Collins Arch project will be a striking addition to the western end of Collins Street in Melbourne's Hoddle Grid.

Collins Arch include 49,000sq m of premium-grade office space, 940sq m of ground floor retail and a five-star W Hotel, as well as 184 luxury apartments.
"These design considerations will create a contemporary and functional public park, that will benefit the overall wellbeing of the community and the city environment," Cbus Property chief executive Adrian Pozzo said.
The development is currently under construction with completion expected in late 2019.
The Market Street park is scheduled for completion in 2020.
Article originally posted at: https://www.theurbandeveloper.com/articles/future-melbourne-committee-endorses-first-new-public-park-in-hoddle-grid-since-1980