Brookfield Bumps Up Hamilton Northshore Offering
Brookfield Residential Properties is planning another tower in Northshore Hamilton near the site of the Brisbane 2032 Olympic Athletes' Village.
Six two-storey townhouses and 186 apartments are planned for building 19 on Macarthur Avenue, Hamilton. Childcare, office, retail offerings and a tourist facility are slated for the building's commercial floorspace.
The Cottee Parker-designed 16-storey tower sits atop a four-storey podium and recreation deck on the 3384sq m site currently home to the Brisbane Cruise Terminal Building.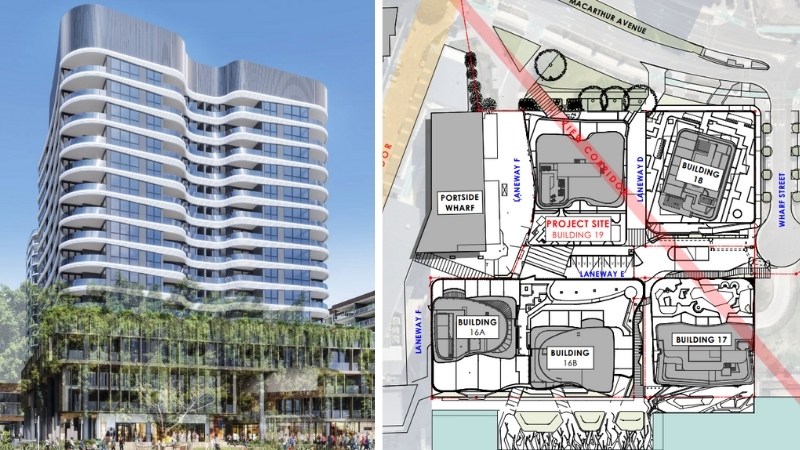 ▲ The latest Brookfield tower planned for Northshore Hamilton and the current developments under way. Image: Cottee Parker

Brookfield has won approval for more than 1000 apartments in the area including the recently-completed building 16 A-B Gallery House, approved 18 Olandia and launched 17 Rivello.
Other developments in the area include Wentworth Equities triple-tower development at 19 Hercules Street and towers surrounding the Portside Wharf open mall.
The Hamilton Northshore priority development area will eventually encompass 304-hectares along the Brisbane River.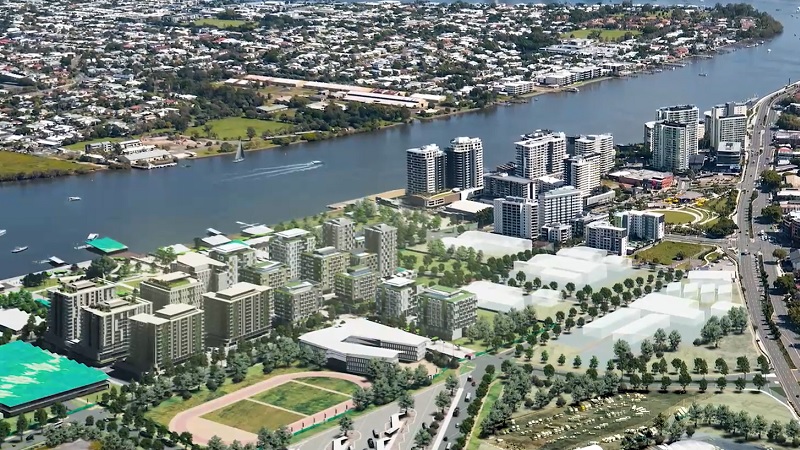 ▲ A first look of the Brisbane 2032 Olympic Athletes Village located around Eat Street along the river.

The region currently used for commercial warehouses and parking will also soon be home to the Olympic athletes' village which will house 10,000 athletes and team officials.
The athletes village will be located further east towards the 2017 developed Eat Street Northshore shipping container hospitality site.
After the games the precinct would be converted to accommodate residential offering, including aged care, retirement living, social and affordable housing, key worker, hotel, build-to-rent and market accommodation.
The area is expected to generate $500 million in private sector investment.
Article originally posted at: https://www.theurbandeveloper.com/articles/brookfield-hamilton-northshore-development