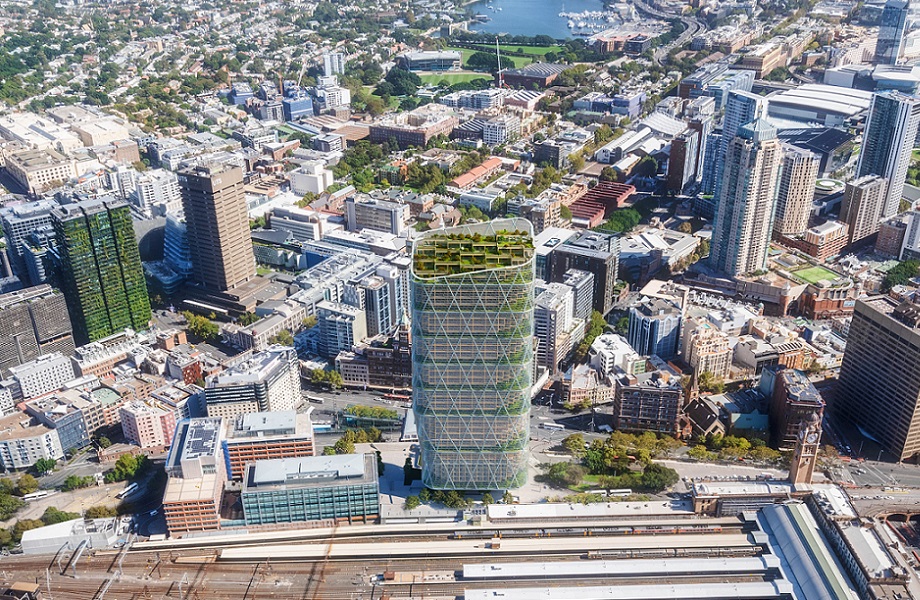 Architecture
Thu 25 Jun 20
Atlassian Unveils Timber Skyscraper HQ
---
Tech-giant Atlassian has unveiled a first look at the world's tallest hybrid-timber tower to be built next to Sydney's central station.
The 40-storey, $1 billion-plus skyscraper will anchor the NSW government-backed technology precinct, Tech Central. The government plans to attract more than 25,000 workers to the emerging precinct by 2025.
Topping out at 180 metres, Atlassian's new timber headquarters will have a glass and steel facade with solar panels incorporated into the sides, along with a mix of indoor and planted terraces with natural ventilation.
While the tech giant is yet to lodge a development application for the project, Atlassian hopes to start construction in 2021 and complete the skyscraper in 2025.
Related: Timber Towers Grow to New Heights: 7 Projects to Watch

New York-based architects SHoP and Australian practice BVN are the design team behind the building which uses hybrid mass timber construction.
The upper floors comprise flexible office space directed at tech-businesses while the lower floors of the tower would include 480 beds of Railway Square YHA accommodation as well as the heritage Parcels Shed which would be incorporated into public space on the site.
The mass timber tower will join already-completed timber towers including Lendlease's 30 metre Daramu House at Barangaroo and 25 King Street in Brisbane which tops out at 45 metres.
Related: Toga Group Plans Mixed-Use Project at Central Precinct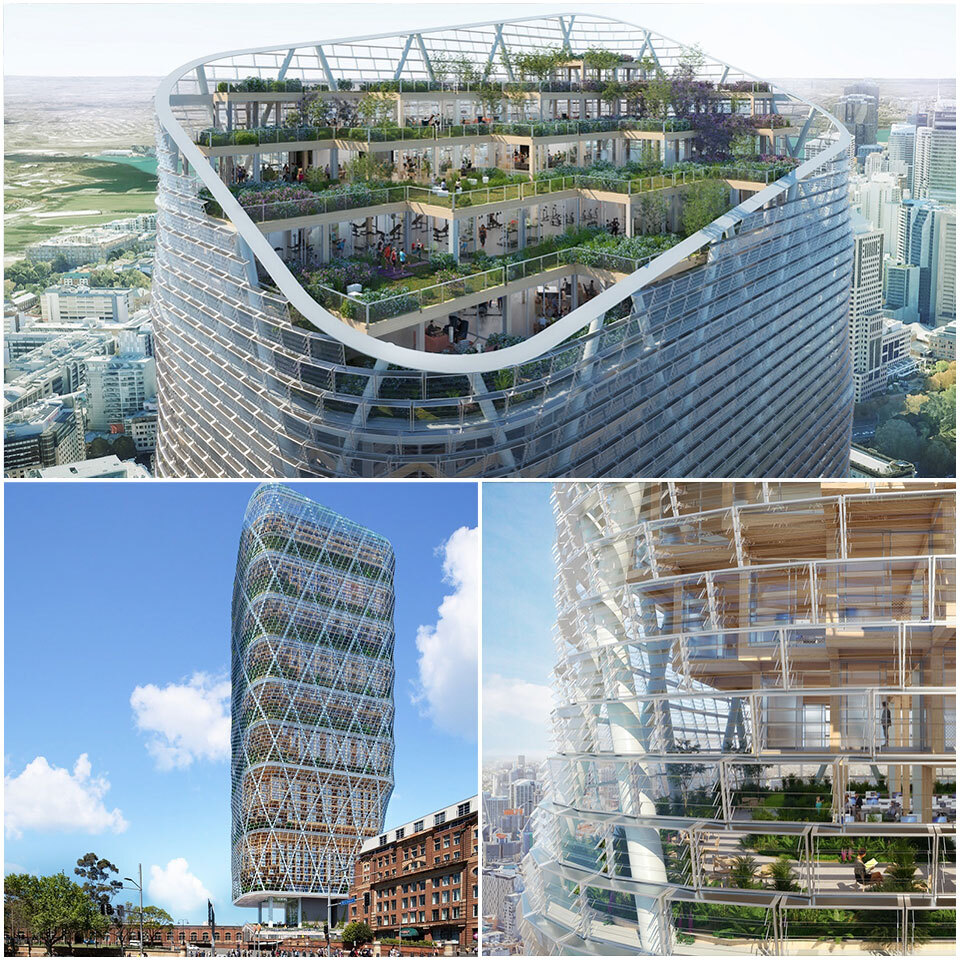 ▲ First look: Atlassian's 40-storey building features a glass and steel exoskeleton built next to Sydney's central station.

Atlassian co-founder Scott Farquhar said the space that they were building would be highly sustainable and highly flexible for the work of tomorrow.
"Even with a highly distributed workforce, we'll need a place to come together. Now we can design this space especially for these new ways of working," Farquhar said.
"Sydney has the potential to be one of the world's leading technology cities and the creation of a tech precinct sends a loud signal that we're in the race to take a slice of the world's most valuable market."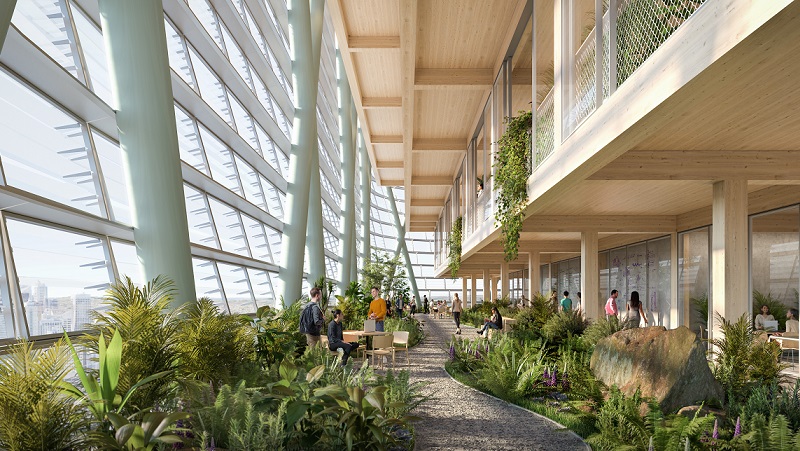 ▲ The building at the Tech Central precinct includes a mix of indoor and outdoor terraces with natural ventilation.

BVN co-chief executive officer Ninotschka Titchkosky said the build would achieve a number of firsts globally and in Australia.
"It will make what was once best practice seem inadequate and hopefully lift the ambition of the built environment across Australia," Titchkosky said.
NSW premier Gladys Berejiklian has already shown support for the timber skyscraper in Sydney.
"Atlassian is a great Australian success story and it's very fitting for them to have their headquarters here in Sydney," Berejiklian said.
"Tech Central will rival Silicon Valley as the place to be."
Article originally posted at: https://www.theurbandeveloper.com/articles/atlassian-unveils-timber-tower-hq-at-tech-central