Sydney's Development Boom Unlocks Major Opportunities in the South West
Positioned in the heart of south-west Sydney, one of Australia's fastest growing regions, Moorebank flies under the radar.
With its proud industrial history, Moorebank is often dismissed as a satellite of Liverpool, a place of quiet streets, nestled on a plateau with little interaction with the metropolis that surrounds it.
But times are changing. Moorebank is in the midst of generational infrastructure upgrades, the creation of new entertainment amenities and recreational precincts to service a significant population influx.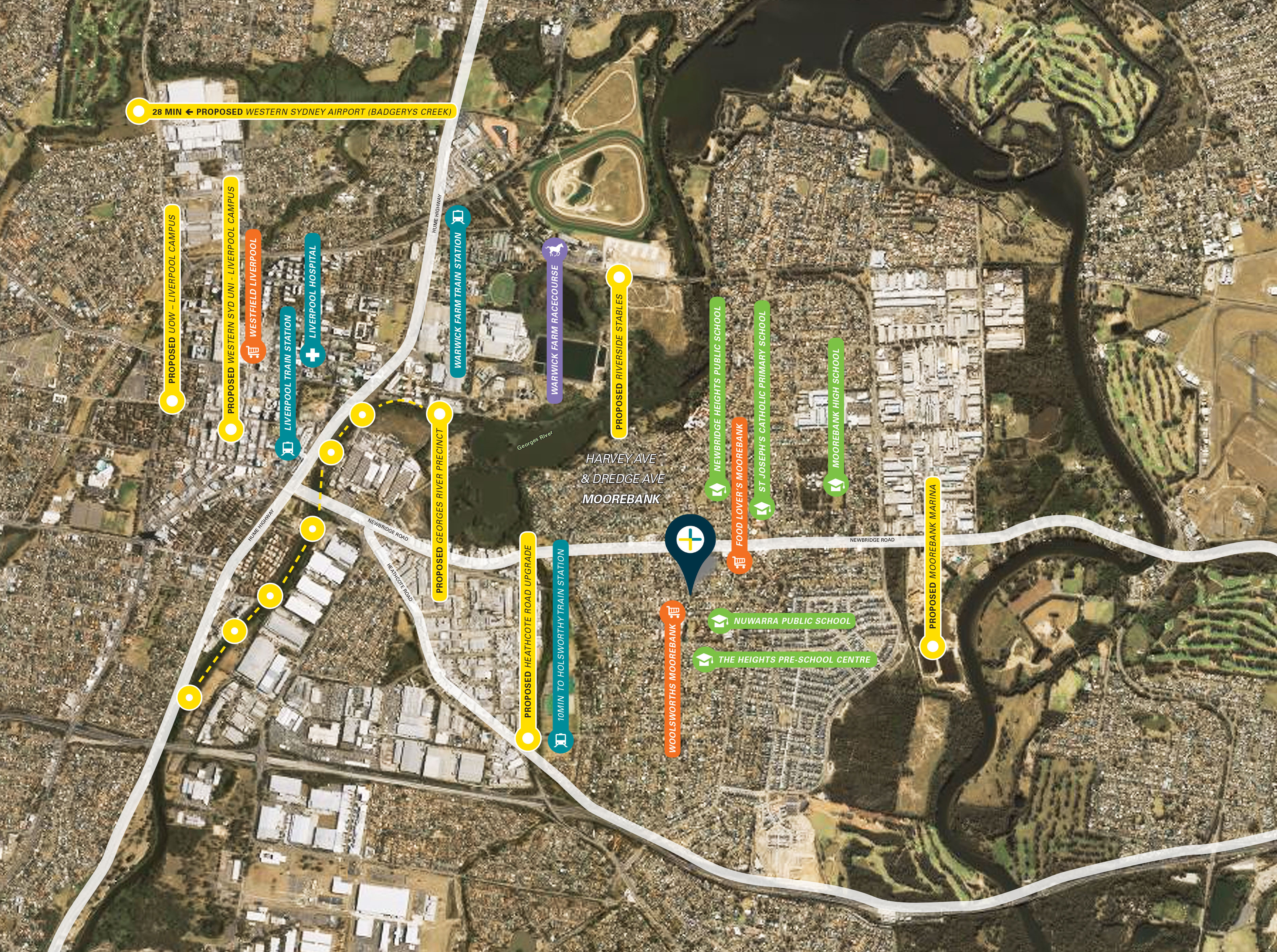 There's the Georges River Precinct Plan, a transformational urban renewal project by Liverpool City Council set to bring significant change to Moorebank and its surrounds. The plan proposes a re-imagining of the Moorebank industrial area into a vibrant, mixed-use precinct complete with waterfront restaurants, shops, community parks and other amenities to celebrate the prime riverfront location.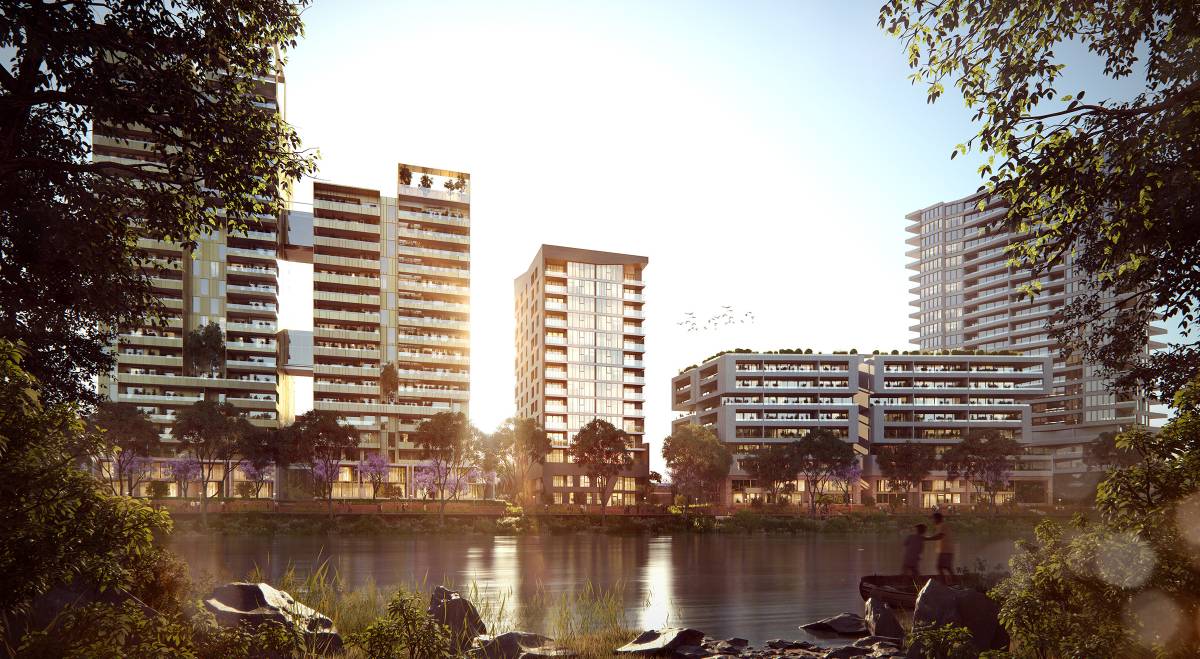 Georges River Precinct Plan 01

A $47 million marina, already approved, is on the way, which will provide 250 dry berths as well as a function centre, entertainment and recreational amenities.
The new $140 million Warwick Farm riverside stables for racing giant Inglis opens next year.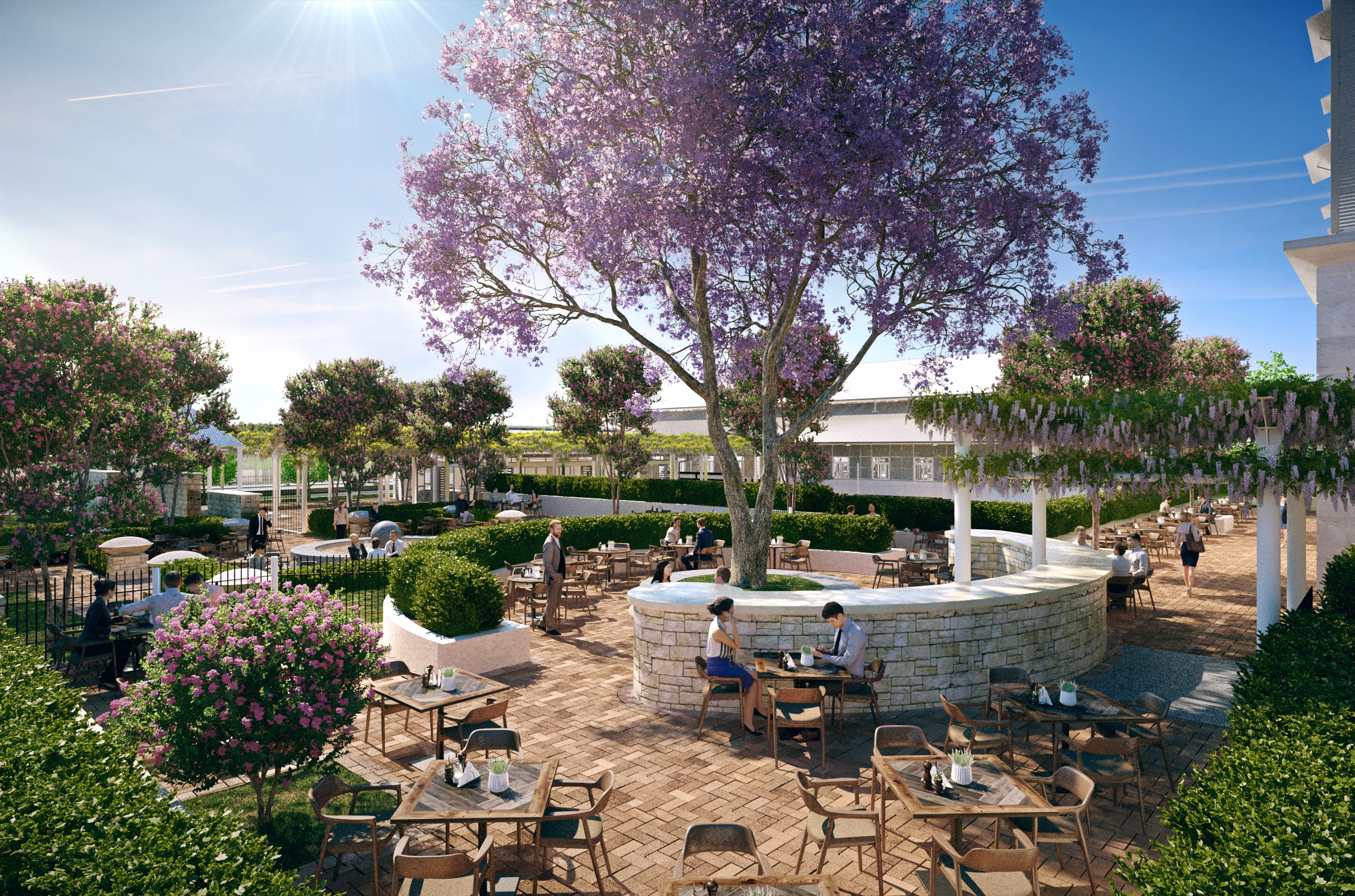 The University of Wollongong's Liverpool Campus is poised to relocate to the new Civic Place development, creating a contemporary city campus that is expected to serve over 7,000 students by 2030.
The University of Western Sydney is active in the area too. Its new vertical campus in Macquarie Street, Liverpool, is under construction and will be an important contributor to economic development in the region.
More people, more development and more jobs mean a greater need for better transport – an upgrade to the major arterial Heathcote Road is planned to better connect Sydney's southern suburbs to the south-west's motorway network, and the upgrade will make Holsworthy train station much more accessible.
And, of course, there's the future Badgerys Creek airport that has the entire development community looking for opportunities in the south-west Sydney market.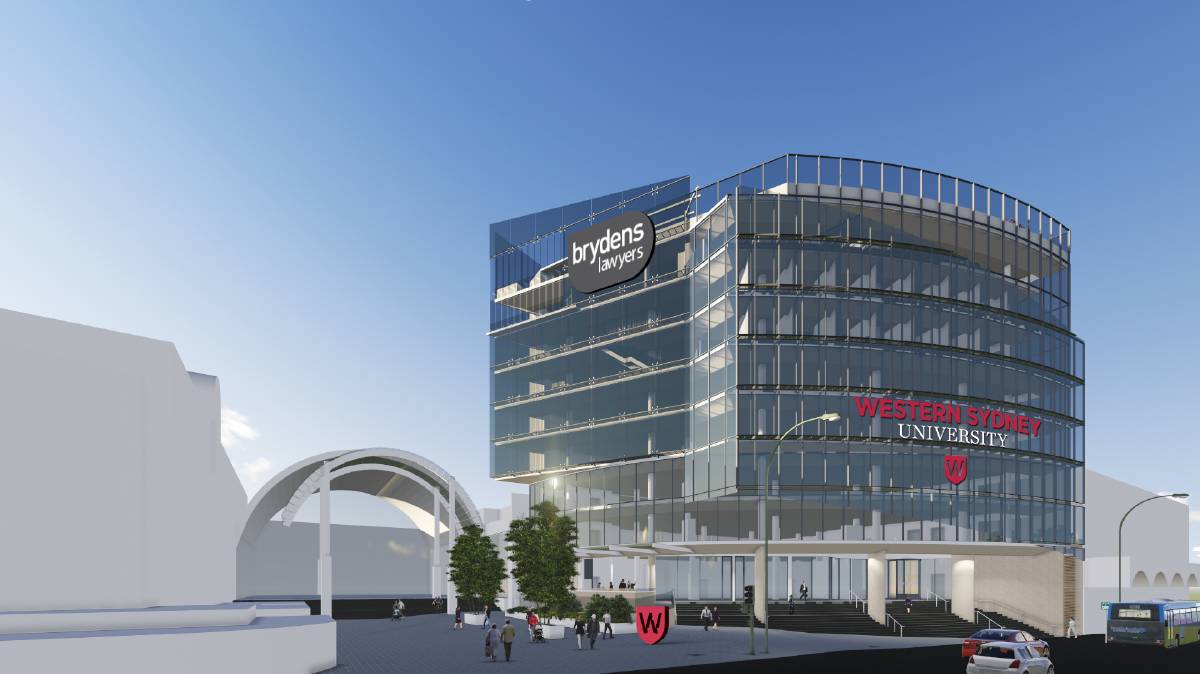 The level of activity in and around Moorebank is unprecedented. But here's the most critical point: none of it has happened yet.
Now is the time for developers and investors to secure the opportunity to benefit from the full force of Moorebank's upside in the future.
Dubbed "the south-west playground by the Georges River", Moorebank is conveniently located to public transport, shopping centres, hospitals, schools, universities, parklands and open spaces.
Development sites like the corner of Harvey and Dredge Avenue are already scarce and, with the surge in infrastructure projects, they will only become more rare.
Harvey and Dredge Avenue site

Laing+Simmons head of project marketing, Suzanne Carter says that bringing sites with great potential to market requires a specialist skill set.
"This site is the amalgamation of five separate residential properties and the culmination of a significant amount of work collaborating with the different vendors.
"It's pleasing to have progressed the site to this point where we can make it available to developers with a quality vision who want to be part of Moorebank's transformation from the outset."
Carter said there was an education process necessary in working with the different vendors – and some scepticism to overcome – before everyone arrived on the same page.
"It was a matter of building trust, taking the time to meet with vendors, listening first and speaking second. Only by demonstrating a clear strategy that considered their needs, showing how such a strategy would benefit them, could a mutually beneficial agreement be reached," Carter said.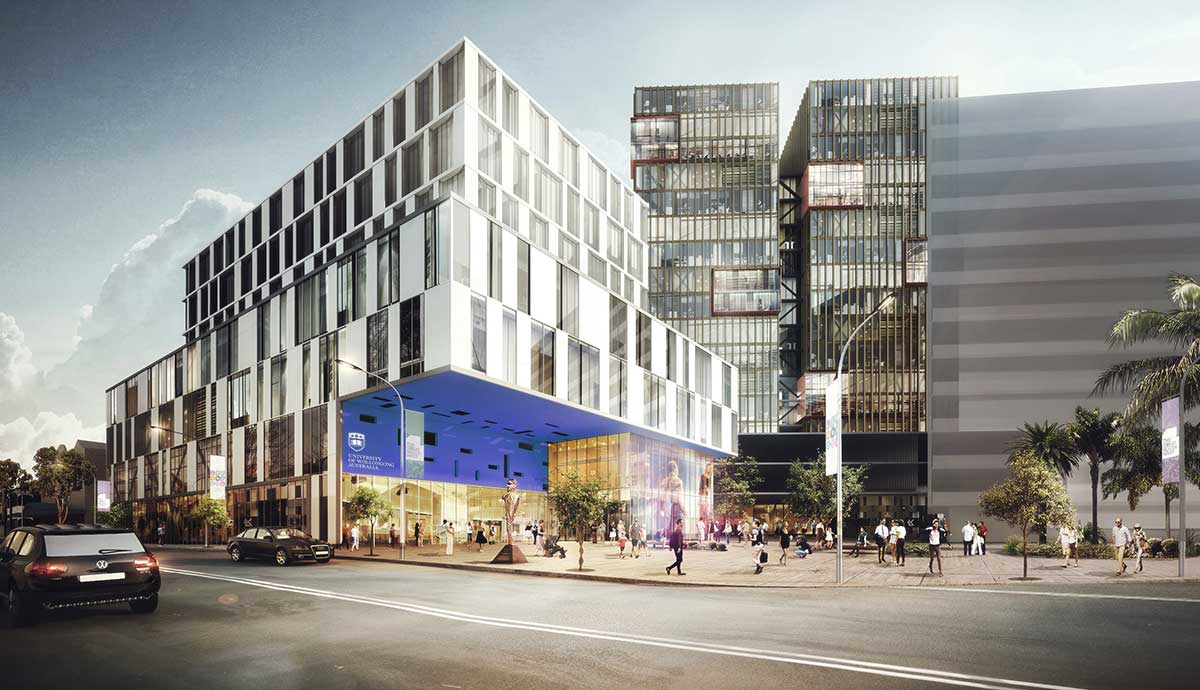 University Of Wollongong - Liverpool Campus

Zoned R4 with a .75 floor space ratio and covering 3,767 square metres – encompassing five residential blocks – the site on the corner of Harvey and Dredge Avenue has the potential to yield a multi-apartment building rising 12 metres in height (STCA), to take advantage of the impressive views down to Liverpool city centre and the mountains beyond.
The site enables residential developers with a quality vision to be part of Moorebank's transition to a new cosmopolitan future, and provides the chance for them to make their mark and ride Moorebank's growth trajectory through the exciting phases to come.
Compared to Liverpool proper, Moorebank already outperforms. According to RP Data, over the 12 months to October 2017, the median apartment price in Moorebank trended consistently above Liverpool, from $525,000 as at November 2016 (compared to $483,000 in Liverpool) to $555,000 as at October 2017 (compared to $520,000).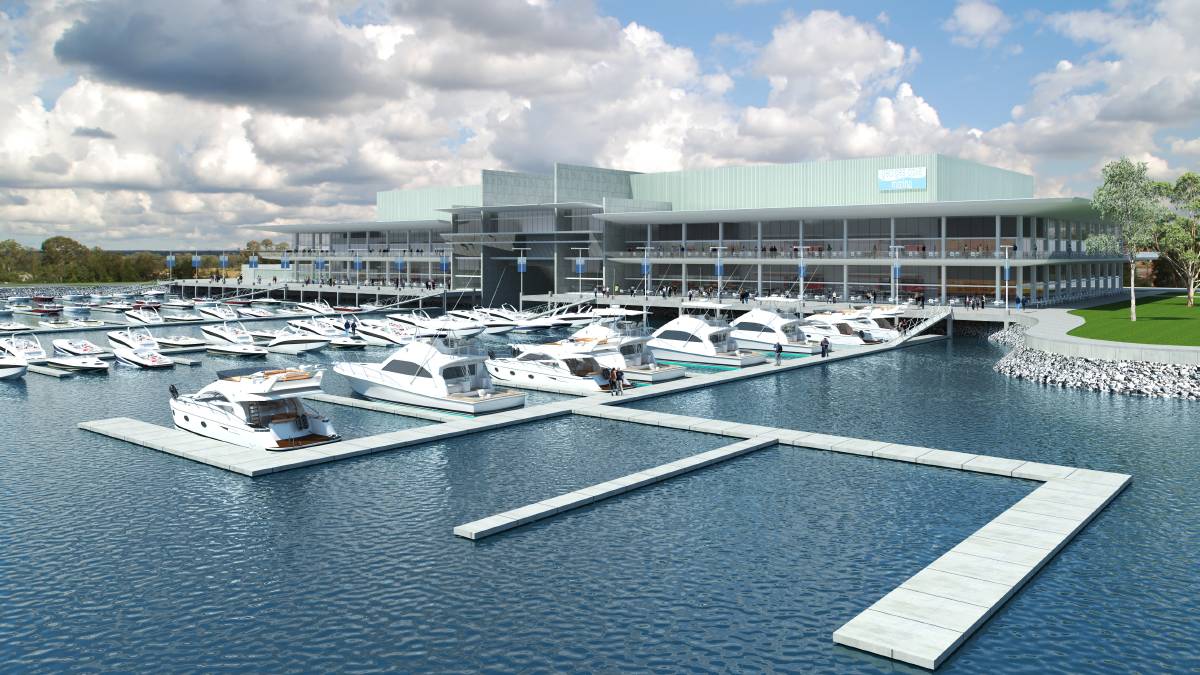 Artist impression of Moorebank Marina

The Harvey and Dredge Avenue corner site is being marketed by Laing+Simmons Projects via an expressions of interest campaign closing 4pm Friday 2 March, 2018.
Click here for further information and to request the Information Memorandum.
With Moorebank Shopping Centre and Woolworths Moorebank less than 10 minutes' walk away, and Liverpool city centre just 10 minutes' drive, the site delivers easy access to all the amenities and conveniences people are looking for, including Westfield Liverpool, Liverpool train station, Liverpool Hospital and more.
Moorebank's time has arrived.
Article originally posted at: https://www.theurbandeveloper.com/articles/sydneys-development-boom-unlocks-major-opportunities-in-the-south-west