Architecture
Sun 22 Apr 18
New Timber 'Vertical Village' Planned for Paris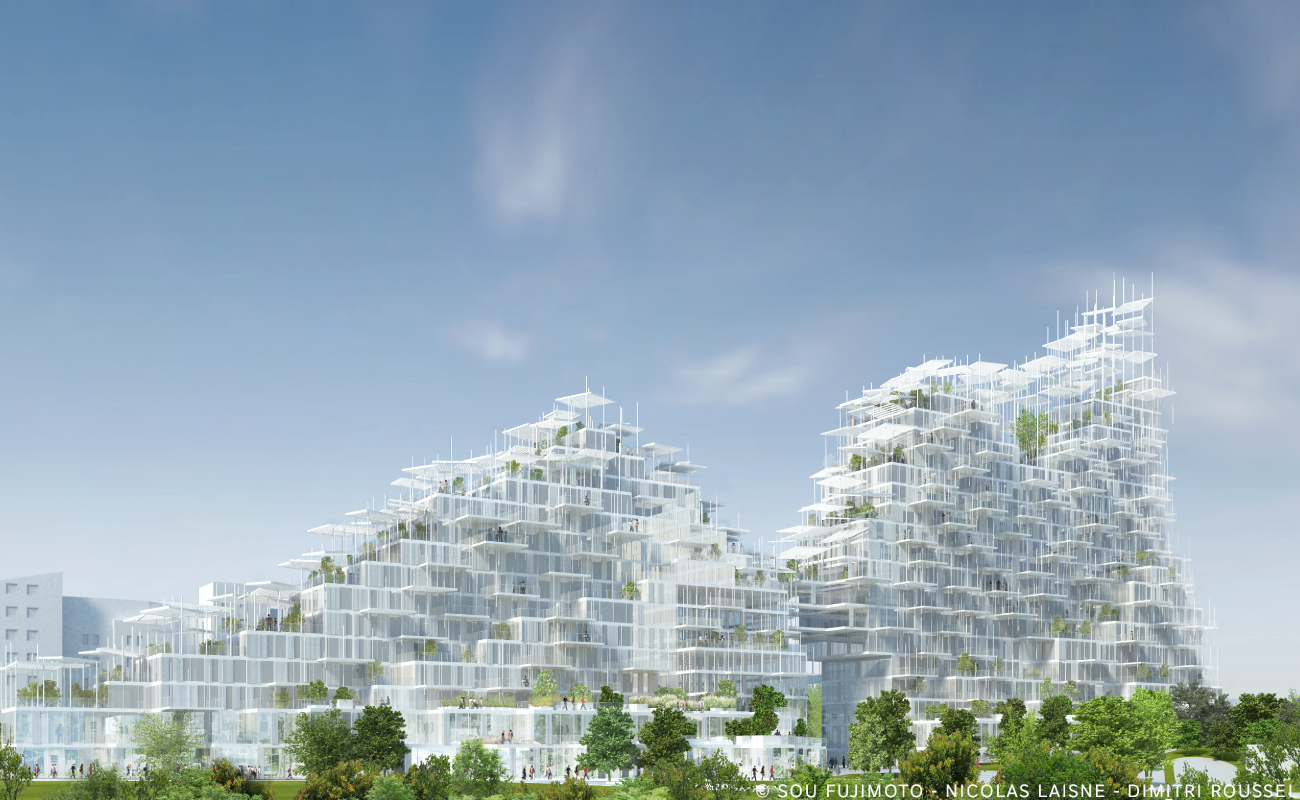 A new 28,200sq m mixed-use vertical village has been proposed as the "new gateway" to the Parisian suburb of Rosny-sous-Bois, 10 kilometres east of central Paris.
Officially titled "Vertical Vertical" the project took the winning spot for the Métropole du grand Paris competition.
The competition received 420 applications from groups of architects, developers and investors in Europe's largest planning, urban and architecture call for projects to "invent the metropolis of greater Paris".
The winning submission, designed by Japanese architect Sou Fujimoto and French architects Nicolas Laisné and Dimitri Roussel, will be constructed almost entirely from wood.
Related reading: World's Tallest Wooden Skyscraper Proposed for Tokyo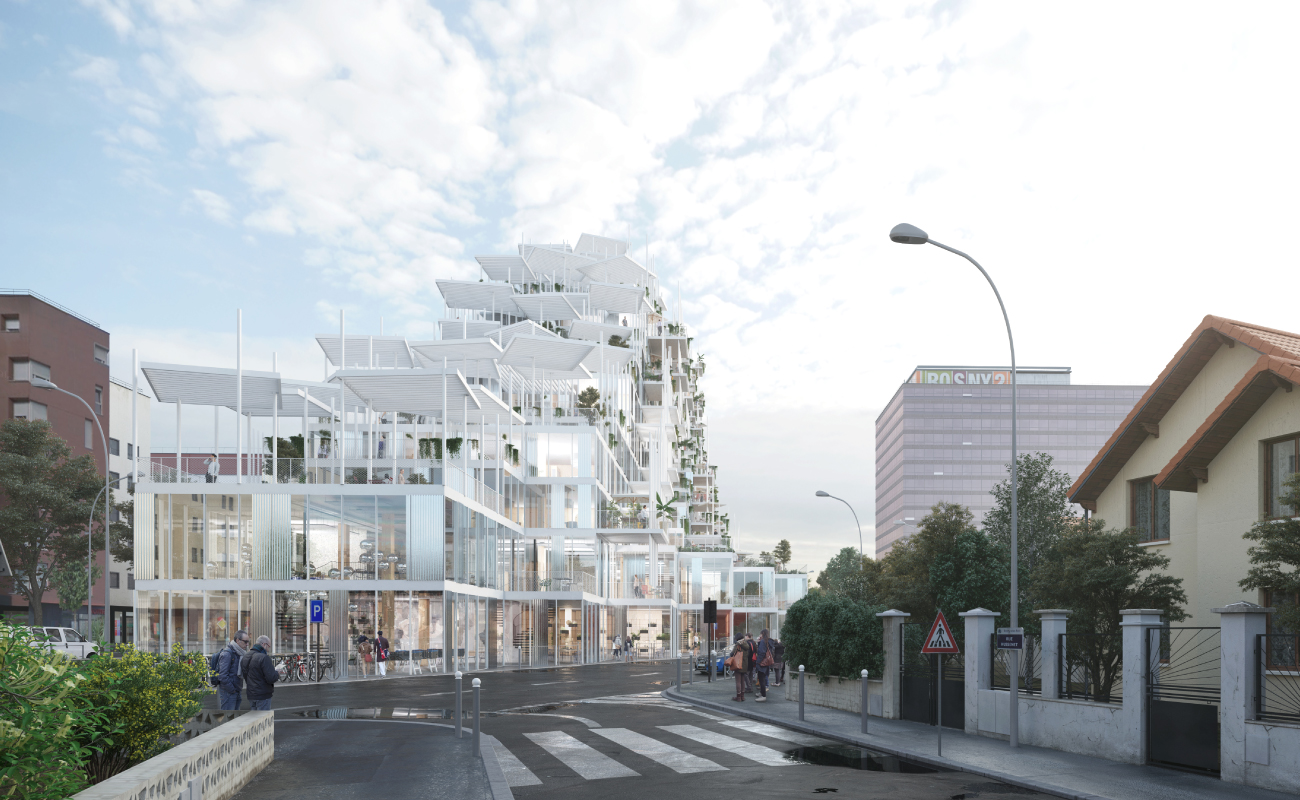 The project, which aims to improve life for its residents through evening out the disparity between Paris' zones, will feature 17,000 square metres of housing including 5000 square metres of social housing.
The architects plan to have 6000 square metres of open community space on the ground level and roof top, including a food-court, childcare facilities and a roof top bar.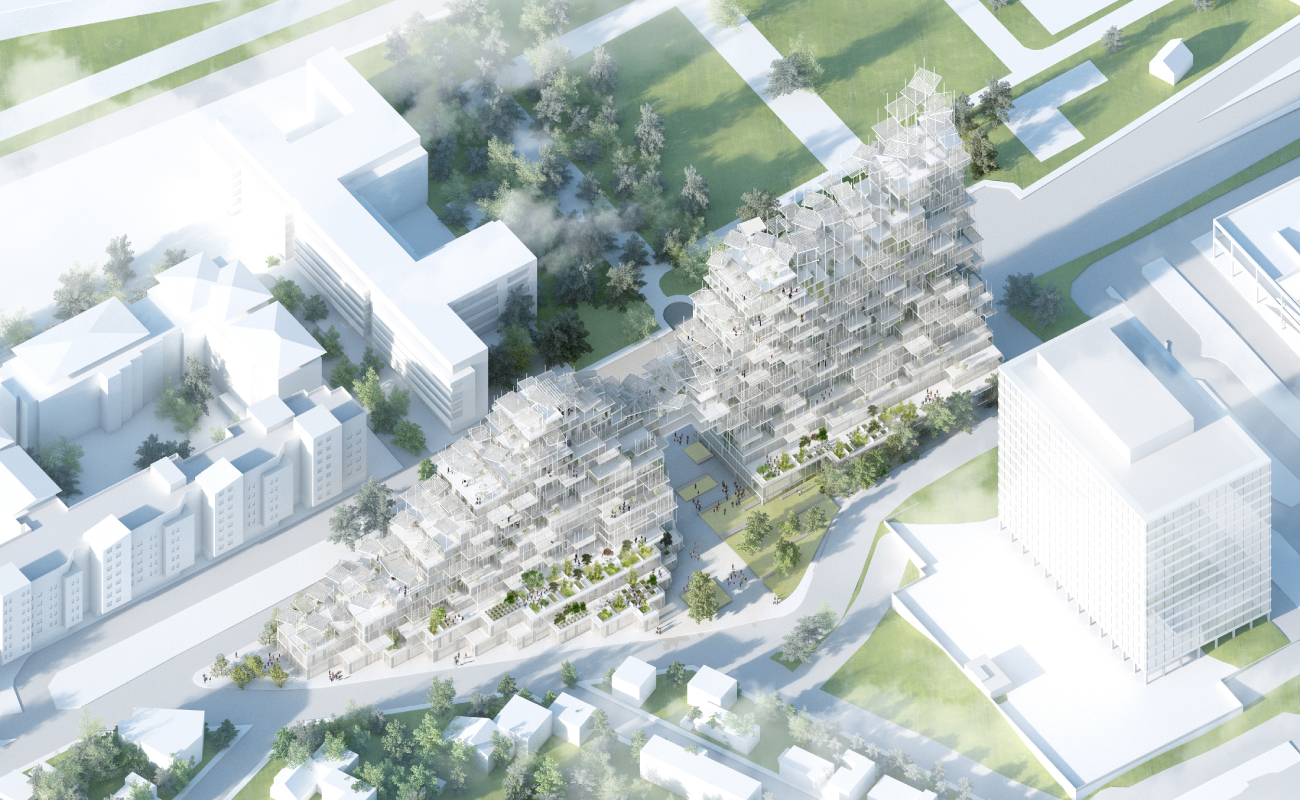 A sports hub will extend the entire height of one section of the complex and feature climbing walls, soccer pitches and a gym.
With the focus on building a sustainable city, the structure will comprise a 120-metre timber frame that reaches up to the 17th floor, accompanied by white columns, irregular shaped balconies and a glazed façade.
Related reading: UNStudio Wins France's Largest Private Architecture Competition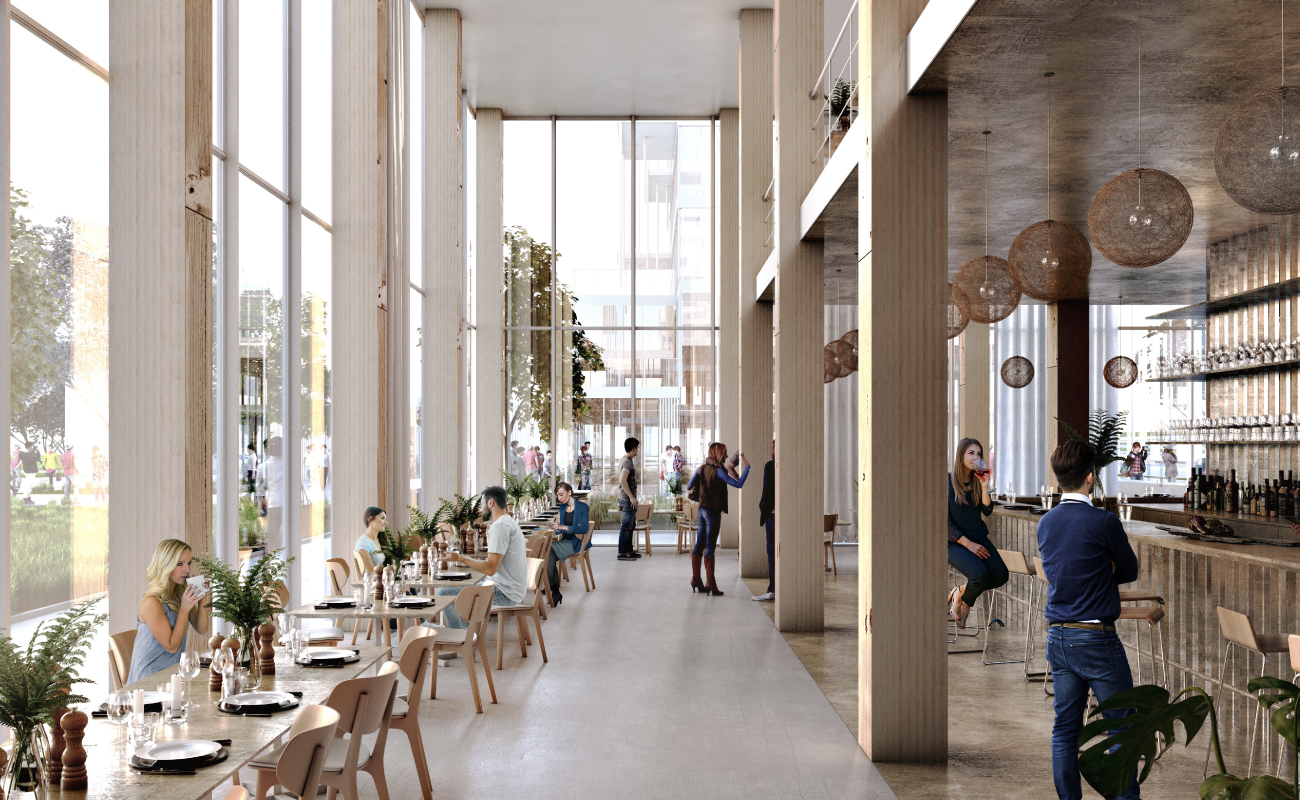 Standing 50 metres at its tallest point and ranging 120 metres in length, render images of the design reveal two "Fujimoto-style" buildings connected by a bridge.
The project will be carried out by urban developers from La Compagnie de Phalsbourg and REI habitat. The former, whose previous developments include Waves Actisud (shopping centre) described in 2013 by L'Express in the 40 projects that will change France, and T5B – AURORA, the group's first overseas eco-luxury hotel with architecture combining wood, bronze and vegetable metal designed by Kengo Kuma and Nicola and Adelaide Marchi.
Article originally posted at: https://www.theurbandeveloper.com/articles/new-timber-vertical-village-planned-for-paris