Luxe Eco-Tourism Resort Planned for South Stradbroke Island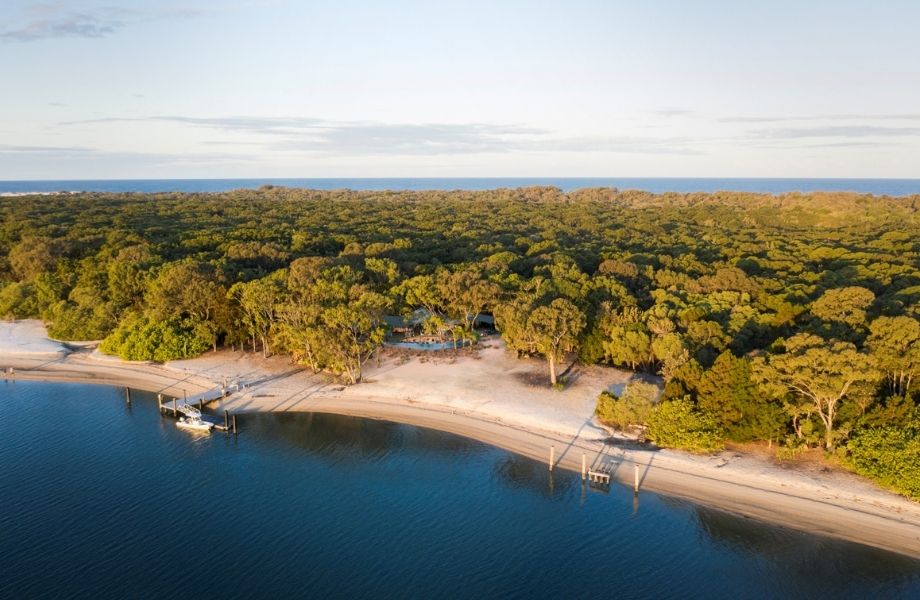 Plans for a six-star eco-tourism resort on the Gold Coast's South Stradbroke Island have been lodged for the abandoned former McLaren's Landing.
The development, dubbed a "high-end sustainable eco-tourism project", would cover the former McLaren's Landing site and Island Hideaway premises.
The project would take in approximately 1.7ha of flat beachfront land in two parcels.
Pandana Capital Pty Ltd took over the former, and somewhat notorious, sites in May last year.
Once a popular haunt for schoolies and corporate gatherings, the sites came to market through receivers. The sites had been abandoned and in a derelict state since 2018.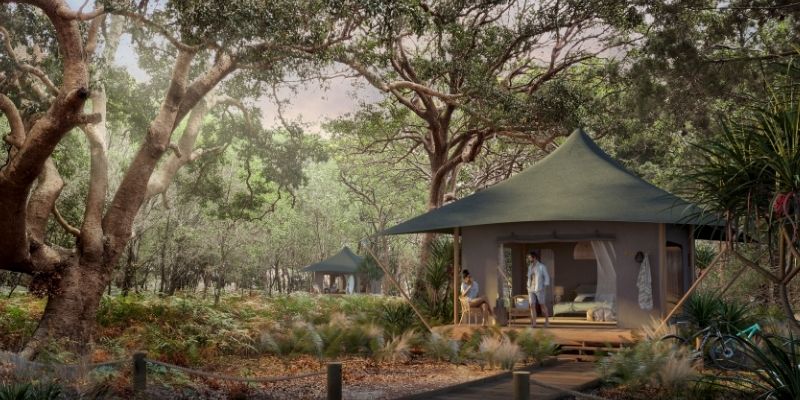 ▲ Plans for the former McLaren's Landing sites on South Stradbroke Island involve an eco-tourism project

Planning documents say existing structures would be demolished to make way for the new "nature-based high-end eco-tourism facility".
"The ultimate intention is to create a world-class nature-based tourism resort with high-quality food and drink services and glamping tent accommodation which blends into the natural setting of the island," planning documents state.
The proposal includes up to 40 glamping tents, communal recreation with food and beverage facilities and a functions facility.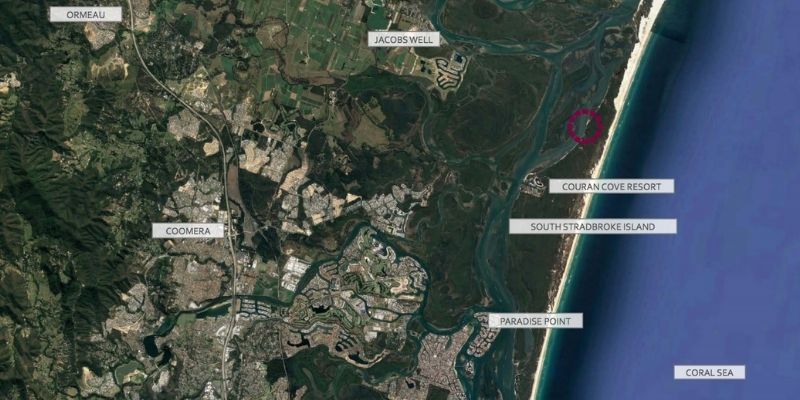 ▲ South Stradbroke, Queensland.

Formed in 2019, Pandana Capital is led by a group of Australian investors from hospitality, tourism, marketing, corporate finance and property development, with directors including Hamish Jordan and Justin Tynan.
The company's investors are linked to areas of hospitality in Melbourne, Sydney, Northern NSW and Bali, and on the Gold Coast.
The sites are subject to existing lease agreements with the Gold Coast City Council via the state government.
The sites are owned by the Queensland state government and leased through a 20- and 30-year rolling term lease.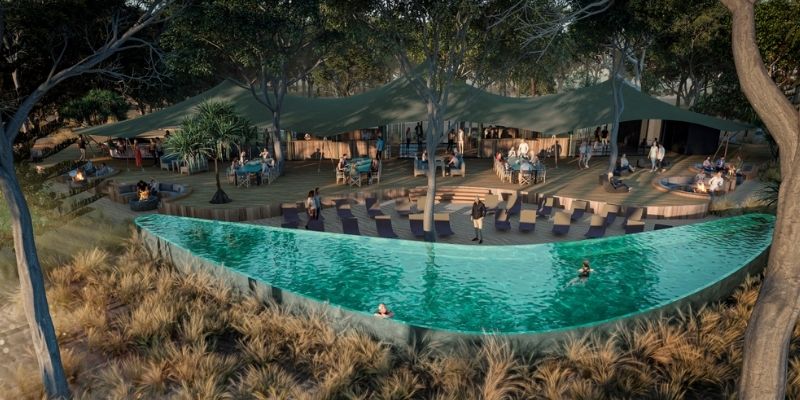 ▲ Planning documents for the eco-tourism projects include a boomerang-shaped pool.

Pandana Capital is seeking development approval that will involve three leasehold lots located at The Esplanade on South Stradbroke Island.
Located about 2km north of Couran Cove Resort, the site is bounded by Tipplers Road to the east and the Gold Coast Broadwater to the west.
South Stradbbroke Island is in the Gold Coast City Council municipality. The island is about 21km long and 2.5km across at its widest point.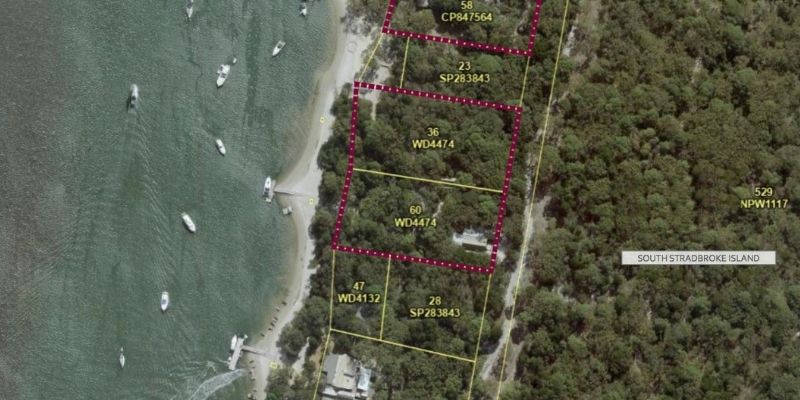 ▲ An aerial view of the South Stradbroke site.
Article originally posted at: https://www.theurbandeveloper.com/articles/gold-coast-eco-tourism-resort-plans-south-stradbroke-island-development