Precinct Plans Round Out Edmondson Park
A developer has submitted $216.8 million concept plans to build eight residential buildings near the under construction Ed.Square Shopping Centre in south-west Sydney.
The development application, lodged by Super Star Holdings Group, plans four distinctive precincts with 676 apartments, 35 ground floor retail spaces, a childcare centre as well as basement car parking at 164-170 Croatia Avenue, Edmondson Park.
If successful, the mixed-use development near Liverpool will be built on 4.292 hectare site close to two major developments by Landcom and Frasers Property.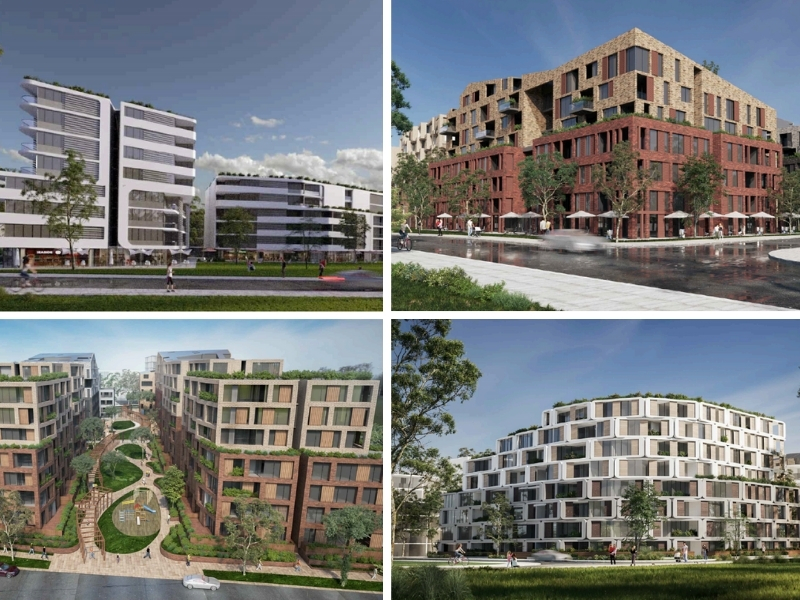 ▲ The concept plans show four distinctive stages of building to complete the development at Edmondson Park. Image: Tony Owen Partners

Frasers Property's under-construction Ed.Square precinct includes residential properties and a major retail centre with the next stage to be launched this year.
Atop the shopping centre will be a landmark 68-metre high residential tower.
Landcom is delivering another portion of development on the northern side of Edmondson Park train station including up to 3,286 dwellings.
The developer is using these applications to increase the height limit of its own development from 24 metres to 30.8 metres to allow for buildings up to eight storeys high.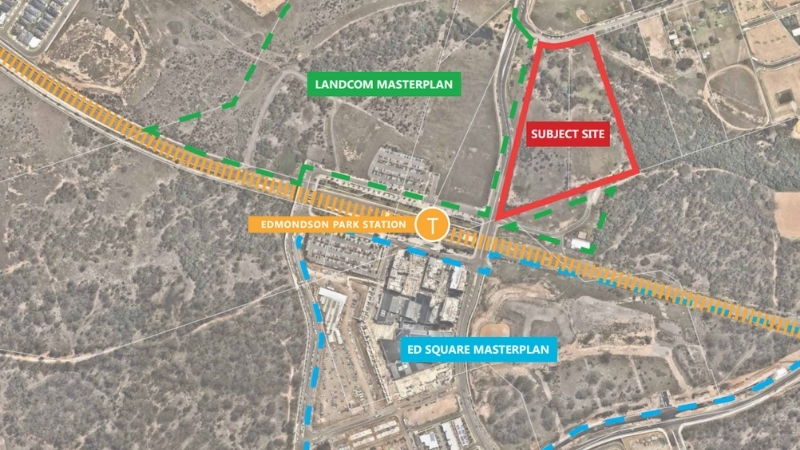 ▲ The development is situated in an emerging residential zone around Edmondson Park train station.

There will also be a street network to connect the developments as well as a share-way road measuring 16.2 metres with "generous provision for street tree planting and pedestrian movements".
The development, designed by Tony Owen Partners, will be built in four stages starting with the site closest to the train station with 109 dwellings.
Each of the four stages will have a different building façade to represent a new precinct from white masonry and metal louvers to two-tone brick buildings with pitched roofs.
The next stages are warm brick buildings with a zig zag façade and finally curvaceous buildings with precast concrete and metal panels.
Article originally posted at: https://www.theurbandeveloper.com/articles/four-precinct-plans-round-out-edmondson-park