Federal Budget 2021: Property Hits and Misses
---
The federal government has rolled out its latest budget, a single-year plan centring on aged care, childcare, infrastructure, investment tax breaks and more help for home buyers as it tapers off the record spending from last year's budget.
The budget will use superannuation incentives to help younger Australians enter the property market and older Australians vacate the family home.
An extra 10,000 places will be made available under the New Home Guarantee, allowing first homebuyers to buy a place with a 5 per cent deposit.
People saving for their first home deposit will be able to put away up to $20,000 extra in voluntary contributions as part of the First Home Super Save Scheme.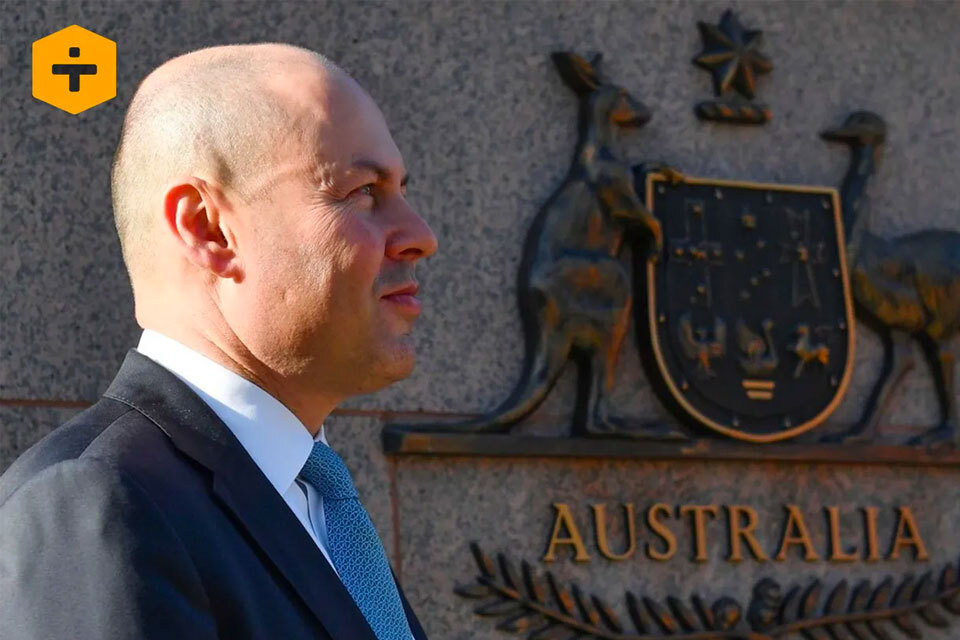 The government has also increased the contribution cap from $30,000 to $50,000 with the money copping the same tax rate as super deposits.
The Family Home Guarantee will also assist 10,000 eligible single parents with dependent children, the vast majority of whom are women, to enter the housing market with a 2 per cent deposit.
While there have been some significant aids to the property industry and construction sector, experts have also noted some missed opportunities.
We've asked property and development industry experts to weigh in on the latest budget, here's what they had to say.
The extension of the homebuilder program to 18 months and subsidies for first home buyers will tip more money into Australia's already red hot property market.
The budget also used superannuation incentives to try to help younger Australians enter the property market and encourage older people to vacate their family homes.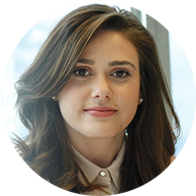 Eliza Owen
Head of Research
Corelogic
"While there is evidence to suggest first home buyers prefer established housing, incentives designed specifically for the purchase of new property have been successful in funnelling new demand into new builds.
"The benefits of such a policy are advocated to be two-fold, creating seemingly easier access to home ownership, as well as generating economic activity in the construction sector."


Simon Basheer
National President
UDIA
"Housing and construction contribute 750,000 direct and indirect jobs to the nation, so it is well placed to keep filling the gap caused by border restrictions and a temporary slowdown in population growth.
"A win-win is on offer when you boost housing construction – helping more people into home ownership at the same time as it promotes jobs.
"The allocation of an additional 10,000 places exclusively geared towards new housing construction recognises that saving for a deposit is one of the biggest barriers to home ownership."


Iwan Sunito
Chief Executive Officer
Crown Group
"The changes to the first home buyer scheme, [the new first home super saver scheme], will have a positive impact on first home buyers' ability to get into property ownership.
"I see this as assisting with the growth of the apartment market and will spark a return of first home buyers to "off-the-plan" apartment purchases.
"This will in turn provide a boost to the development and construction industry, particularly in Sydney and Melbourne where first home buyers have struggled to gain a foothold in property ownership."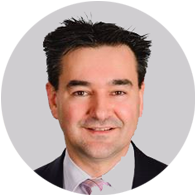 Angie Zigomanis
Research Director
Charter Keck Cramer
"With the housing market performing well, there hasn't been a need to offer significant support.
"The downsizer superannuation contribution may allow more retirees trade out of their current property and free up housing stock for the next round of buyers, thereby easing current supply pressures.
"However, most of these measures are expected to have only limited impact on the market in themselves.
"The broader economic stimulus effect of the Budget is anticipated to provide more support to the housing market via jobs growth and continued solid demand."


Ken Morrison
Chief Executive
Property Council of Australia
"Industry confidence will be boosted by the budget's tax cuts, new infrastructure investment, home ownership support and extended investment incentives.
"From a diverse range of Australia's largest industries, the verdict on the budget was clear: our restricted borders are going to cost us in the long run.
"Australia needs extra capacity to boost these numbers in a Covid-safe way in order to drive our long-term growth."


Tom Forrest
Chief Executive Officer
Urban Taskforce
"The Commonwealth has led the way with support for new home buyers through its First Home-owners Deposit Scheme which effectively under-writes housing loans for first home buyers with only a 5 per cent deposit.
"However, this, along with record low interest rates and the relaxation of APRA controls has seen a spike in housing demand.
"The budget expands this scheme and creates a new category of beneficiaries with the new Family Home Guarantee which will provide single custodial parents with a step up towards home ownership.
"There's also more flexibility for older Australians who sell their house (generally to down-size after children have moved out) allowing them to deposit up to $300,000 per person into Superannuation.


Matt Malseed
Managing Director
Hamton
"The budget announcement regarding downsizing retirees seems positive.
"A significant portion of our downsizing buyers are below age 65 and allowing those from age 60 an up use some of the proceeds from the sale of their family home to increase their superannuation should appeal to those considering moving into an apartment, especially for whom the current family home is their major asset."
"For large apartment developments in or near the CBD, it is difficult to see how sufficient presales will be achieved without migration underpinning the investment story for buyers.
"For smaller buildings targeted at owner-occupiers, we expect a flight to quality and the aging population should continue to support development of high-quality projects, especially downsizers."


Brandon Yeoh
Director
Sterling Global
"Sterling Global applauds the government superannuation contribution incentive, which we believe will significantly stimulate the downsizer market sector.
"The inevitable redevelopment of some of these family homes will result in more housing diversity and provide increased options for younger families to remain in established suburbs.
"Downsizers will therefore be looking for new homes to move into. This is a great opportunity for the market."


Phil Rowland
Chief Executive Officer
CBRE Australia
"At a high level, the budget papers reinforced the expectations of interest rates remaining lower for longer, highlighting that the RBA does not expect to increase the cash rate until at least 2024.
"This helps to maintain capital values over the medium term. Actual measures in the budget that might affect property investment markets revolve around making it easier for foreign investors."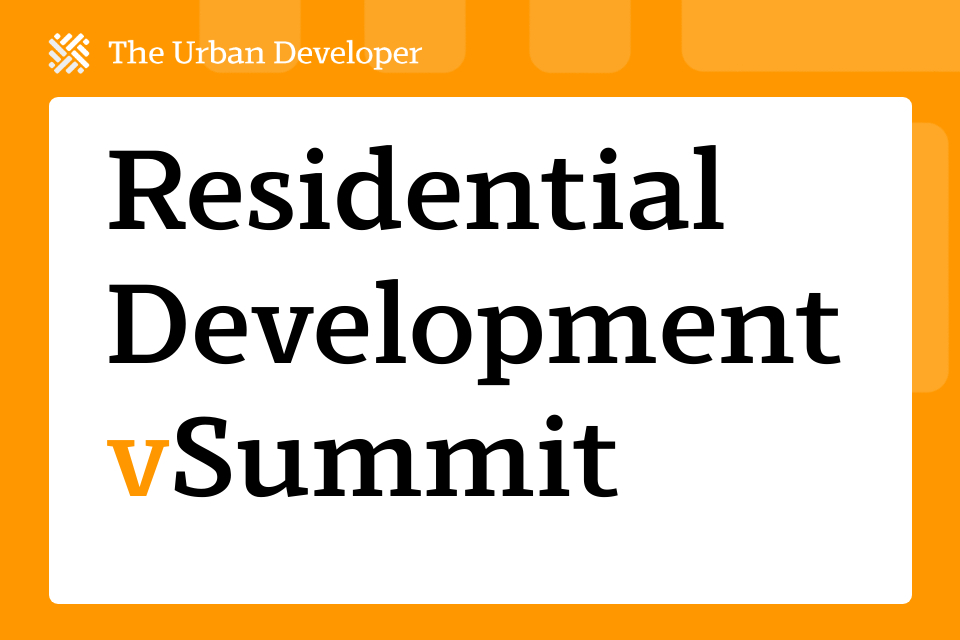 Most of the big-ticket projects were foreshadowed by the government before the budget, including $2 billion for the Melbourne intermodal terminal, $2.6 billion for the Darlington to Anzac Highway in South Australia, and $2 billion for the Great Western Highway upgrade from Katoomba to Lithgow in NSW.


Jon Davies
Chief Executive Officer
Australian Constructors Association
"The government's commitment to infrastructure brings with it an opportunity for major productivity improvements that all Australians will benefit from.
"These improvements have the potential for Australia to construct an extra $15 billion of infrastructure every year for the same level of expenditure and employ an extra 15,000 people.
"With a big job ahead of us, workforce capability and capacity will be vital to deliver the project pipeline."


Ainsley Simpson
Chief Executive Officer
ISCA
"This is a once-in-a-generation opportunity to achieve a transformative impact. By leveraging planning, policy and procurement, the federal government can send strong clear market signals about our national priorities.
"Assessing infrastructure assets against social, cultural, environmental and economic performance metrics drives continuous improvement, capacity building and innovation. It can support productivity and livability in both urban and regional areas.
"Aligning this infrastructure investment with global best practice can deliver up to $2.40 in benefit for every dollar spent."


Stephen Halmarick
Chief Economist
CBA
"This budget aims to put more people into jobs and push the unemployment rate below 5 per cent by addressing structural issues such as aged care, child care, home ownership, skills shortages, infrastructure and female labour force participation."
"It also details the government's strategic shift from broad-based assistance to targeted programs across a number of sectors that aim to reduce unemployment, support the ongoing economic recovery and ensure the benefits of the recovery are wide-spread."


Innes Willox
Chief Executive Officer
Ai Group
"While the economy has recovered more rapidly than expected, unemployment and underemployment remain too high and with inflation relatively low, we welcome the further fiscal stimulus including through extra income tax relief, the additional infrastructure spending and the extension of a number of stimulus measures.
"These measures will over time help people move into higher paying jobs, assist in addressing rapidly growing skill shortages; and, over coming years, will be critical to lifting our lagging productivity growth."


Vivek Subramanian
Managing Director
Sandhurst Retail & Logistics
"The government's increased focus on roads and infrastructure will have a two-pronged benefit, supporting commuters with eased congestion and bolstering the rapidly growing industrial sector, which is now more reliant than ever on interstate freight and transit.
"The support being given to the regions is encouraging, as more of the population continues to spread from capital cities.
"Initiatives like the Building Better Regions Fund will provide booming regional hubs the support they need to grow alongside the population, which will then boost local economies, provide a shot-in-the-arm for local retailers, and support industries by ensuring sustained access to an active employment pool."
The government has announced a $17.7 billion package aimed at clearing the home care waiting list within two years, mandating minimum care time in residential aged care homes and boosting the workforce.


Joanne Henderson
Research Director
Colliers International
"The federal budget saw record allocations across the entire healthcare spectrum starting with childcare and rolling all the way through hospitals.
"Whilst the other health sub sectors will be buoyed by the allocations, further driving investment activity and compressing yields, the allocation for aged care will see activity stabilise and accelerate slightly as potential arbitrage opportunities become more apparent."


Kaizaad Mehta
National Director Healthcare
CBA
"Overall we welcome the focus on healthcare in this year's budget. The funding announced in response to the Royal Commission into Aged Care and Safety, with an extra $17.7 billion for aged care over five years will include much needed relief in the form of a $10 increase to the daily basic fee.
"We look forward to providing a financial lens to support the development of a number of initiatives identified.
"Other notable aspects include more health services being included on the Medicare Benefits Schedule and more medications being included on the Pharmaceutical Benefits Scheme.
"Finally, a really positive step forward is addressing the growing challenges of mental health with $2.3 billion for the provision of mental health prevention and treatment services over the forward estimates."


Grant Wardell-Johnson
Lead Tax Partner
KPMG
"The aged care investment should generally favour women, as does the increase to the Child Care Subsidy for many families who are currently experiencing childcare costs as a barrier to taking on additional work.
"Further, the proposals to enhance our aged care infrastructure and to make childcare more affordable should support employment growth across many sectors."


Antonia Mercorella
Chief Executive Officer
REIQ
"More often than not retirees are reluctant to sell the family home due to the distorting effects of stamp duty alongside other costs associated with buying and selling.
"As a result, policy makers at all levels must work cohesively to seek practical solutions and ensure that regulations are well-designed, well-targeted and fit-for-purpose.
"By doing so, this would make downsizing a much easier financial decision for older [citizens], significantly increasing stock listings and generating much-needed economic activity in the immediacy."


Martin Petch
Vice President
Moody's Investors Service
"The outlook for Australia's fiscal metrics reflected in the Commonwealth budget remains consistent with our expectations of moderate fiscal consolidation in the wake of the strong economic recovery and continued falls in the unemployment rate.
"Looking ahead, balancing fiscal support for growth to drive unemployment lower and addressing the need for fiscal consolidation, in a context of higher spending on areas including aged care, will be important in maintaining the current Aaa credit rating."


Ian Yates
Chief Executive
COTA Australia
"The package as a serious and meaningful response to the Royal Commission and in particular noted the significant investment in accelerating an improved home care system.
"Included in the announcement are various mechanisms that will improve the transparency and oversight of aged care as well as increase funding to ensure safe and quality aged care services."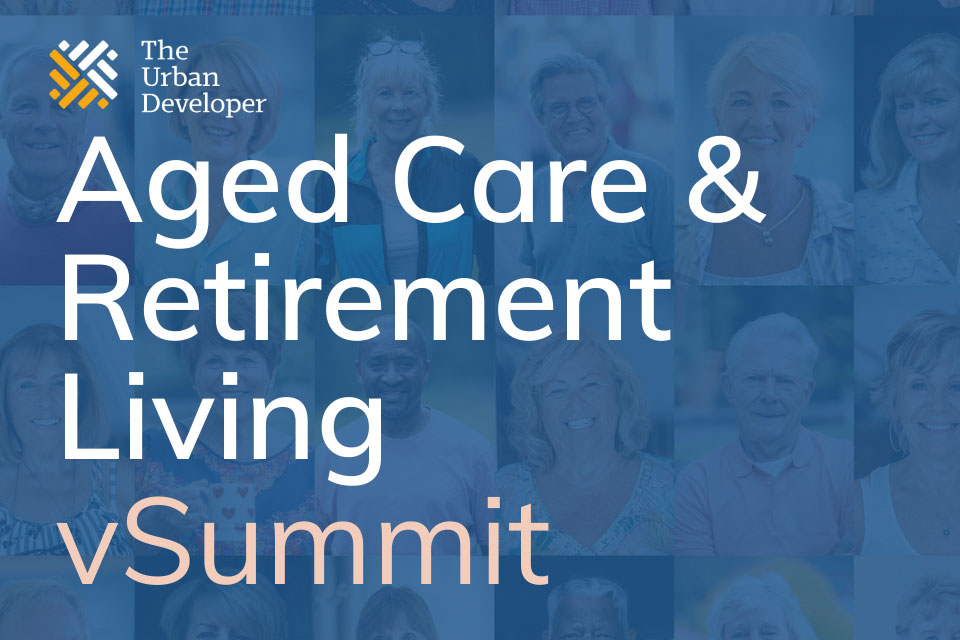 Social and Affordable Housing ✘
The budget maintains the National Housing and Homelessness Agreement ($1.6 billion) with states and territories, funds ongoing housing subsidies such as Commonwealth Rent Assistance ($5.3 billion) and preserves the status quo of tax incentives for housing investors and homeowners.


Michael Fotheringham
Executive Director
AHURI
"Housing is not a major focus of this budget.
"Incremental measures address declining home ownership—the government's key approaches are to act as guarantor on loan deposits, through targeted schemes, and programs linked to superannuation.
"There are no new investments in social and affordable housing, rental markets or homelessness."


Kris Daff
Managing Director
Assemble Communities
"The reality is that the housing market, like all markets, is a pretty simple beast and the federal government focusing on the demand side drivers, and allowing demand to spike further in an already heated market, is a major concern.
"The commonwealth should focus on building capacity in the housing market via the introduction and support of new housing models that increase supply and take the pressure off prices.
"Initiatives such as the First Home Super Saver Scheme or Family Home Guarantee, may enable more first home buyers to compete for housing but will do little to improve the supply of affordable housing."


Julia Cambage
Chief Executive Officer
Australian Institute of Architects
"Australia faces a critical workforce shortage as Covid-19 will continue to put a handbrake on large temporary visa and migration inflows.
"People facing housing instability and homelessness will struggle to gain employment and will likely be under-employed.
"A stably housed, healthy and educated population is foundational to creating a productive workforce in the economy of any developed nation.
"New measures such as the Family Guarantee and extension of the First Home Loan Deposit Scheme will benefit the few, not the many and fail to address needs across the full continuum of the housing spectrum."


James Toomey
Chief Executive Officer
Mission Australia
"The grim shortage of social housing and affordable rentals, high levels of housing stress, punitive rate of JobSeeker and other income support payments and a job market topped up with insecure, short term jobs is triggering a spike in financial distress, housing insecurity and homelessness.
"Our government continues to overlook the needs of at least 116,000 people who are homeless and the thousands more who are on the brink of homelessness while living in severe rental stress amid ongoing pandemic challenges.
"With this absence of leadership on social and affordable housing, our federal government has sealed the fate of thousands of people on the lowest incomes who will be pushed into homelessness and insecure living conditions."
Climate Change and Renewable Energy ✘
The government has set aside $1.2 billion over five years to improve Australia's capability to prepare for, respond to and recover from natural disasters, including the establishment of a National Recovery and Resilience Agency at a cost of $61.1 million.


Thomas Bell
Sales Director
Energus
"Regardless of the lack of support for renewables in the federal budget which we see as a missed opportunity, the property sector is rapidly embracing solar which is the world's cheapest form of energy.
"It represents a quick win for them in terms of an attractive short payback period, savings to the bottom line and their corporate social responsibility policy. Property owners are well aware of the value of investing in solar."


Kar Mei Tang
Economist
NSW Circular
"Compared to our global counterparts like the UK and Canada, the allocated spend on climate change action is small.
"The government remains clearly committed to a gas-fired recovery although the largest share of the $1.8 billion allocated to the energy sector has been directed towards emissions reduction."


Adrian Kelly
President
REIA
"REIA has strongly advocated for more climate mitigation measures to better protect Australians' homes.
"As we know that severe weather events like cyclones, floods and fires will continue so the $10 billion-dollar underwriting guarantee on the reinsurance pool will reduce insurance premiums by around $1.5 billio for 500,000 policy holders thereby making their properties more saleable."
Article originally posted at: https://www.theurbandeveloper.com/articles/federal-budget-2021-property-industry