Construction
Fri 08 Nov 19
World's Skinniest Skyscraper Tops Out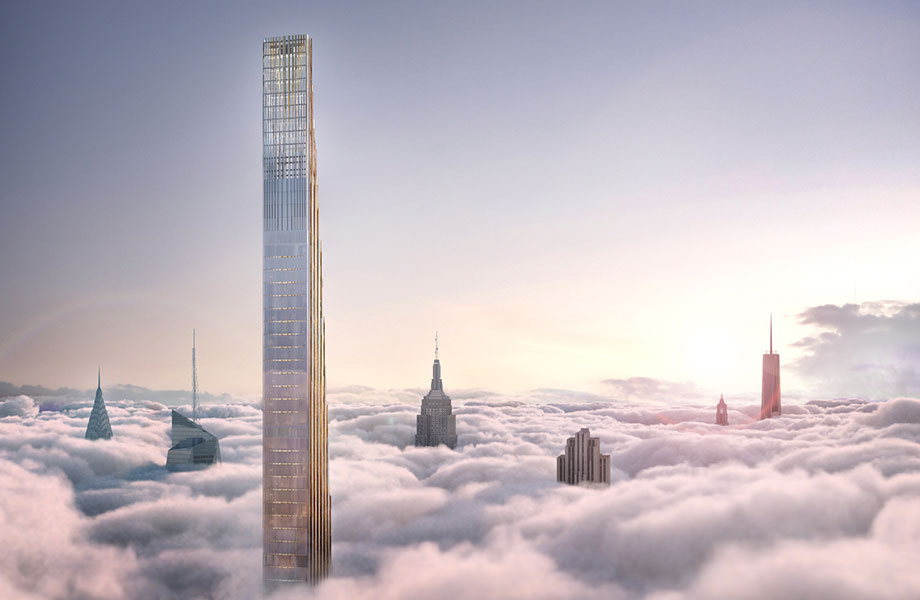 A 91-storey tower known as the world's "most slender skyscraper", and the second tallest residential building in the western hemisphere has topped out.
Developers JDS Development Group, Property Markets Group, and Spruce Capital Partners are behind the super slender tower which stands 435 metres high, and is 24 times taller than it is wide.
The slender skyscraper, known as the Steinway Tower, is located between 6th and 7th avenues, at "111 West 57th Street" in New York City.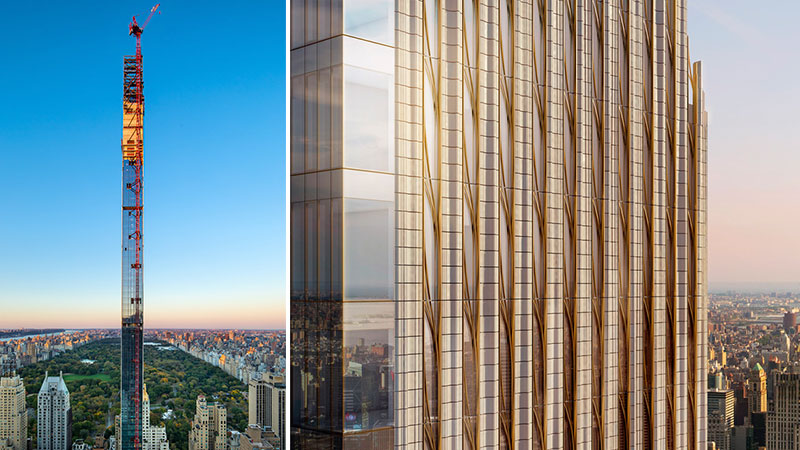 ▲ Steinway Tower: Its height-to-width ratio 24:1 makes it the skinniest tower in the world.

"Manhattan's classic skyscrapers are a powerful combination of optimistic expression and technical invention," Shop Architects said on the skyscraper's design.
"[We] used an innovative approach to using an authentic material from the golden age of the Manhattan skyscraper, terra-cotta… Terra-cotta is one of the most beautiful and adaptable materials available to architects today."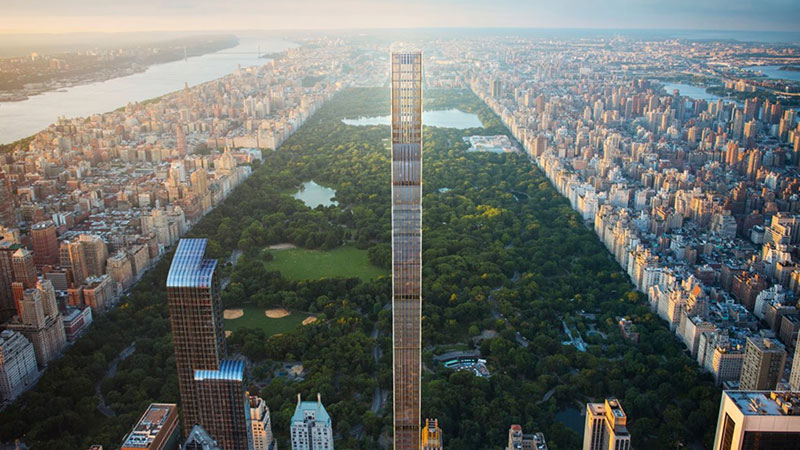 ▲ The Steinway Tower comprises 82-levels.

Situated on the southern end of Central Park, the Shop-designed skyscraper is located in an area better known as "billionaires' row", home to some of the Big Apple's priciest real estate driven by its super wealthy investors.
In September, Extell Development Company topped out on the world's tallest apartment tower, a US$3 billion development, also located on billionaire's row opposite Central Park.
The 131-storey Adrian Smith + Gordon Gill designed skyscraper, located on 217 West 57th Street, stands 472 metres high.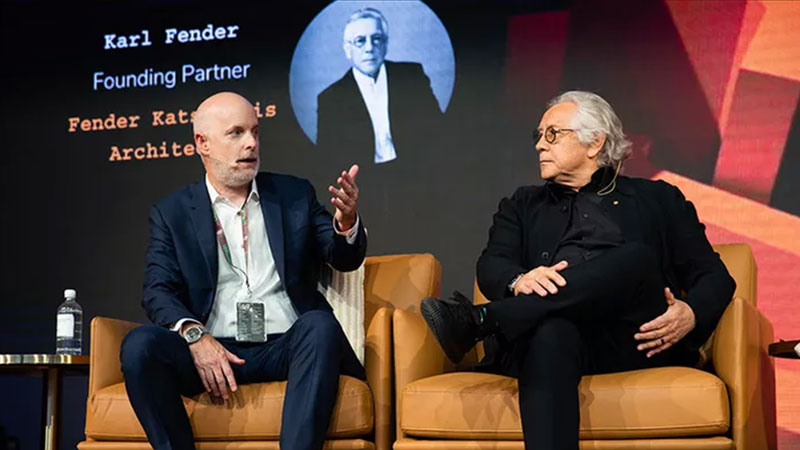 ▲ Shop Architect co-founder Bill Sharples in conversation with Karl Fender at this year's Urbanity.

While speaking at Urbanity this year, SHoP Architects co-founder Bill Sharples discussed the rising costs of real estate and mounting cost of construction as serious challenges facing the industry.
"Density is the most sustainable thing we can do," Sharples said at Urbanity.
"[But...] we have to figure out how to re-engage a much more sustainable way of building that allows more people the opportunity to live in our cities.
"Because at the end of the day, if we don't have this, the only people who are going to be able to afford living in the city are the people who have money. And that's a killer."
Article originally posted at: https://www.theurbandeveloper.com/articles/worlds-skinniest-skyscraper-tops-out