Virtual Tours Brought Tenants Ready to Sign: Aria Living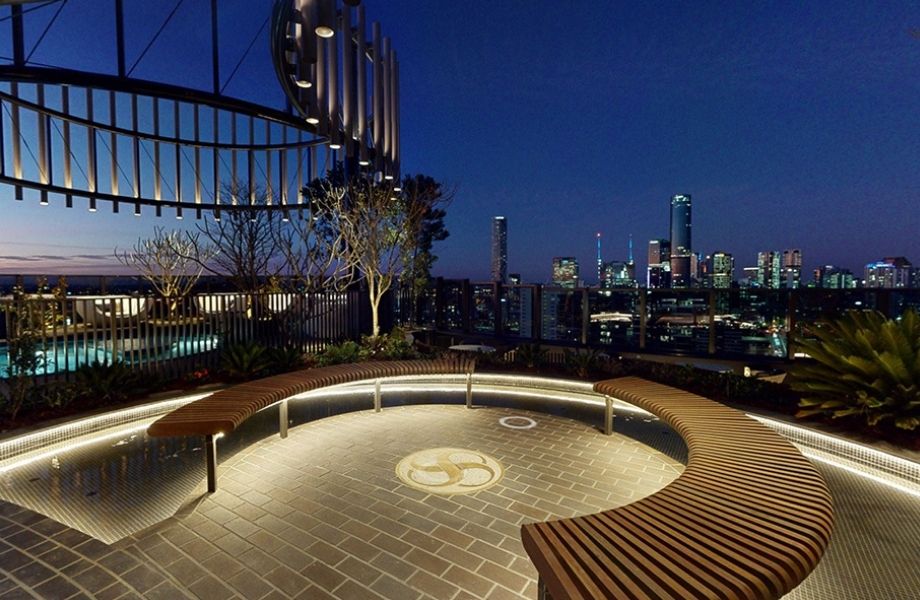 One of Australia's largest virtual tours providers, Little Hinges, worked with Aria Living to showcase their latest residential complex, lauded as a standout in the Brisbane rental market.
Featuring a day spa, fitness centre with yoga studio and magnesium plunge pools, sky lounge, rooftop pool, private dining room and media room with a baby grand piano, The Standard's world-class spaces needed to be properly displayed to potential tenants.
Little Hinges developed an extensive virtual tour to highlight an entire apartment floor in The Standard apartment complex along with the world-class facilities to allow potential tenants to inspect every aspect of the building.
The team at Aria Living needed to be able to access real-time data that tracked how buyers were engaging with the property via an industry-first insights portal, making Little Hinges the obvious choice to provide virtual tours for the development.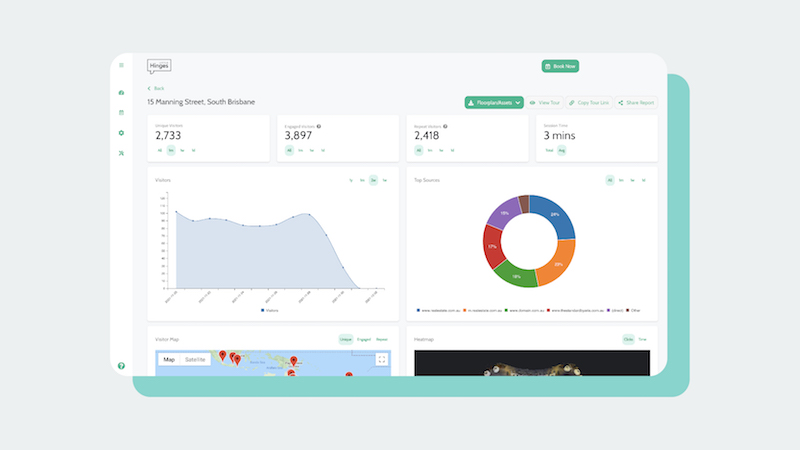 ▲ Make informed campaign decisions like when to gather offers or applications based on real-time visitor interest in the property.

Aria Living also wanted to work with a national specialist in real estate, with a local team who understood the constraints of scanning outdoor common areas that were dependent on weather.
Aria Living general manager Zeyad Imam, said that while videos and photos are great, they only allow you to see what the videographer or photographer decides is worth capturing.
"With a virtual tour, someone can spend as long as they like doing a deep dive into the property and taking a close look at all of the amenities that set our properties apart," Imam said.
"We were surprised to see so many people spending more than five minutes on average walking through the property, and coming back multiple times to refresh their memories throughout the application process.

"We wouldn't have had access to this real-time data had we not chosen to work with Little Hinges.
"The virtual tour brought a level of interactivity that helped make the rental campaign a success."
Aria Living also found that the addition of a virtual tour saved time and resources when it came to signing leases with tenants.
"We found that when someone turned up for a physical inspection, they were already 90 per cent over the line because they'd been able to make sure the property was right for them before coming to an open home," Imam said.
"We saved considerable time dealing with parties who only needed to go through a few finer details before signing their lease."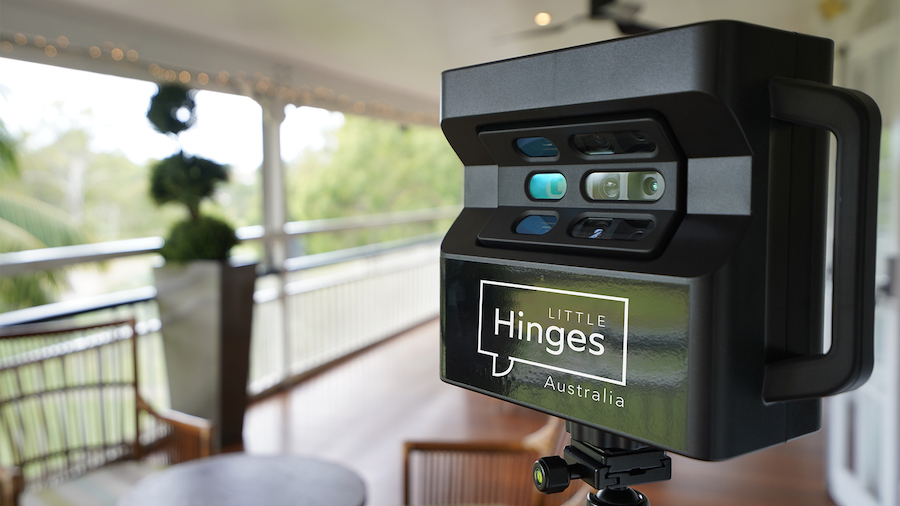 ▲ Little Hinges' virtual tours are delivering a new level of VR to the property industry.

According to the Aria Living team, virtual tours are also a future-proofing tool for when they start to see churn of residents and tenants.
Conducting virtual tours of The Standard before any tenants moved in meant Aria Living were able to control the outcome of the scans and maintain the tours as assets for future marketing activities.
"We'll definitely be adding Little Hinges virtual tours to our marketing suite for future campaigns," Imam said.
Learn more about how Little Hinges virtual tours are changing the game for the property market here or book a tour today.
The Urban Developer is proud to partner with Little Hinges to deliver this article to you. In doing so, we can continue to publish our daily news, information, insights and opinion to you, our valued readers.
Article originally posted at: https://www.theurbandeveloper.com/articles/virtual-tours-tenants-ready-to-sign-aria-living-little-hinges