The Urban Developer Awards
Thu 24 Oct 19
The Urban Developer Awards 2019: Winners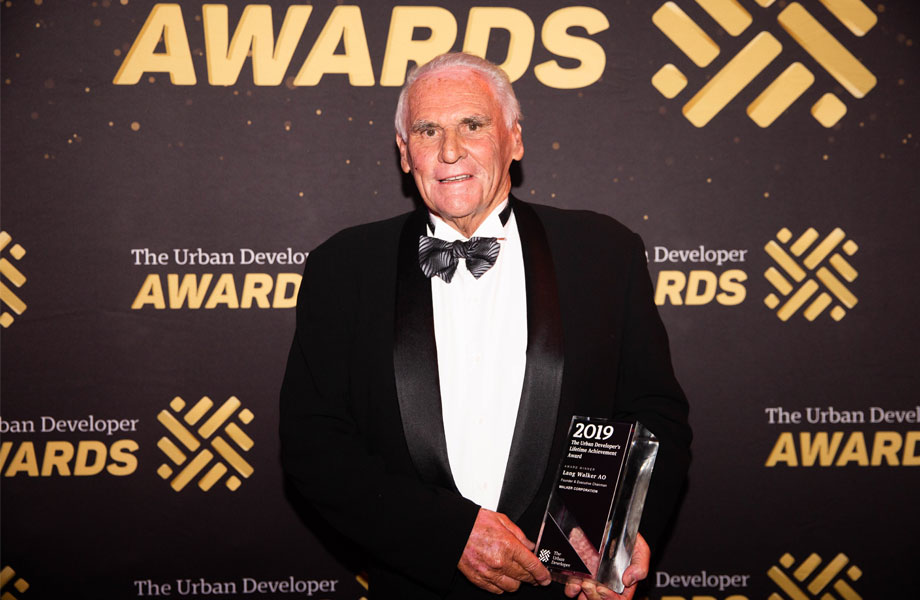 The winners of the 2019 The Urban Developer awards were announced at a gala dinner at the Howard Smith Wharves in Brisbane on Wednesday night.
Hosted by award-winning comedian Matt Okine, 500 of the industry's movers and shakers joined The Urban Developer to celebrate more than 100 finalists across 24 categories from across Australia and New Zealand.
The Urban Developer is delighted to reveal the winners of the 2019 TUD Awards.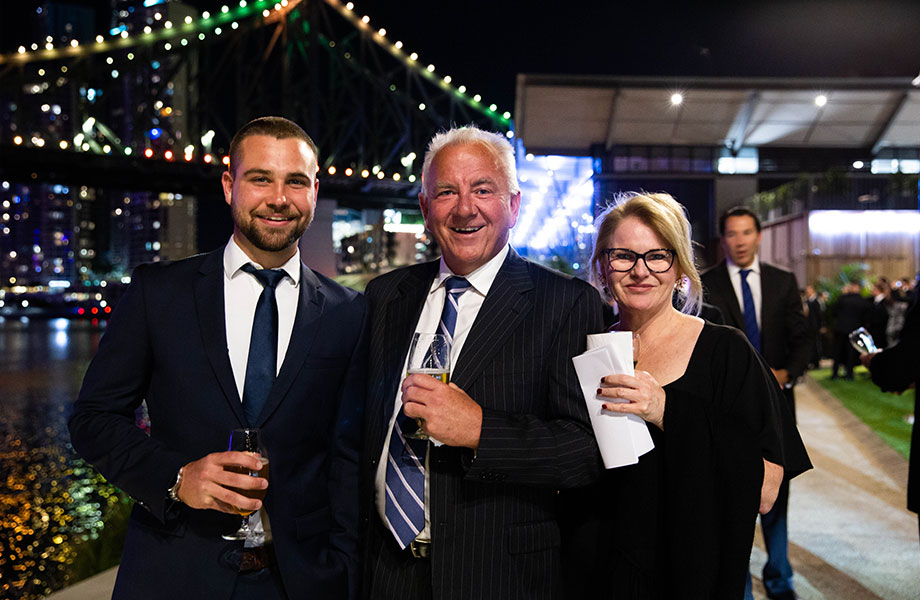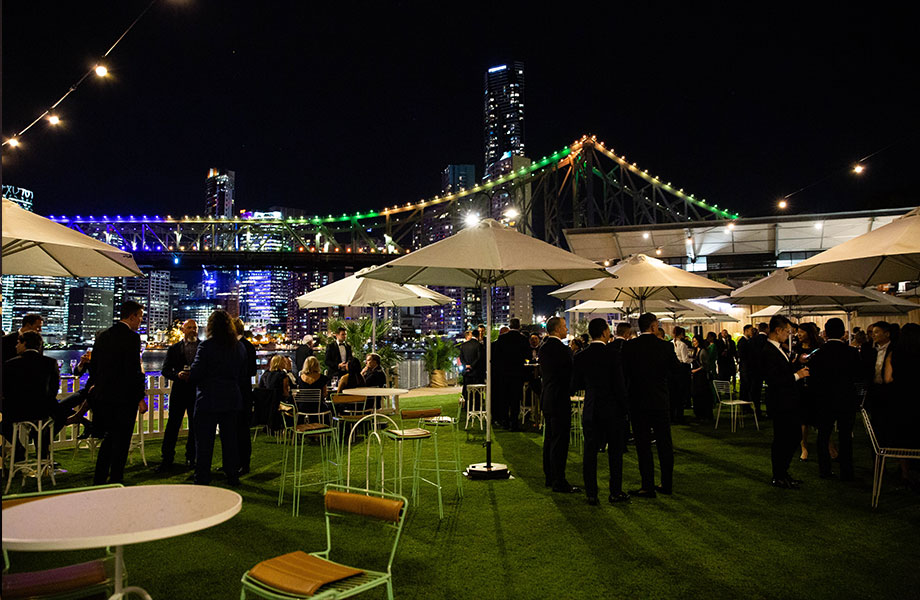 Excellence in Community Engagement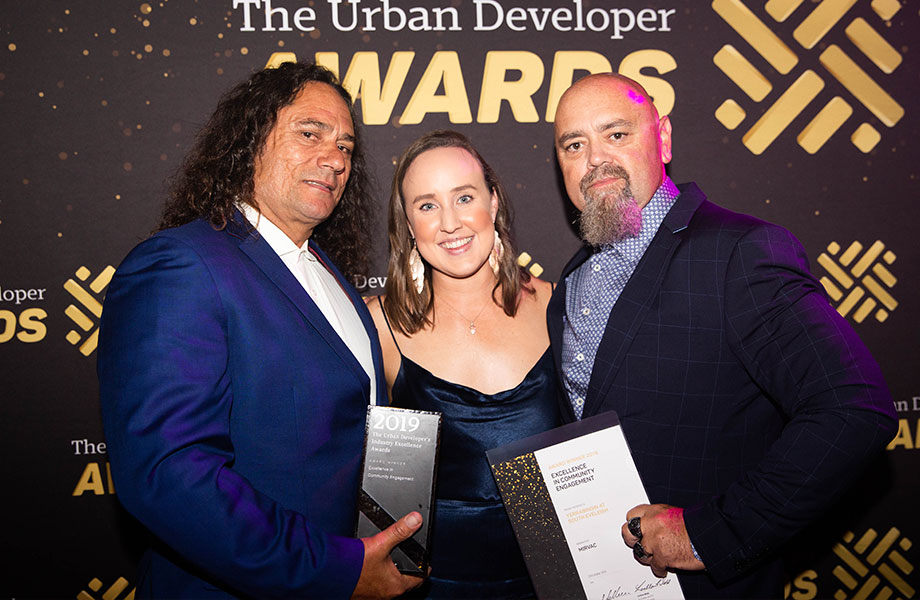 The Langston Weekender, Epping | Cbus Property
Oxley Creek Transformation Project | Creek Transformation Pty Ltd
Take 3 for the Sea and AVID Property Group | AVID Property Group
Transport for NSW | Balarinji
Charli | Charter Hall
Yerrabingin at South Eveleigh | Mirvac *WINNER*
Excellence in Social Responsibility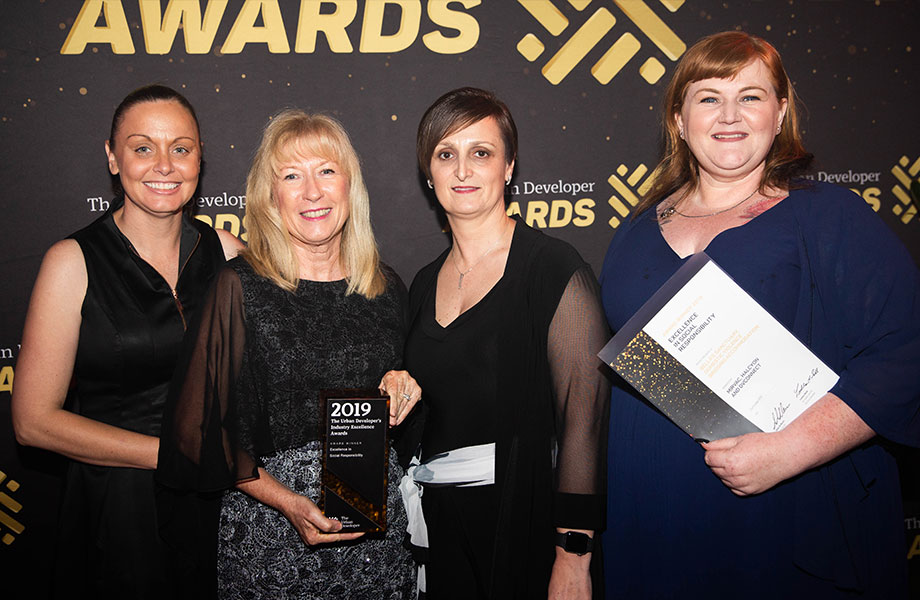 Exemplar Health at Bendigo Bank House | Exemplar Health (NBH) Partnership
Funding Affordable Housing | Development Finance Partners
Villawood Properties | Villawood Properties
Evermore | Yolk Property Group
Bella's Sanctuary, Domestic Violence Bridging Accommodation | Mirvac / Halcyon / DVConnect *WINNER*
Excellence in Sustainability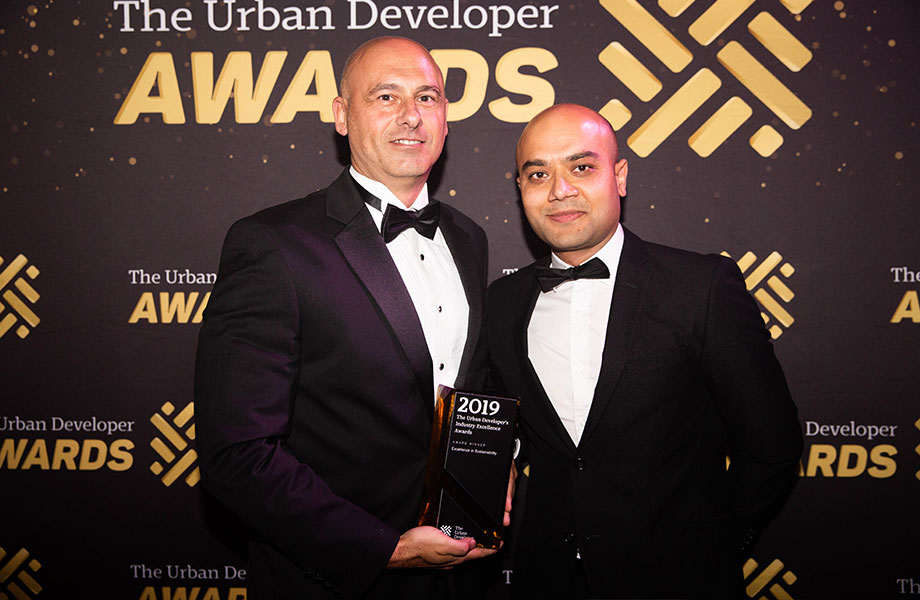 Holiday Inn Express Melbourne Southbank | Pro-invest Group
Bendigo Hospital | Exemplar Health (NBH) Partnership
50 Flinders Street | Cbus Property
The Fern | Steele Associates
Evermore | Yolk Property Group
Fairwater, Blacktown | Frasers Property Australia
Solaire Properties | Solaire Properties
Central Park | Frasers Property Australia *WINNER*
Excellence in Industry Leadership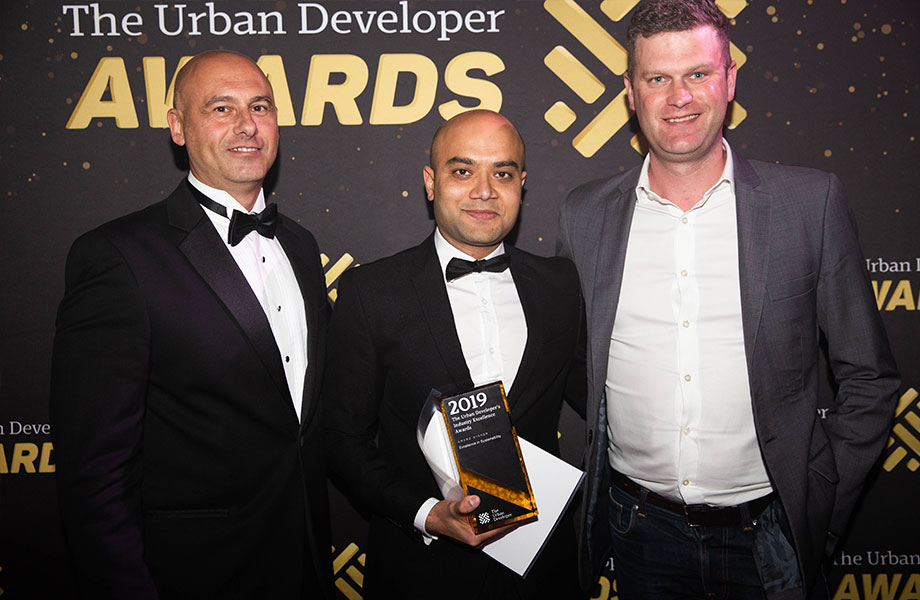 YIMBY Movement in Australia | YIMBY Qld
The Place Edition | Brickfields Consulting
GL(E)AM Forum | Hayball
Top 100 Women
Bella's Sanctuary, Domestic Violence Bridging Accommodation | Mirvac / Halcyon / DVConnect *WINNER*
Excellence in Design Innovation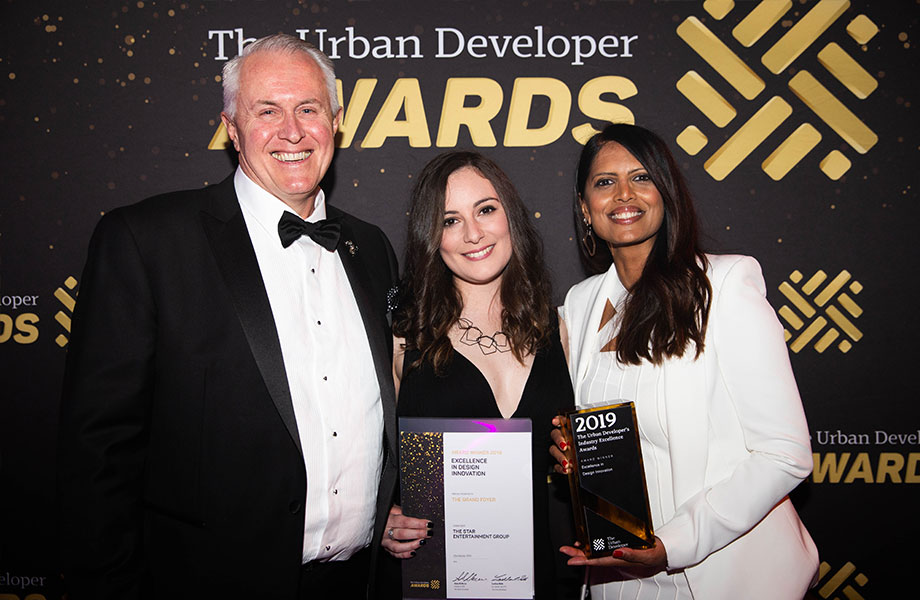 Millswyn South Yarra | Pask Group
HOYTS EntX Chrischurch | The HOYTS Group
Adina Hotel | ADG Engineers
Aveo Bella Vista | Aveo Group
Domremy College Solais Sandpit | Hayball
The Grand Foyer | The Star Entertainment Group *WINNER*
Excellence in Commercial Innovation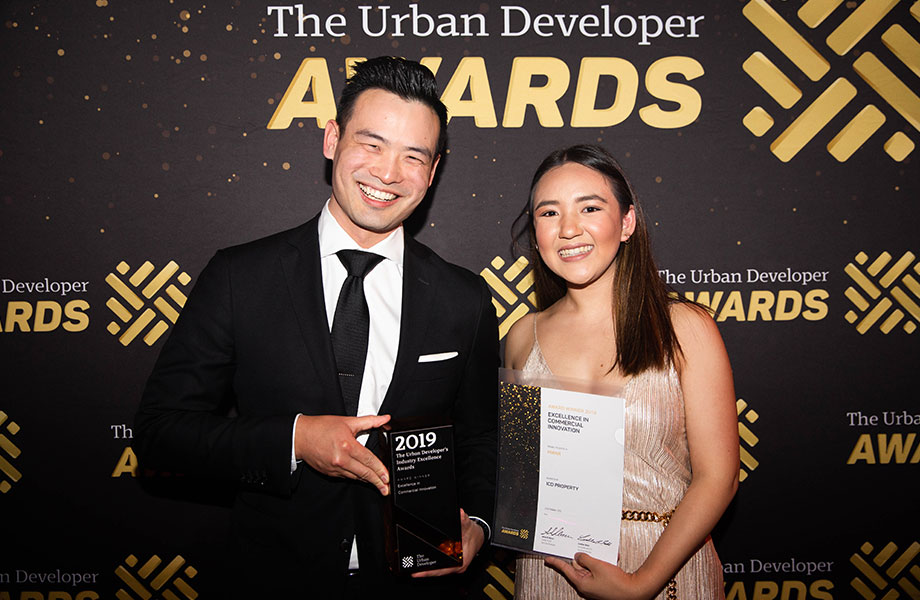 Network Pacific | Network Pacific
Townhouse Developments | Townhouse Developments
The ADGility Framework | ADG Engineers
RK eContracts | Russell Kennedy Lawyers
Real Living WV | Sekisui House Australia
HWKR | ICD Property *WINNER*
Excellence in Construction Innovation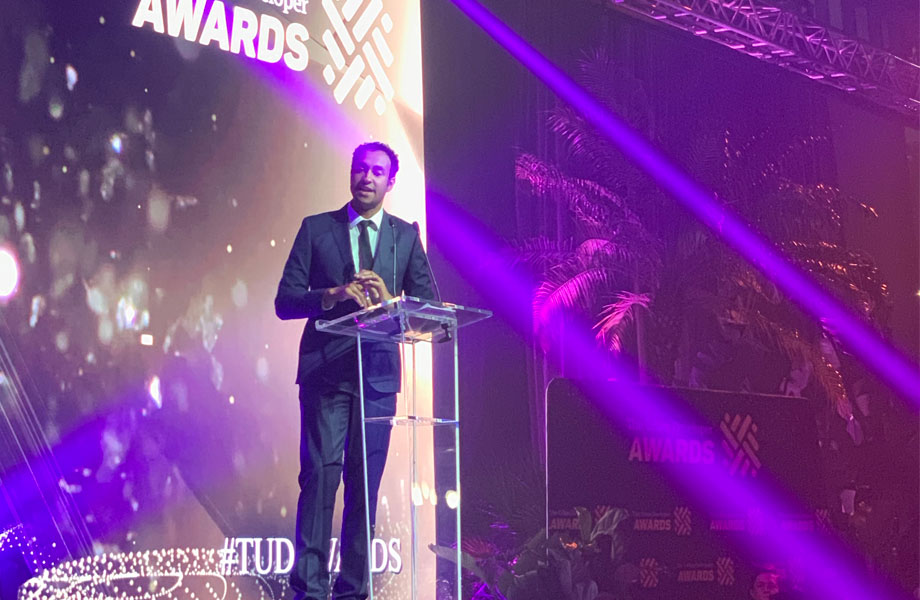 Axle at South Eveleigh | Mirvac
Conqa | Conqa
Autonomous Supply Chain Tracking | Ynomia / ProBuild
Crane Lifting System | Hutchinson Builders
Renaissance Rise Mernda | Livin Modula *WINNER*
Excellence in Project Marketing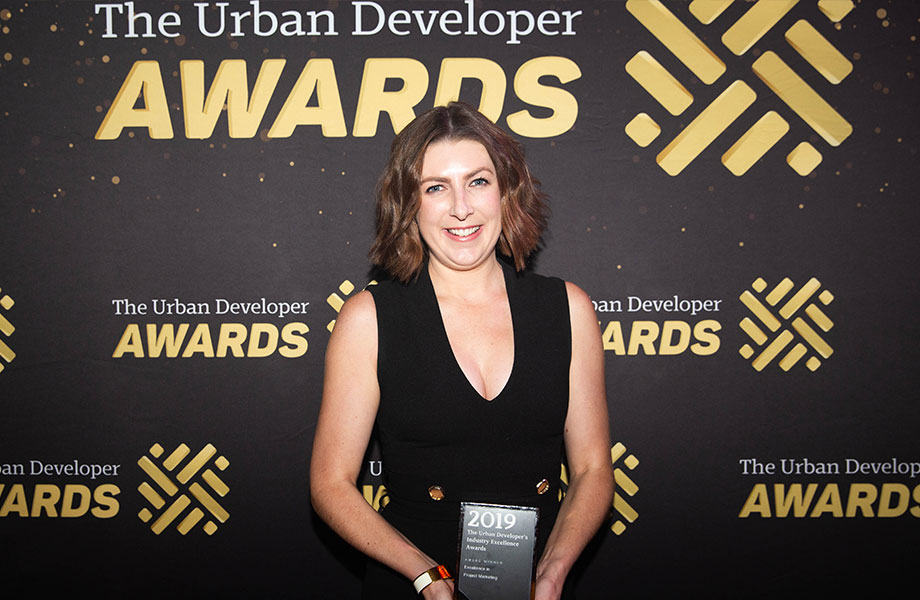 Norfolk Burleigh Heads | Synergy Property Partners / JLE Projects
Silkwood by Silkari | Visionary
262 Liverpool Street Darlinghurst | 630 Agency
Blue at Lavender Bay | Aqualand Australia
101 Collins Branding Strategy Project | Brickfields Consulting / Hundredweight
The Eastbourne | Mirvac
Ode and the Toorak Time Capsule | Fortis Development Group
Kinley (Intrapac) | Hoyne
Balfe Park Lane | Local Peoples
Mastery | Crown Group *WINNER*
Best Public Relations Campaign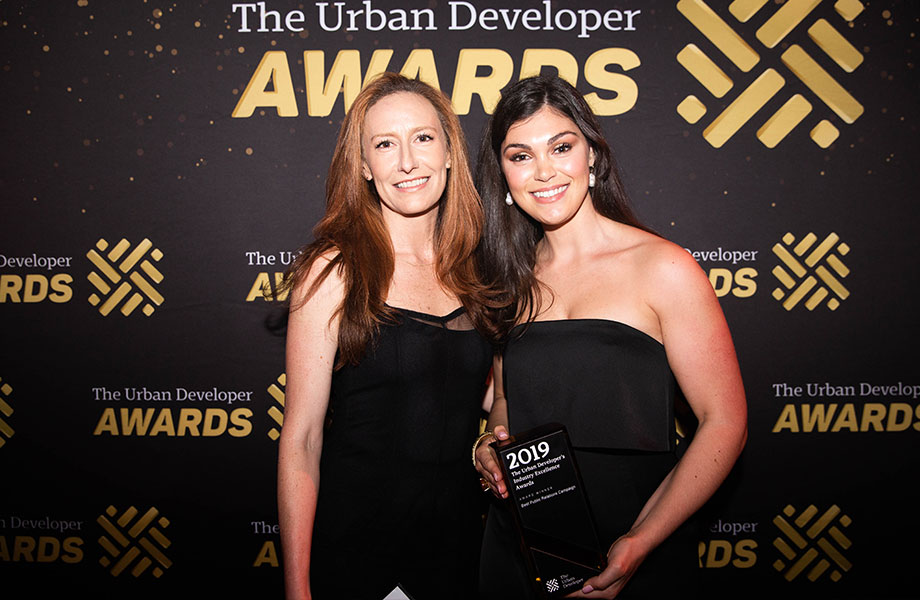 The Eighth by Crema | Savi Communications
Mastery | Crown Group
Harmony by AVID Property | BBS Communications Group
YarraBend: The World's Most Liveable Suburb Campaign | Glenvill Developments
Toorak Time Capsule | Fortis Development Group
The Pace Penthouse | Neue Media *WINNER*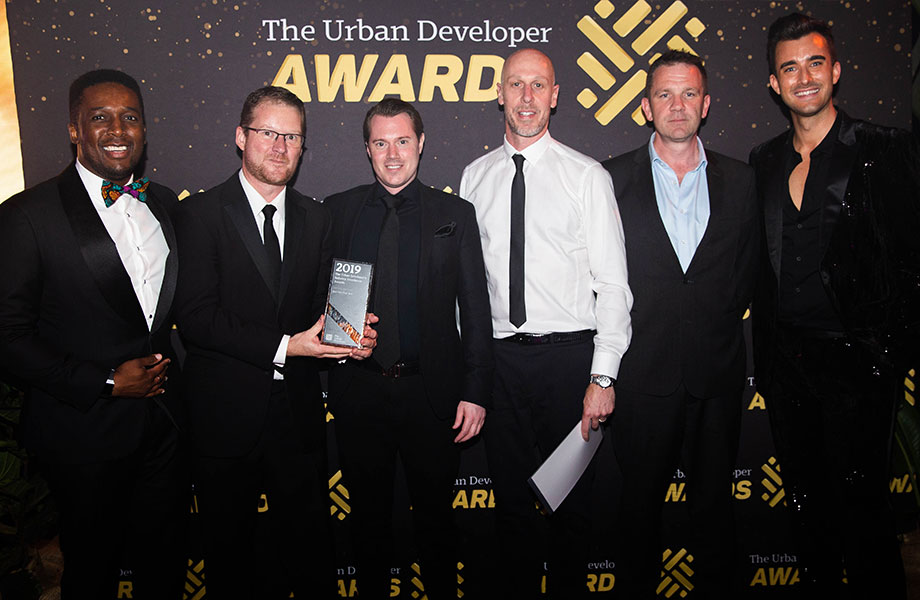 Stratafy End to End Property Ecosystem | Stratafy
Groundfloor Parcel Management Systems | Groundfloor
ResVu - Resident Engagement & Facilities Management Platform | ResVu
MYBOS | MYBOS
Pluss Communities | Pluss Communities
IMBY | Mrs
Transactor | Houseroo
Charli | Charter Hall
Conqa | Conqa
DisplaySweet | DisplaySweet *WINNER*
Best New Building Product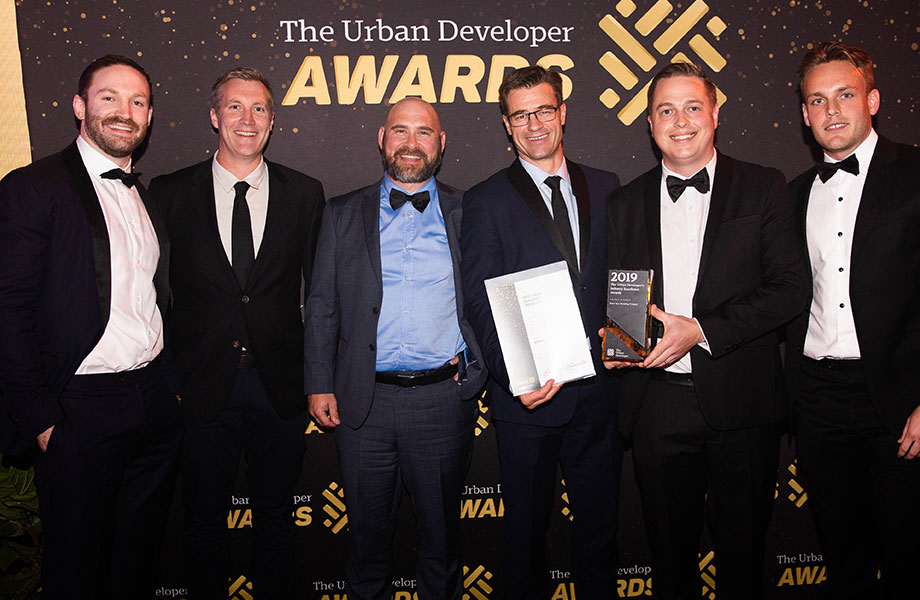 SkyShow Digital Construction Signage | SkyShow Construction Signage
QwickBuild Modular Structural Exterior Flooring System | Outdure
Rise Products | Rise Products
Boral Aspire - High Modulus Concrete | Boral *WINNER*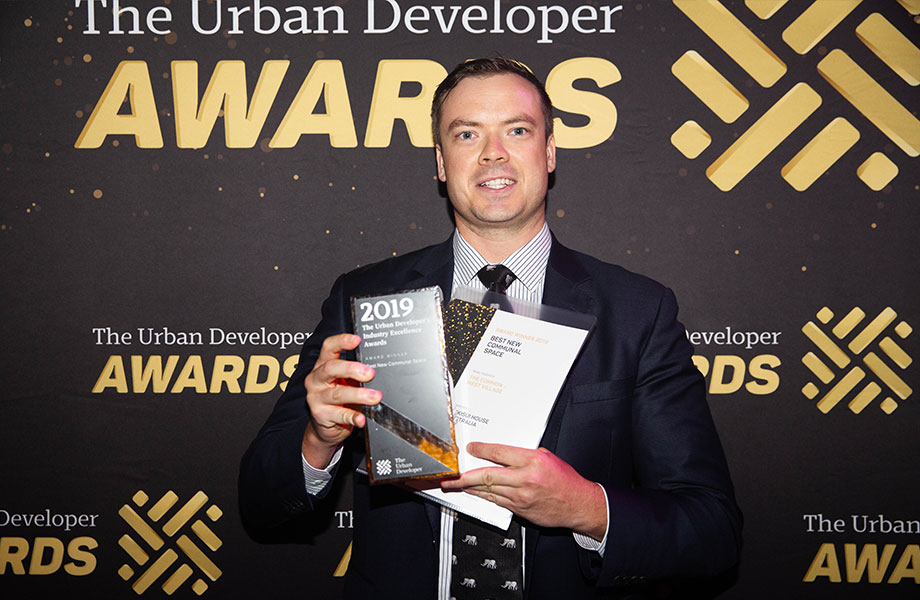 Baringa Town Square | Place Design Group
Scape South Bank | Scape
Rise, 1 Martin Place | Charter Hall
Howard Smith Wharves | Howard Smith Wharves / Urbis / BCC
The Common - West Village | Sekisui House Australia *WINNER*
Development of the Year - Social Infrastructure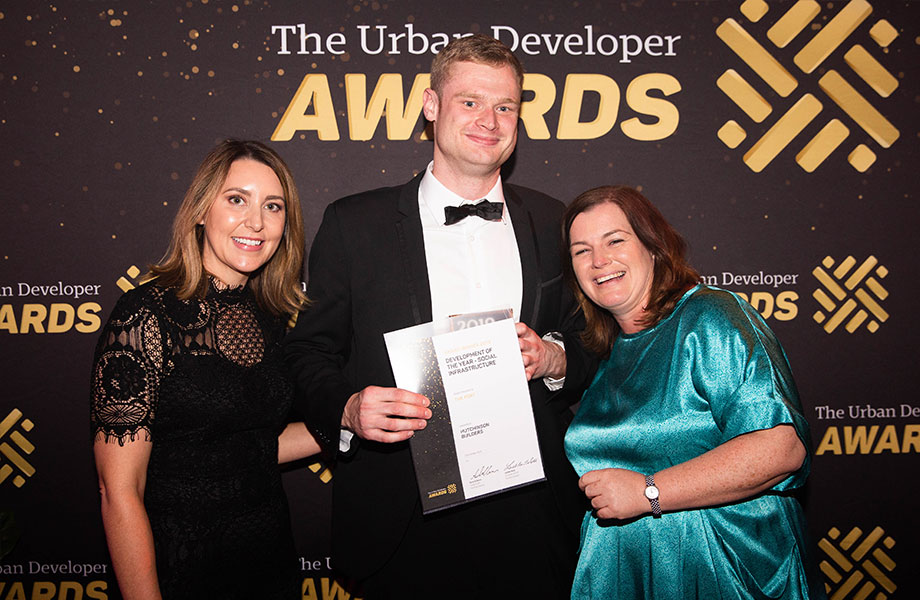 Hamilton @ Fairfield | Hume Community Housing
Bella's Sanctuary, Domestic Violence Bridging Accommodation | Mirvac / Halcyon / DVConnect
Ian Potter Southbank Centre, University of Melbourne | John Wardle Architects
Clinical Labs Pathology Laboratory - Adelaide Airport | Barwon Investment Partners
The Fortitude | Hutchinson Builders *WINNER*
Development of the Year - Retirement, Aged Care and Seniors Living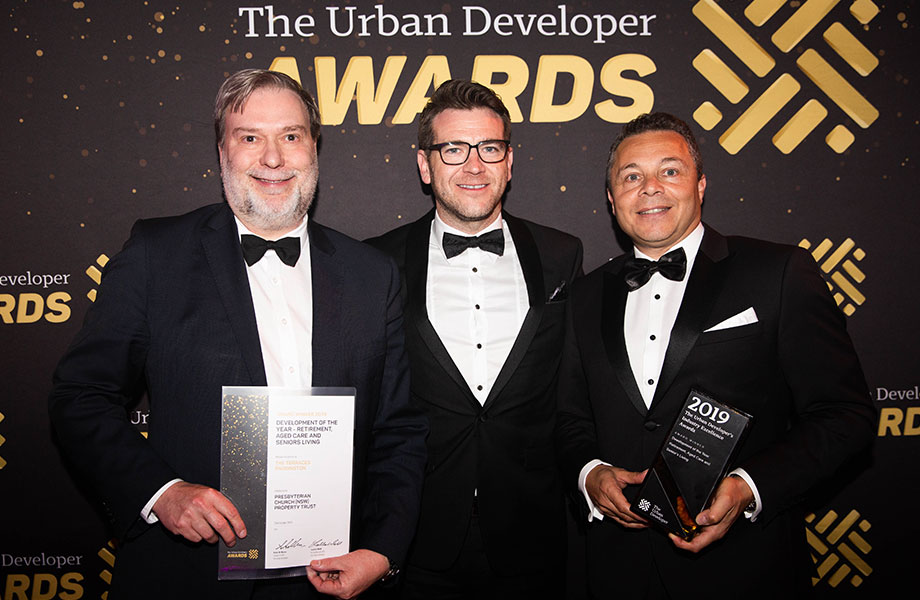 Australis at Rossmoyne | Hames Sharley
Lifestyle Bittern | Lifestyle Communities
The Terraces Paddington | Presbyterian Church *WINNER*
Development of the Year - Hotels and Accommodation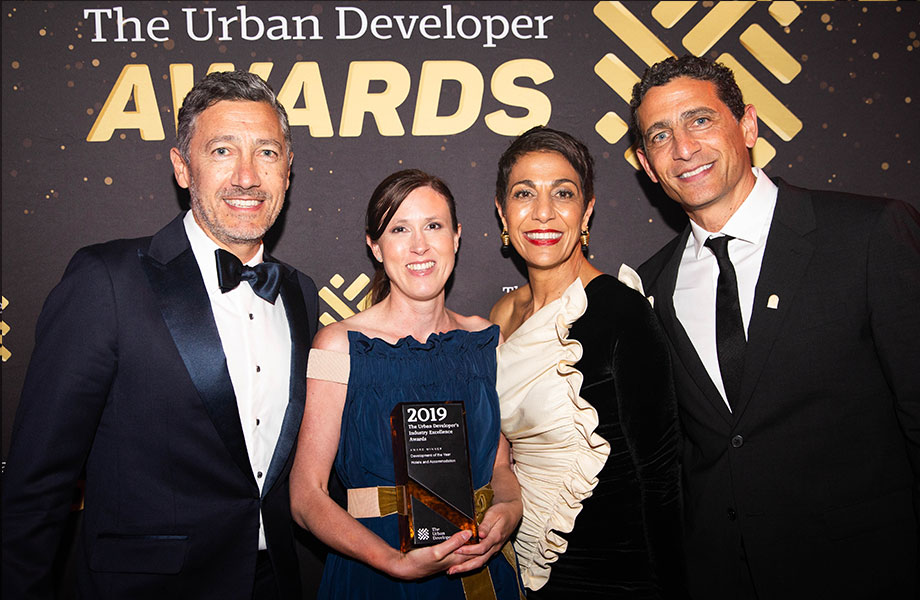 Scape Swanston | Scape
The Fern | Steele Associates Architecture Construction Projects
Student One, Elizabeth Arcade | Arkhefield
W Brisbane + Podium | DBI
The Calile Hotel | The Calile Hotel *WINNER*
Development of the Year - Mixed Use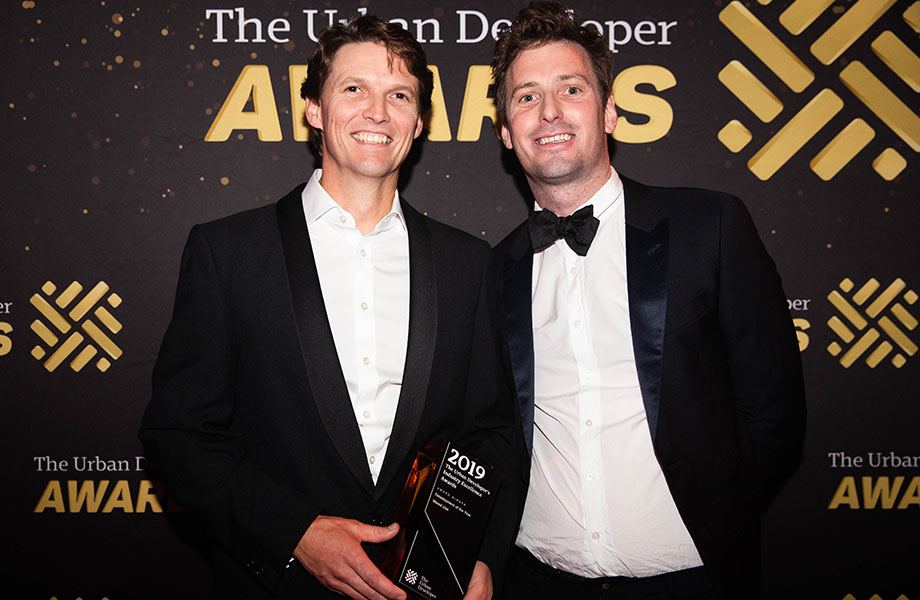 Marina Square | Billbergia
Shadow Play | BPM
Northpoint Tower Redevelopment | Cromwell Property Group
Chatswood Place | Platino Properties / Dunnet Properties
DUO (Block 4N), Central Park | Frasers Property Australia
York & George | Fife Capital *WINNER*
Development of the Year - Commercial
i2C Architects Melbourne Office | i2C Architects
Barrack Place | Investa Property Group
Axle at South Eveleigh | Mirvac
100 Mount Street | Dexus
Strathfield Golf Club | JABBcorp
271 Spring Street | John Wardle Architects *WINNER*
Development of the Year - Retail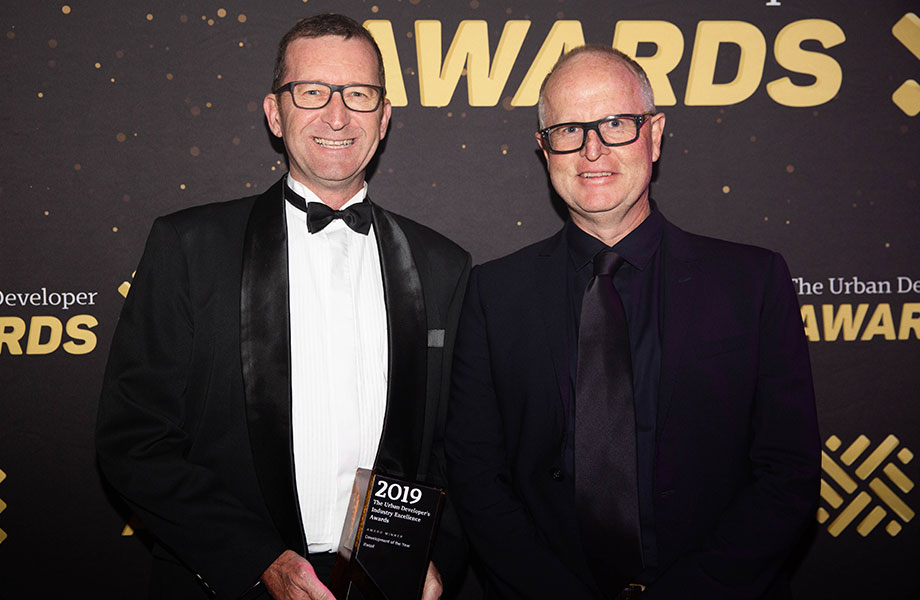 BMW Sydney | SJB
Eagleby Service Centre | Apollo Property Group
Pimpama City Shopping Centre | i2C Architecs
Fairfield Gardens Shopping Centre- Expansion & Upgrade Project | i2C Architects
Ferry Road Showroom | Aniko Group
Howard Smith Wharves | Howard Smith Wharves / Urbis / BCC *WINNER*
Development of the Year - New Communities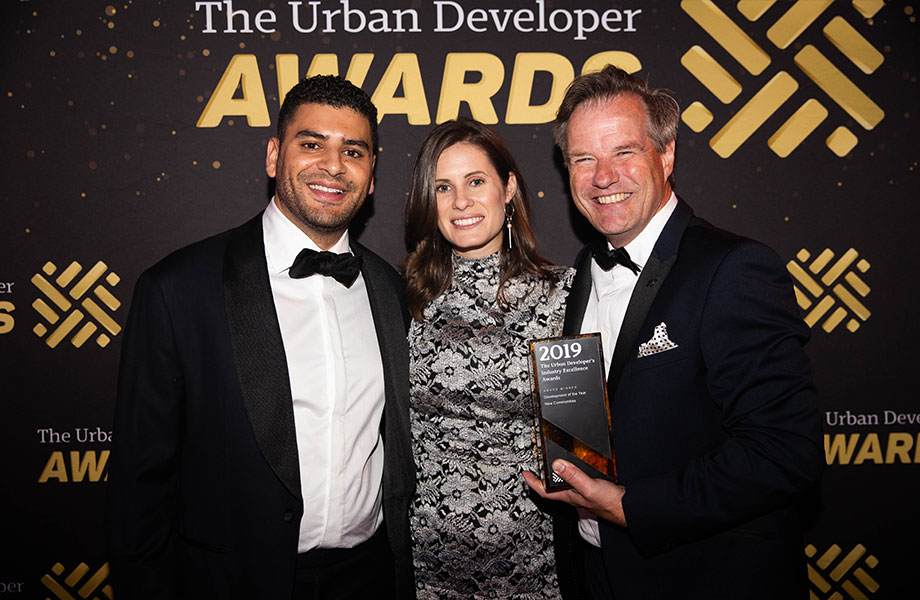 Lifestyle Bittern | Lifestyle Communities
Waterford Rise | Baw Baw Developments
Summer Hill | EG *WINNER*
Development of the Year - Urban Regeneration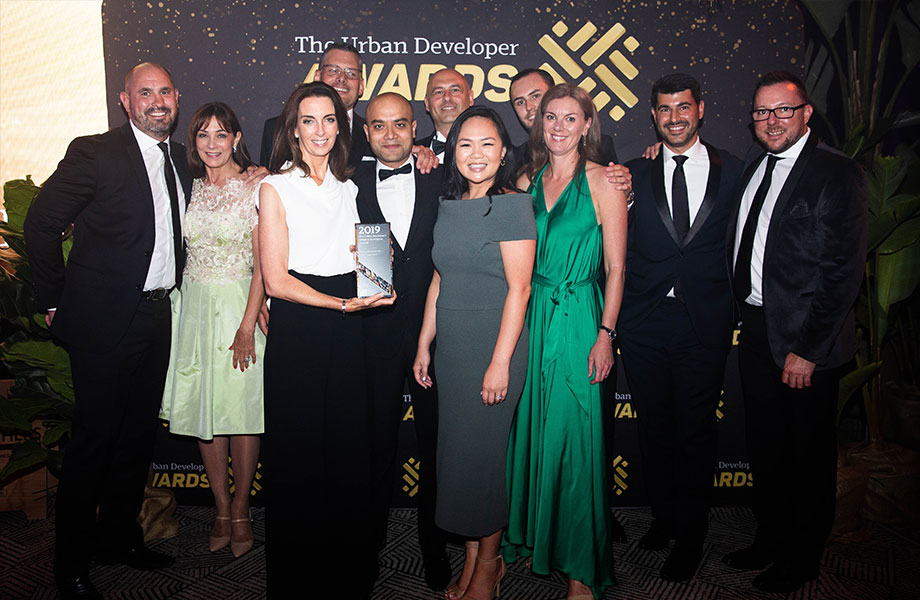 Iconic | Thirdi Group
The Paper Mill Stage One | Coronation Property
Summer Hill | EG
271 Spring Street | John Wardle Architects
Howard Smith Wharves | Howard Smith Wharves / Urbis / BCC
Central Park | Frasers Property Australia *WINNER*
Development of the Year - Small-Scale Residential (1-3)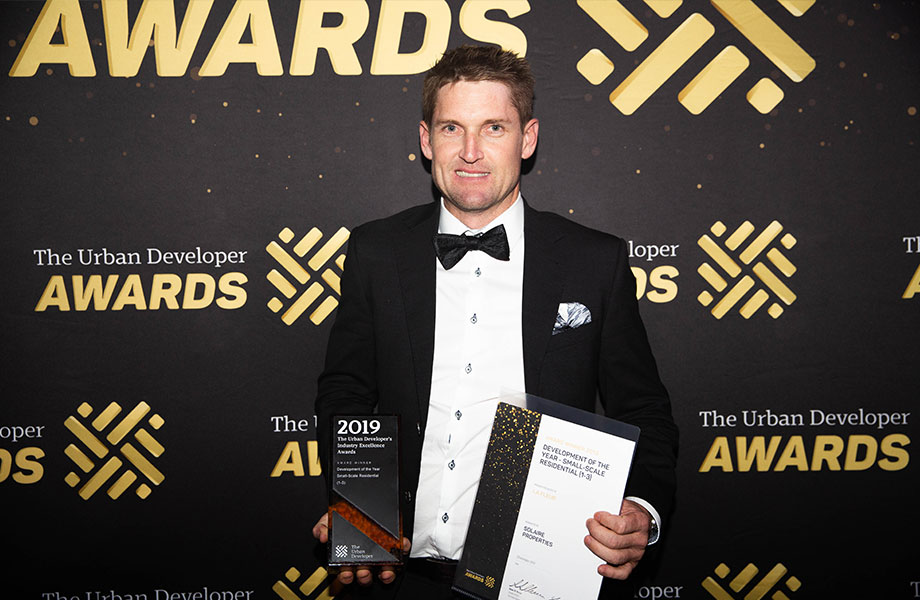 SEA Clovelly / Fiducia
Mermaid Multihouse / Partners Hill / Hogg & Lamb
TGIPF Townhomes / Project Friday
The Regent / RUUHM
La Fleur / Solaire Properties *WINNER*
Development of the Year - Small-Scale Residential (4-20)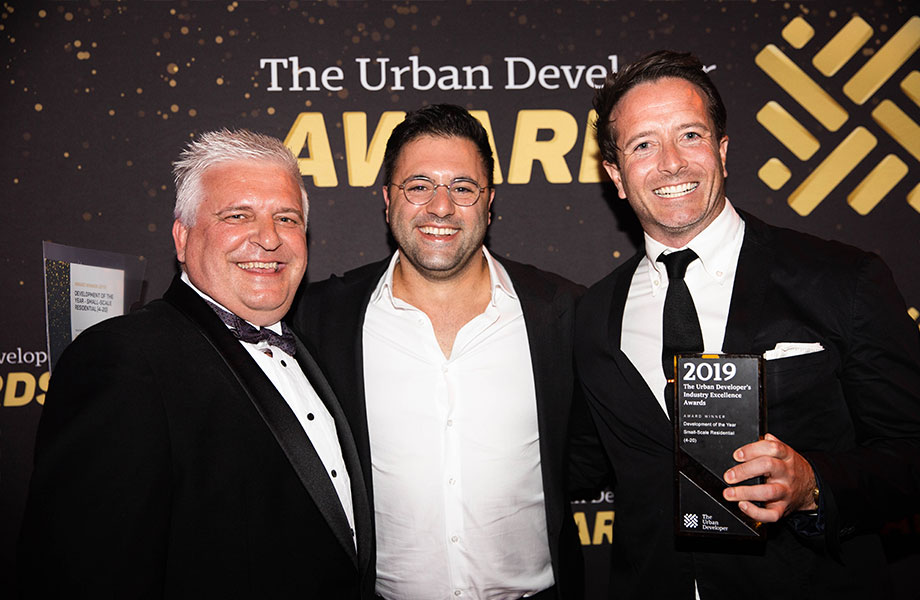 River Homes Hamilton Reach | Frasers Property Australia / Hoyne
White Haven on Edmond | Siera Group
Dight Street, Fieldwork | Milieu
Millswyn South Yarra | Pask Group
The Coterie Crow's Nest | PBD Architects
George + Powlett | ICON Developments
Darlington Brickworks NSW | Northwest1
Newry |Wulff Projects
Pine Ave | ANGLE *WINNER*
Development of the Year - Medium-Density Residential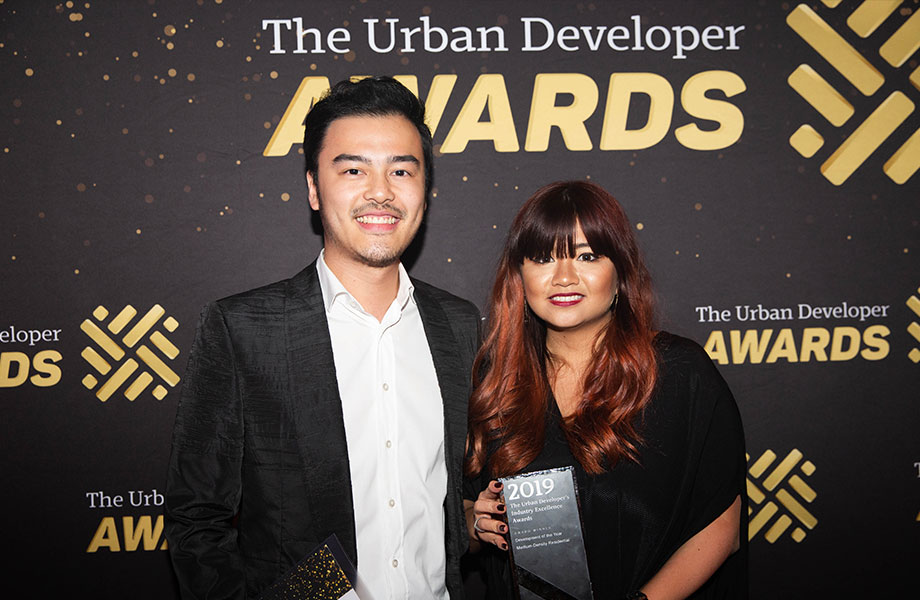 The Alexandra | Franze Developments
Como | Canopi Homes
Derby Place | Crema
North Fitzroy | Milieu
Fairwater, Blacktown | Frasers Property Australia
10 St Marks | St Marks Developments
Hallmark Ivanhoe / Beulah International *WINNER*
Development of the Year - High-Density Residential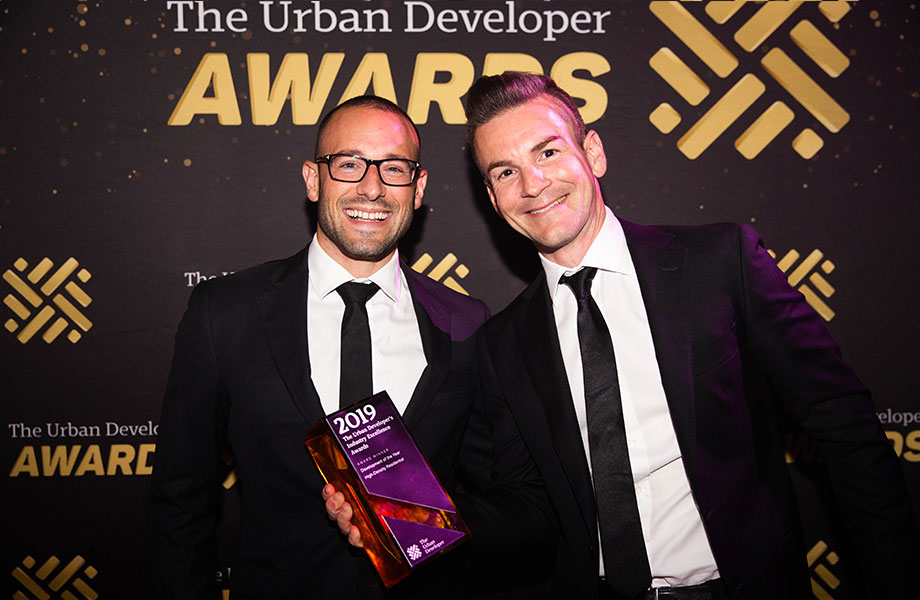 Ryde Garden | Country Garden
No. 1 Collins Wharf | Lendlease
Woolooware Bay Town Centre - Stage Two | Capital Bluestone
Mezzo, Glebe | Denwol Group / LaSalle Investment Management / Oakstand
Arc | Crown Group
The Paper Mill | Coronation Property
One30 Hyde Park | Aoyuan International
Elm & Stone, NewQuay | MAB Corporation
DUO (Block 1), Central Park | Frasers Property Australia
Arlington Grove | Ceerose
Harbour Place, Trinity House and Darling North - Darling Square | Lendlease *WINNER*
The Urban Developers Lifetime Achievement Award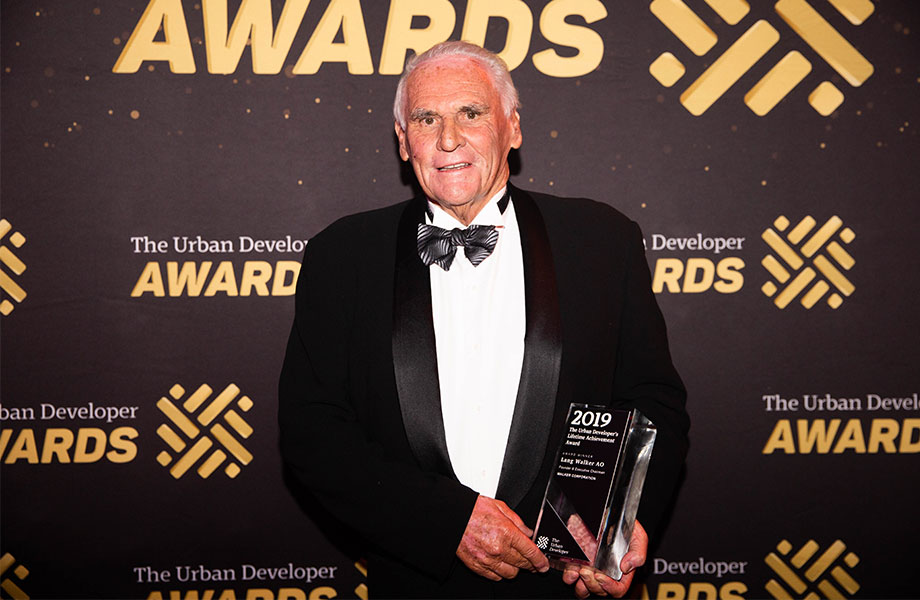 Lang Walker AO | Walker Corporation
Article originally posted at: https://www.theurbandeveloper.com/articles/the-urban-developer-awards-2019-winners