Expression Of Interest
Wed 31 Mar 21
University Site in Melbourne CBD Up For Sale
Victoria University's city campus on Flinders Street in the Melbourne CBD is the latest higher education building to be offered for sale.
The campus at 300 Flinders Street, opposite the western entrance of Flinders Street Station, is being offered for sale with expectations of $90 million or more.
Victoria University has occupied the B-grade mixed-use building since 1993 and leases the basement, ground and levels nine to 18.
The university will relocate to its new $400-million City West Campus, designed by Jackson Architecture and developed by ISPT. Its lease in Flinders Street expires in October 2022.
Recent sales on the Melbourne strip include the $440-million Riverside Plaza at 452 Flinders Street to German real estate giant Deka Immobilien in September last year, and the $40-million sale of Invicta House at 226 Flinders Lane to Swiss Fund Manager Fidinam in March.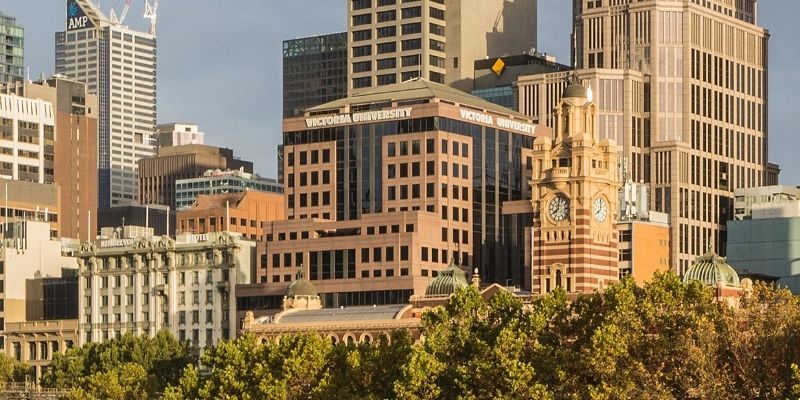 ▲ The Victoria University city campus in Melbourne is being offered for sale with expectations of $90 million or more.

Colliers' Matt Stagg, Daniel Wolman and Oliver Hay are managing the expressions of interest process.
Stagg said publicity surrounding the $9-billion Melbourne Metro project was beginning to attract "a wave of international investment" along Flinders Street and Flinders Lane.
"Flinders Street Station is the busiest train station in the Melbourne CBD. When the Metro Tunnel is completed, this location opposite Flinders Street Station will have the highest concentration of pedestrian foot traffic in the Melbourne CBD," Stagg said.
Lendlease has over station development rights to build around 20,000sq m of mixed-use retail and commercial space above the new Town Hall Station on the corner of Flinders and Swanston streets.
Mixed-use site hits South Melbourne block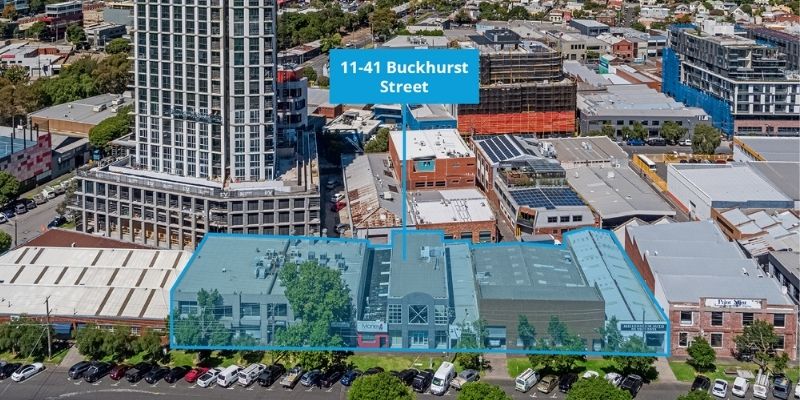 ▲ The site at 11-41 Buckhurst Street in South Melbourne

On Melbourne's city fringe, a 2365sq m site with an approved permit has hit the market in South Melbourne with expectations of more than $20 million.
The site, at 11-41 Buckhurst Street, is seven adjoining one- and two-level properties and has recently been given planning approval for a mixed-use project designed by Hayball Architects.
Property records show that the 11-15 Buckhurst Street site last changed hands for $3.2 million in April 2016, while the 39-41 Buckhurst Street sites last transacted in July 2015 for $2.5 million.
Colliers' Andrew Ryan, Hamish Burgess and Jozef Dickinson are managing that expressions of interest campaign, which closes April 28.
Article originally posted at: https://www.theurbandeveloper.com/articles/south-melbourne-development-victoria-university-city-campus-hits-market