Luxury Housing
Mon 18 Nov 19
Australia's Top 10 Mansions
---
Australia's most coveted properties have been been revealed with neighbouring waterfront Point Piper mansions owned by Atlassian co-founders, Mike Cannon-Brookes and Scott Farquhar topping the list.
In its inaugural list, the Weekend Australian revealed that while the largest number of multi-million-dollar property sales are in New South Wales, Melbourne suburb Toorak attracts the highest concentration of Australia's wealthiest people.
"Given that property is a national obsession, we wanted to take our readers inside some of the country's most exclusive homes," editor of The List: Australia's 100 Best Mansions, David Meagher said.
According to the inaugural edition, here are the nation's top 10.
1. Fairwater Mansion in Point Piper
Price: $100 million
Year: 2018
Owner: Mike and Annie Cannon-Brookes
Suburb: Point Piper, Sydney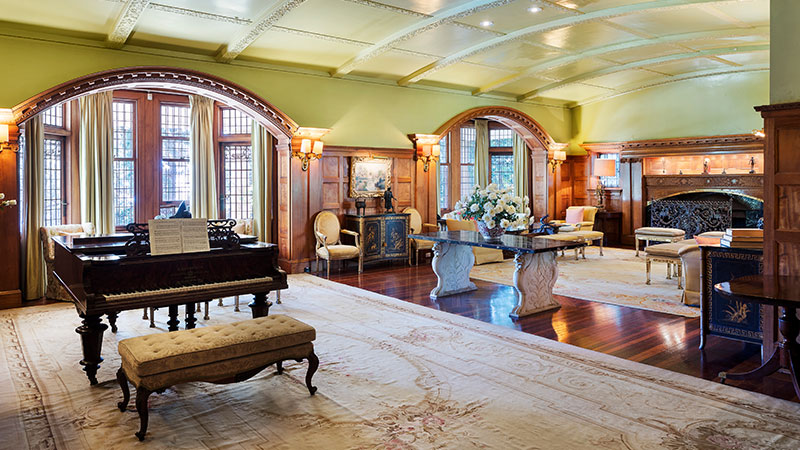 Atlassian Co-Founder Mike Cannon-Brookes and his wife Annie purchased what was Australia's most expensive property in 2018, the late Lady Mary Fairfax's 2.77 acre Sydney Harbour estate, Fairwater.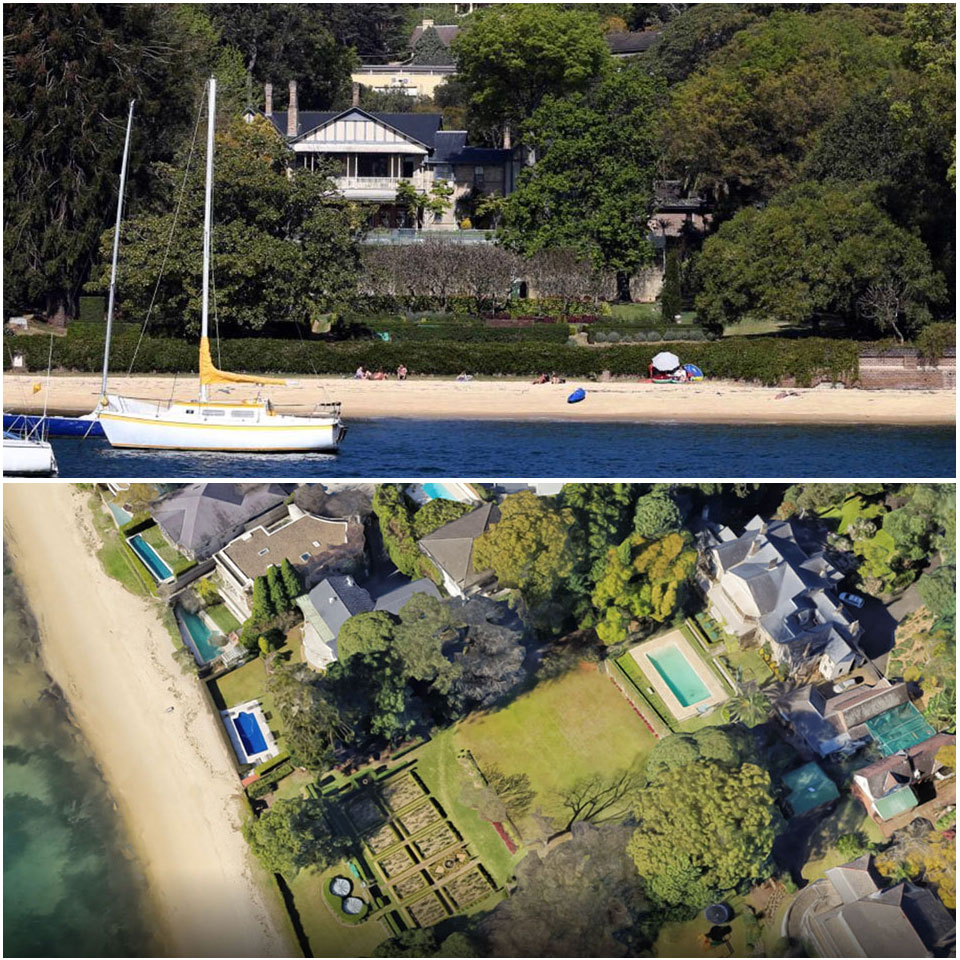 ▲ The property represents the largest privately-owned beachfront landholding on Sydney Harbour.
2. Elaine Estate, Point Piper
Price: $71 million
Year: 2017
Owner: Scott Farquhar
Suburb: Point Piper, NSW
Fellow tech mogul and Atlassian Co-Founder Scott Farquhar owns the Elaine estate next door.
Prior to the 2017 purchase the Fairfax family had owned the Victorian mansion in the Sydney waterfront suburb for 126 years.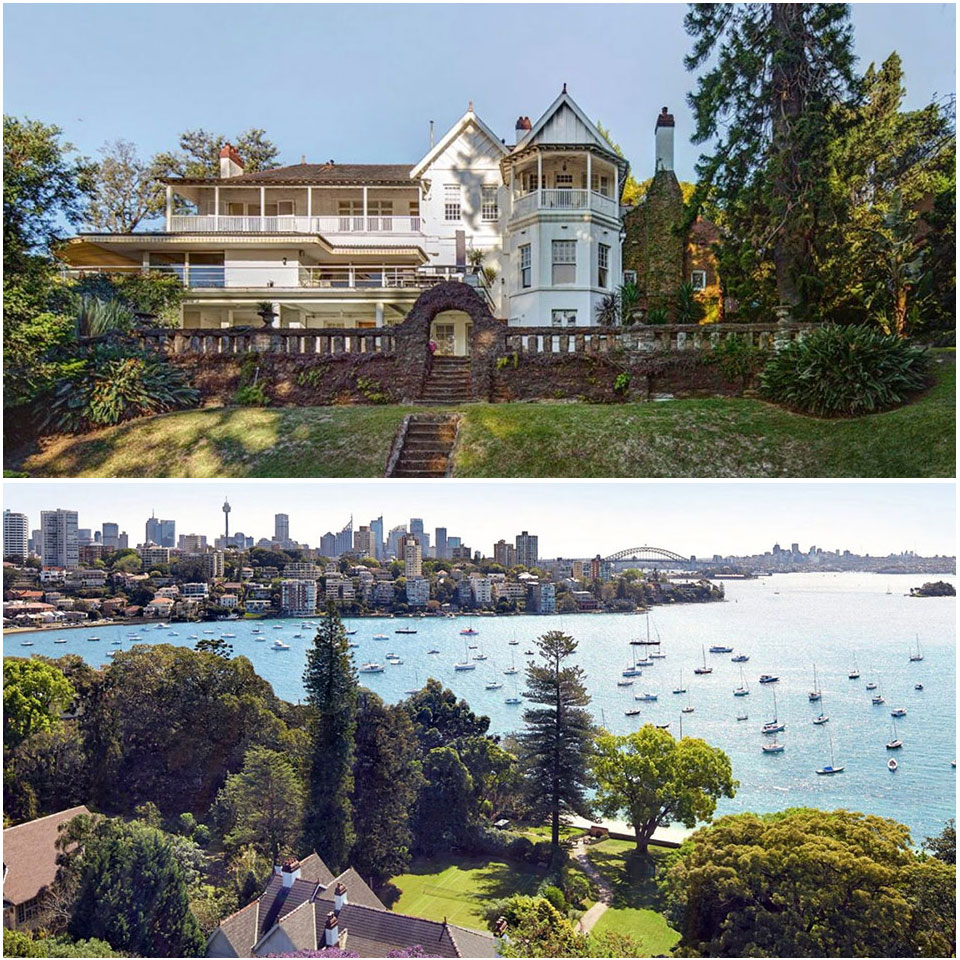 3. La Mer, Vaucluse
Price: $70 million
Year: 2015
Owner: Chau Chak Wing
Suburb: Vaucluse, NSW

Billionaire property developer Chau Chak Wing purchased the six storey mansion from James Packer and his former wife Erica Baxter in 2015, at the time the highest price paid for an Australian property.
The Packers secured the property for $18 million in mid-2009.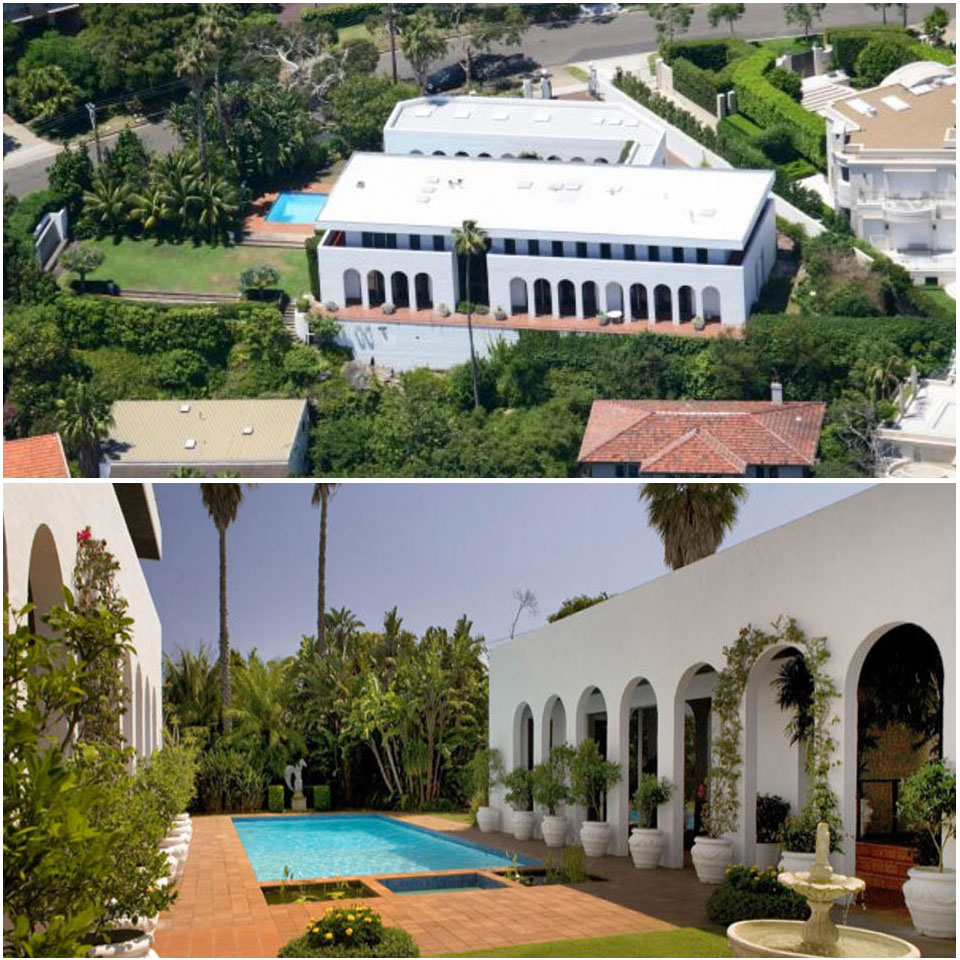 4. Phoenix Acres, Vaucluse
Price: $65.25 million
Year: 2017
Owner: Jerry Schwartz
Suburb: Vaucluse, NSW
Hotel Mogul and cosmetic surgeon Jerry Schwartz and his wife Debbie purchased the Vaucluse estate from Singaporean billionaire and luxury property developer Chio Kiat Ow.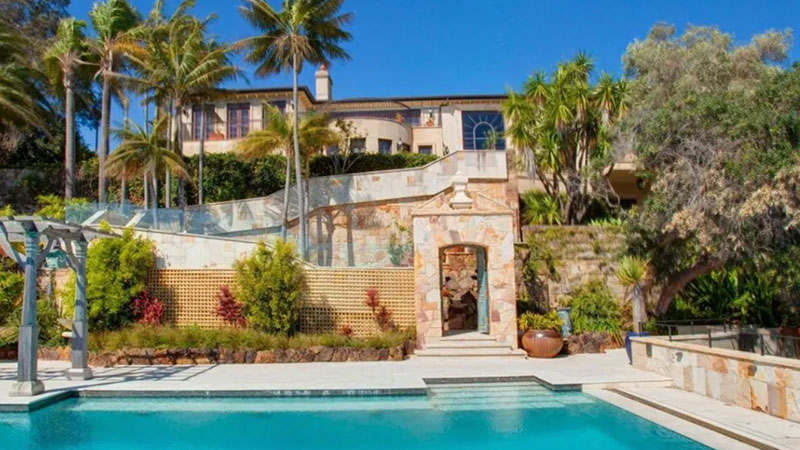 ▲ The six bedroom, six bathroom home spans a 3700sq m estate.
5. Altona, Point Piper
Price: $61.8 million
Year: 2016
Owner: Jiaer Huang and family
Suburb: Point Piper, NSW
Built in 1904, the property was purchased by the billionaire family from China in 2016.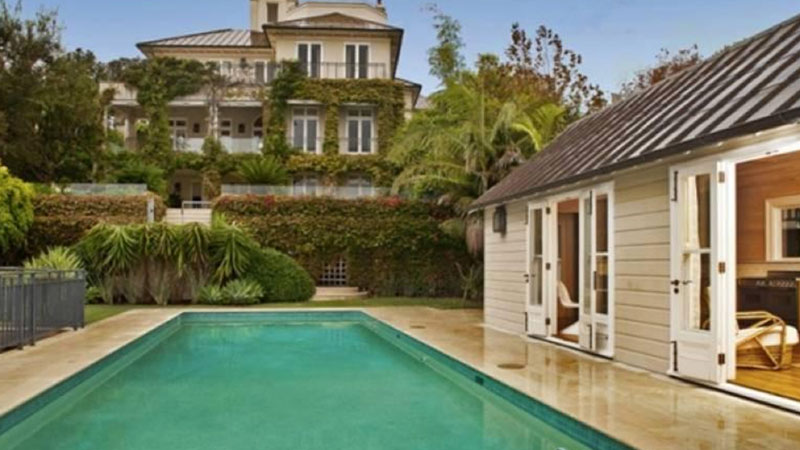 ▲ Altona mansion, Point Piper.
6. Point Piper
Price: $60.66 million
Year: 2016
Owner: Andy Wenlei Song
Suburb: Point Piper, NSW
Luxury car dealer Neville Crichton sold the Point Piper mansion to stock trader Andy Wenlei Song in 2016.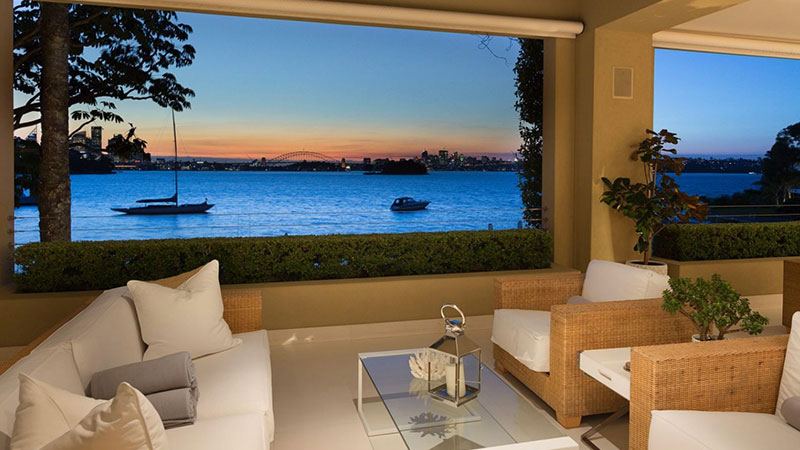 ▲ The Point Piper mansion changed hands for $60.66 million in 2016
7. Vaucluse, Sydney
Price: $60 million
Year: 2016
Owner: Leon Kamenev
Suburb: Vaucluse, NSW
Menulog co-founder Leon Kamenev purchased the Sydney waterfront property for $60 million as part of plans for an amalgamation.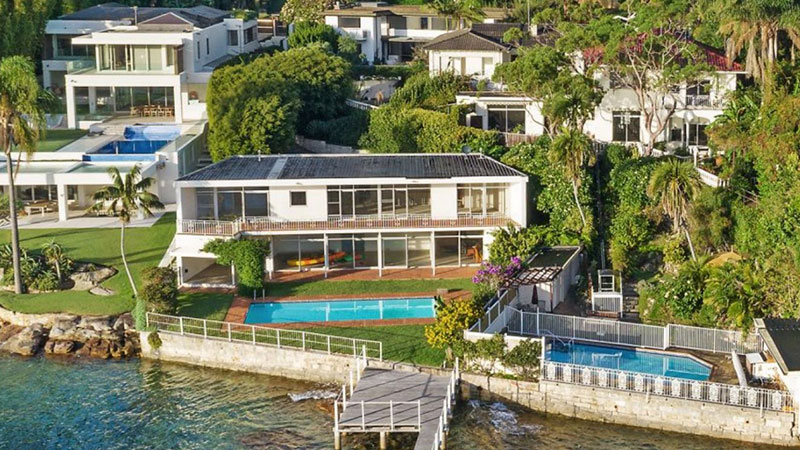 ▲ Kamenev, who arrived in Australia in 1990 as a refugee from the Soviet Union, purchased the site in 2016.
8. Rona Estate
Price: $58 million
Year: 2018
Owner: Richard Scheinberg
Suburb: Bellevue Hill, NSW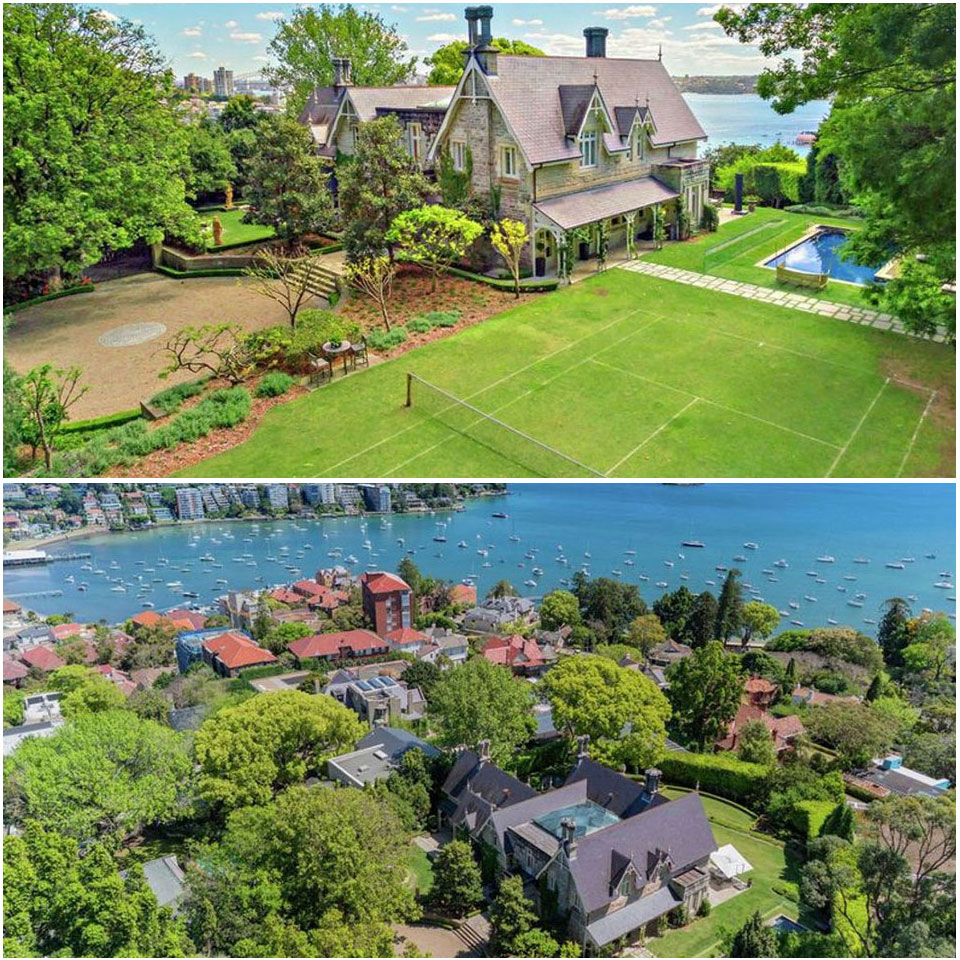 ▲ The 1883 sandstone mansion known as 'Rona' in Sydney's Bellevue Hill.

Built in 1883, the Bellevue Hill estate changed hands for the third time when it sold to Richard and Jacqui Scheinberg.
Property tycoon Terry Agnew had owned the Ginahgulla Road property, purchasing it for $20.5 million in 2004.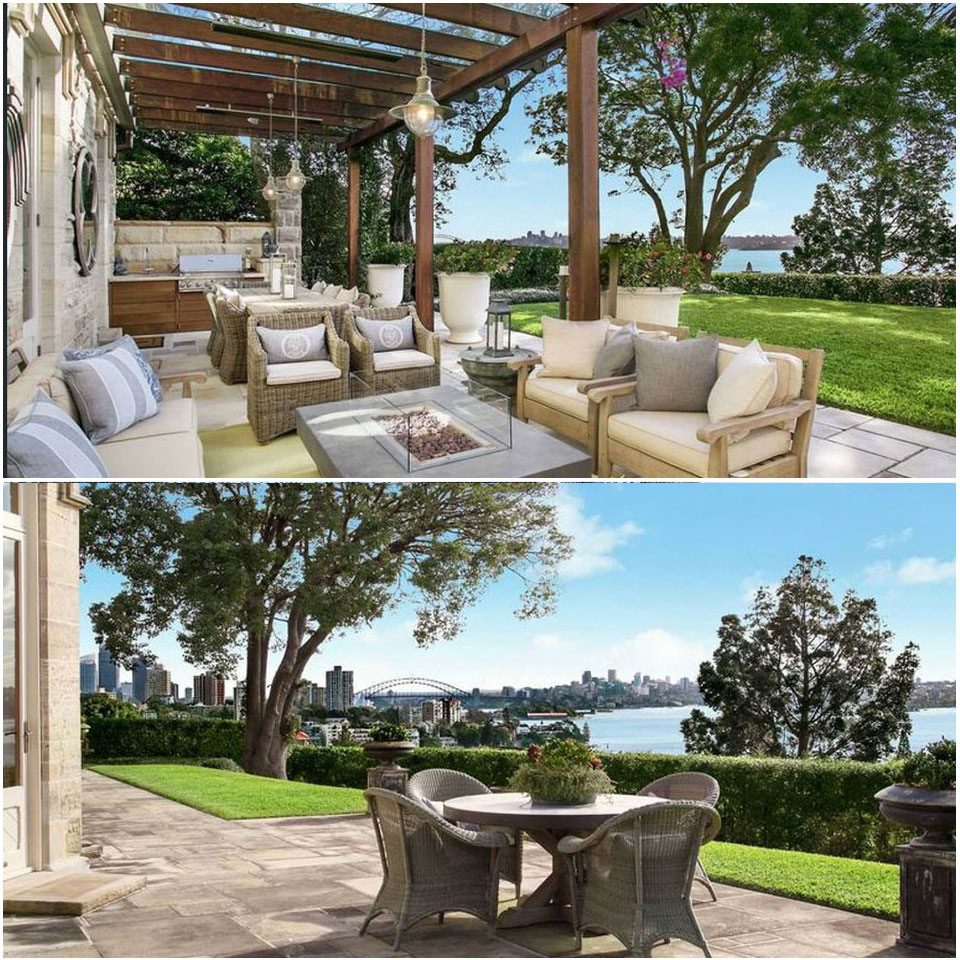 ▲ The Bellvue Hill home has five bedrooms, six bathrooms and space for eight cars.
9. Saunders St, Mosman Park
Price: $57.5 million
Year: 2009
Owner: Chris Ellison
Suburb: Mosman Park, WA
Mineral Resources boss Chris Ellison and his wife Tia purchased the Saunders Street mansion from mining heiress Angela Bennett in 2009.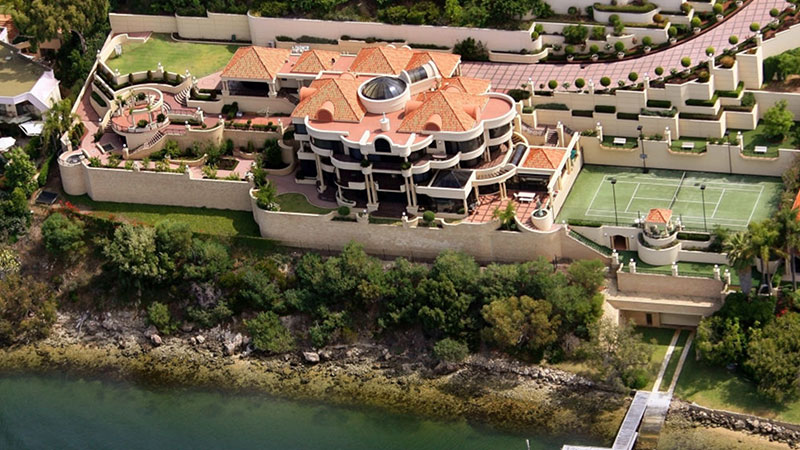 ▲ The 7,567sq m riverside property was on the market for two years before selling.
10. Stonington Mansion
Price: $52.5 million
Year: 2018
Owner: Unknown
Suburb: Malvern, VIC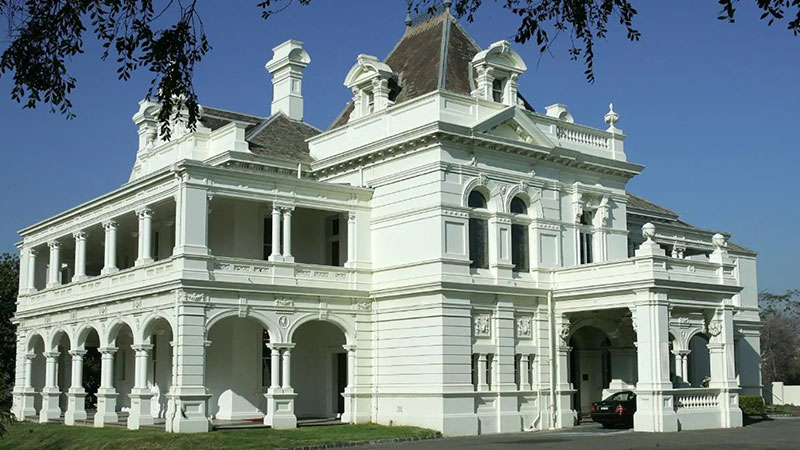 ▲ Stonington Mansion in Melbourne suburb Malvern.

Art dealer Rod Menzies broke Victoria's residential price records with the eye-watering $52.5 million sale of the mansion to an undisclosed buyer last year.
Stonington Mansion, at 336 Glenferrie street, is a private residence and former Australian Government House.
▲ Malvern's Stonington Mansion
Article originally posted at: https://www.theurbandeveloper.com/articles/australias-10-best-mansions