AMP Capital Adds Office Tower to Milton Green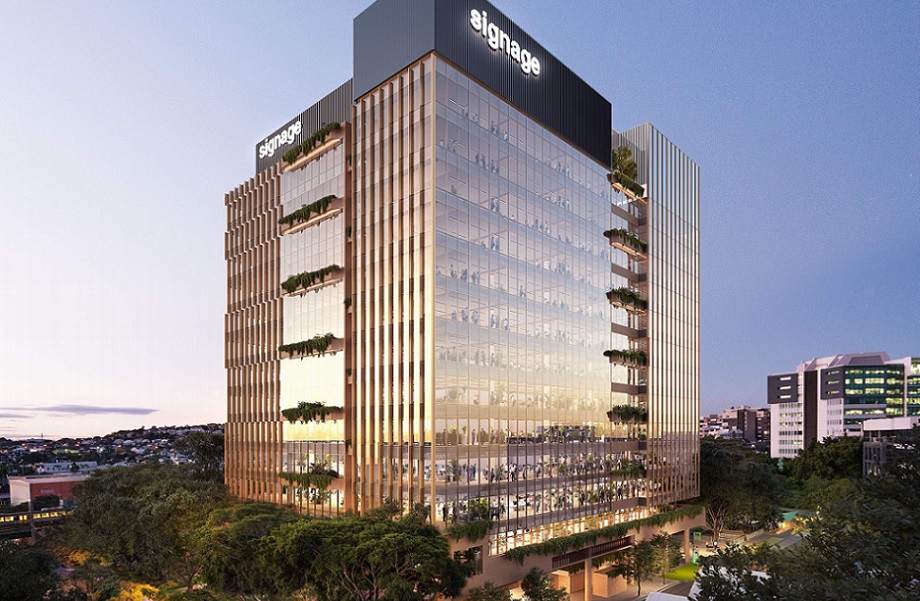 AMP Capital plans to build a 14-storey commercial tower near the Brisbane River as part of the Milton Green precinct on Coronation Drive.
The recently-approved plans for Milton Green Building 7 add a new office tower to the 1.3ha inner-city site at 6, 12 and 18 Little Cribb Street, Milton.
It is part of the larger four-hectare precinct formerly known as Coronation Drive Office Park with six A-grade commercial towers and several smaller buildings jointly owned by AMP Capital Funds Management and Sunsuper.
The design by Hassell and Richards & Spence adds a "more contemporary and subtropical" design to the previously approved 2012 plans.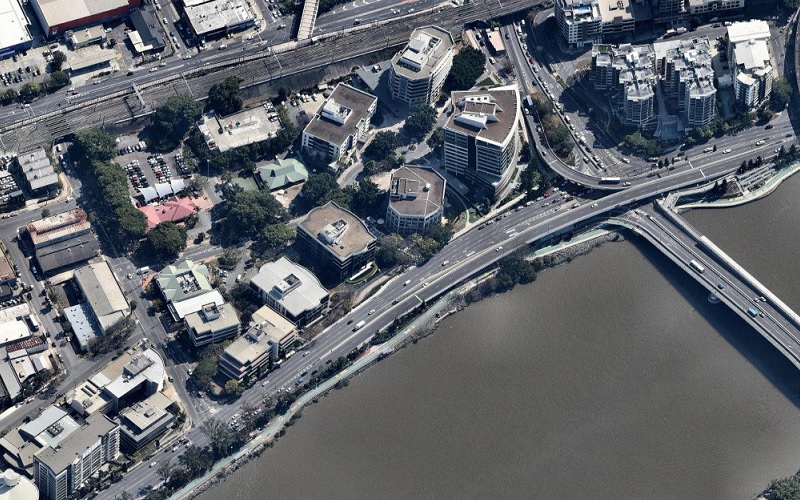 ▲ AMP Capital and Sunsuper own the the Milton Green precinct located between Coronation Drive and Milton Road. Image: Nearmap

Two extra storeys were added to the design to accommodate a pre-committed tenant's requirements for "campus style facilities".
Despite added levels, the commercial space will be slightly reduced to 29,530sq m and retail to 320sq m with large end of trip facilities to be built on the ground floor taking advantage of employees using the Bicentennial Bikeway.
The multi-level carpark and child care centre on the site will be retained while a tennis court will be transformed into an urban common area.
Related: Office Build Bucking the Trend in Brisbane's Fringe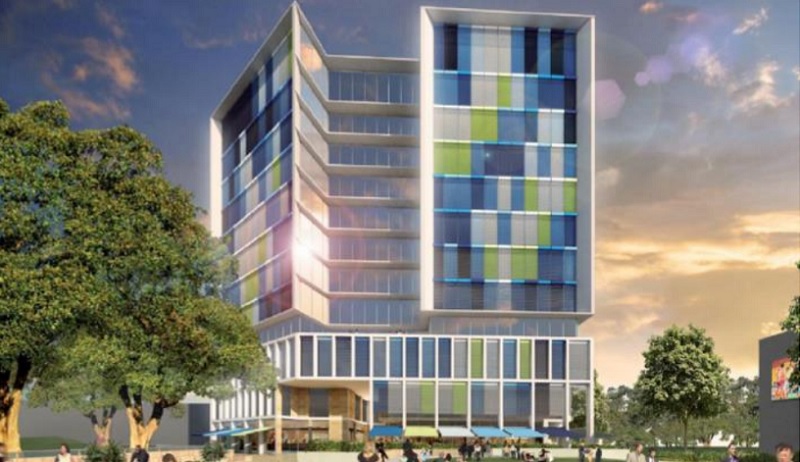 ▲ The 2012 approved plans for Milton Green formerly known as Coronation Drive Office Park. Image: Hassell

"AMP Capital's continued engagement and commitment to transform a commercial office park that once reflected values of an era past into an active and vibrant and green village neighbourhood," the application said.
"Establishing four new activated and covered pedestrian axis that is alive with multiple offerings, this project will be a catalyst for future development of adjacent sites and establish a new streetscape identity for the precinct."
The Milton plans are are the latest in a wave of development approvals by Brisbane City Council along the river.
Article originally posted at: https://www.theurbandeveloper.com/articles/amp-capital-milton-green-sunsuper-brisbane