Infrastructure
Mon 11 Oct 21
Designs for Victoria's Newest Rail Stations Revealed
Melbourne's newest suburb is about to become home to two new train stations with planning in Pakenham fast tracked by the Victorian government.
The growth area in the city's south-east corner will soon be home to 7200 new homes along with the Pakenham and Pakenham East stations, designed by Genton.
They are part of the $15-billion upgrade to the line, which also included the removal of 22 level crossings.
The 2km line extension will create four tracks to the end of the line and solved a V/Line and Metro bottleneck.
Victoria is undergoing major rail expansion with new stations created in the Melbourne Airport Rail Link along with the Suburban Rail Loop.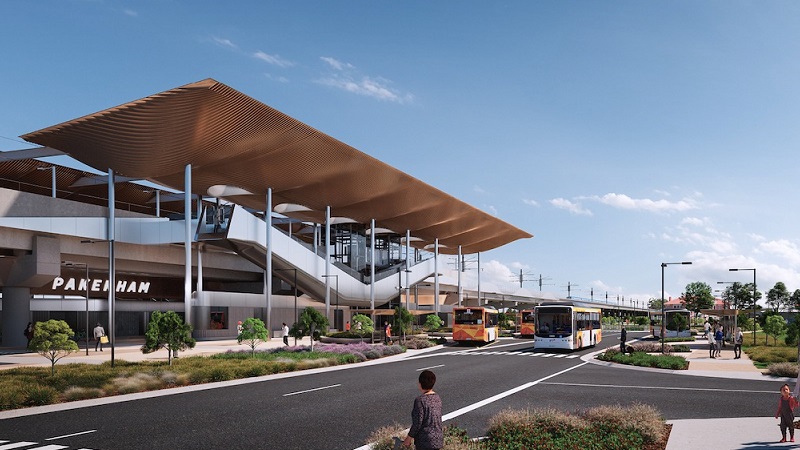 ▲ Pakenham Station will rejuvenate the busy pedestrian and shopping precinct, and create safer and more direct links between public transport, the town centre and additional parking.

The Pakenham stations are expected to open in 2024 and will create links to the shopping precinct and public transport as well as 450 car parking spaces.
Member for Bass Jordan Crugnale said Pakenham was a vital connector to Melbourne and regional Victoria.
"These new state-of-the art stations will be centrepieces our community can be proud of," Crugnale said.
"These level crossing removal projects are a real game changer for Pakenham and the region.
"They will have huge amounts of open space for everyone to enjoy, a main bus interchange and we can't wait to see our trains run every 10 minutes."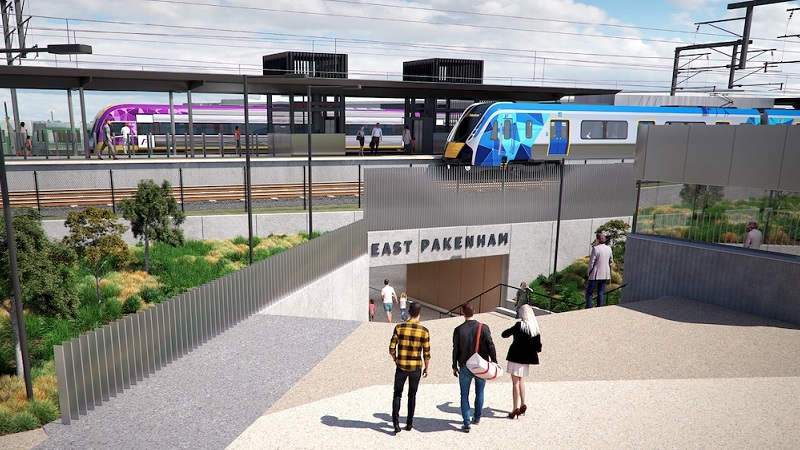 ▲ The rail project extends the metropolitan rail track and builds a new East Pakenham Station.

New station designs across Melbourne are being created to reflect the character of specific suburbs with Arden, Parkville, state library, town hall and Anzac stations also in the works.
National Pacific Properties was the latest developer to buy into Pakenham East, which already has estates planned by Lendlease, Satterley Property Group and Parklea.
The architect for Pakenham's new stations, Genton, is also behind the design for Reservoir Station on the Mernda line as well as the approved Paramatta Powerhouse in Sydney.
Article originally posted at: https://www.theurbandeveloper.com/articles/train-station-designs-for-pakenham-revealed