Property Development
Fri 08 Jun 18
Lendlease Wins Approval for Timber Tower at Barangaroo
---
Development heavyweight Lendlease has received the green light for a second timber office building at Barangaroo South.
The timber building, which will be called Daramu House meaning "tree house" in the local Aboriginal language, will consist of more than 10,000sq m of commercial floor space and around 680sq m of retail.
Daramu House at Barangaroo is designed by Australian architect Alec Tzannes. On Friday, it was announced that Tzannes was awarded the Australian Institute of Architects' highest honour – the 2018 Gold Medal.
The tower construction of Daramu comes after the completion of Australia's first engineered timber office building in 2017, the International House Sydney also in Barangaroo, and marks Lendlease's sixth engineered timber building in Australia.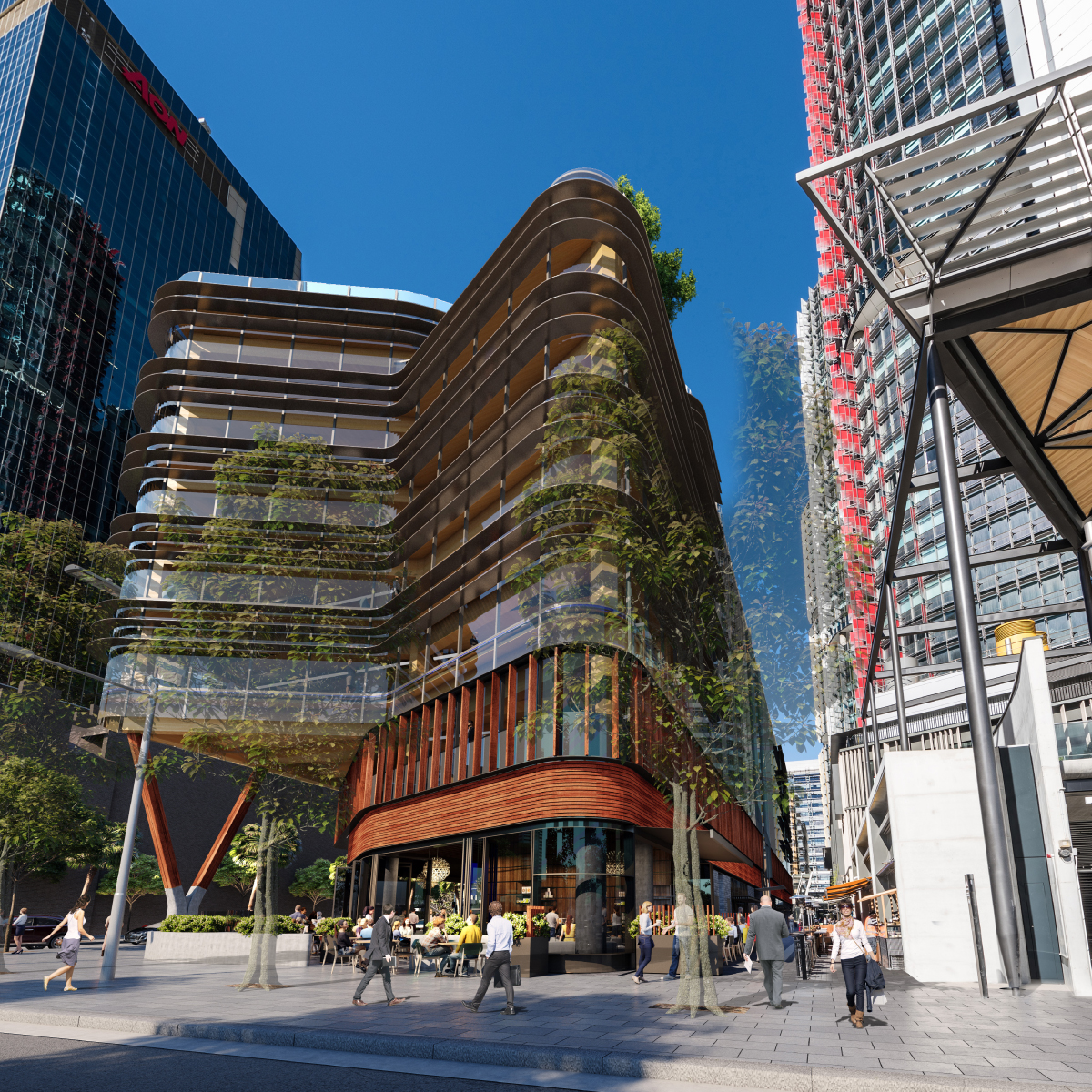 Daramu House which means "tree house" will be Lendlease's sixth engineered timber building in Australia.

It will be built at Barangaroo from cross-laminated timber (CLT), part of a new wave of pre-build construction technologies produced from timber, and Glulam, or glue-laminated timber.
The listed construction giant has also recently lodged a development application for a $292 million apartment project at Collins Wharf in Melbourne's Docklands.
Construction of the Daramu tower, which will front Hickson Road, will include the use of sustainable timbers, as well as roof-top planting to capture rain, and solar photo-voltaic cells to supply power to the precinct.
Related reading: New Timber 'Vertical Village' Planned for Paris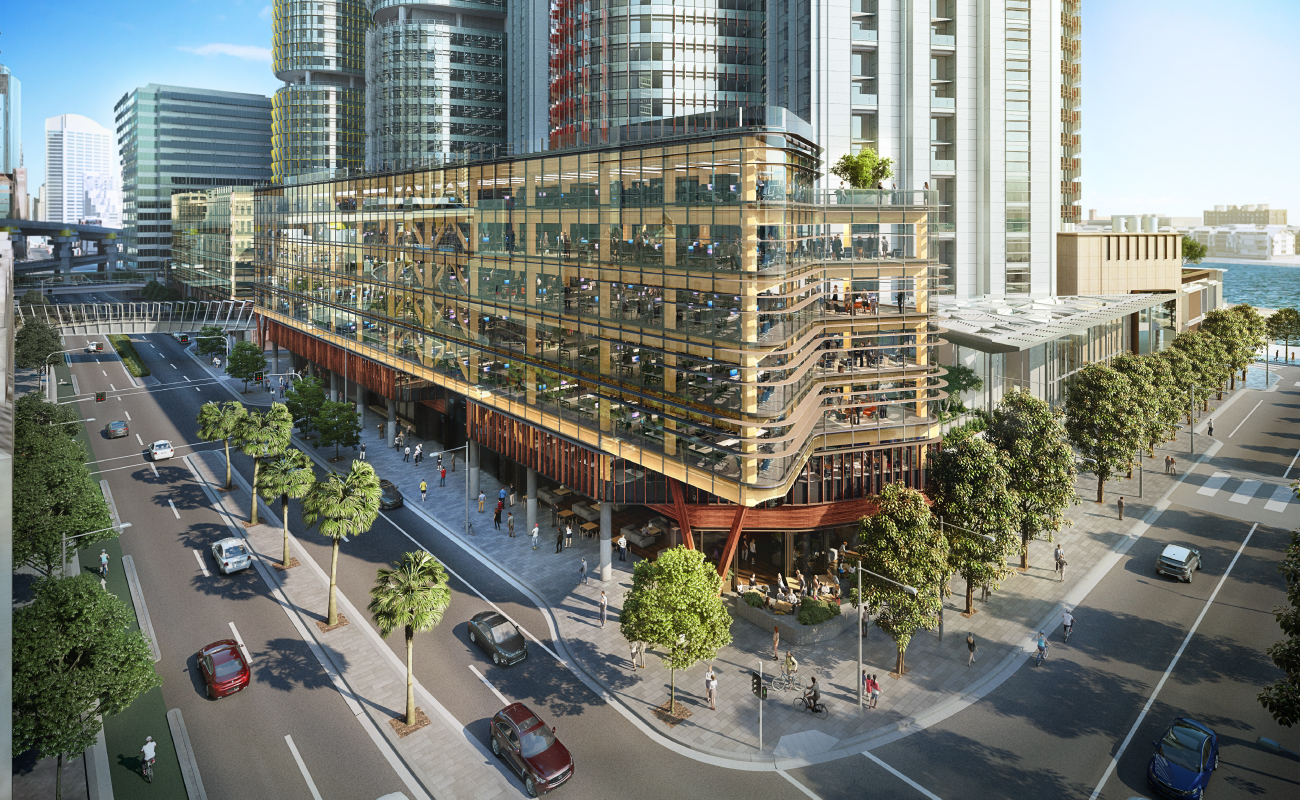 Daramu House will include the use of sustainable timbers.

Barangaroo South managing director Rob Deck says Lendlease is committed to achieving sustainable solutions with Barangaroo South already attaining Australia's first 6-star Green Star Communities rating and WELL Certification.
"With engineering by Lendlease's DesignMake business, Daramu House will offer ground level retail tenancies, six floors of office space constructed from cross laminated timber and glulam (glue laminated timber), a building material with a structural strength akin to concrete and steel," Deck said.
The popularity of timber buildings has increased in recent years as technology advancements encourage the use of the material in construction of major building projects around the world.
Cross-laminated timber manufacturer XLam recently opened a $25 million CLT plant in Wodonga.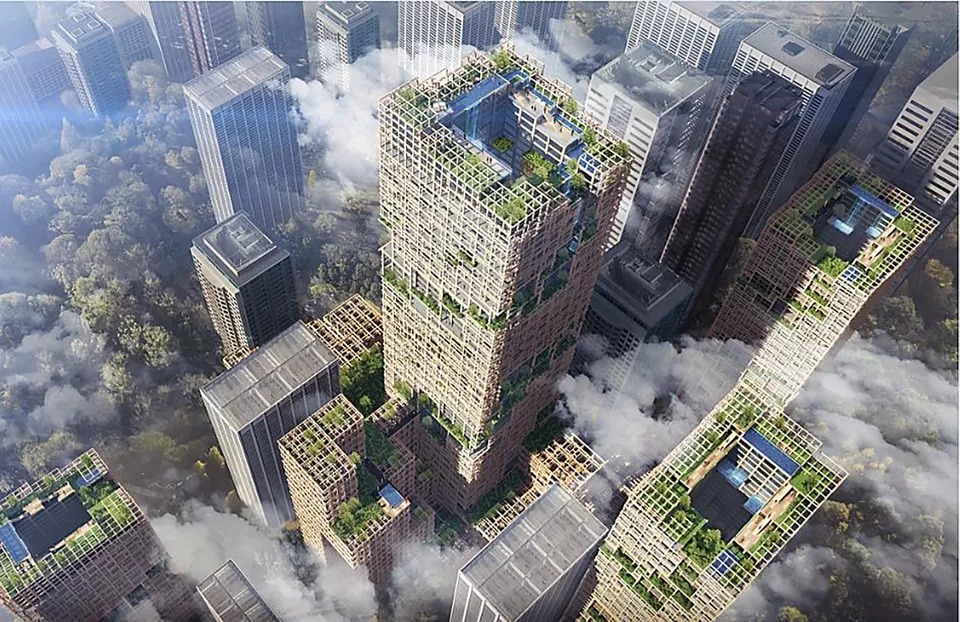 Sumitomo Forestry announced plans earlier this year to build a 70-storey tower, called "W350", which will quadruple the size of the world's current tallest timber building.
Article originally posted at: https://www.theurbandeveloper.com/articles/lendlease-wins-approval-for-timber-tower-at-barangaroo-