First Look: Cbus, Scentre Unveil David Jones Transformation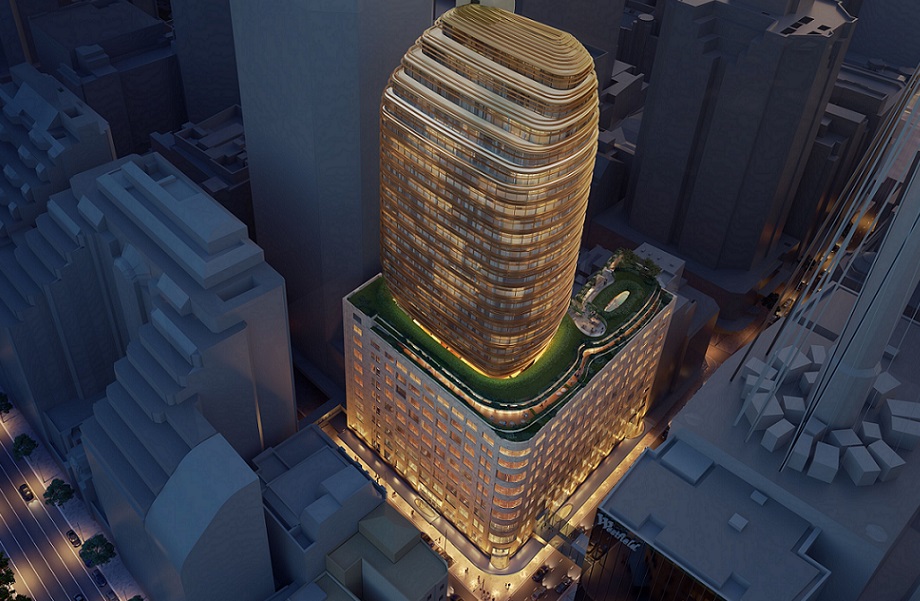 Cbus Property and Scentre Group has unveiled its Castlereagh Street vision ahead of the decision on the development application this month.
Construction on the 111 and 121 Castlereagh Street sites are expected to start at the end of May if granted approval by the City of Sydney.
The adaptive reuse of the original David Jones Men's Store, also fronting 77 Market Street, will see a 22-storey residential tower rise above the heritage building.
Designed by architects Fjmt, the suspended elliptical tower comprises 101 apartments, community space and podium gardens.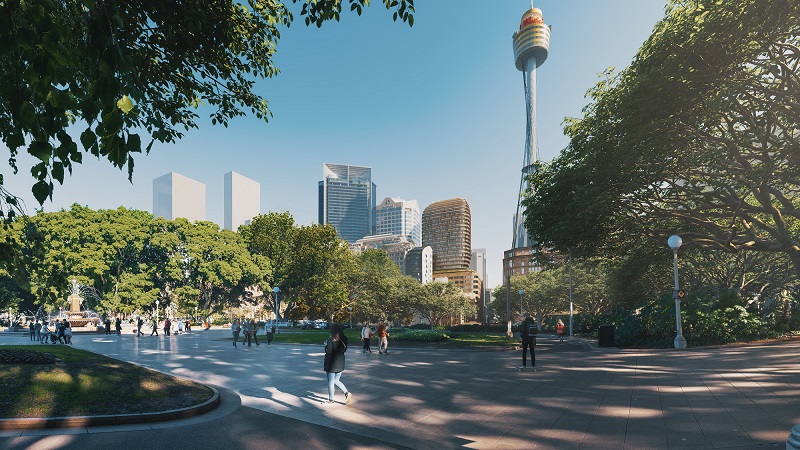 ▲ The Sydney CBD skyline with the new tower above David Jones.
At the 121 Castlereagh Street building, Cbus has proposed six levels of serviced office space measuring 11,500sq m, above the anticipated extension of Westfield Sydney developed by Scentre Group.
The premium-grade office space would have its own entrance but be visibly connected to the shopping centre with a central atrium to create a vertical flow of light.
Cbus Property chief executive officer Adrian Pozzo said they wanted to reshape the Sydney skyline with this development.
"The Castlereagh site offers a prestigious address with rare historic character in the centre of Sydney," said Pozzo.
"It provides the opportunity to offer the best of both worlds by both showcasing the heritage and also bringing it into the future, with new architecture and world-class commercial and residential assets."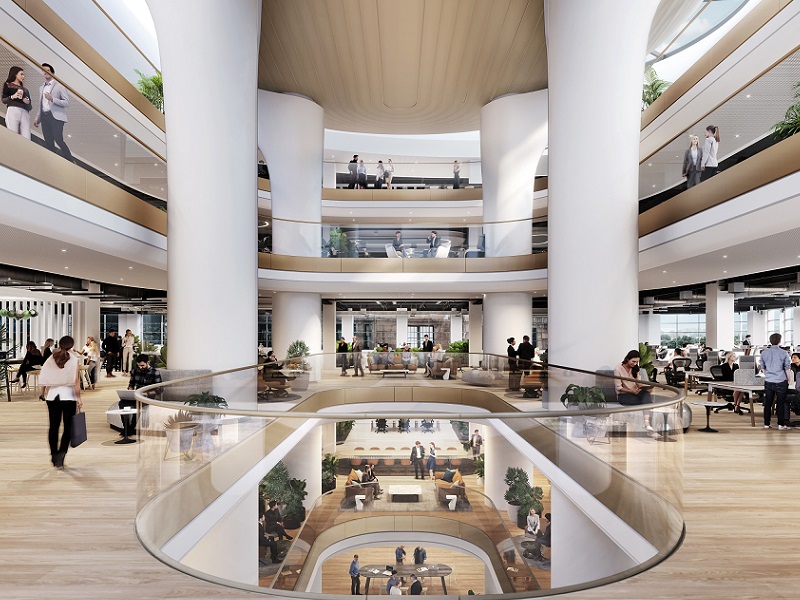 ▲ The commercial and retail space is connected by a vertical column inside the 121 Castlereagh building.
Scentre Group Development director Stewart White said the new development and Westfield expansion were both highly anticipated.
"As the city's home of luxury, Westfield Sydney is experiencing a wave of luxury brand rejuvenation, expansion and renewal driven by strong demand from selective and discerning local and international customers, drawn to the centre by a wave of new luxury brand openings," White said.
Colliers International has been appointed as the selling and leasing agent for the buildings.
Article originally posted at: https://www.theurbandeveloper.com/articles/first-look-cbus-scentre-on-david-jones-tower-transformation-in-sydney-