Property Development
Wed 31 Jan 18
Proposal for 'Subtropical' Apartment Tower in West End
An application has been submitted to the Brisbane City Council for a FJMT-designed, 12-storey residential tower in the heart of West End.
The prime waterfront site on Victoria Street in South Brisbane, owned by two Brisbane tech-founders, has likely transacted around the $40 million-mark. It last sold for $4.7 million in 1999. Brisbane-based developer Pointcorp carried out due diligence on the site in 2014.
The development comprises 446 units, retail space at the corner of Victoria Street and Riverside Lands Park, communal open space on roof of the tower and publicly-accessible space adjacent to the Riverside Lands Park and along the frontages of the site. A double-storey podium will house the retail component of the development, with the remaining 10-storeys making up the residential scheme.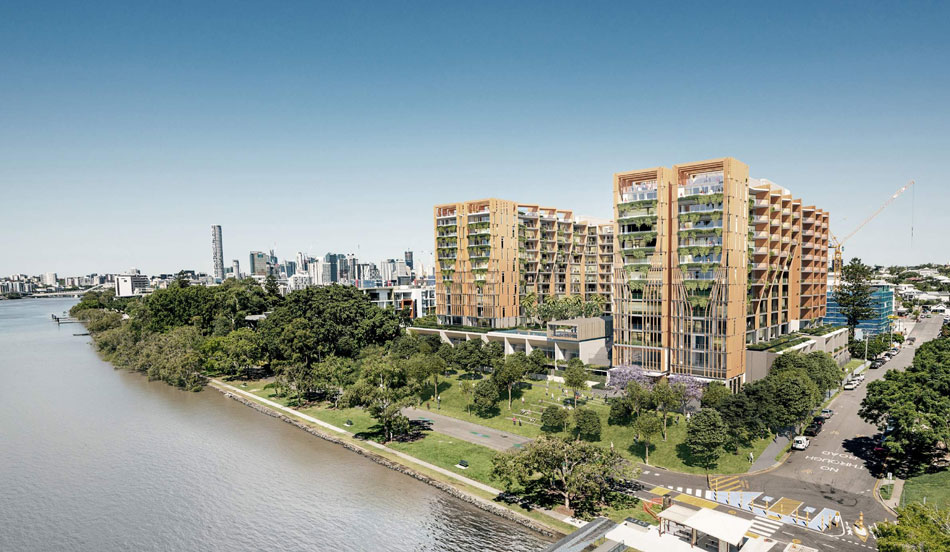 The proposal was submitted by Crown West in early January – a popular time for development applications that are likely to cause some community objection. Local Greens councillor Jonathan Sri spoke with The Urban Developer about the lack of public infrastructure to support the density the development will bring to the area.
[Related reading: Melbourne Developer Moves in on Brisbane's James Street]
"The ratio of population to useable green space is very low, and this particular development application seems to fall short of the neighbourhood plan's requirement of 2500sq m of open space," he said.
"When some developers are granted generous exemptions to the neighbourhood plan while others are held strictly to the acceptable outcomes for heights and setbacks, [it] distorts the market, making it harder for both nearby residents and developers to know what will and won't be permitted on a site.
"It would be better if the rules were applied consistently for all developers."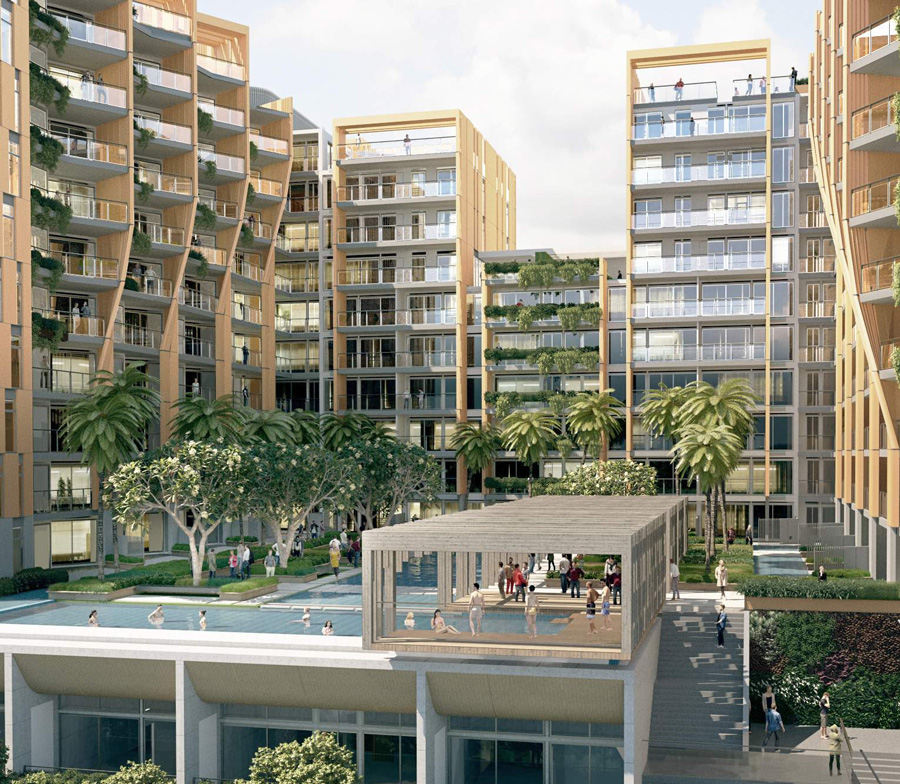 According to the proposal, the design is inspired by Brisbane's subtropical outdoor climate, "integrating the Brisbane river, with a modulated building form and rotated balconies, increasing access to river views."
[Related reading: Kangaroo Point 'Buildings That Breathe' to Drive Brisbane as New World City]
The application proposed the development feature 530 car parking spaces as well as bicycle parking in two basement levels and at ground level. The proposal is predominantly residential and includes a range of apartment types, from one bedroom apartments to three bedroom apartments and penthouses.
The proposal will now await further word as it progresses through council.
Article originally posted at: https://www.theurbandeveloper.com/articles/proposal-for-subtropical-apartment-tower-in-west-end