Europe's First Underwater Restaurant Opens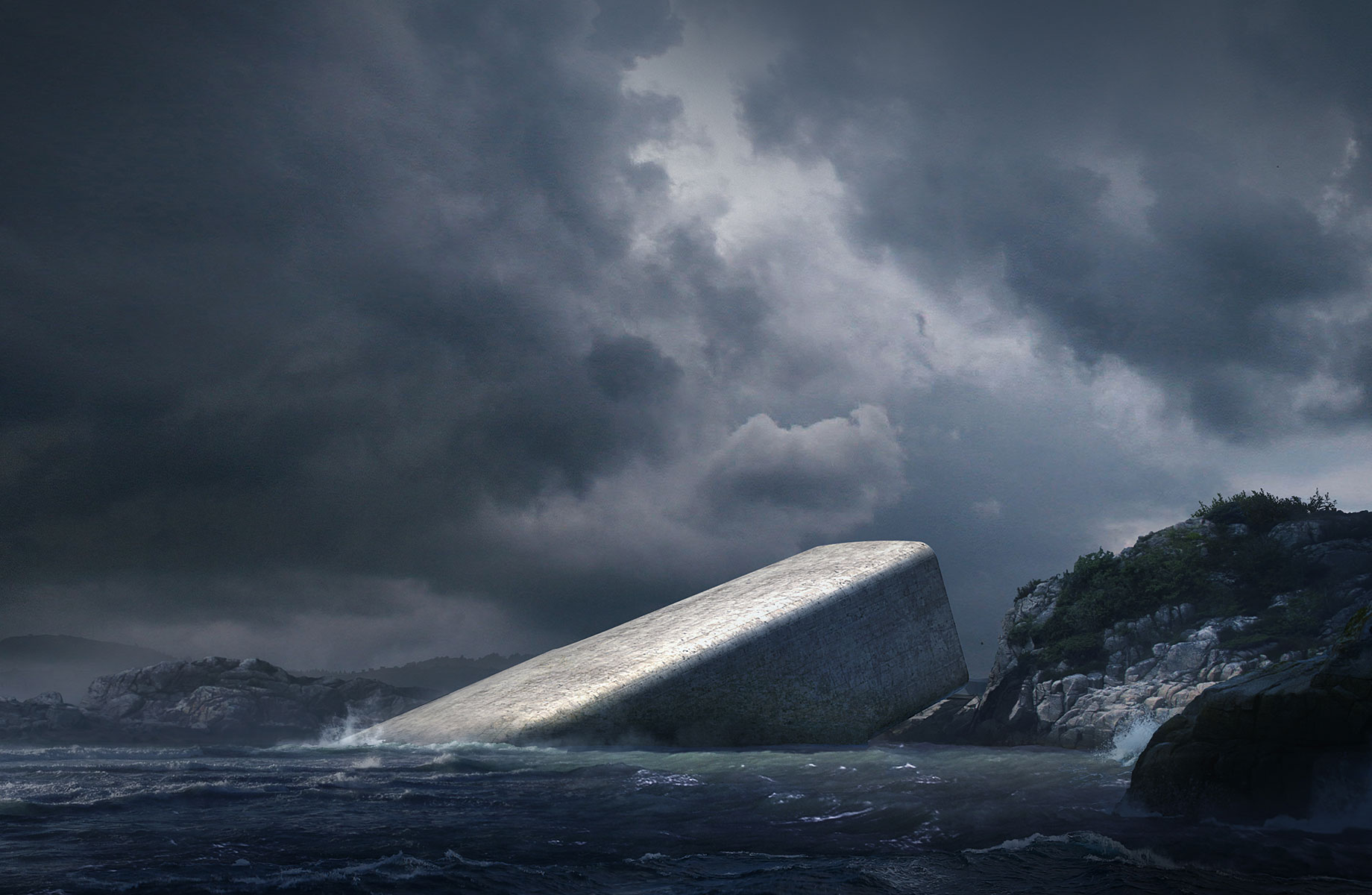 Situated on the rocky coastline of Norway's southern tip and half-sunken into the sea, Europe's first "underwater" restaurant opened this week.
Designed by architect Snøhetta, construction of the 495sq m restaurant, named "Under", took three years to complete.
An eleven-metre-wide and 3.4-metre-tall horizontal window provides a visual of the outside.
Supplied

Its dining room, which is protected by half-metre-thick concrete walls, sits five metres below the sea's surface.
The building's 34-metre long structure is half submerged, breaking the ocean's surface.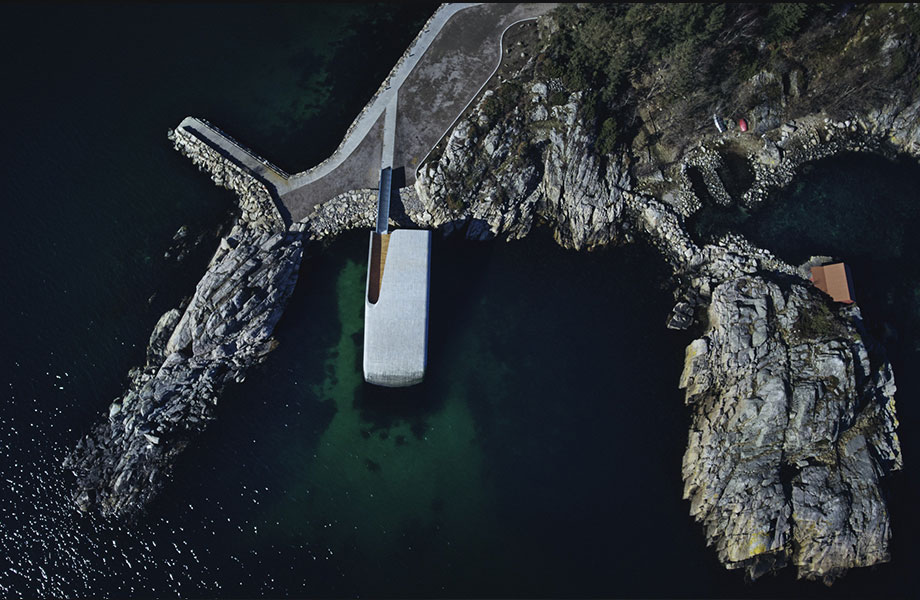 Located in Lindesnes, Norway, the structure is designed to integrate into its marine environment.
Supplied

Snøhetta founder and architect Kjetil Trædal Thorsen describes the restaurant as a story of contrasts.
"The project underscores the delicate ecological balance between land and sea and draws our attention to sustainable models for responsible consumption."
Related: SOM Unveils New 550m Skyscraper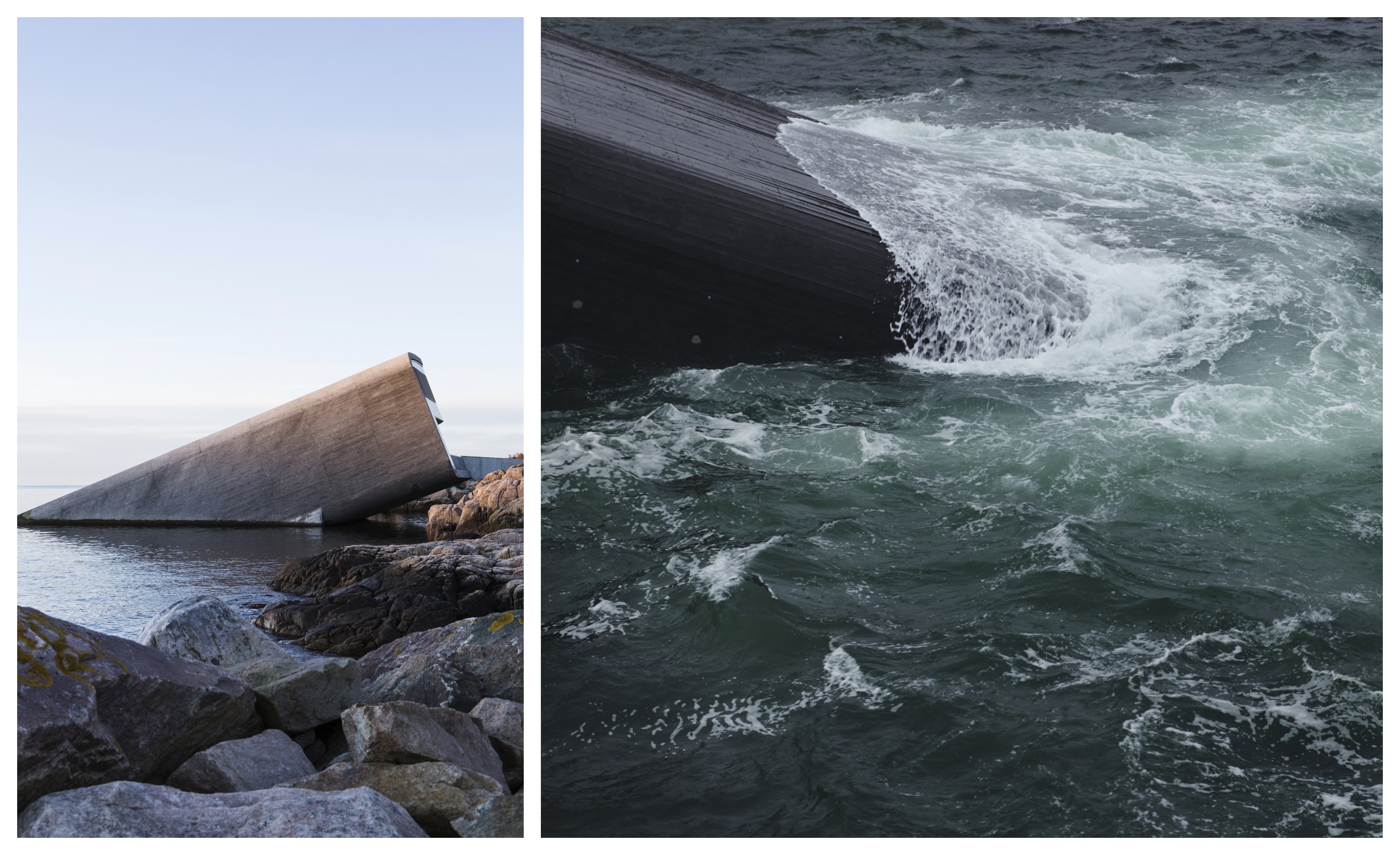 In Norwegian, "under" has the dual meaning of "below" and "wonder".
Supplied

Thorsen said the roughness of the restaurant's concrete exterior will grow an artificial reef, encouraging limpets and kelp to inhabit.
The restaurant also functions as a research centre to study local marine life.
"Marine species flourish here in the both briny and brackish waters to produce a natural abundance in biodiversity at the site," Thorsen said.
Related: First Look: 140 Hectares Transformed In Gold Coast 'Ocean Park' Plan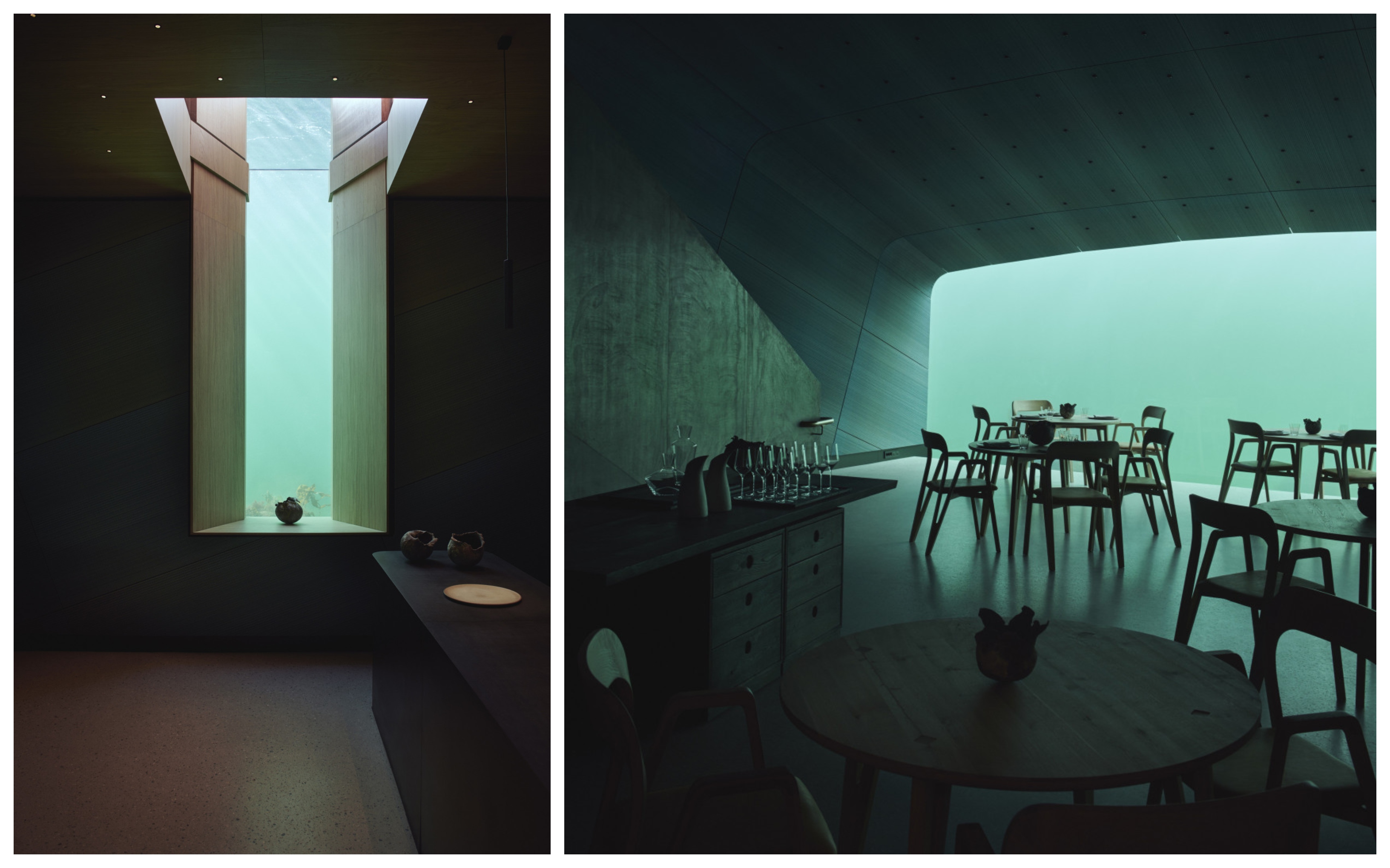 In this building, you may find yourself under water, over the seabed, between land and sea. This will offer you new perspectives and ways of seeing the world, both beyond and beneath the waterline," Snøhetta's Kjetil Trædal Thorsen.
Supplied

With a special emphasis on sustainable wildlife capture, the restaurant's culinary focus is on, very, locally-sourced produce.
Danish expatriate Nicolai Ellitsgaard is the head chef of Under, which can seat 35-40 dinner guests.
Article originally posted at: https://www.theurbandeveloper.com/articles/europes-first-underwater-restaurant-opens