Australia's Top Buyers and Sellers for 2017
---
Contributed by Warwick Petschack

As we quickly head toward the tail end of 2017 we can already see that this year will eclipse 2016 for total investment sales with close to $30 billion in transactions being recorded, up 10 per cent in volume on last year.
RE-Intel gather this data from reported sales above $10 million across all markets and sectors in Australia with data now going back to 2015.

As with every transaction there are buyers and sellers and one of the interesting insights into the transactions RE-Intel has seen so far in 2017, is who the key buyers and sellers are and how strong their convictions have been about the real estate market.

RE-Intel assess this by examining the net investment position for each investment manager which adds all the purchases and deducts all the sales they have made this year. This data shows how strong an investment manager's convictions are and how deep their capital base is and whether this leads them to be strong seller or a strong buyer.

The chart below from RE-Intel shows who the top ten strongest buyers and sellers have been across all sectors.

The top four buyers are all domestic fund managers, whilst the top three sellers are offshore fund managers. It is quite evident that offshore fund managers are seeing the market fully priced and have elected to sell assets and return capital while the local investment managers have continued to build the portfolios.

Top on the buyers list is AMP Capital who have invested a net $1.7 billion of capital across the commercial and retail sectors with an average cap rate of 5.5 per cent. AMP Capital have invested heavily in the commercial sector with the Wynyard Place acquisition together with smaller acquisitions in Melbourne, Mascot and the Brisbane fringe markets, offset slightly by the sale of an asset in North Sydney.

AMP Capital's appetite for retail has been just as strong with acquisitions in Rockingham, Newcastle, Southport and Warner and this is likely to grow stronger with the prospect of their purchase of Indooroopilly.

AMP Capital easily eclipse Dexus who have a net position of $870 million predominantly from their acquisition of the MLC Centre and in Pyrmont but offset by their sale of a site in Parramatta.

Charter Hall have undertaken the largest number of deals across the market with 42 transaction of including $1.3 billion of acquisitions and $0.5 billion of divestments generating a net investment position of $870 million.
Related reading: Charter Hall's $450 Million Brisbane Square Office Tower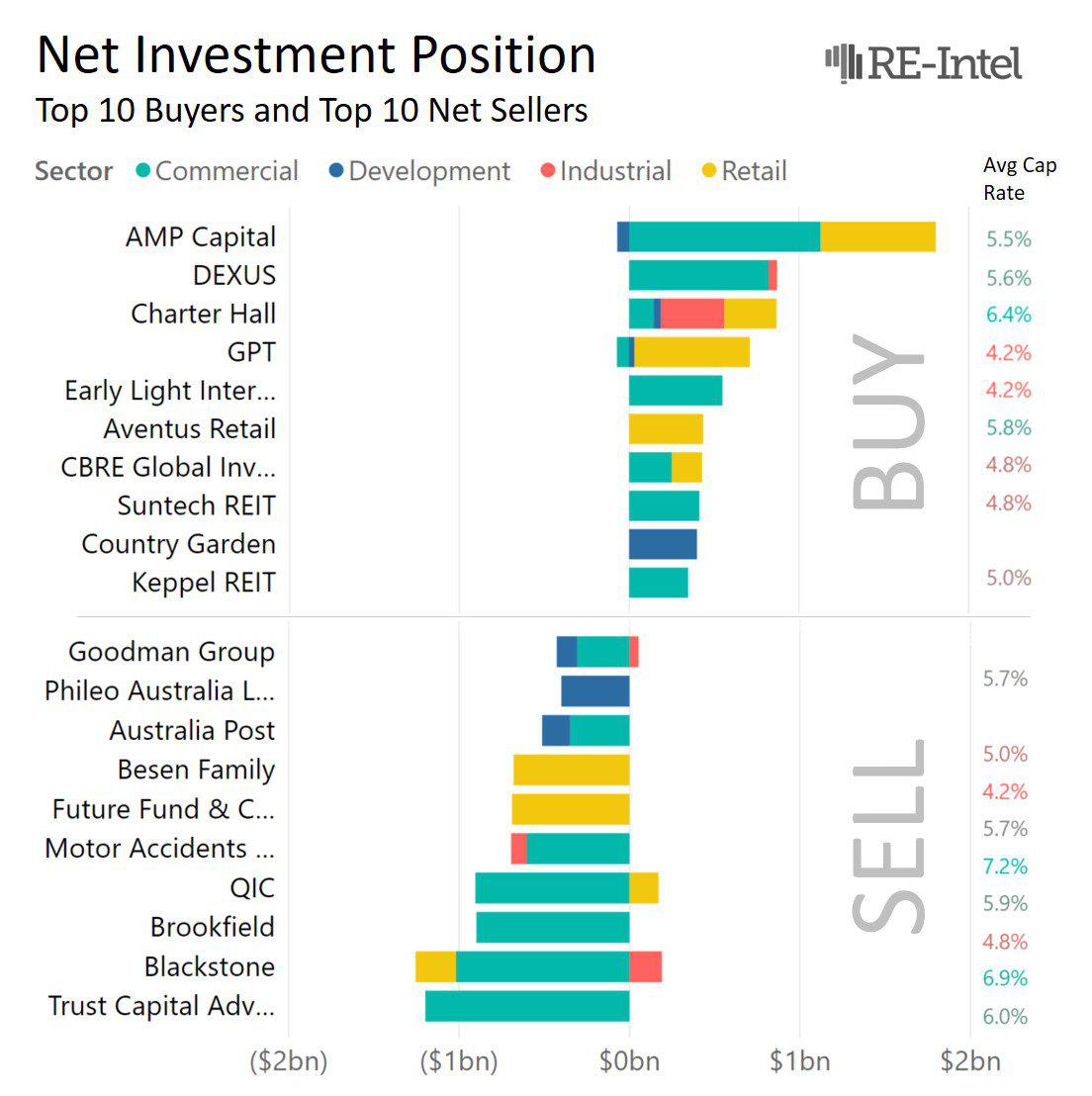 Top on the sellers list is Trust Capital Advisors who announced this week that they exchanged on five commercial properties worth $730 million along with an earlier sale this year in Canberra, taking their total divestments this year to $1.2 billion.

Blackstone were also strong sellers in the market with large commercial sales in Sydney, Melbourne and Brisbane with more recent acquisitions in Perth, Adelaide and Brisbane. Blackstone have been a net buyer of industrial assets, with a focus on Victoria, and a net seller of retail assets with Rundall Mall with the sale of their remaining retail portfolio yet to be completed.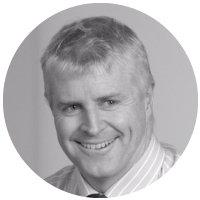 RE-Intel have a free portal where you can access sector summary data.

Contributed by Warwick Petschack
Warwick has been managing capital in property investments for over 25 years and was principally responsible for the management of AMP Capital's $1.5 billion Opportunistic Property Funds from 2003 to 2016. The fund's investments included commercial office assets, residential apartment developments, strata industrial developments and industrial and residential land subdivision. Warwick is the managing director of Capital Management Australia.
The Urban Developer will occasionally publish opinion pieces written by outside contributors representing a wide range of viewpoints.
Article originally posted at: https://www.theurbandeveloper.com/articles/australias-top-buyers-sellers-2017