Architecture and Design
Wed 10 Oct 18
Winning Architect Revealed for Auckland Skyscraper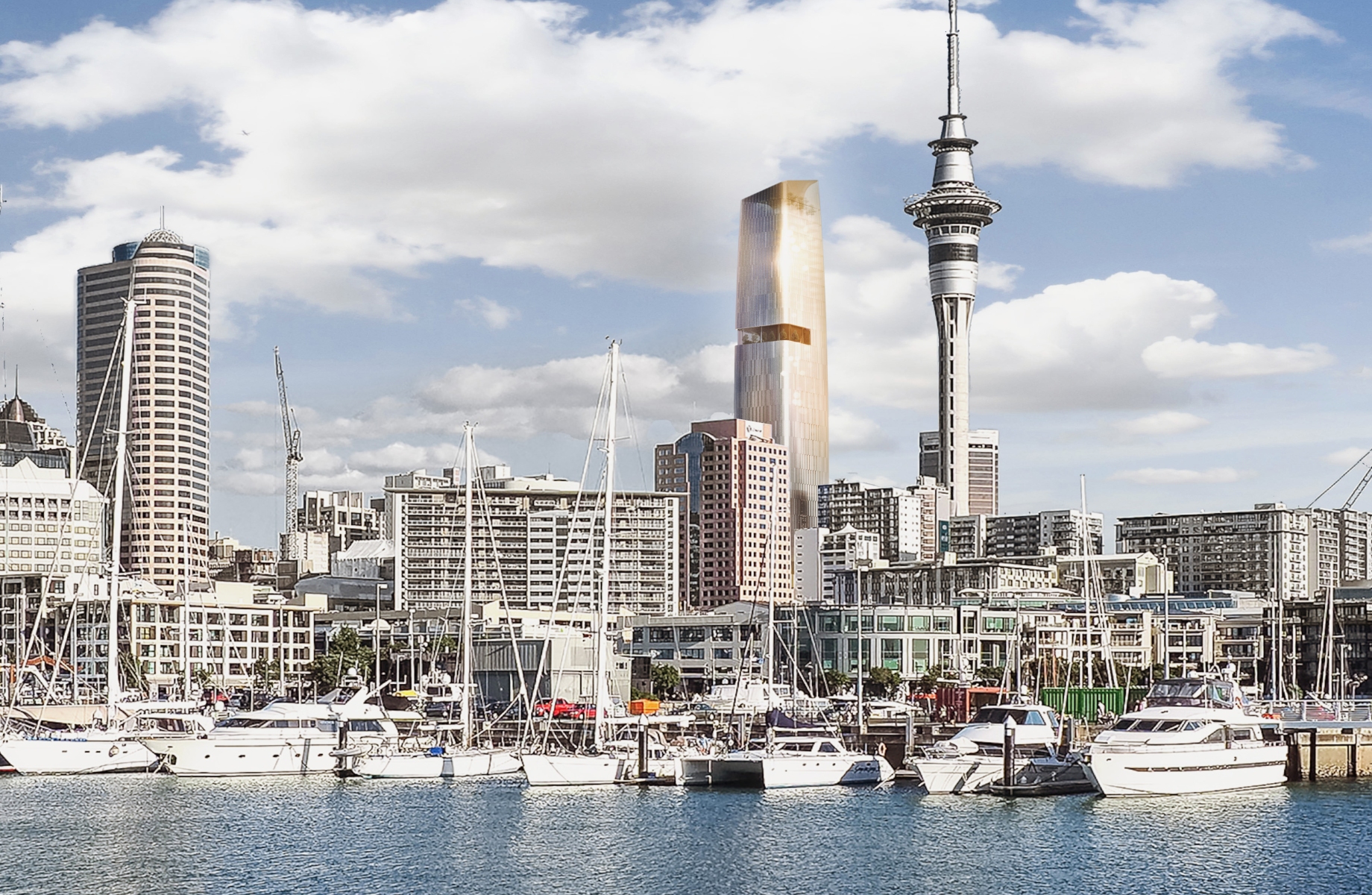 Melbourne-based architects Woods Bagot has taken out the coveted first prize with its "sleek and crystalline tower" design set to transform Auckland's CBD skyline.
The 50-level skyscraper, comprising 226 apartments and a 233-room, 5-star hotel was designed in partnership with local New Zealand firm Peddle Thorp.
Woods Bagot principal and design leader Peter Miglis said the building took inspiration from New Zealand's natural landscape.
"It's a strong, city-defining tower with an elegant silhouette that is enduring for the skyline of Auckland."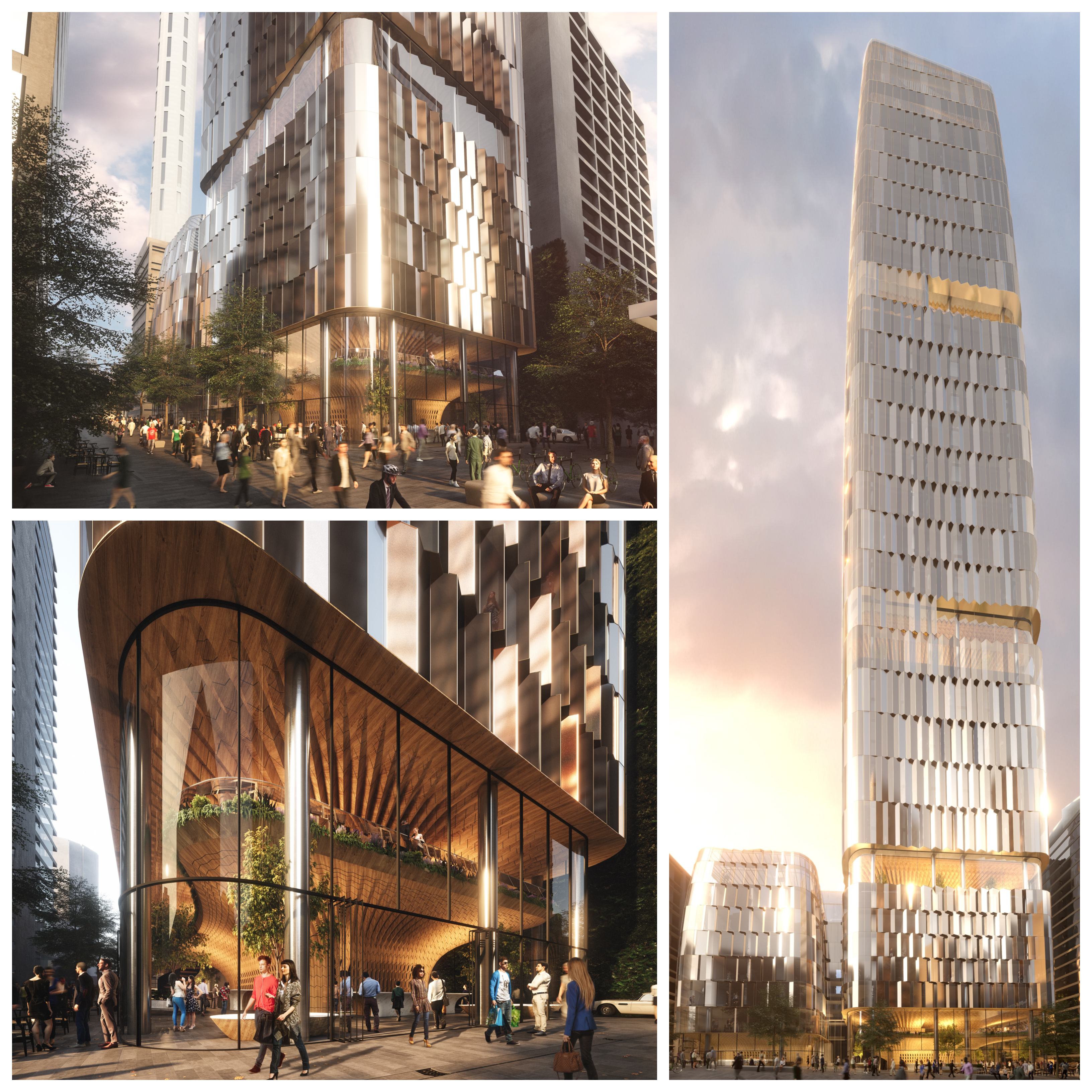 Woods Bagot shifted the hotel lobby to the top of the podium level to encourage a highly public focused area at street level.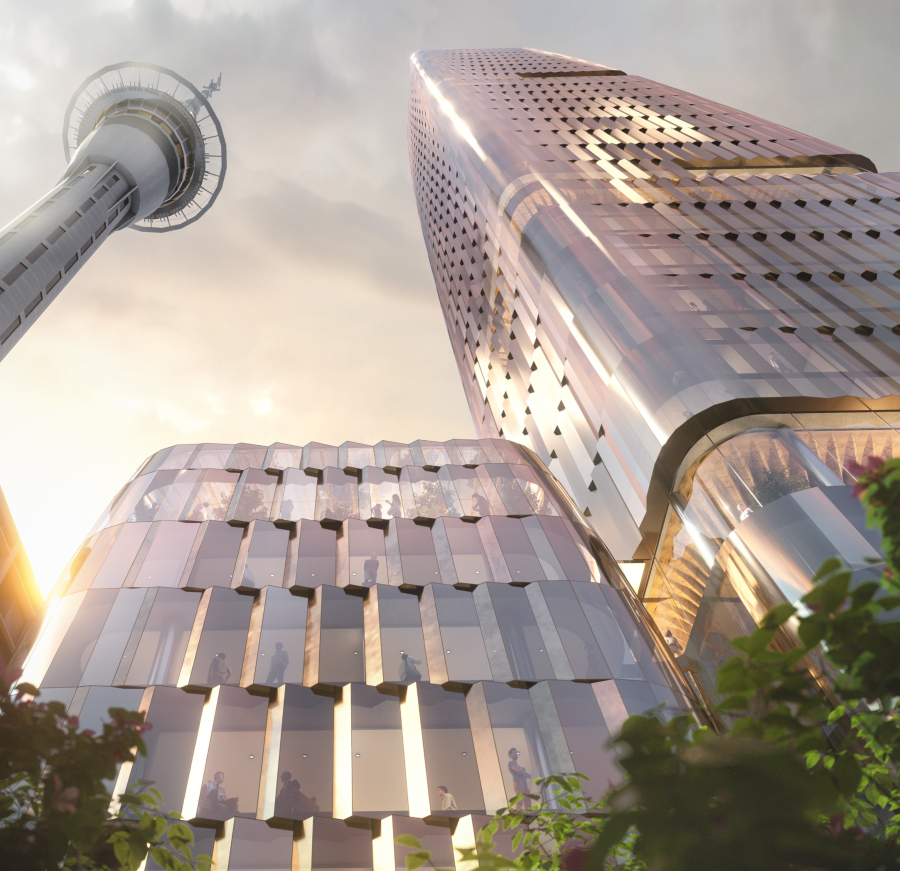 An illustration of the podium view. The tower will be located one block away from Auckland's 237m high Sky Tower

Woods Bagot's winning design, described as a "building for the people" will offer a street level market place and a roof top zen garden, soaring 180 metres above Auckland city.
Architect and urban designer Julie Stout, who sat on the selection panel, says it was the detail put into the lower levels of the tower as key to the design's winning selection.
"The most elegant thing that Woods Bagot and Peddle Thorp did was address the street. They created a very active urban people space and populated it with every day activities like eating, shopping, and a market type environment," she said.
Peddle Thorp NZ director Richard Goldie says the design has a strong sense of place which will be reinforced by the use of dramatic curved and pleated timber in the building.

The architects created two designs for the 65 Federal Street competition, with the first design following current city planning rules and the second showcasing what could be built with a focus on design excellence.
The design teams who competed for the multimillion-dollar project included Warren and Mahoney, Zaha Hadid, Cox Architecture, and Elenberg Fraser .
Auckland's newest multi-million project is expected to be completed in 2022.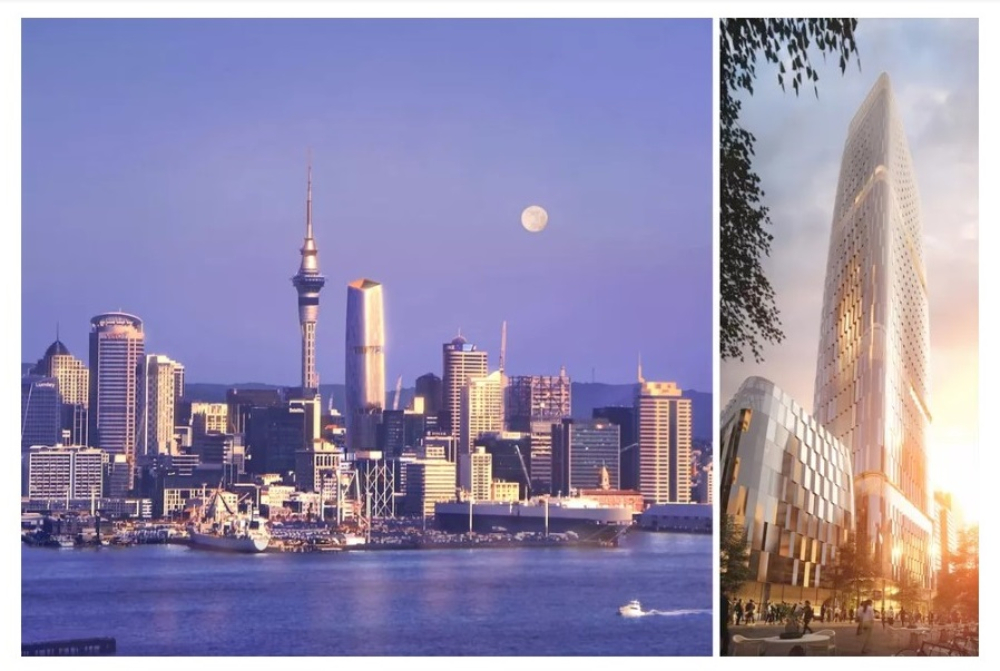 The 180-metre-tall building will occupy a 1600 square metre site at 65-71 Federal Street.
Article originally posted at: https://www.theurbandeveloper.com/articles/woods-bagot-wins-200m-design-competition