South Bank to Grow by Two-Thirds under New 'Vision'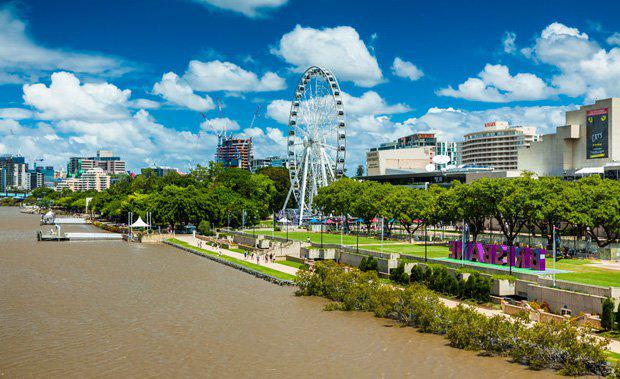 Vision South Bank, an innovative future vision for South Bank in Brisbane, has been launched by Business South Bank and precinct stakeholders.
The Vision South Bank report documents the future planning for the precinct for the next two decades.
The guide inspires each stakeholder to combine their aspirations by preparing forward plans that are complementary to the shared vision, so that initiatives and investments collectively contribute to the precinct's shared future.


South Bank would grow by two-thirds as part of a vision to make Brisbane's most popular park and cultural hub into 'the best urban precinct in the world'."


Four strategies will guide the future of the South Bank precinct to ensure it evolves:
1. Global destination
Provides a long-term plan for expanding the precinct offer of cultural destinations, education and events facilities and related business opportunities;
2. Connect together
Offers a blueprint for improving key connections within and beyond the precinct, including major gateways, streets, pathways and river links;
3. Space to Grow
This strategy identifies new public spaces to be provided in future and highlights those spaces that will need upgrade and investment;
4. Collaborate
Presents a shared understanding of the need for precinct stakeholders to collaborate on marketing, events, information, and planning.
Some opportunities have been identified for future exploration including an extension into Kurilpa; transforming the cultural heart into a world class public space; Glenelg Street becoming a spine for movement, greenery and festivals; and improving the tourist offering around the Maritime Museum.
"A sustainable vision for the future is needed. And now is a great opportunity to set that Vision for the next twenty years for South Bank," Wolfe said.
A copy of the final report can be downloaded here.
Article originally posted at: https://www.theurbandeveloper.com/articles/vision-south-bank-launched-brisbane