Brisbane Metro
Thu 17 May 18
Vision Released of Brisbane's Underground Metro Station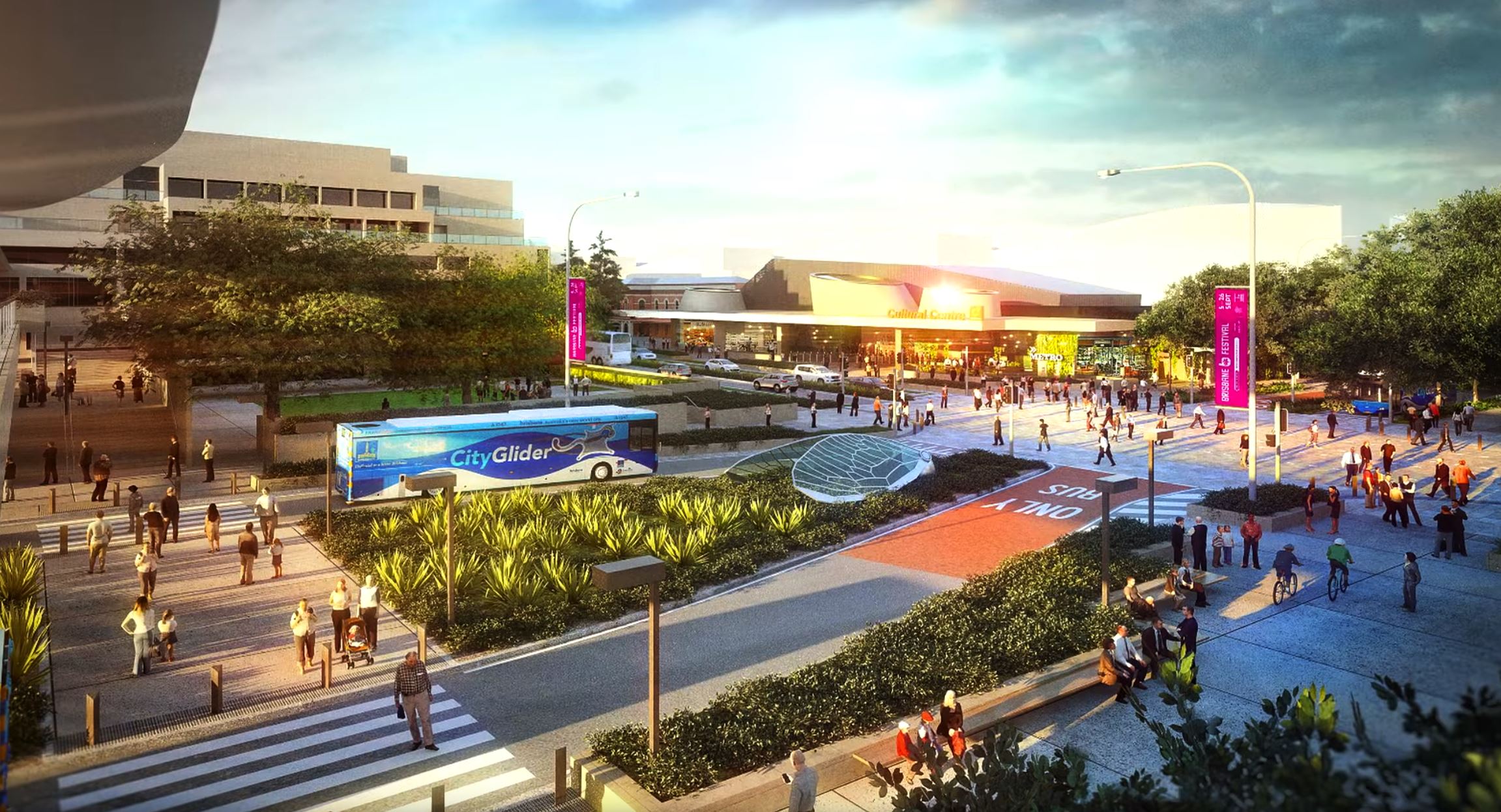 A first look at Brisbane Metro's $315 million underground station at the Cultural Centre has been provided through the release of designs for the station at South Brisbane.
Fly-through vision of the station has been released by Brisbane Lord Mayor Graham Quirk who was joined by federal Urban Infrastructure and Cities Minister Paul Fletcher.
The new station will be built on a parcel of land owned by the state government near the intersection of Grey and Melbourne Streets, and link Brisbane Metro passengers with the cultural precinct.
Metro vehicles will be linked to Victoria Bridge via an underground tunnel which will reduce congestion at the Melbourne and Grey Streets intersection.
Related reading: Brisbane Live! Entertainment Precinct Gets a Funding Boost

Brisbane City Council released the fly-through vision of the station even though it is still in discussions with the state government about buying parcels of the land for completion of the station.
The lord mayor has said council has money put aside for the land parcels if they are not gifted by the government, which could cost up to $30 million.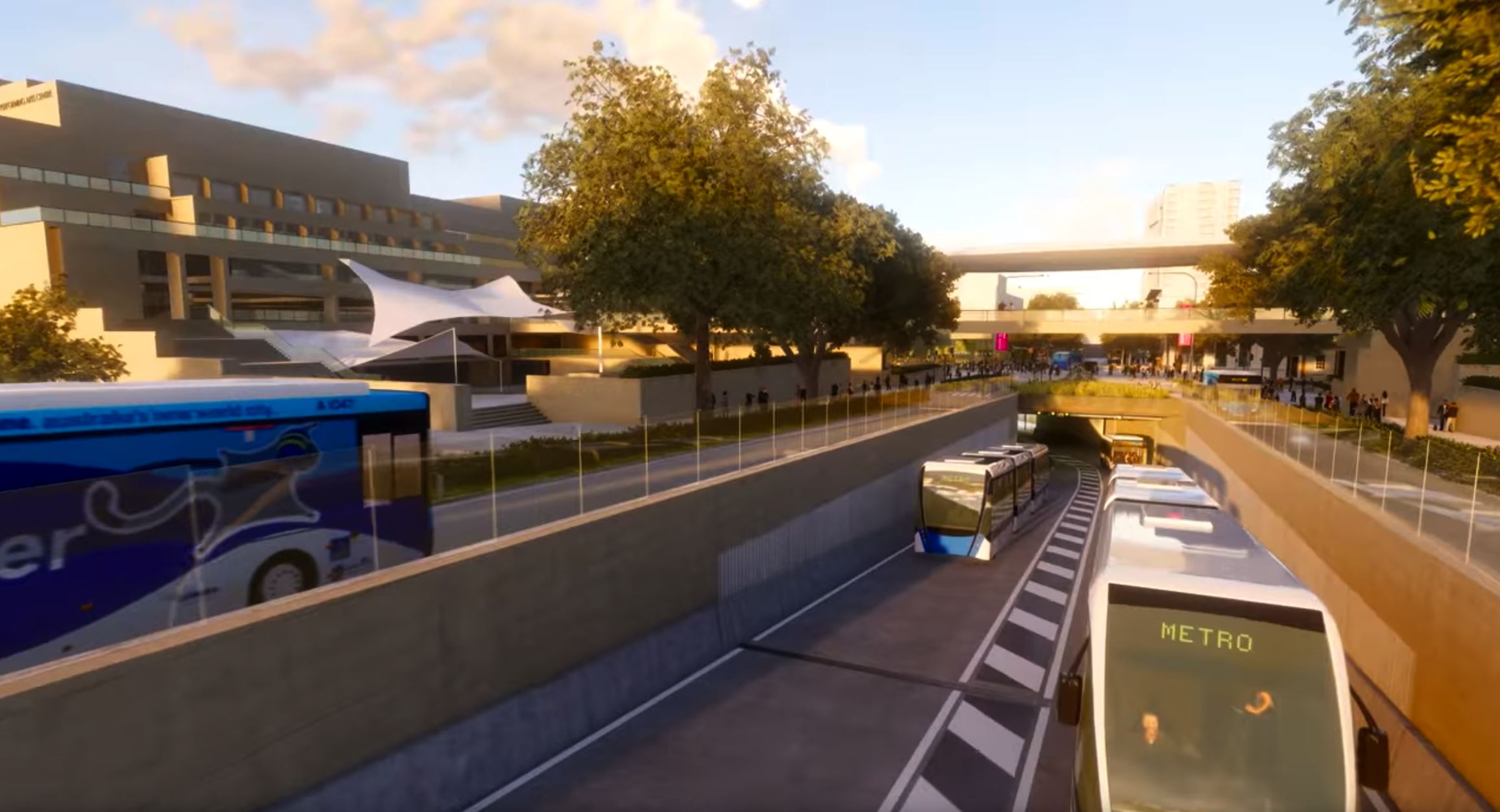 The council has committed to funding two-thirds of the $944 million Brisbane Metro project with the federal government announcing it was committing $300 million as a funding boost in the 2018-19 federal budget.
The budget granted Queensland $5.2 billion for infrastructure projects but the Cross River Rail project failed to receive any funding which topped the Palaszczuk government's funding wish list.
State Treasurer Jackie Trad criticised the federal coalition for failing to pay Queensland the attention it deserves on the back of jobs growth that has accounted for one third of that across the country.
Related reading: Queensland Puts Hand Up for Google HQ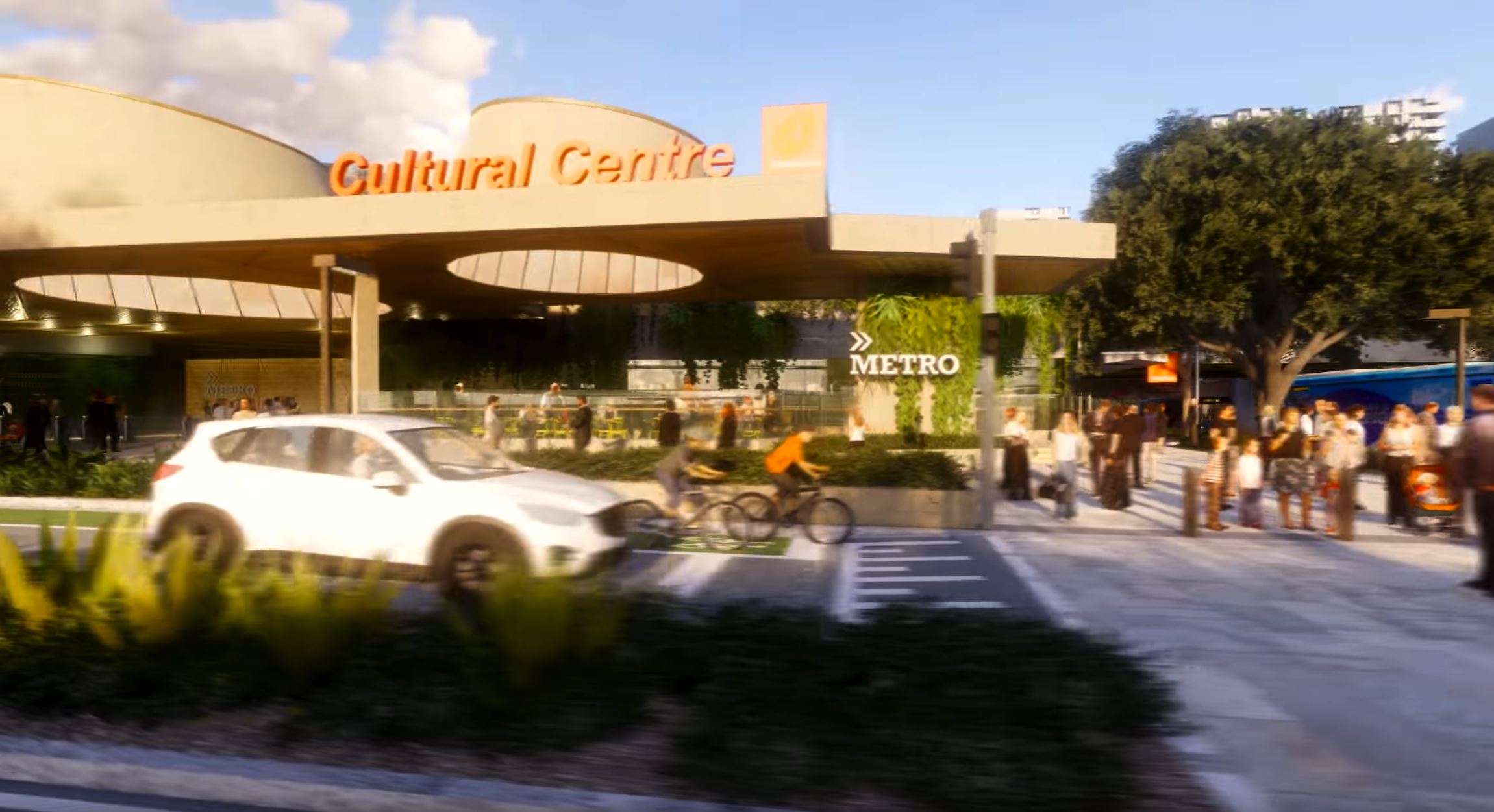 The Metro will include two lines – one that runs from Eight Mile Plains to Roma Street and another that will stretch from the Royal Brisbane Women's Hospital to UQ Lakes.
The design of the Metro vehicles has yet to be determined with several proposals being considered, though specially licenced drivers will be required.
"You can't drive it with a bus licence, you can't drive it with a train licence – it's a stand-alone vehicle which will require special licensing in terms of the driver," Cr Quirk said.
Construction of the Brisbane Metro is expected to start in 2019 and be completed by 2022.
Council has invited residents and stakeholders to have their say on the Brisbane Metro draft Design Report until Friday 25 May 2018.
Article originally posted at: https://www.theurbandeveloper.com/articles/vision-released-of-brisbanes-underground-metro-station