Twin-Tower Hotel Approved in Melbourne's Fishermans Bend
Melbourne-based development company R. Corporation has received the green light for its $252 million twin tower apartment and hotel project in Fishermans Bend.

Despite a turbulent approval process which included initial rejection at council and a visit to VCAT, the development in Australia's largest urban renewal area was approved this week after negotiations with the state government.

Designed by Plus Architecture, the 37- and 40-storey project is located at 253-273 Normanby Road in South Melbourne.

The site was originally a warehouse and office site owned by Oxford University Press, which the developer picked up for a speculated $35 million in 2016. The original proposal, lodged in April this year, involved a $252 million project featuring 824 apartments, a 153-room hotel and 2,000 square metres of retail space.

[Related reading: Australia's Largest Urban Renewal Area Targets Sustainability Initiatives]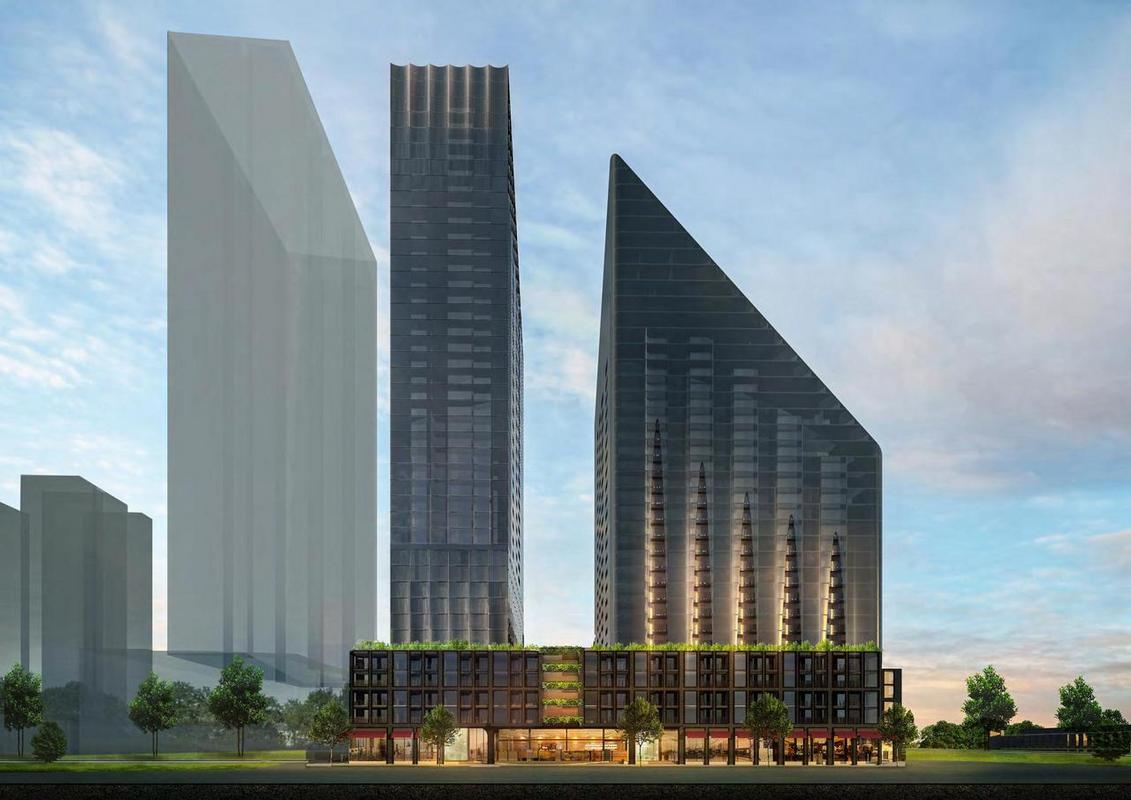 A permit for the application was denied by Planning Minister Richard Wynne and so the developer sought to find a resolution with Victorian Civil and Administrative Tribunal.

Ultimately a settlement was reached, and R. Corporation was able to get their Fishermans Bend development off the ground as long at the plans were amended, specifically to reduce casting large shadows and ensuring a wider range of bedding arrangements in each dwelling.

[Related reading: One-Third of Melbourne's Suburbs Now Have Median House Price of $1 million]

Wynne required at least 30 per cent of the project's apartments were three-bedroom dwellings in order to ensure the neighbourhood would be able to provide a decent mix of apartments so as to provide housing for various sized living situations.

"We need our new neighbourhoods to have a good mix of small and large apartments with affordable housing to suit families of all shapes and sizes," Wynne said.

The end result, which eventually received the green light, is a two-tower mixed-use development featuring 832 dwellings of which 31 per cent are one-bedroom, 57 percent two-bedroom and 12 per cent has three bedrooms.
Article originally posted at: https://www.theurbandeveloper.com/articles/twin-tower-hotel-approved-in-melbournes-fishermans-bend