Shortlist Announced for The Urban Developer Awards 2018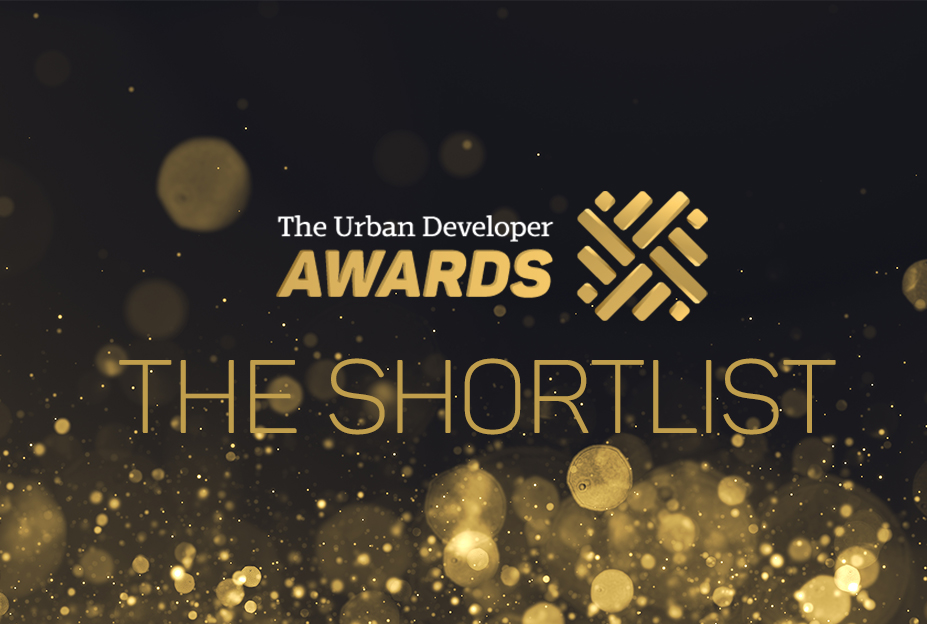 The Urban Developer is delighted to announce the finalists for our inaugural Awards.
The awards provide a platform for The Urban Developer to celebrate leadership and success in the industry, and showcase the people, programs, places and projects that are positively shaping our cities.
We are thrilled with the quality and diversity that is included in our first shortlist. In total, we have over 100 finalists across 21 categories from Australia and New Zealand.
The winners will be announced at The Urban Developer's Gala Awards Night in Brisbane on Wednesday 19 September 2018.
Tickets and further details will be announced in the coming weeks.
Introducing the awards night MC…the multi-talented Matt Okine!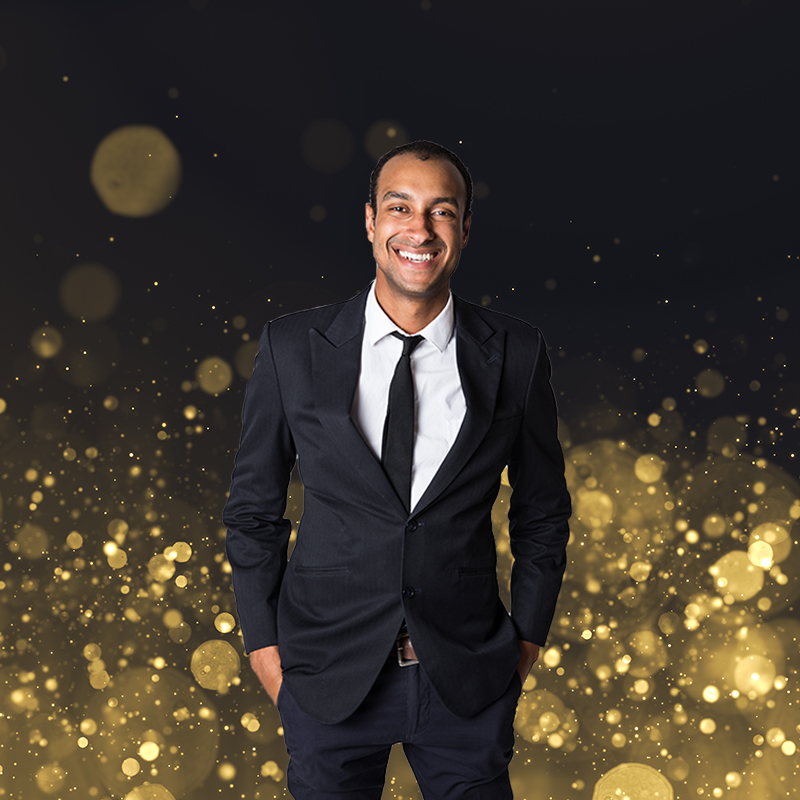 Award-winning comedian Matt Okine will host the TUD Awards.

We are excited to announce the award-winning comedian, actor and presenter Matt Okine as the TUD Awards master of ceremonies.
The multi-talented, Aria award-winning Matt Okine is one of the country's finest stand up comedians. He has written and starred in hit TV series The Other Guy for Stan, hosted his own cooking show Shortcuts to Glory for the ABC and was the former triple j breakfast show host.
Okine regularly tours Australia and has taken his comedy around the world, supporting international acts such as Dave Chappelle, Aziz Ansari and Chelsea Handler.
Now, on to the action-packed shortlist!

The Urban Developer
2018 Awards Shortlist


Development of the year – High Density Residential
Spire Residences / Consolidated Properties Group - Brisbane

Reflections / Plus Architecture - Melbourne

Oxley & Stirling Residences / Aria Property Group - Brisbane

FV Stage One / Gurner - Brisbane

Connor, Central Park / Frasers Property Australia and Sekisui House Australia - Sydney

Banksia NewQuay / MAB Corporation - Melbourne


Development of the Year – Medium-Density Residential
107 Cambridge Street / Gurner - Melbourne

Peel / Milieu - Melbourne

Lantern / Plus Architecture - Melbourne

28 Stanley Street / Gurner - Melbourne

Elwood House / Piccolo - Melbourne

NORTH Burleigh / Synergy Property Partners - Gold Coast

The Rochford / Fox Johnston - Sydney


Development of the Year – In-Fill Residential
Horizon Apartments / Cunningham Designs - Brisbane

Hertford Street DesignOffice / Milieu - Melbourne

The Englefield / Perri Projects - Melbourne

Gardin / Plus Architecture - Melbourne

The Prince's Terrace / Defence Housing Australia - Adelaide


Development of the Year – Hotels & Accommodation
ibis Styles Hobart / Hutchinson Builders - Hobart

Student One / Hutchinson Builders - Brisbane

Sofitel Sydney Darling Harbour / Lendlease - Sydney

The Collectionist Hotel / Collectic Hotels - Sydney

Scape Swanston / Scape - Melbourne

The Westin Perth / BGC Development - Perth


Development of the Year – Retirement, Aged Care and Seniors Living
Regis Woodlands / MADE Architects - Western Australia

Mark Moran Vaucluse / Mark Moran Group - New South Wales

Aveo Newstead / Aveo Group - Brisbane

Flame Tree-Thomas Holt Village / Jackson Teece - New South Wales

Kingsford Terrace / Blue Sky Private Real Estate - Brisbane

Bella Vista Gardens & Cranbrook Residences / Cranbrook Care - New South Wales


Development of the Year – Commercial
Commonwealth Bank Square - Darling Square / Lendlease - Sydney

333 George Street / Charter Hall - Sydney

Caribbean Park / Caribbean Group - Victoria

i2C Melbourne Studio / i2C Architects - Melbourne

900 Ann Street / Consolidated Properties Group - Brisbane

NEXTDC B2 Data Centre / Aurecon - Brisbane


Development of the Year – Retail
Gateway Shopping Centre / Hutchinson Builders - Northern Territory

Eastland Stage 5 Project / Turner & Townsend - Victoria

Town Square Redbank Plains / Powe Architects - Brisbane

McDonald's Queen Street / McDonald's Australia - Brisbane

The Stores West End / The George Group - Brisbane


Development of the Year – Mixed Use
LUCENT / Cavcorp - Brisbane

Harbord Diggers Club / Philon & Cerno Management - New South Wales

1PSQ / Charter Hall - Parramatta

Soho Village / ClarkeHopkinsClarke - Victoria

V / Crown Group - Parramatta

Jewel - Pierside / Payce - New South Wales


Development of the Year – Social Infrastructure
Brisbane Broncos Clive Berghofer Centre / Hutchinson Builders - Brisbane

South Melbourne Primary School and Community Facility / Hayball - Melbourne

Bendigo Hospital / Exemplar Health (NBH) - Victoria

Guardian Early Learning Centre / Apollo Property Group

Gold Coast Sports and Leisure Centre / BVN - Gold Coast

Newport Women's Housing / ClarkeHopkinsClarke - Victoria


Development of the Year – Urban Regeneration
The Burcham / Stable Innovations Rosebery - Sydney

Fish Lane / Aria Property Group - Brisbane

FV Stage One / Gurner - Brisbane

Royal Shores / Payce - Sydney

Ascot Green / Mirvac - Brisbane

The Mill of Balmain / Carter Williamson Architects - Sydney

900 Ann Street / Consolidated Properties Group - Brisbane

Jaques Richmond / Riverlee - Melbourne


Development of the Year – Communities
Washington Park / Payce - New South Wales

Parklands / Arkhefield, ARM Architecture, and Archipelago - Gold Coast

Gainsborough Greens / Mirvac - Gold Coast


Excellence in Design Innovation
South Melbourne Primary School and Community Facility / Hayball - Melbourne

Ian Potter Children's WILD PLAY Garden / Botanic Garden and Centennial Parklands - Sydney

Verge Micro Lot Precinct / Now Living - Western Australia

120 Campbell Street / Milieu - Melbourne

The Darling Exchange / AR-MA - Sydney

NeW Space / Aurecon - Newcastle

Infinity / Crown Group - Sydney

Pacific Palm Beach / Kollosche Prestige Agents & Synergy Property Partners

Blue at Lavender Bay / Aqualand Australia

The Surry / Hoyne

Workshop / Hoyne

One Sydney Park / Brand & Co

West Village / Sekisui House Australia

East End Newcastle / Iris Capital and Metropolis

Realspace Interactive Display Suite / Buildmedia

Stratafy Connect Mobile First Approach / Stratafy

Tenderfield / Tenderfield

Novade Quality / Novade Solutions

V2i Realtime / V2i Group

BrickX Property Investment / BrickX

Rapid Load AI / Runway


Excellence in Sustainability
Hutchies' Green Team / Hutchinson Builders

The Prince's Terrace Adelaide / Defence Housing Australia

One Malop Street / Aurecon

Mary Cairncross Scenic Reserve / Guymer Bailey Architects

Aquarevo / Villawood Properties

Breese Street / Milieu


Excellence in Community Engagement
Plan your Brisbane / Brisbane City Council

Connected Garden / Botanic Garden and Centennial Parklands

The Commons Hobart / Small Giants Developments

Merrifield Community Development / MAB Corporation

Jubilee Park / Urban Play


Excellence in Industry Leadership
The Cape Sustainable Housing Project / The Cape

City Makers' Guild 2018 Study Tour: Collaborative Urbanism in Europe / City Makers' Guild

Women in Design and Construction (WIDAC) / Women in Design and Construction

The Place Edition / Brickfields Consulting


Excellence in Social Responsibility
Hutchinson Honey Bees / Hutchinson Builders

The PAYCE Foundation / PAYCE

Community Greening / Botanic Garden and Centennial Parklands

Developer with a Difference / Villawood Properties

Aura Treehouse / Urban Play

Snaploader / Snaploader

RK eContracts / Russell Kennedy Lawyers

BYKKO Smart Electric Bike Sharing System / BYKKO


Excellence in Commercial Innovation
DFP Affordable Housing Fund / DFP

WLTH Digital Portfolio Manager / WLTH

Planiter / Planiter

Property Collectives Australian Baugruppen Model / Property Collectives


Excellence in Construction Innovation
Orbis Pro / Nexvia

Hadrian X / Fastbrick Robotics

Hickory Building Systems / Hickory Group

Novade Quality / Novade
For further details, please contact tudawards@theurbandeveloper.com
Article originally posted at: https://www.theurbandeveloper.com/articles/tud-awards-2018-shortlist