New Skygarden Speaks To The Seoul Of South Korea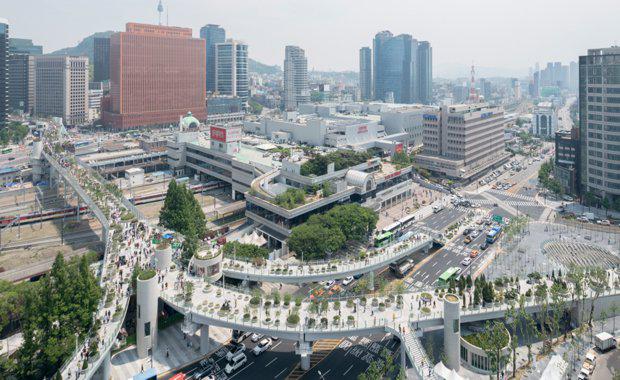 Mayor of Seoul Won-soon Park officially opened Seoul's new public garden Skygarden, Seoullo 7017 on May 20.
The 983-metre botanical floating walkway was transformed from a former city highway and reborn as a linear park with over 200 local species of trees, shrubs and flowers, all of which were lined as a walkable plant library for residents and visitors to the city.
"Skygarden offers a living dictionary of plants which are part of the natural heritage of South Korea," MVRDV Co-Founder Winy Maas said.
Seoullo, the Korean name for Skygarden translates to 'towards Seoul' and 'Seoul Street', while 7017 marked the overpass' construction year of 1970, and its new function as a public walkway in 2017.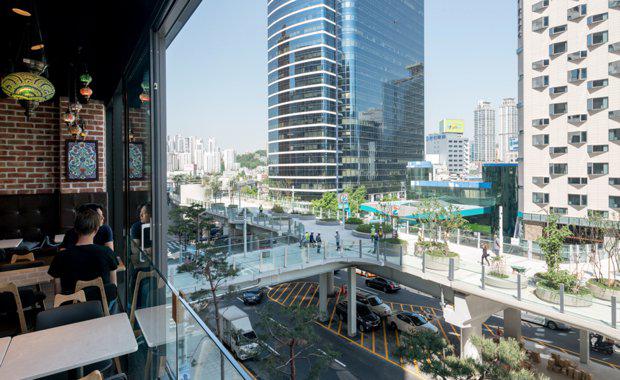 [Related article:
6 Reasons Why Seoul Is Driving The Worlds Most Innovative Economy And Drawing Increasing Interest From Foreign Investors]Since the project was won by MVRDV in May 2015, the main challenge of the Skygarden was to transform the existing overpass into a public garden, overlaying a matrix of Korean flora onto the 16m elevated steel and concrete structure.
From the start, MVRDV engaged with a need to change the forgotten and existing infrastructure into a green symbol that would become a catalyst for a greener quarter for Seoul. Together with the municipality, local NGO's, landscape teams and city advisers were committed to accommodating the biggest diversity of flora into a strictly urban condition. New bridges and stairs connected the viaduct with hotels, shops and gardens.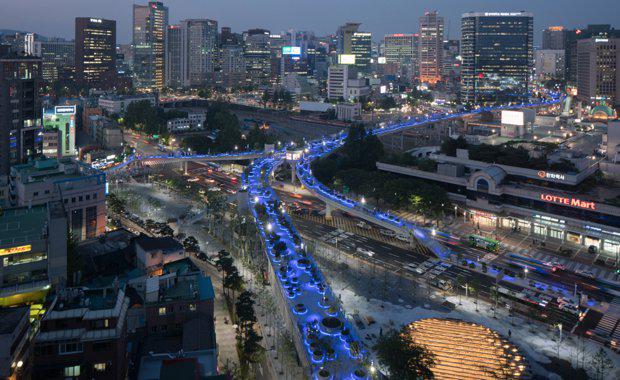 According to MVRDV, the linear park was designed as a collection of small gardens, each one with its very own composition, perfume, colour and identity.
In the future, the overpass will evolve with new plants and new activators so as to become an 'urban nursery', rearing trees for the surrounding districts. Additional structures of stairs, lifts and escalators as well as new 'satellite' gardens, can connect to the Skygarden, sprouting like branches from the existing structural piers.
Article originally posted at: https://www.theurbandeveloper.com/articles/skygarden-speaks-seoul-south-korea-seoullo