Sensory Gardens, Waterways and Flying Drones: Westfield's Mall of the Future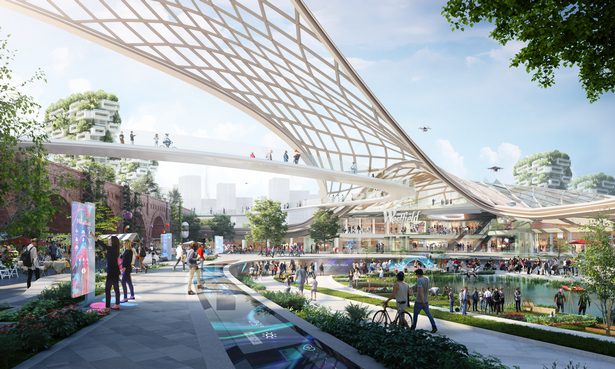 Westfield has unveiled futuristic designs for the vision of their shopping centres with the release of its "Destination 2028" concept.
Westfield debuted its vision for "hyper-connected micro cities" of its Shepherd's Bush centre in London.
The retail giant has turned its focus to attracting the next generation of consumers in an era of stalling bricks and mortar.
With an intense focus on customer experience and leisure, Westfield's CGI images shows how it expects consumers will shop in 10 years.
Related reading: Frank Lowy's Emotional Farewell After $33bn Merger Deal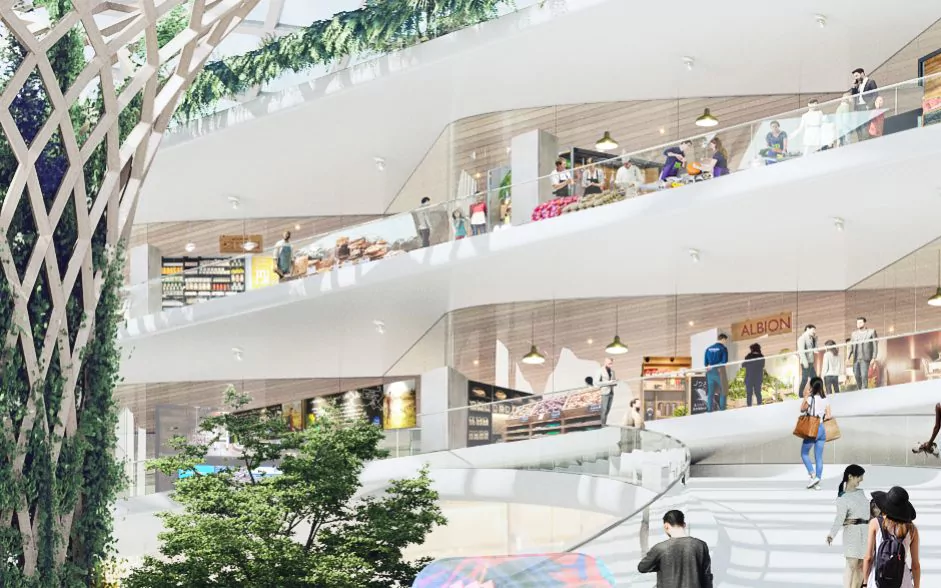 An illustration of the Westfield 'Destination 2028' Concept
Image: Uniform

The concept shows a network of waterways that will flow throughout the centre, along with the likes of a "betterment zone" which will offer visitors mindfulness workshops.
Prevalent greenery featuring hanging sensory gardens will flow indoors and outdoors.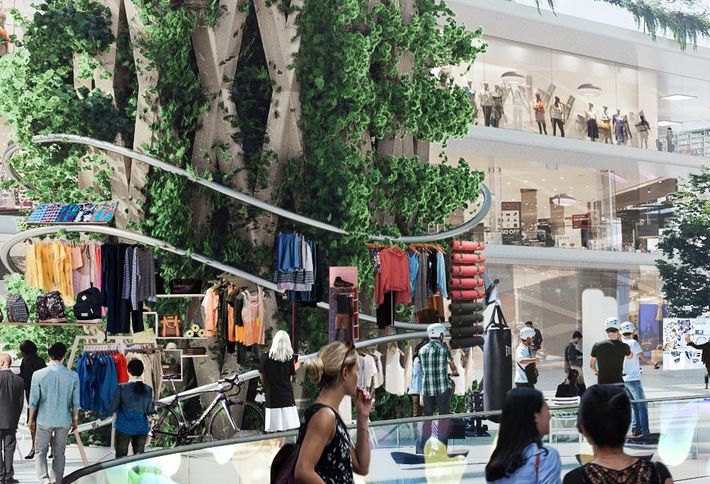 Walkways will fuse with artificial intelligence. The concept shows customers walking along digital pathways, while drones fly above delivering purchases.
Eye scanners recalling information on entry about a visitor's previous purchases will offer personalised short cuts around the centre.
Smart loos will offer a health diagnosis and detect the user's hydration levels and nutritional needs.
The mall of the future will also feature reading rooms which offer shoppers access to every book ever written.
Farms will provide consumers the opportunity to pick their own produce.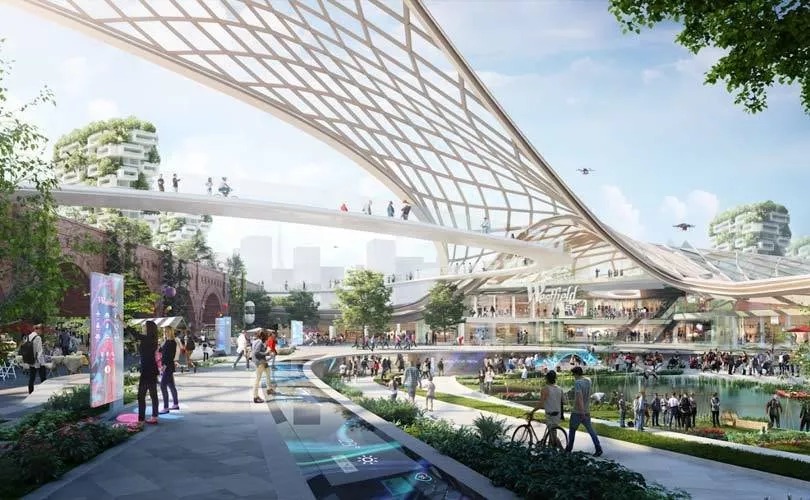 Waterways won't only offer an alternative route around the centre but access to water sports for customers.
Image: Uniform

The concept caters to the next generation, reflecting the growth of the sharing economy for post- millennials, and provides the opportunity to rent clothes.
The announcement comes as Westfield London prepares to mark its 10th anniversary this October.
In their "Destination 2028" concept Westfield describe the shopping centre "as a hyper-connected micro-city, driven by social interaction and creating its own community."
The retail giant's 2028 concept was created with help of a panel of experts including an experimental physiologist, a futurologist, and a fashion technology innovator.
Article originally posted at: https://www.theurbandeveloper.com/articles/sensory-gardens-waterways-and-flying-drones-westfields-mall-of-the-future