Riverlee Begins Work on Victoria's $2bn Mini City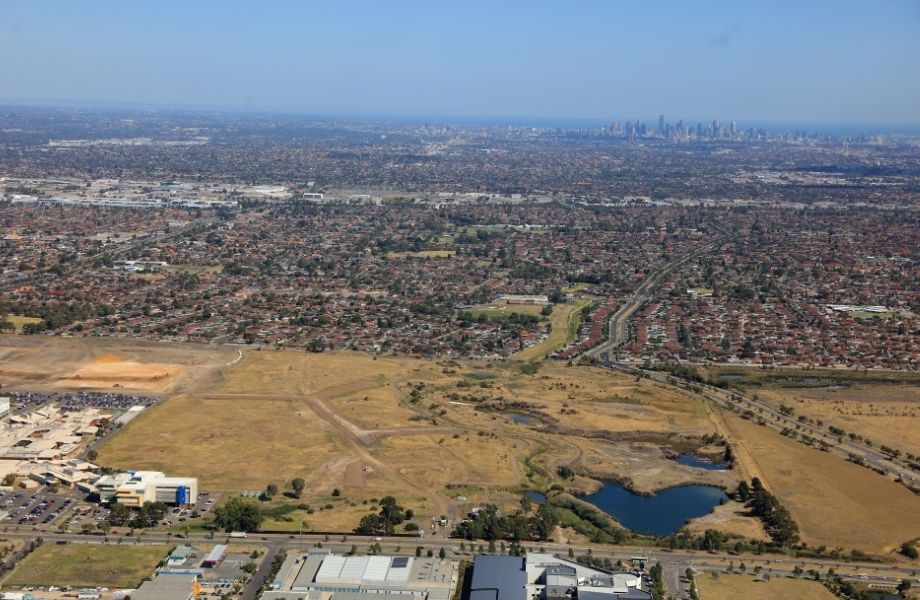 Private developer Riverlee has officially begun construction on its 51ha site to create a mini-city with 2500 new homes in Melbourne's north during the next 10- to-15 years.
Labelled one of Australia's most ambitious urban renewal projects, Riverlee says construction of the $2-billion New Epping project will boost jobs and provide $4.7 billion in economic benefit to the state as it eyes recovery from the impact of the pandemic.
Stage one was fast-tracked under the Victorian government's Building Victoria Recovery Taskforce earlier this year, which has approved $194 million of work.
Stage one encompasses residential, including a mix of more than 150 social and affordable housing apartments, an 11ha "green spine", and the $133-million, 126-bed Northern Private Hospital.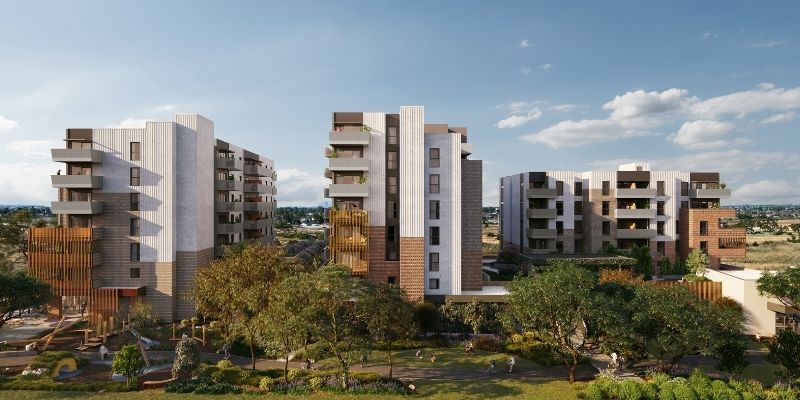 ▲ Stage one works encompass the first residences including 151 affordable housing apartments to be managed by Haven.

Backed by the City of Whittlesea in 2017, the plan for New Epping spans 51ha. It will transform the former Epping Quarry and landfill site into a mixed-use development of residential and retail, and 80,000sq m of commercial space.
About 5800 residents are expected to move into the completed precinct.
The proposed 2500 dwellings include 500 townhouses, 1500 apartments, and 500 retirement and aged care dwellings.
Melbourne-based Riverlee purchased the site for $14 million in 2015 with Malaysian publicly-listed company Batu Kawan Berhad.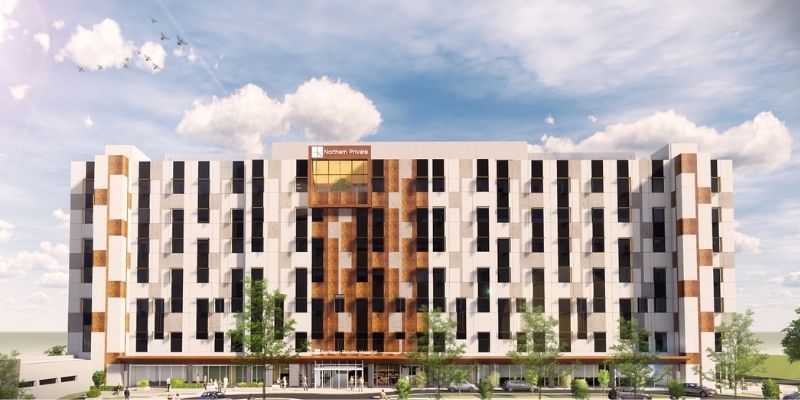 ▲ An illustration of the Northern Private hospital which will be operated by Ramsay Health Care.

Riverlee development director David Lee said the project's mix of housing, 7ha health precinct and commercial uses aims to meet the healthcare and housing demands of the region.
"Our vision for New Epping is to take urban regeneration to a new level and bring an inner-city offering to the suburbs," Lee said.
"The site no doubt has its challenges and we thank the state government for recognising the needs of this region by fast-tracking the work."
The Northern Private hospital will be operated by Ramsay Health Care while the 151 affordable housing apartments will be operated by Haven.
A bridge will connect the new Northern Private Hospital to the existing hospital.
The stage one residences are estimated to be completed in May next year, and the hospital is due to be completed by December 2023.
Article originally posted at: https://www.theurbandeveloper.com/articles/riverlee-construction-hospital-housing-epping-development-melbourne