'Slimline' Hotel Plans Revealed for Roma St Hub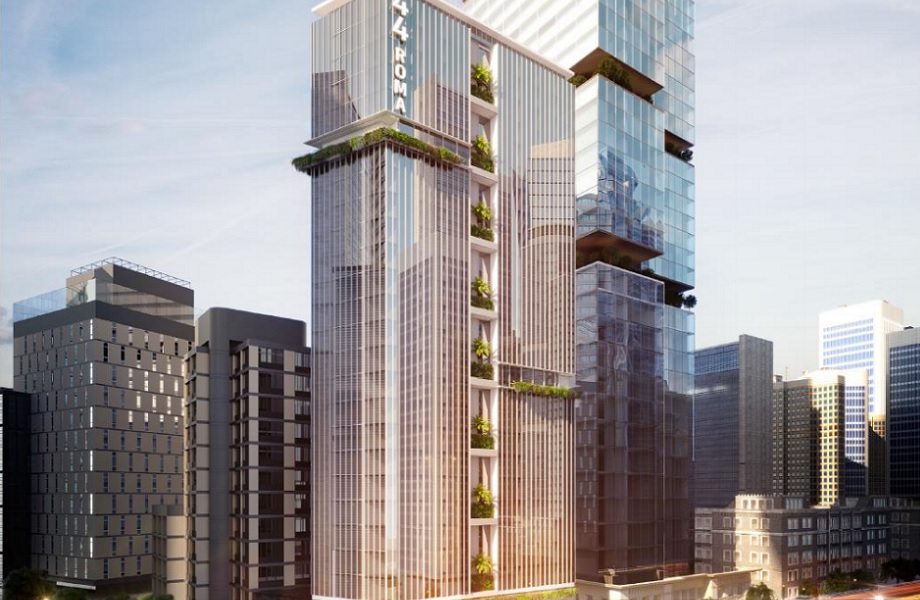 Plans for a 26-storey slimline hotel in the Brisbane CBD just outside the Roma Street priority development area have been lodged.
The 44 Roma Street application reveals a double-storey glass entrance to the tower, which has a ground floor foyer, café and lounge bar leading up to 212 hotel suites.
The design by Buchan with landscaping by Arcadia has four unequal quadrants separated by greenery, which reflect Mirvac's 80 Ann Street development on the adjoining site.
The landowners are Peter and Irene Biedak of Contal Properties, the creators of an online travel company who have also been part of bar redevelopments around Fortitude Valley.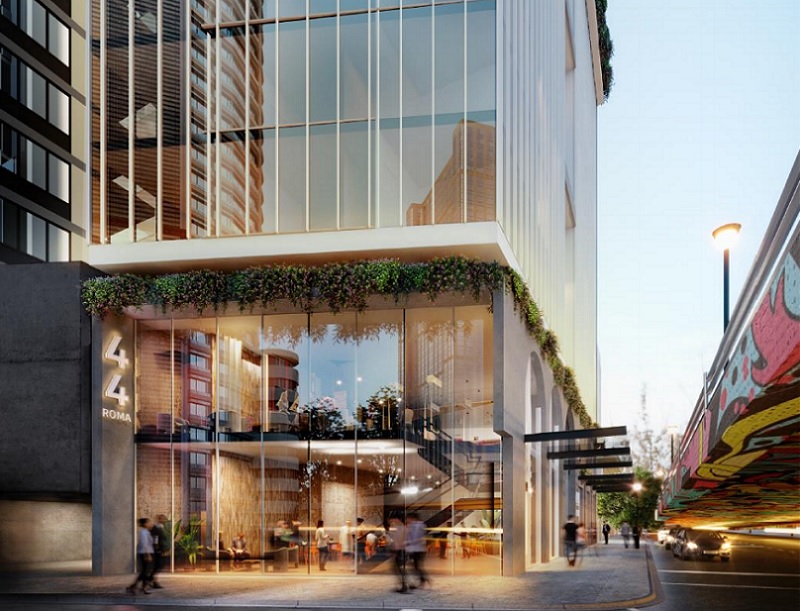 ▲ The 44 Roma Street development is located at the corner of Turbot Street and behind Mirvac's massive Brisbane CBD development.

However, it is unclear if they are also developing this property, which replaces a single-storey restaurant.
The major design challenge in this application was to overcome the Turbot Street underpass "a pedestrian pathway that is unfriendly and dominated by vehicle crossovers".
According to the plans, the tower "actives the pedestrian experience with its ground floor design connecting the city, river and future Brisbane Live location".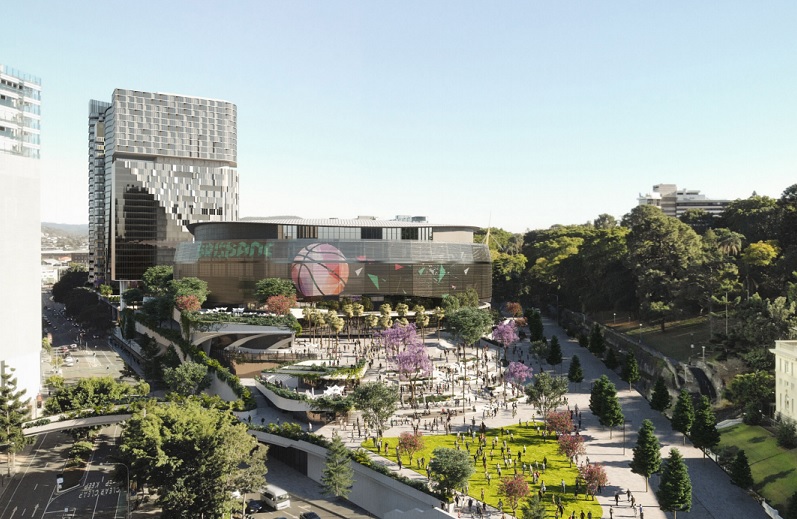 ▲ The latest renders for the Brisbane Live stadium by Cross River Rail Delivery Authority & Archipelago/Woods Bagot.

The Brisbane Live stadium is a major part of the Cross River Rail priority development scheme, which was recently released for public comment.
The scheme shows the area between Makerston Street and King George Square could be turned into a community and entertainment precinct, including this major sport, recreation and entertainment facility.
It also outlines opportunities for other hotels to be built in the surrounding area as well as residential towers and educational facilities.
Article originally posted at: https://www.theurbandeveloper.com/articles/plans-add-slimline-hotel-on-44-roma-street