Office Developers Turn Attention Outside CBD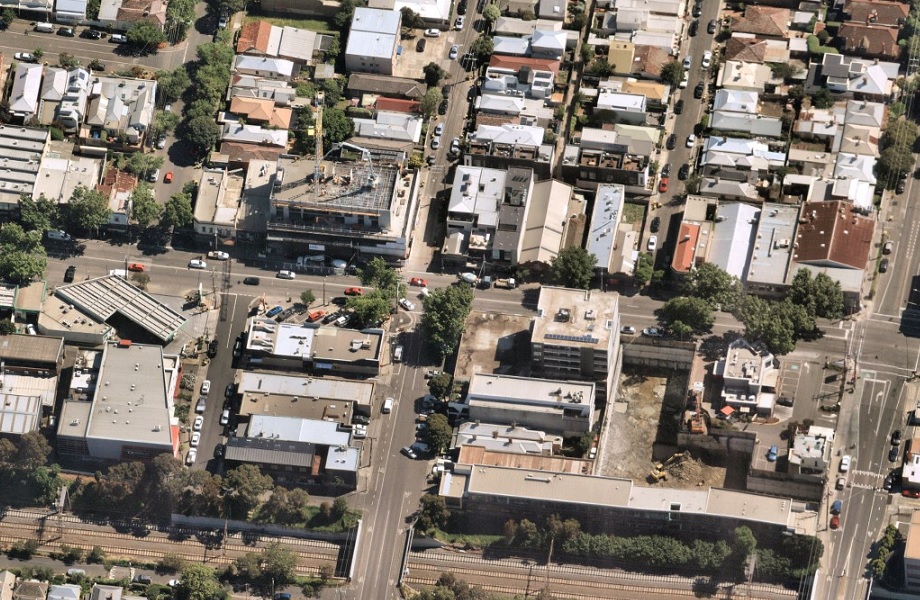 Development applications are coming in thick and fast for office projects in the City of Yarra region.
While Melbourne's CBD office vacancy is currently 8.2 per cent, the long-term future for office space will be recovery, according to Knight Frank Melbourne research.
The March results are significantly higher than July's 5.8 per cent and 3.2 per cent in January, leaving developers to look further out of the city centre for their next projects.
The City of Yarra is feeling it, with several applications for office developments lodged since the start of 2021.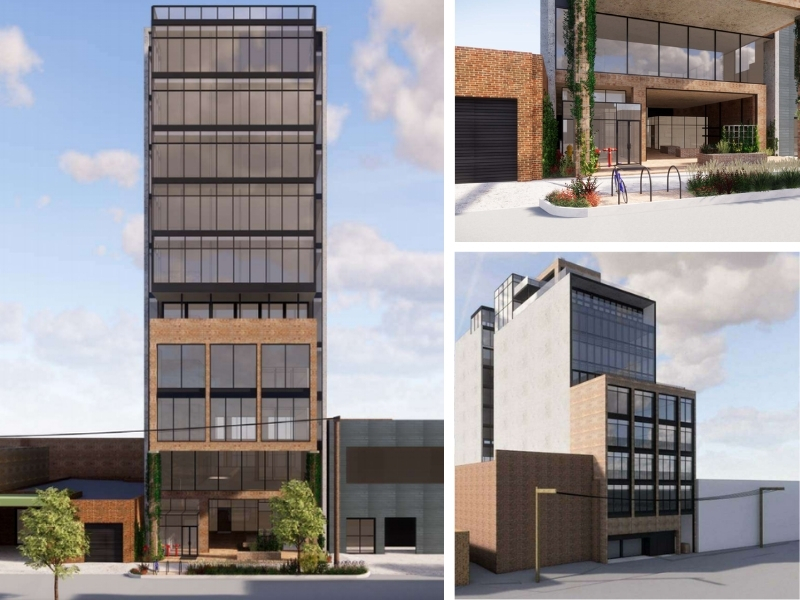 ▲ An impression of the 11-storey office tower planned for Cremorne. Image: Architects EAT

The most recent application is for an 11-storey mixed-use building with 4505sq m of office space in Cremorne, by Cremorne St Development.
The existing two-storey building at 30-32 Cremorne Street and 23 Jessie Street would be demolished to make way for a 40.5m tower.
The plans, designed by Architects EAT, show two basement levels, a food and drink premises on the ground floor and 10 levels of office space.
The 644sq m site would have a four-storey brick podium.
▲ Swan Street currently contains a mixture of mid-century two story shops and more contemporary designs. Image: Katz Architecture

There are also plans for a seven-level office on a corner site in Richmond submitted by Katz Architecture.
The plans for the 491sq m site include retail space on the ground floor, 20 bike spaces and three car park spaces off the rear laneway of the block at 300-304 Swan Street, Richmond.
It would replace the current two-storey brick building. That building's current tenants, a fireplace store, would take up a tenancy in the new building.
According to the application, the "hard edge" design of the building was common in the area and its contemporary style would add to the renewal of the Swan Street commercial precinct.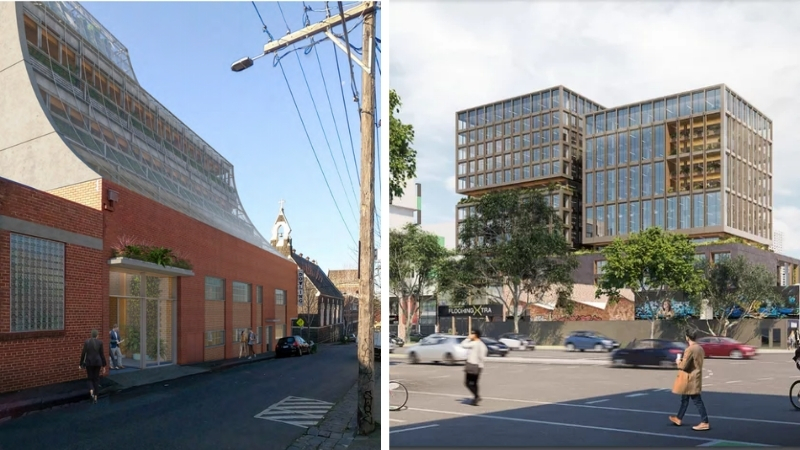 ▲ Two vastly different offices are planned for Collingwood including one designed by Kerstin Thompson Architects and the other by Grimshaw Architects.

Two new office applications have been submitted for Collingwood.
They are a cross-laminated timber office above an existing warehouse at 14 Mason Street, designed by Kerstin Thompson Architects.
The plans for the seven-storey building feature green terraces and a roof as well as the 2900sq m office extension, which will have a stepped form.
The plan for the largest office lodged in the region this year is Anplus Developments' first flagship commercial build, at 99-117 Islington Street.
It consists of two separate and visually distinct office buildings designed by Grimshaw Architects of up to 14-storeys on the 3225sq m site.
Article originally posted at: https://www.theurbandeveloper.com/articles/new-offices-to-occupy-yarra