Cross River Rail
Mon 27 May 19
New $250m Underground Plans for Roma Street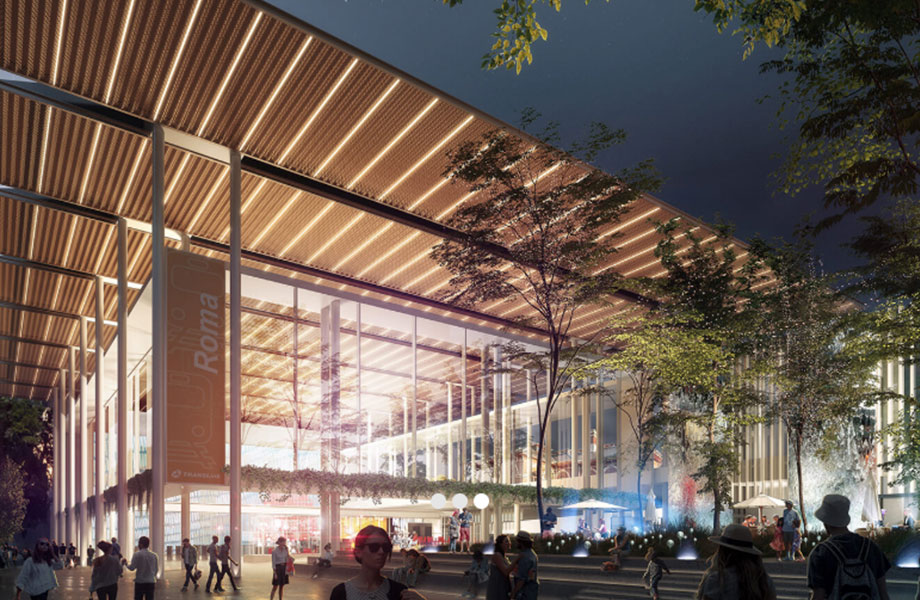 Brisbane's Roma Street busway station will be dug underground and integrated with the new Cross River Rail platforms, in a $250 million plan announced on Friday.
While a new underground train station was already promised for the Roma Street site, deputy Premier Jackie Trad unveiled plans that the 650-metre long busway would also be moved below, to be located directly under the Roma Street station plaza.
Despite no federal funding for $5.4 billion Cross River Rail project, Trad said the new underground busway would be delivered as an additional transport infrastructure project, funded by Transport and Main Roads.
"The underground interchange for the Inner Northern Busway to the Cross River Rail Project will support 480 jobs," Trad said.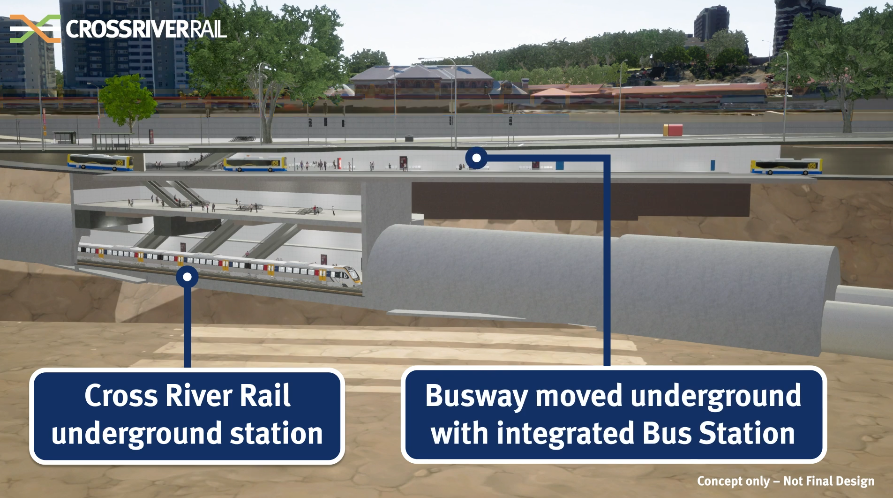 ▲Roma Street is said to become Brisbane's 'Grand Central' with the addition of Cross River Rail's new underground station.

The Queensland government expects 36,000 people will transfer daily between rail and buses at the Roma Street station when the project is finished in 2024.
Plans will see the Roma Street precinct revitalised by replacing the "tired" transit centre, with the existing above-ground interchange to be demolished.
The new street frontage station plaza will be built on top of the busway interchange with underground train and bus plaza levels linked by lifts and escalators.
Related: Cross River Rail Priority Development Area Declared for Underground Station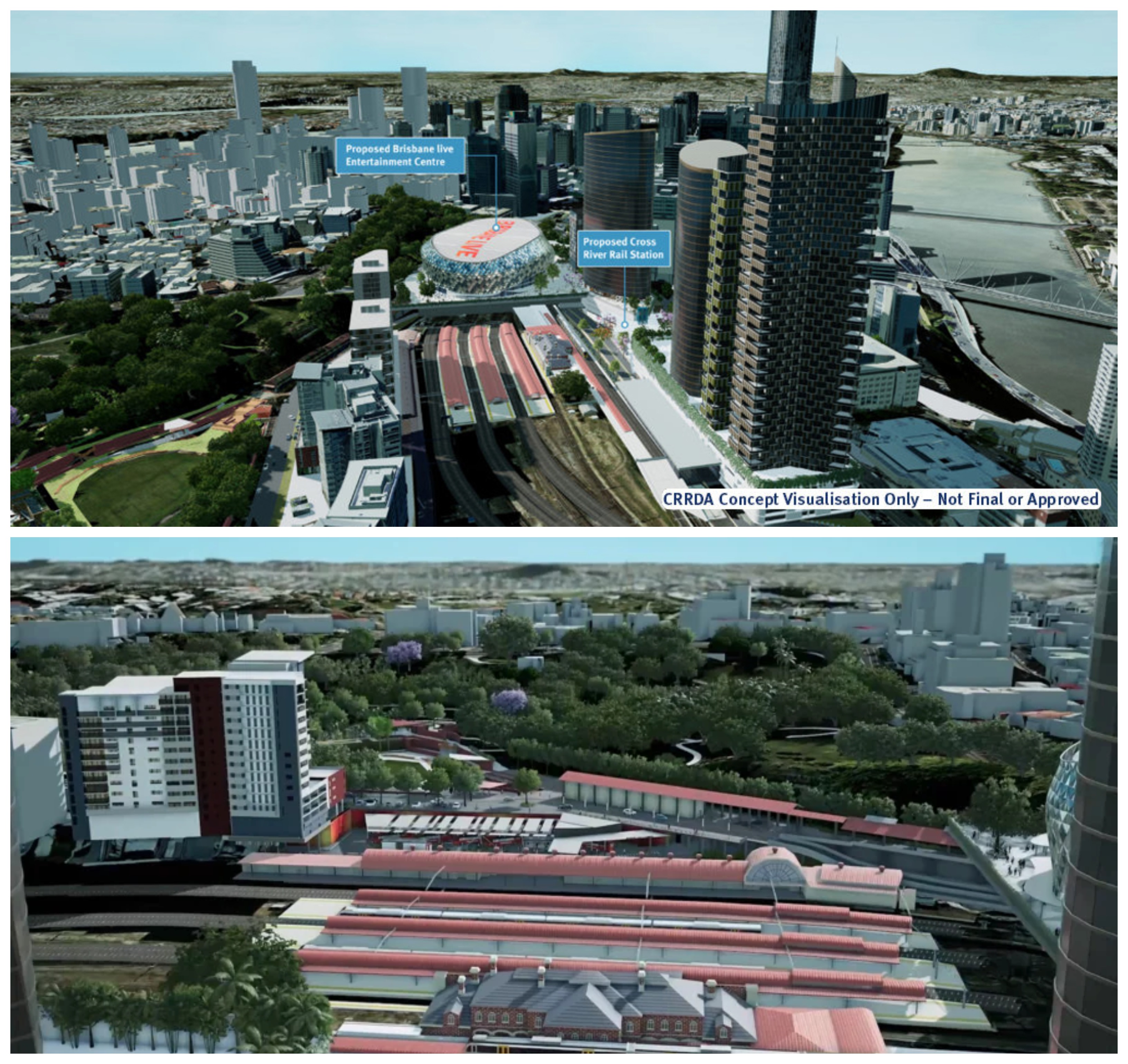 ▲More than 46,000 people are expected to use the new Roma Street station each week day by 2036.

Cross River Rail early works have already commenced in Woolloongabba in Brisbane's inner south-east.
Contractors are expected to start on Roma Street Station's underground busway interchange by late-2019.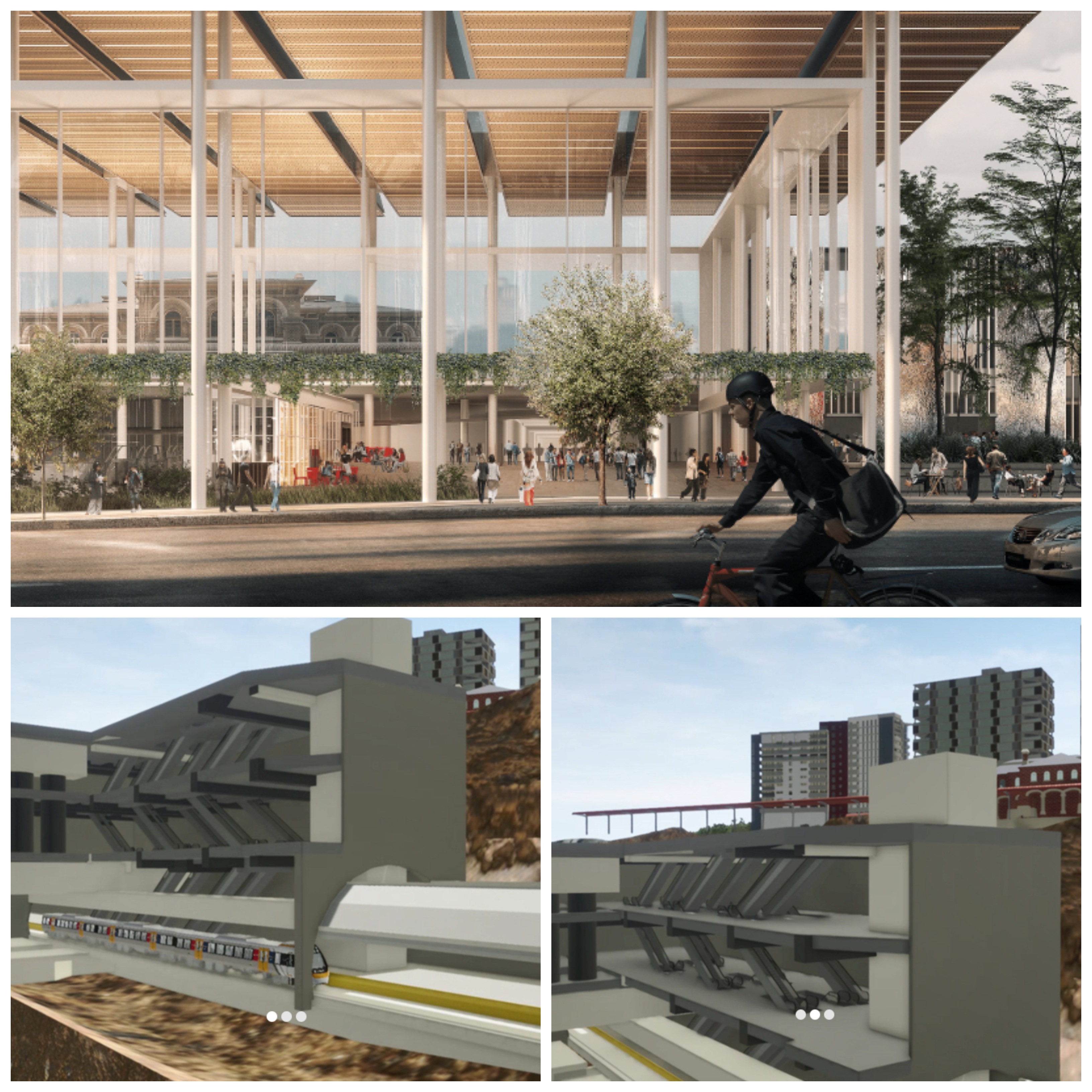 ▲The station will be set 27 metres below ground level.
The multi-billion-dollar project
Cross River Rail is a 10.2 kilometre rail line from Dutton Park to Bowen Hills, which includes 5.9 kilometres of tunnel under the Brisbane River and Brisbane City Centre.
It's anticipated a trip from Albert Street to The Gabba would take around three minutes.
Once Cross River Rail is open, 36,000 passengers are expected to use Roma Street each day to transfer between buses and trains.
Article originally posted at: https://www.theurbandeveloper.com/articles/new-250m-underground-plans-for-roma-street