Marriott International
Fri 08 Feb 19
Melbourne to Debut Marriott Moxy Hotel Brand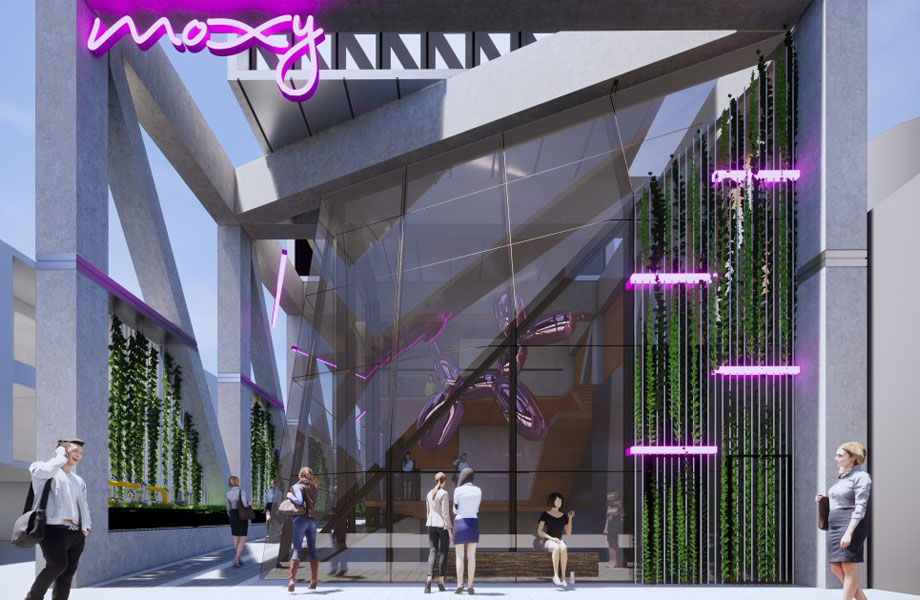 Melbourne looks poised to welcome a new 180-room hotel in South Yarra that will debut as Australia's first Moxy hotel by the Marriott International chain.
The 490sq m site, located at 30-32 Claremont Street, was bought for $6 million in 2017 by businessmen Hector Ktori and Peter Arvanitis and previously housed an office block.
The new 180-room high-tech hotel, targeted at younger travellers, will feature highly social spaces including a high-energy lounge, 24/7 self-service grab-and-go food and drinks, ample plug-ins for personal devices and "furiously fast" free Wi-Fi.
The Melbourne Moxy will also feature a rooftop bar overlooking the city skyline as well as a state-of-the-art gym.
Related: Investors Target Secure Income in Australia's Hotel Market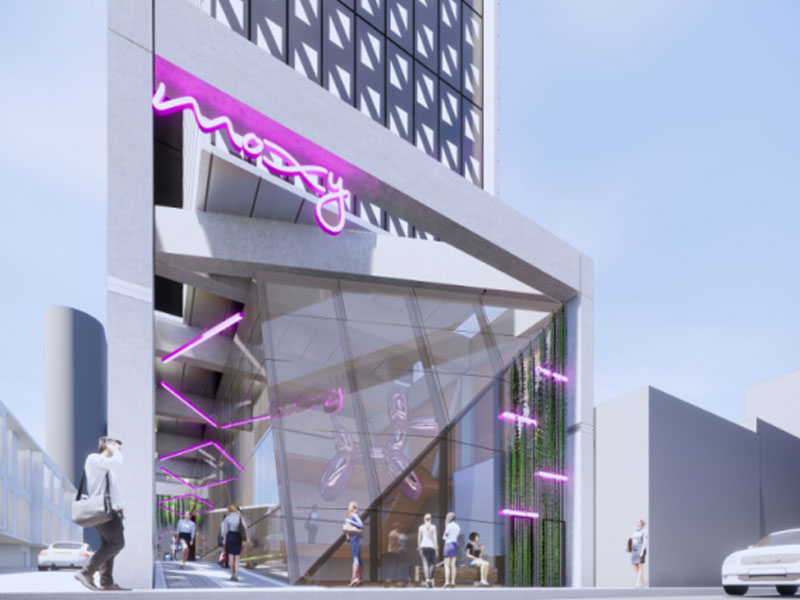 Moxy Hotels is set to debut in Australia with the signing of Moxy Melbourne South Yarra, a 180-room, new build standalone hotel slated to open in July 2021.
Image: Rothelowman

"We're really excited to partner with Marriott International to bring the first ever Moxy to Australia," Moxy Melbourne co-owner Hector Ktori said.
"After visiting a number of Moxy hotels around the world, we're confident this brand will be a welcome addition to South Yarra, offering guests exceptional value, urban style and lively public spaces in a much sought-after suburb of Melbourne."
Moxy Hotels currently operate in Europe, North America and Asia, with 80 properties within its development pipeline around the world.
"We're thrilled to be debuting Moxy in Melbourne, a city that radiates the playful essence of the brand," Marriott senior director of hotel development Richard Crawford said.
The new hotel, designed by architectural firm Rothelowman, is slated to open mid-2021.
Article originally posted at: https://www.theurbandeveloper.com/articles/melbourne-to-debut-marriotts-moxy-hotel-brand