Hotel Plans for Heritage-Listed Southbank Warehouse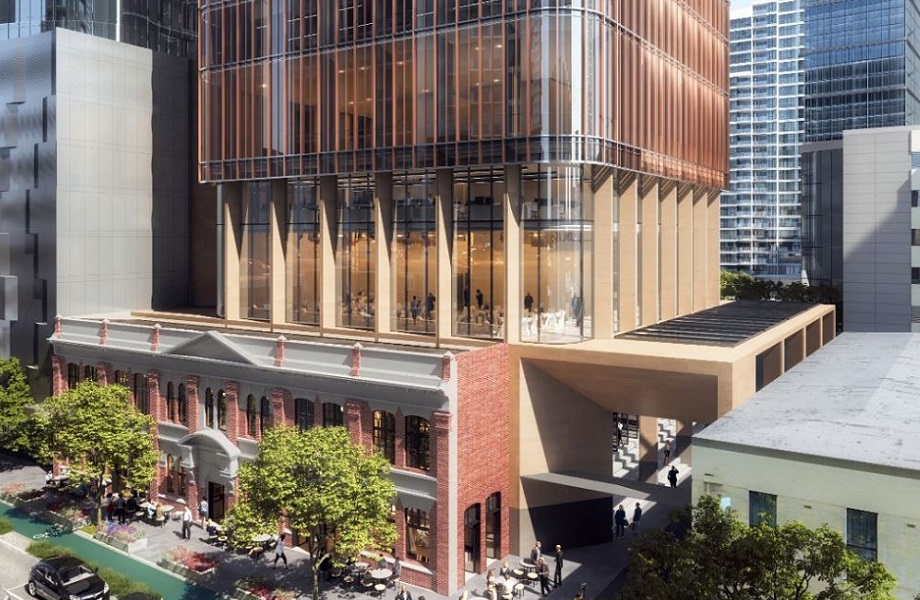 IMG Investments Australia are planning to build a 380-room hotel atop a 104-year-old Melbourne warehouse in Southbank.
The development on 292-300 City Road—led by Southbanks Constructions director Chris Dao and counterparts Tu Minh Le and Thuy Linh Le—will see the existing Edwardian-era brick building restored and a 28-storey tower built on the site.
The City of Melbourne advertised plans show a 98.5-metre tower with rooftop terrace designed by Elenberg Fraser to be built near the Crown Casino precinct and Shadow Play apartments.
There will also be retail and a lobby on the ground level, drive-through area as well as a wellness centre and function space.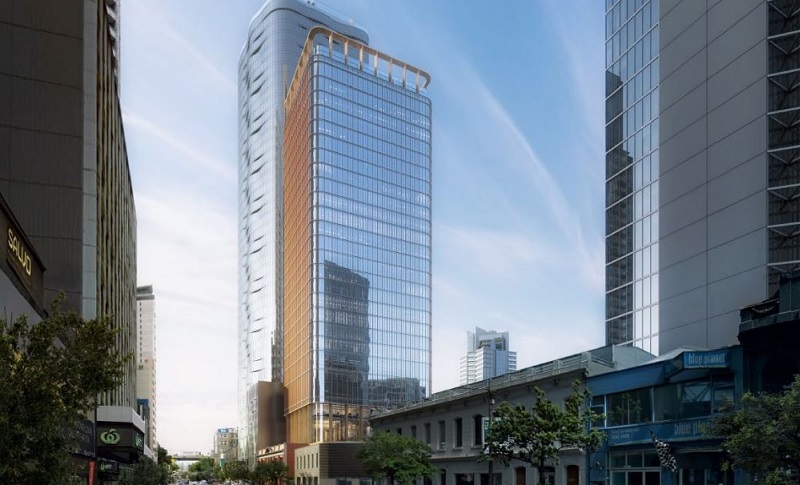 ▲ The 28-storey tower planned for City Road, Southbank is designed by Elenberg Fraser.

According to a planning report submitted to council by Urbis, the development will restore the graffiti-covered brickwork to its original state and integrate the building with the "evolving character" of City Road.
"Reflective silver glazing, fins to tower levels and stone cladding to feature columns will complement the heritage brickwork façade whilst ensuring a contemporary tower form is achieved.
"The subject site is located within an area that is anticipated to transition to a mid- to high-rise scale of buildings serving as a natural extension of the Hoddle Grid to the north, as set out by the Southbank Structure Plan 2010."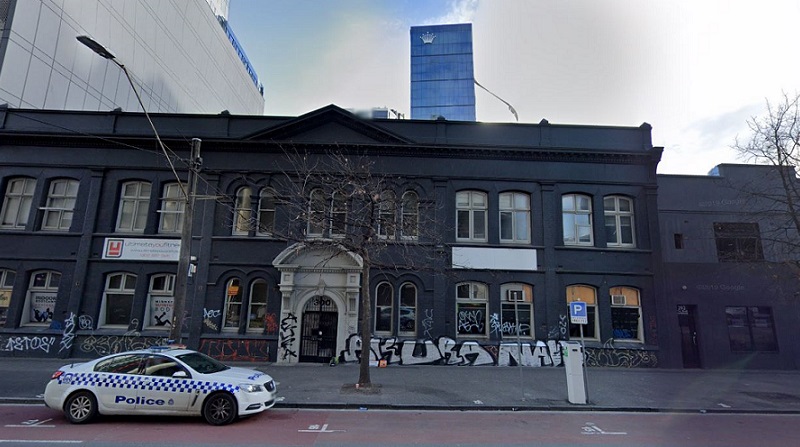 ▲ The 104-year-old, graffiti-covered warehouse at 300 City Road sits unused in Southbank. The two-storey building next door is also part of the development application.

The heritage building at 300 City Road was constructed in 1916 for bird food and filter manufacturers White & Hancock and was later used as an indoor sports centre.
The building sold for $17 million in 2018 and the smaller adjoining property at 292-294 City Road was sold later that year for $4.9 million.
Article originally posted at: https://www.theurbandeveloper.com/articles/hotel-plans-for-empty-southbank-warehouse