Parramatta City Council
Wed 14 Nov 18
Local Business Owners Lodge Application for 18-Storey Tower in Sydney's West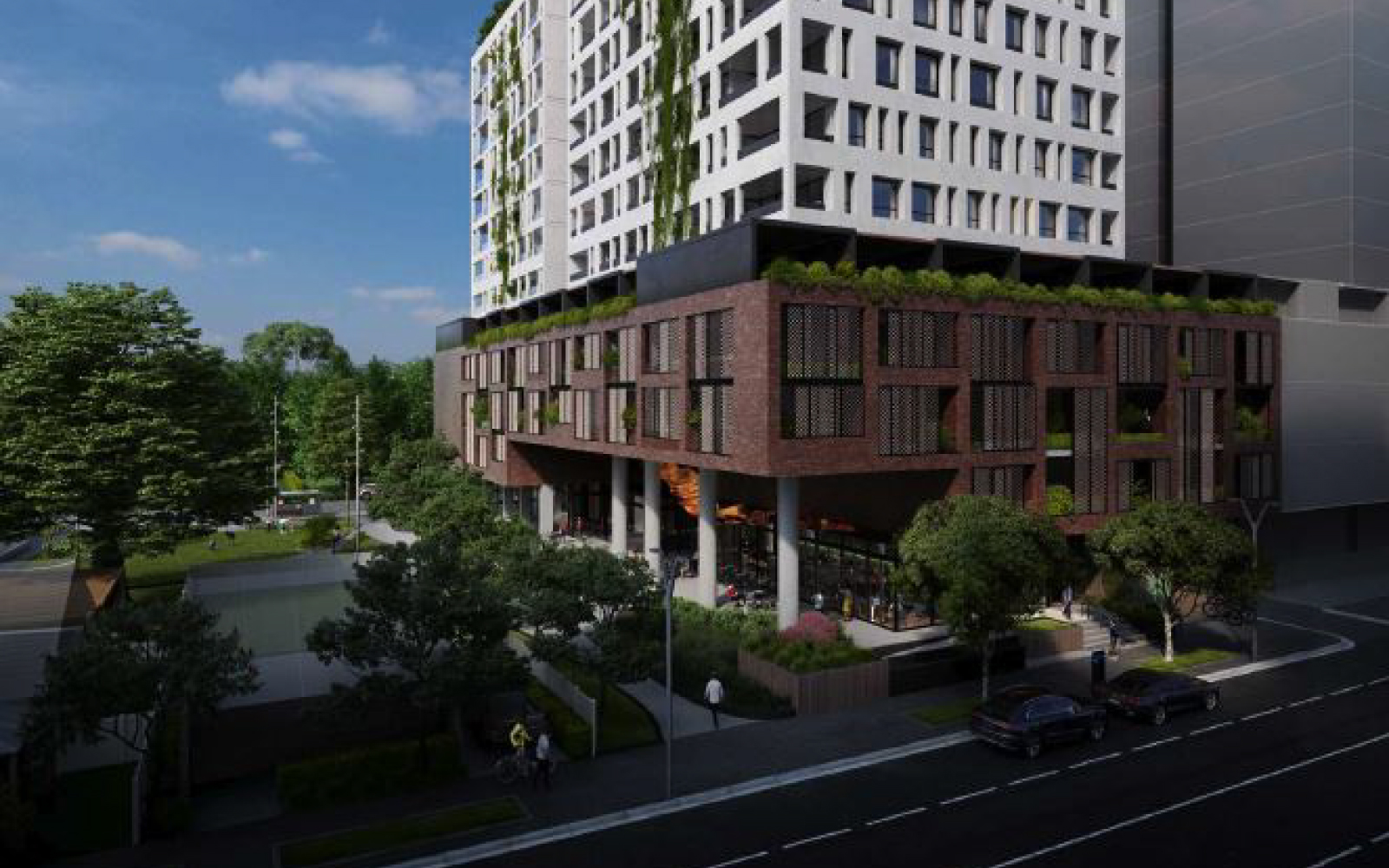 An application has been submitted to Parramatta City Council for a $38 million mixed-use development proposing to positively address Sydney's lack of affordable housing.
Local business owners Mohammad and Wassim Hijazi recently submitted the Marchese Partners-designed project, which comprises 116 residential apartments, 53 boarding house units, four commercial tenancies and ground level retail.
Located at 11-17 East Street in Granville, the amalgamated 2,352sq m site is currently occupied by a series of light industrial buildings set to be demolished to make way for the new proposal.
Related: Pyrmont to Rise to the Heights of Sydney CBD: Images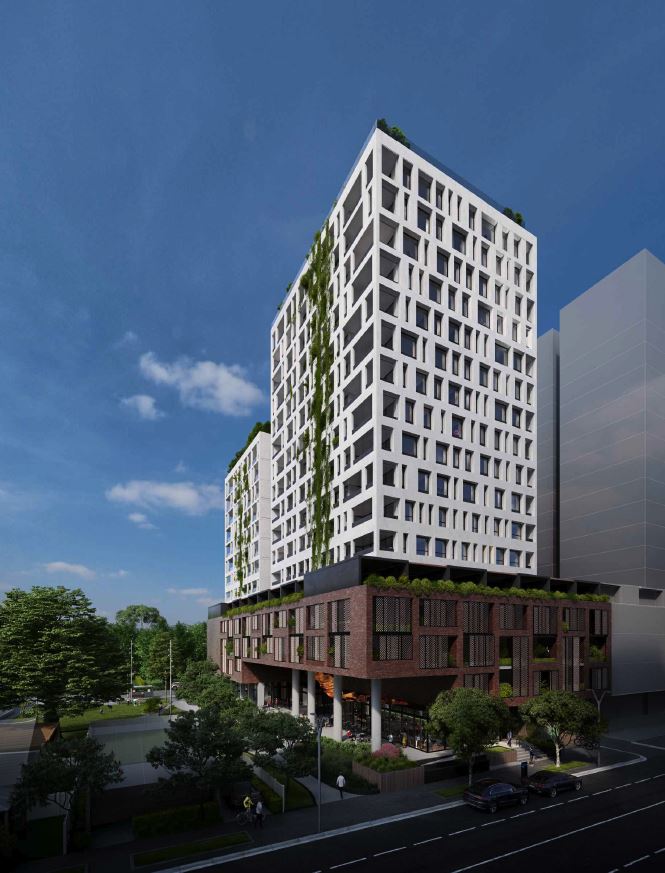 The proposal features 116 residential apartments, 53 boarding house units, four commercial tenancies and ground level retail.

The 18-storey building has a unique residential mix offering 116 one, two and three bedroom apartments along with the inclusion of 53 boarding rooms.
Each boarding room unit is designed for dual occupancy and can accomodate two adult lodgers which according to the proposal is important to catering for a variety of socioeconomic groups in Granville.
"This will ensure that Granville will maintain its existing social diversity and increase housing choice, affordability and social mix," the proposal said.
"The development will be supported by the provision of high-quality social infrastructure services and facilities, including public transport and those that exist within Granville Town Centre."
Related: Developer Concessions to Increase Medium Density Housing in NSW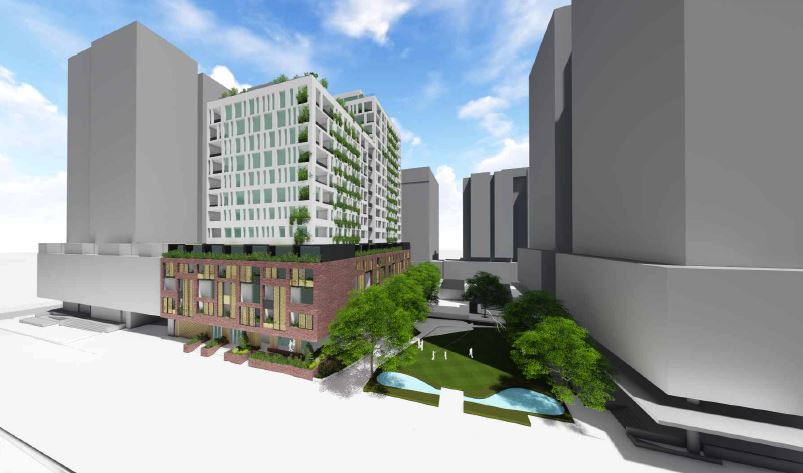 The proposal features boarding units to accommodate for low income earners in Granville

Of the 116 apartments, 25 are adaptable and 12 meet the silver level liveable housing standard launched by Liveable Housing Australia in 2010.
Apartments and boarding will sit atop a 4-storey commercial podium and ground level activated by 298sq m of retail, including a cafe.
The project also proposes rooftop amenity which includes alfresco dining, exercise equipment and a rooftop garden for the use of all residents.
Throughout the proposal the developers substantiate the need for affordable housing options in Granville stating 40.6 per cent of local residents are low-income earners, on average earning less than $500 per week.
Article originally posted at: https://www.theurbandeveloper.com/articles/granville