Gallery Adds $500m to Melbourne Arts Precinct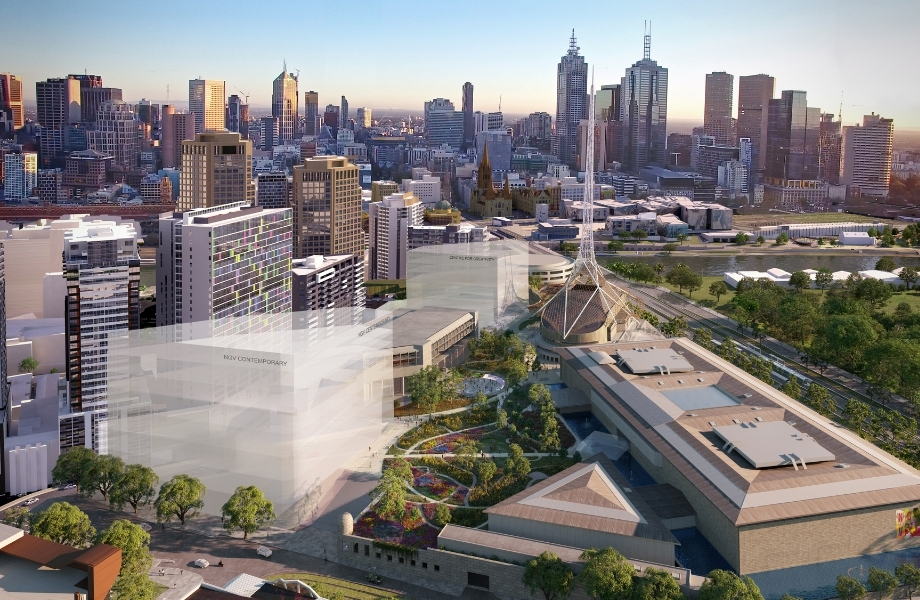 Melbourne's art scene will continue to grow with $500 million in state funding for a new contemporary art gallery.
The 30,000sq m gallery will be the largest contemporary art gallery in the country located next to the National Gallery of Victoria.
It will be the heart of the reimagined $1.4 billion Melbourne Arts Precinct at 77 Southbank Boulevard which was first announced in 2018.
There are also provisions for 18,000sq m of new "urban oasis" for outdoor events and performances as well as a second multi-storey building called the centre of creativity.
An Australian architectural team will be appointed on the NGV Contemporary project following a design competition.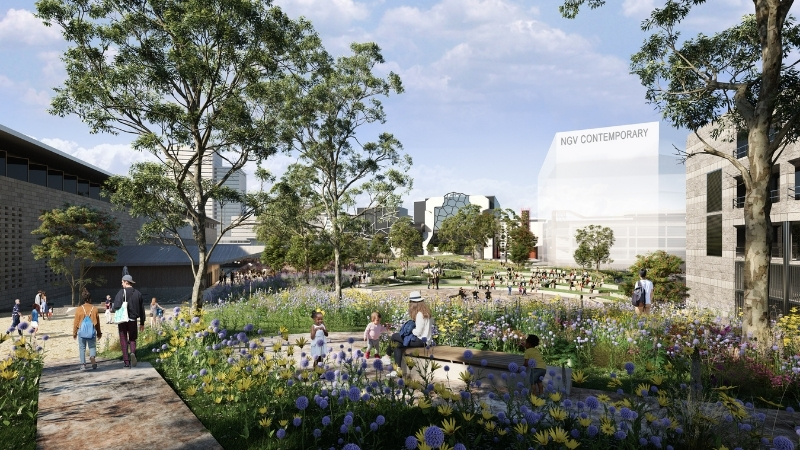 ▲ The NGV Contemporary, Creativity Centre and 18,000 of public space will transform the Melbourne Arts Precinct. Image: Hassell + SO-IL

There are currently two buildings in the Melbourne Arts Precinct—the NGV International on St Kilda Road and The Ian Potter Centre: NGV Australia at Federation Square.
The contemporary gallery will be the third site showcasing art, design, fashion and architecture.
Phase one will include construction of the NGV Contemporary gallery and public space while stage two will comprise another multi-storey building.

NGV president Janet Whiting said they are very grateful to the Victorian Government for supporting the construction of this project.
"This state-of-the-art gallery will be a major attraction for millions of visitors from across Victoria, Australia and the world," Whiting said.
"NGV Contemporary and the surrounding Melbourne Arts Precinct will be an important beacon for tourism akin to New York's Highline."
The NGV is one of the most visited and oldest public art institutions in the country and was founded in 1861.
Attendance has more than doubled in six years to 3 million visitors per year in 2019 however the pandemic and restrictions have crippled this number.
Article originally posted at: https://www.theurbandeveloper.com/articles/gallery-adds-500-million-to-melbourne-arts-precinct