Architecture
Thu 03 Jun 21
Moon Village Design Launched at Venice Biennale
The Moon Village masterplan is taking shape at the 17th International Architecture Exhibition of La Biennale di Venezia.
The project model was put on display in Venice, bringing life to designs by Skidmore, Owings & Merrill, European Space Agency and the Massachusetts Institute of Technology.
The plan shows a moon village on the rim of Shackleton Crater near the South Pole, which receives near continuous daylight during the lunar year.
The three-stage development would be centred around the crater's water-ice deposits.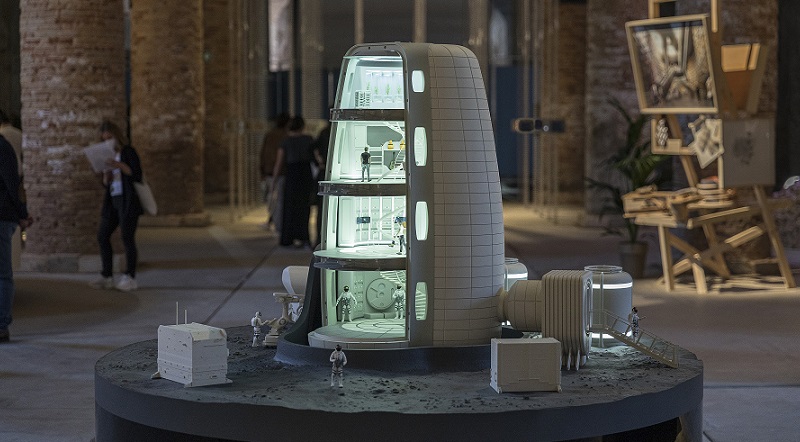 ▲ An individual habitat module from Moon Village demonstrates SOM and ESA's space architecture concept. Image: Laurian Ghinitoiu

The design features three- to four-storey modules which would be compressed for transport and inflated once in position.
These structures would provide workspaces, living quarters, and environmental control and life support systems.
They would be covered by a regolith-based protective shell to provide resistance to extreme temperatures, projectiles, dust and solar radiation.
SOM design partner Colin Koop said the Life Beyond Earth installation offered a vision for a sustained and sustainable human presence on the Moon.
"The installation enables visitors to imagine how new technologies and a collaborative approach to human space exploration could create new forms of community," he said.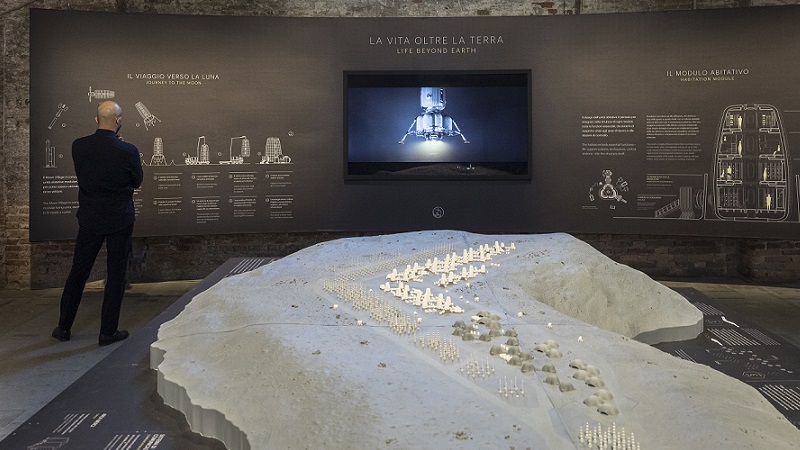 ▲ The Moon Village model shows the full-time human habitat on the lunar surface. Image: Laurian Ghinitoiu

Koop said on creating the project, that it presented a completely new challenge for the field of architectural design.
"The Moon Village must be able to sustain human life in an otherwise uninhabitable setting," Koop said.
"We have to consider problems that no one would think about on Earth, such as radiation protection, pressure differentials and how to provide breathable air."
The International Architecture Exhibition continues until November 21 and showcases 112 participants' work from 46 countries.
Article originally posted at: https://www.theurbandeveloper.com/articles/european-space-agency-launches-moon-village-design