Property Development
Thu 15 Aug 19
Plans Lodged for $130m Parramatta Square Development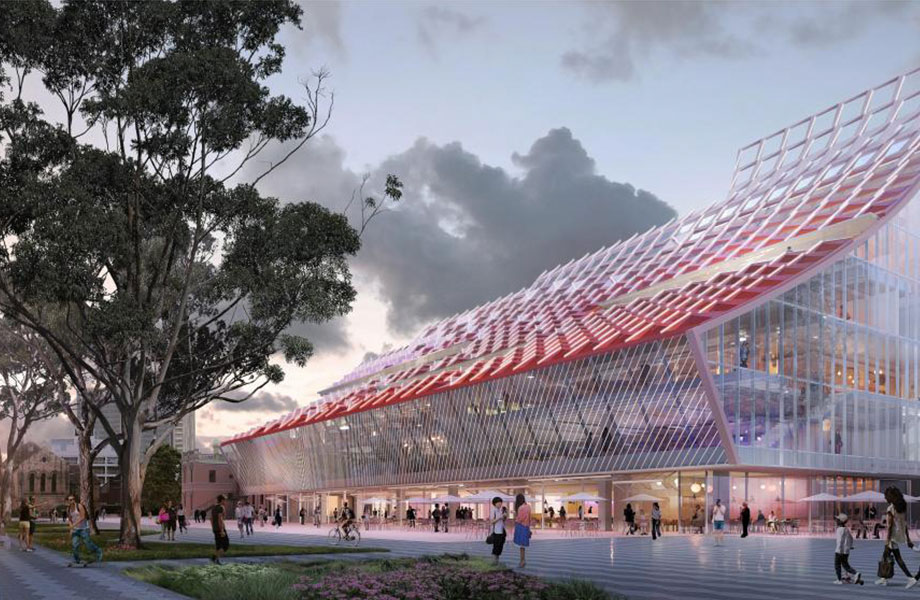 A development application to build 5 Parramatta Square will be lodged by the City of Parramatta in the latest part of the $3.2 billion Parramatta Square urban renewal project in Sydney's west.
Parramatta's new civic, cultural and community building, dubbed by the Mayor as the "beating heart of Parramatta", will be the final addition to the new city centre.
The $130 million multipurpose six-storey building is expected to open in April 2022, and will coincide with the completion of the remaining Parramatta Square precinct, a 3-hectare mixed-use area aimed at revitalising Parramatta city centre with premium grade office space and retail.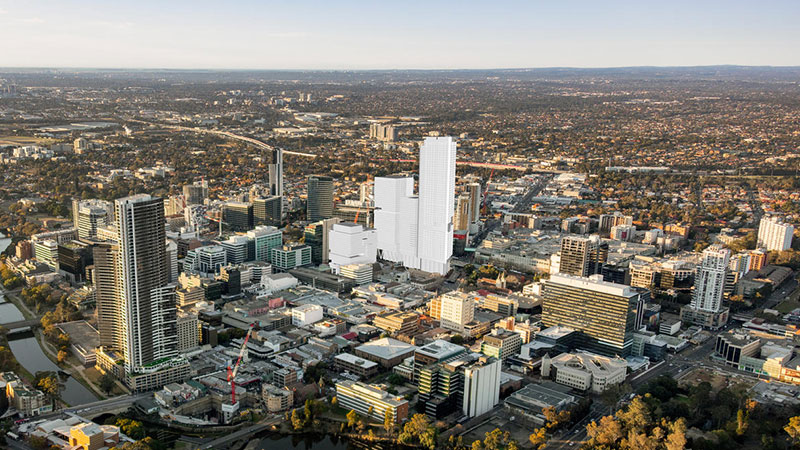 ▲ Walker Corporation, led by Lang Walker, won a tender for the major development of Parramatta Square in 2015. Image: Manuelle Gautrand Architecture/DesignInc/Lacoste + Stevenson

The new building was designed by French firm Manuelle Gautrand Architecture and Australian firms DesignInc and Lacoste + Stevenson following an international design competition.
City of Parramatta Lord Mayor Cr Andrew Wilson said the city's Town Hall, constructed in 1885, will be integrated and accessible from the new 5 Parramatta Square development.
"I'm delighted to see Council's long-term vision for one of Australia's largest urban regeneration projects progressing and I look forward to watching 5 Parramatta Square go from concept to reality," Wilson said.
The multipurpose building will be a dedicated community space, housing a public library, café; publicly available meeting rooms with access to transport.
Related: Lang Walker's $3.2bn Parramatta Square Wins Approval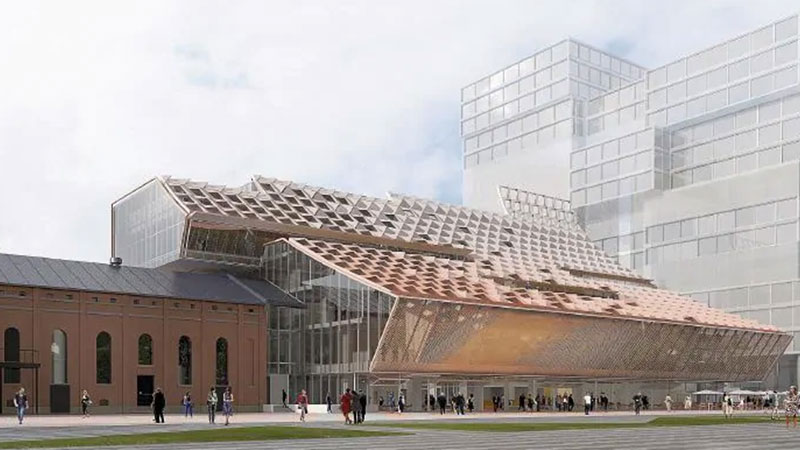 ▲ Plans for 5 Parramatta Square. Image: Manuelle Gautrand Architecture/DesignInc/Lacoste + Stevenson

Walker Corporation, led by Lang Walker, won the tender for the major development of the Parramatta Square precinct in 2015.
Earlier this year Walker Corporation was green-lit for the final two commercial towers, 6 and 8 Parramatta, worth a combined $1.7 billion that will deliver 125,000sq m of office space to the precinct.
The masterplan project for Sydney's second CBD also includes the University of Western Sydney campus, commercial buildings, 6,000sq m of public domain, located next to Parramatta train station and the future light rail stop on Macquarie Street.
Article originally posted at: https://www.theurbandeveloper.com/articles/development-application-to-be-lodged-for-32bn-parramatta-square