Property Development
Wed 16 May 18
Designs Unveiled for Australia's First Heart Hospital
The Victorian government has unveiled early designs of Australia's first dedicated heart hospital.
The Victorian Heart Hospital, designed by Conrad Gargett and Melbourne-based John Wardle Architects in a joint venture, will be located at Monash University in Clayton.
John Holland Group has been appointed to build the $543 million hospital with construction set to begin this year.
"The first designs show a world-class hospital that places patient needs and wellbeing at its very heart. It will save and change thousands of lives," Victorian premier Daniel Andrews said.
Related reading: Monash Welcomes New $225m 'Gateway' Building

"We know heart disease is one of the leading causes of death, that's why we're getting on with building Australia's first ever heart hospital, right here in Victoria," he said.
The state-of-the-art hospital will accommodate 195 beds, an emergency department, cardiac catheterization labs, specialist surgical and imaging facilities and telemedicine services for Victorian, interstate and even international patients.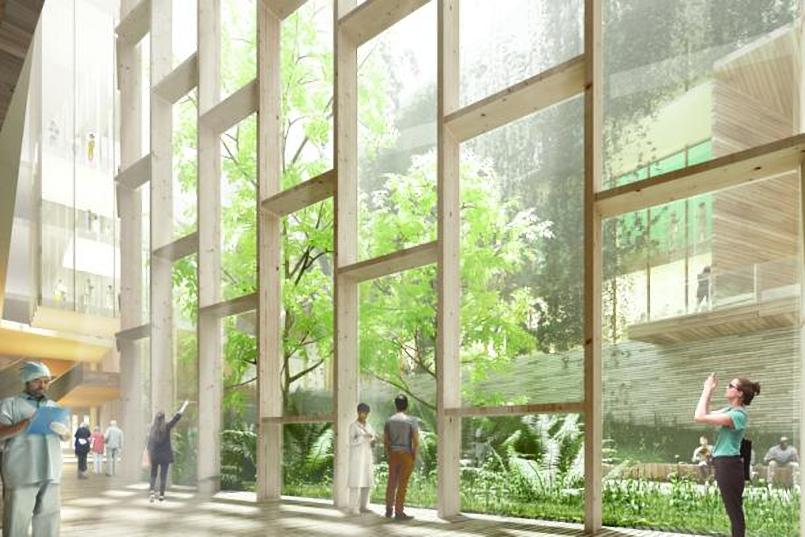 Victorian Heart Hospital Interior-2

The hospital will have the ability to provide 2,000 cardiac surgeries per year and 108,000 consultations and outpatient appointments.
Ninety per cent of the materials required to build the Monash Heart Hospital will be sourced from local industries and an expected 1,700 construction jobs will be created.
The Victorian Heart Hospital is expected to be completed in mid-2022.
Article originally posted at: https://www.theurbandeveloper.com/articles/designs-unveiled-for-australias-first-heart-hospital