Burleigh Heads
Wed 29 Jul 20
Burleigh Heads Twin 22-Storey Towers Approved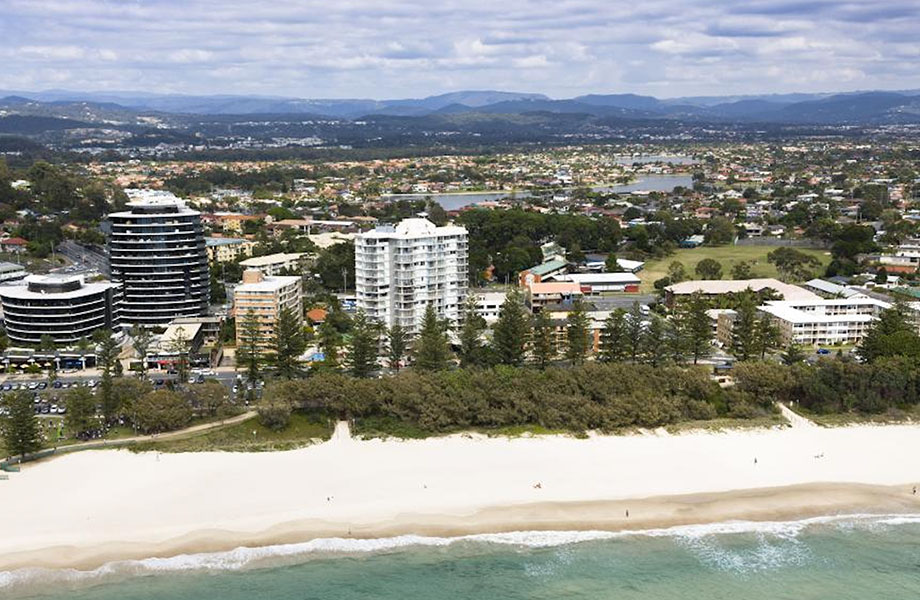 Two 22-storey towers have been approved in Burleigh Heads at the southern end of the Gold Coast, backed by developer Nielson Properties.
The beachfront towers, located at 48-58 The Esplanade and First Ave, had been supported by a majority of councillors in a council planning committee held last Thursday, in a nod that will see the first five-star hotel in the area.
The final determination on the Burleigh Heads project was made on Tuesday when full council came to vote.
The $350 million development project, in conjunction with Pointcorp's Chris Vitale, comprises a 132-room luxury hotel and 77 residential apartments on the amalgamated 4039sq m Burleigh Heads site.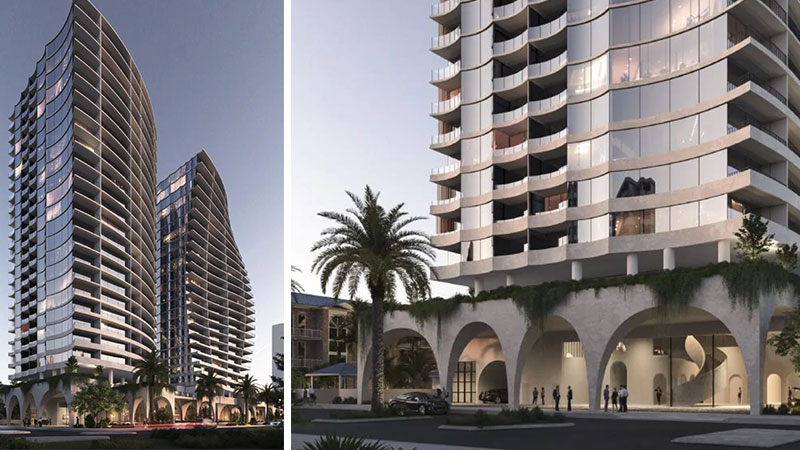 ▲ Plans for 48-58 The Esplanade and First Avenue Burleigh Heads.

The Burleigh Heads site has been occupied by the 49-unit White Horse Holiday apartments, which Nielson Properties secured under a put-and-call deal for $22 million in 2018.
Plans for the existing unit block would see the complex demolished, making way for the two towers, standing 79.5 metres high, and 394 car parks over three-levels of basement car-parking.
Gold Coast locals who were against the project raised concern about the development's height and density arguing that the towers would cause shadowing of recreational areas and the beach, while the Community Alliance said the development was inconsistent with council's own Burleigh Heads Place Analysis study.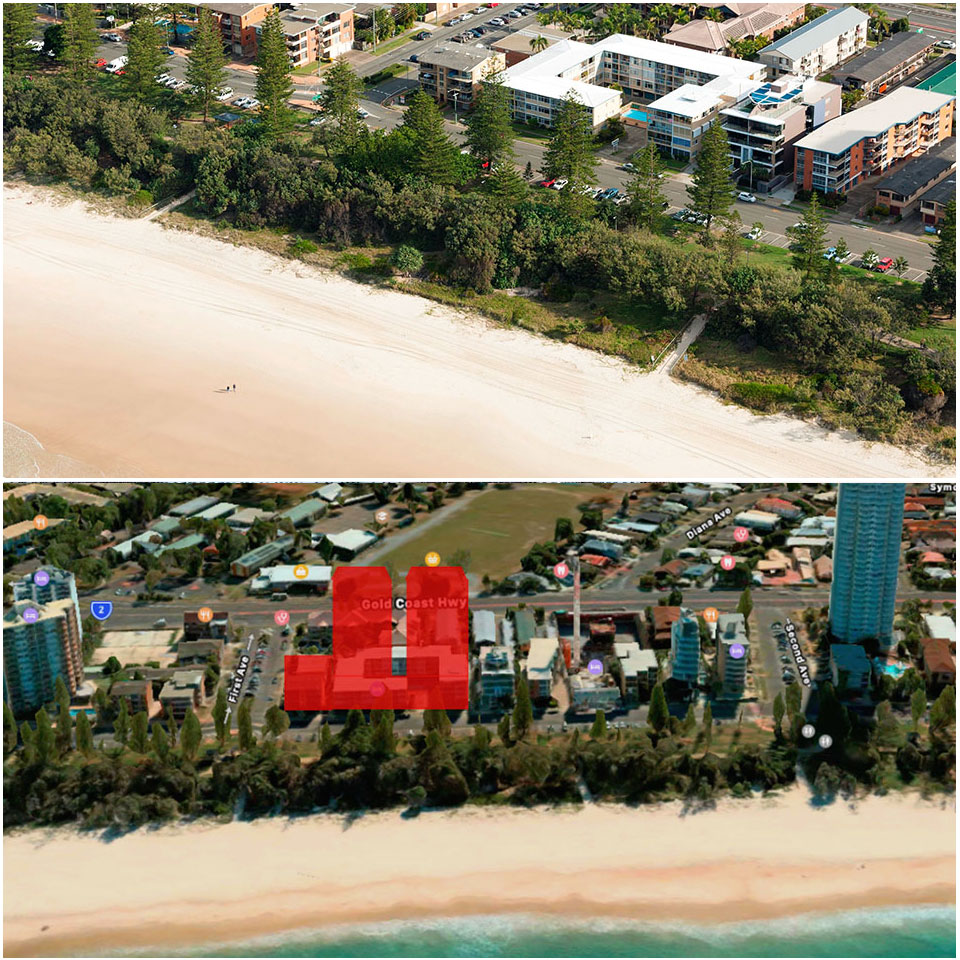 ▲The White Horses complex Burleigh Heads (above), and the 48 to 58 The Esplanade and 5 First Ave Burleigh Heads site.

Nearby, Sydney-based Weiya Holdings has plans for a 14-storey building at the Old Burleigh Theatre Arcade at 64 Goodwin Terrace.
Weiya Holdings purchased the site for $18.5 million in August of 2019, with plans to keep the façade of the existing two-storey Burleigh theatre building.
Down the road, Brisbane-based developer Spyre Group was approved for its 18-storey apartment tower located at 112 The Esplanade in Burleigh.
Spyre Group secured the $16 million site from the eight owners of the existing 12-year old apartment building originally developed by Mimi Macpherson, sister of supermodel Elle, in 2003.
Nielson Properties is also behind a 50,000sq m office project at 205 North Quay in Brisbane CBD with Cbus Property.
Article originally posted at: https://www.theurbandeveloper.com/articles/burleigh-heads-twin-22-storey-towers-approved