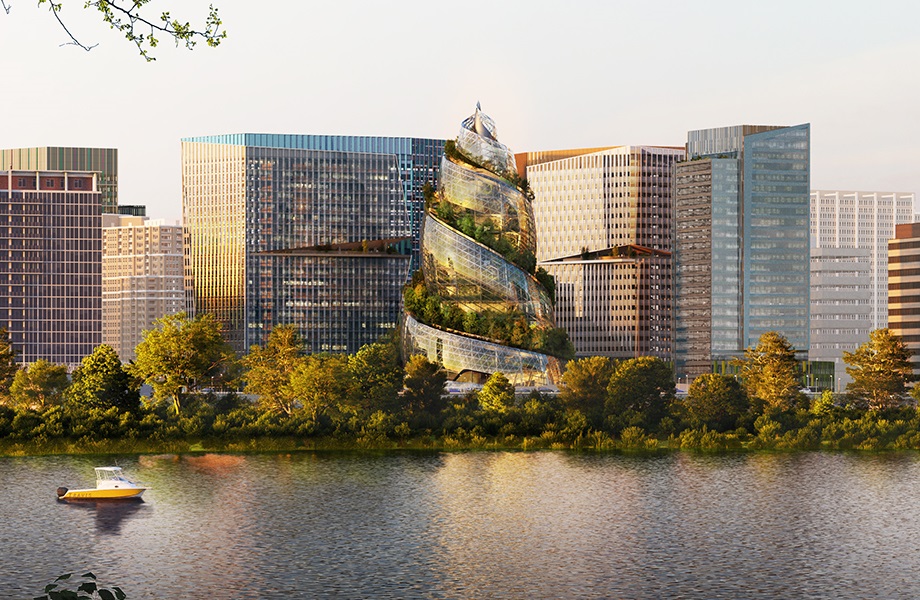 Amazon Unveils 'Helix' Tower at $2.5bn Headquarters
---
Amazon plans to build a tree-lined, helix building as part of its US$2.5bn HQ2 headquarters in Arlington, Virginia.
The tech giant has lodged an application for a sculptural building at PenPlace which will contribute to 260,000sq m of office space across the three 22-storey buildings and campus grounds.
The announcement comes as company founder Jeff Bezos transitions to executive chair of the Amazon Board, leaving Amazon cloud service founder Andy Jassy to fill his role as chief executive officer.
In the plans from Amazon the company has described the design by NBBJ as helix-shaped similar to galaxies, weather patterns, pinecones and seashells.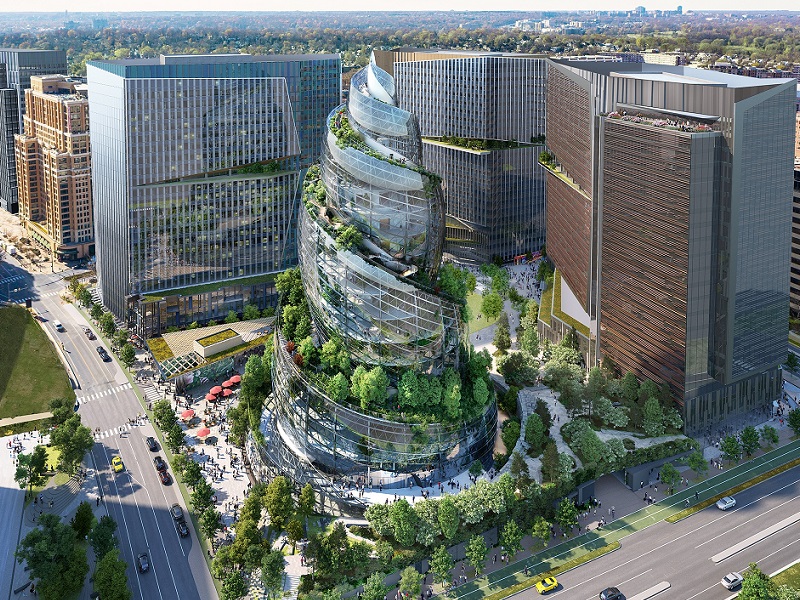 ▲ The HQ2 helix is the focal point of Amazon's Arlington campus which the company has already been working on for two years.
The landscaping around the building will feature plants and trees found "on a hike in the Blue Ridge Mountains of Virginia".
"A true double helix in shape and structure, this unique building will feature two walkable paths of landscaped terrain that will spiral up the outside of the building," the Amazon announcement said.
"For this project, we're doubling down on the importance of fostering an open and inviting community by creating a new destination for local residents.
"Despite many of our employees working from home at this time, we view our Arlington headquarters as a long-term investment."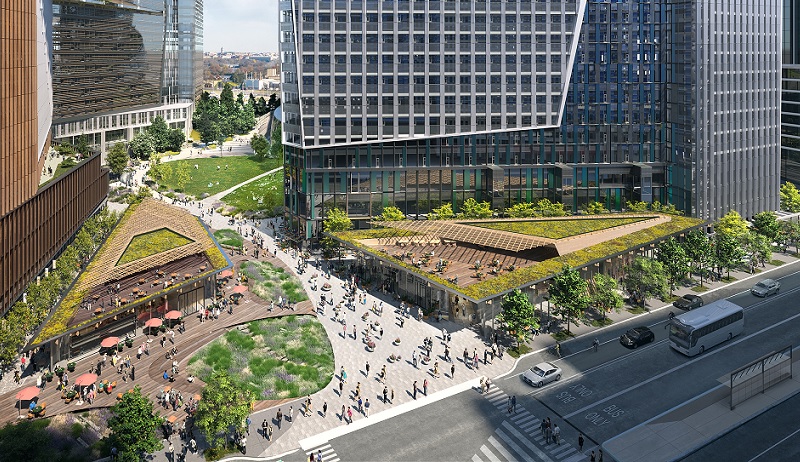 ▲ Between the HQ2 helix and other buildings on the PenPlace site will be three retail pavilions, through site access and lots of open space.
The new buildings are designed in line with Amazon's pledge to be net-zero carbon by 2040 and will be solar powered.
There will also be just over a hectare of open space, a childcare centre, dog run and food truck area.
In Australia, Amazon is set to tenant the largest building in the 555 Collins Street, Melbourne development by Charter Hall.
The company has also opened several fulfilment centres including those in Melbourne and Brisbane as well as Australia's first robotic warehouse in Western Sydney.
Article originally posted at: https://www.theurbandeveloper.com/articles/amazon-unveils-hq2-helix-at-25bn-headquarters