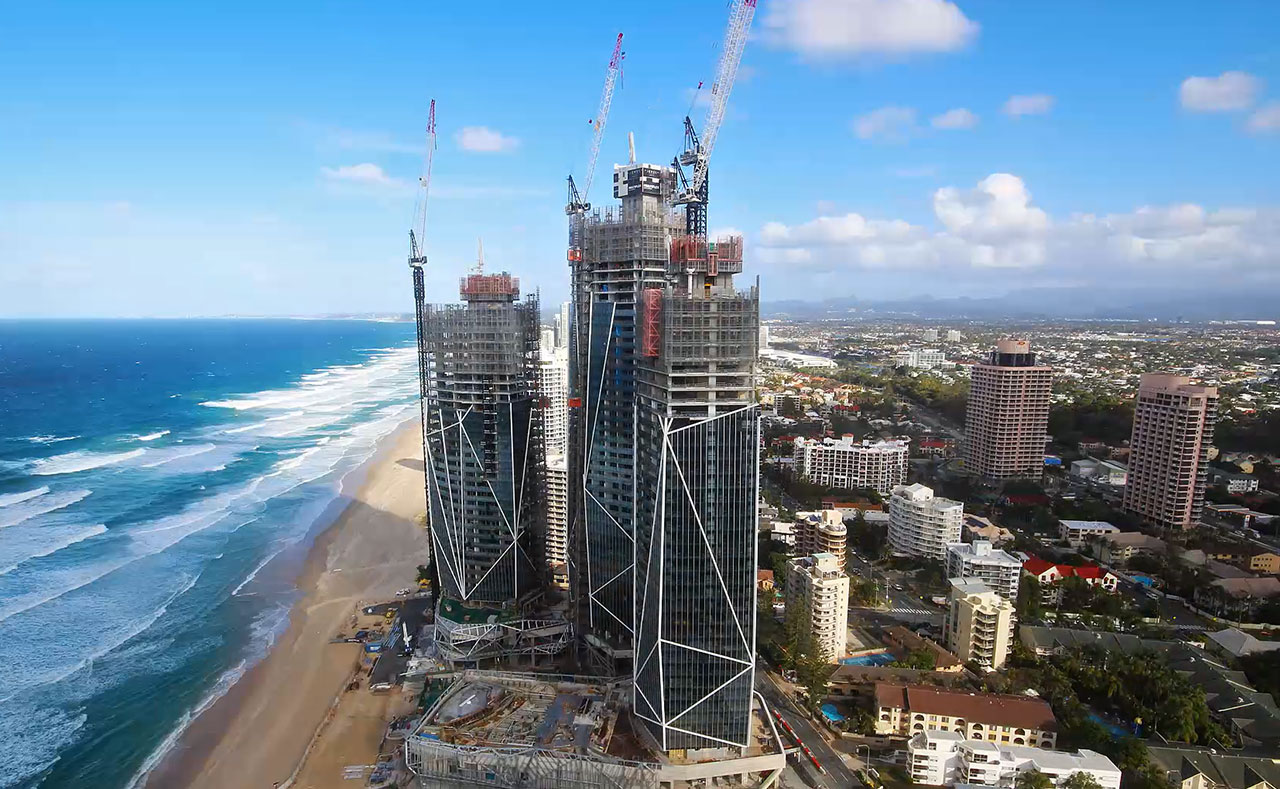 Construction
Wed 13 Jun 18
Yuhu Group Reveals New Images of $1bn Jewel
---
The Jewel towers will top out before winter is over, with new owners Yuhu Group moving full steam ahead on the three-tower Surfers Paradise apartment and hotel development.
After settling on the Circular Quay and Gold Coast projects left behind by Chinese development giant Dalian Wanda, Yuhu Group has undertaken a review of the Gold Coast development, announcing plans to retain its name.
Yuhu paid $1.13 billion for the sale, which included Wanda's Circular Quay development in Sydney and a 55 per cent share of Jewel.
The developer has since settled on the 45 per cent share of Jewel with the Hong Kong-listed Ridong Group.
Related reading: Yuhu Group Reveals $3bn Plan for One Circular Quay, Jewel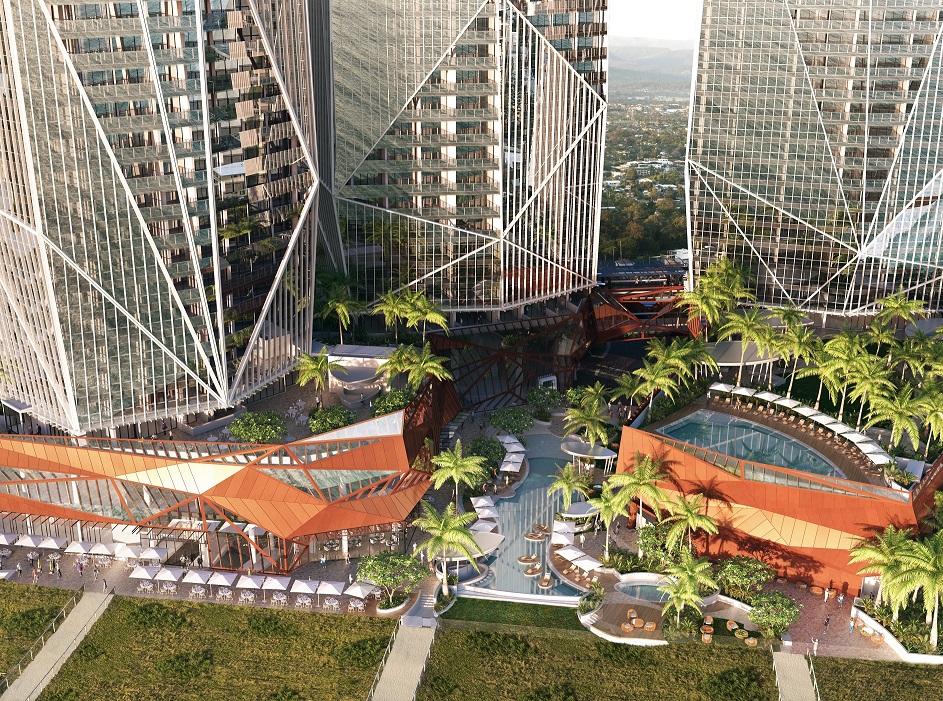 Jewel
Image: Yuhu Group Australia

Yuhu Group Australia director Jimmy Huang said the Jewel project was the first major beachfront resort in more than 30 years and the on-site amenities would extend to the edge of the beach itself to take full advantage of its location.
"We are very fortunate to have the opportunity to deliver something very special for the Gold Coast beachfront and we think people will be delighted with the end result," he said.
The developer launched new images of the towers' progress this week, as the three towers near their 34-, 40- and 46-storey limits in the coming weeks.
Related reading: Gold Coast $1.2 Billion Spirit Tower Soars to New Heights
The Jewel will have an expansive beach-facing outdoor resort pool with swim-up bar.

A spacious all-day dining hall will offer a range of cuisine within clear view of the water.

As well as the outdoor swimming pool Jewel will have a separate indoor pool with a gym and health and wellness centre.
1 of 3

Yuhu Group chairman Xiangmo Huang and his son Jimmy Huang visited the site last week.
The project will include an "expansive" beach-facing outdoor resort pool with the company denying reports it had ordered bathrooms in the towers to be removed.
Jimmy Huang said beach-facing amenities made perfect sense in beautiful coastal locations as people felt happy when they could see the sand and water and take in the sea breeze.
He said the Jewel would offer residents, hotel guests and visitors easy beach access.
The Jewel towers are on target to reach scheduled completion by mid-2019.
Article originally posted at: https://www.theurbandeveloper.com/articles/Yuhu-Group-Reveals-Jewel