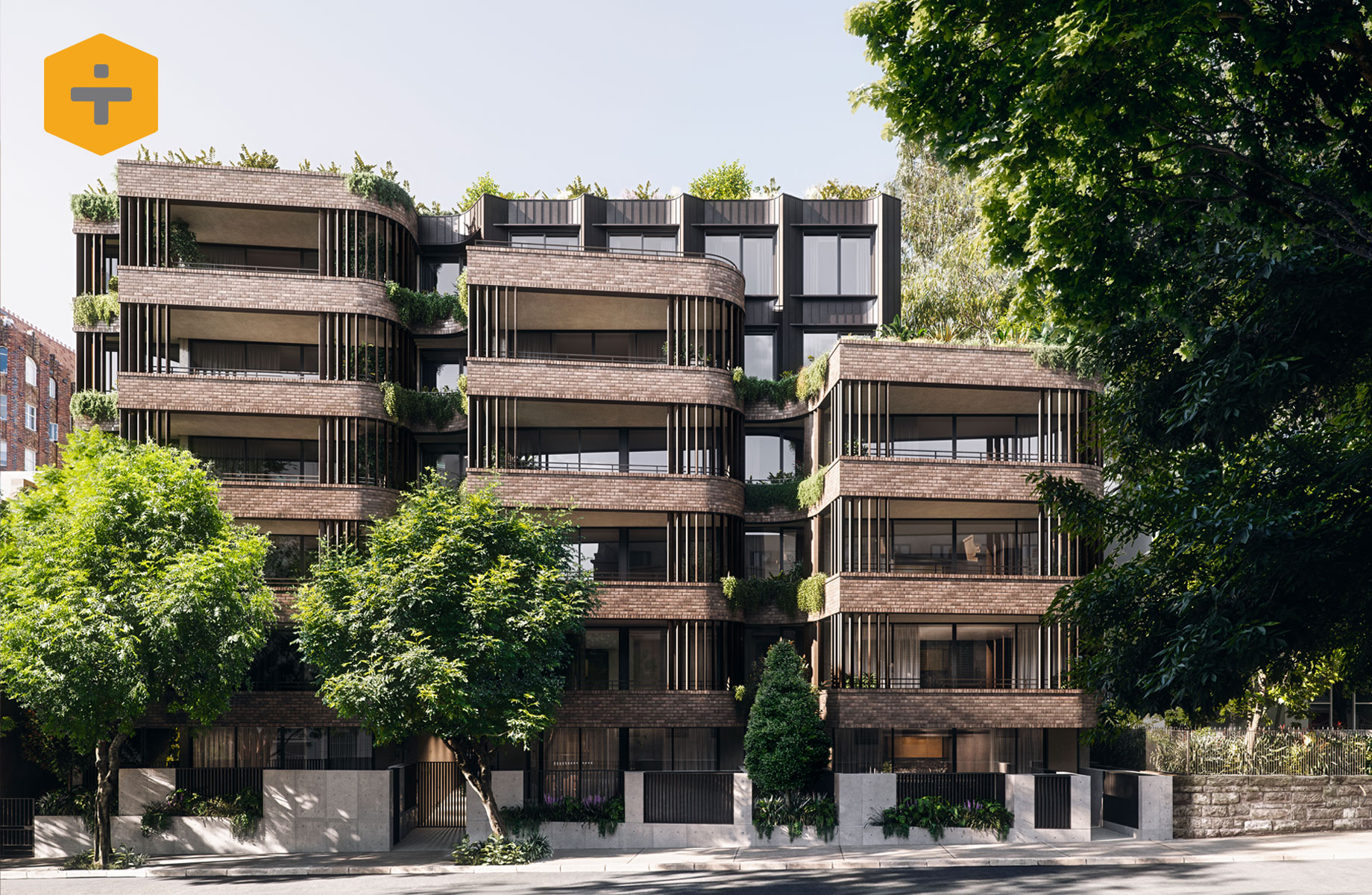 [+] Downsizers Flock to Top Spring's Elizabeth Bay Development
---
Private Sydney developer Top Spring Australia is moving forward with a boutique residential development in one of Sydney's most glamorous harbourside enclaves, Elizabeth Bay.
Munro House by developer Top Spring Australia will feature 30 luxury apartments in a six-storey building designed by PBD Architects, with interiors by leading Melbourne practice Mim Design and landscaping by Taylor Brammer.
Top Spring purchased the site for $35 million in 2019, which at the time had been subject to a rejected development application by the previous owner.
In this TUD+ Briefing, Top Spring Australia director Sydney Ma discusses the opportunity presented by the site, Top Spring's approach to reimagining the scheme, the importance of the right design team and the emerging buyer demographic.

One of the most recognisable features of Elizabeth Key is its high concentration of art deco apartment buildings, a key consideration in the development's interior design and finishes.
Ma said that most of the early enquiries for Munro House had come from local downsizers.
"These buyers know exactly what they want," Ma said.
"We wanted to bring a design team onboard that knew how to incorporate highly skilled craftsmanship within the design to address these needs."
Construction is expected to commence at the end of the year with completion marked for 2023.
You are currently experiencing The Urban Developer Plus (TUD+), our premium membership for property professionals. Click here to learn more.

Article originally posted at: https://www.theurbandeveloper.com/articles/top-spring-munro-house-elizabeth-bay-sydney